How Should I Care for My Dog After ACL Surgery?
You are likely wondering just what is required on your part to offer your pet the best possible chance of success and a speedy, stress-free recovery.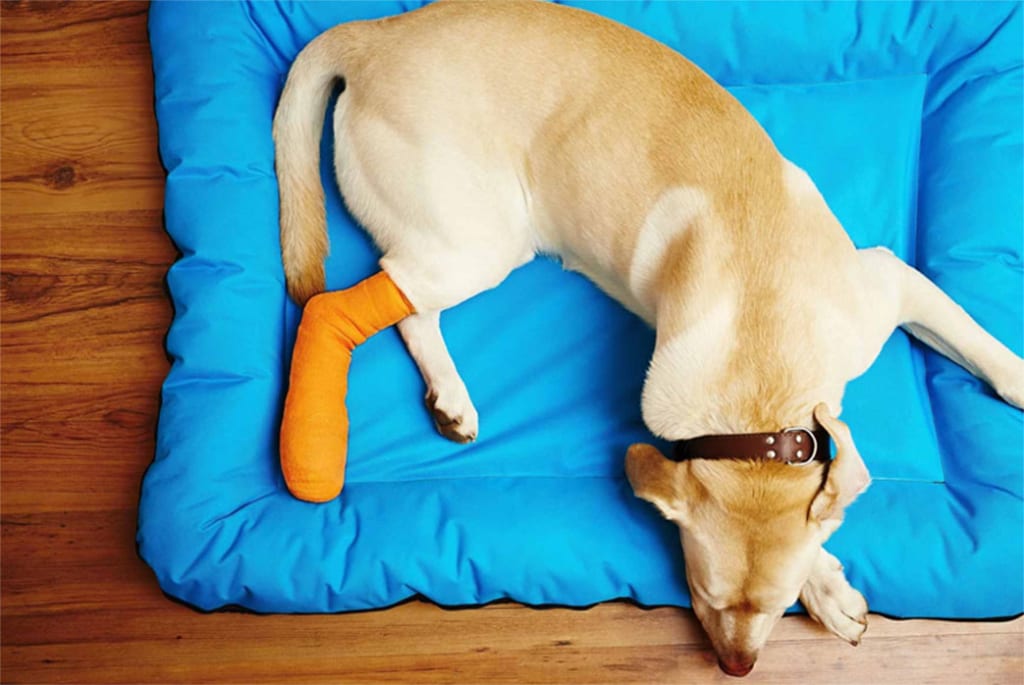 Whether your furry friend is preparing for the procedure or has recently come out of surgery for a torn ACL, you are likely wondering just what is required on your part to offer your pet the best possible chance of success and a speedy, stress-free recovery. Thankfully, you've come to the right place!
One week post-surgery
Firstly, it's important to note that your dog can and should walk from as little as one day after the procedure. In fact, the best results post ACL surgery for dogs is when owners put in the effort. However, walks at this stage should be kept to 10 minutes at a time, and should only occur three to four times per day – and always on a leash!
Thanks to the medication that will be sent home with your pooch, your pet should not be in too much pain, and will be able to eat normally – though there will often be swelling of the effected knee for two to seven days after the surgery. If the incision begins to look redder than on the day of the operation, or has any discharge, book a follow-up appointment immediately.
Two weeks post-surgery
Short walks of approximately 10 minutes are still recommended, and your dog should still remain quiet and still during the day – this means no jumping on furniture and only using steps under your direct supervision.
You can also begin PROM, or passive range of motion exercises, if you haven't already. This involves flexing and extending the hip, knee and ankle joints of the affected leg, but only within your dog's comfort zone. Perform 10 to 15 movements at each joint, two or three times per day.
External stiches will also be removed on day 14, and with that, your dog's cone – if they were wearing one.
Three to eight weeks post-surgery
You can now begin taking your dog on short walks, gradually increasing by five minutes every week – and only on flat ground with good footing. Keep your pet on a leash, as though they may feel more confident, over exertion can cause more harm than good.
Continue performing PROM exercises with your pet, until the end of week six, proceeding and following each 'session' with a massage of their quads and hamstrings.
By weeks five to six, walks should be approximately 25 to 35 minutes long, and gentle slopes may also be incorporated.
Nine to sixteen weeks post-surgery
At ten weeks post ACL surgery for dogs, they can be walked off-leash. This ensures your pet has had adequate time to heal and that the implant has properly fused with the bone. Your furry friend can also enjoy water play at this stage – but ensure their entry into and out of the water is slow and gentle, without any scrambling over rocks.
You should also avoid your local dog park, aggressive play and strenuous exercise until four months following the surgery. Keep up your physiotherapy PROM exercises until your furry friend appears normal again!
With the help of a good veterinarian and a careful, caring team at home – you and your family – your best friend should experience a smooth, event-free recovery. Do your research before and after the ACL surgery for dogs, and life for you and your best friend will soon be back to normal!
Reader insights
Be the first to share your insights about this piece.
Add your insights