Horse Riding and Fibromyalgia
Your Health vs. Your Passion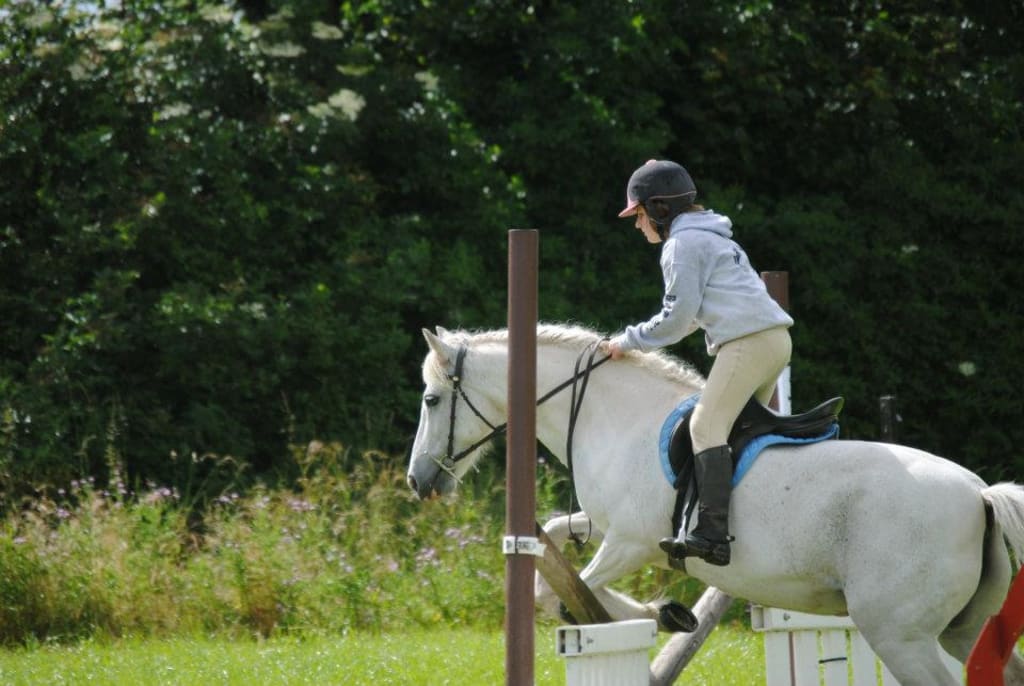 Horses and riding have been a passion of mine since I was seven-years-old. I'm not sure where the sudden burst of interest came from if truth be told but its lasted over 12 years.
It has had a huge impact on my life, giving me a sense responsibility, pride, understanding, confidence, friendships, a solid work ethic, and a place where for once I don't feel like an inconvenience or at least I never used to.
Its a bit of a different story now.
By the time I was properly diagnosed with Fibromyalgia, I had been going up to see the horses less and less. Understandably this happens with a lot of 17-year-olds as life chucks you other things to do and see but it never made me less interested or less passionate.
I've gone from being able to muck out a full yard of stables in two hours to being in intense pain after only doing four boxes.
I used to be able to carry water buckets up and down the yard with no problems and now my muscles struggle to carry the shopping in from the car.
I used to be strong (not to blow my own trumpet), I could hold back some pretty hefty horses on the ground and in the saddle and now I don't have half that strength. I struggle to slow a horse down from a trot because my arms go numb and fuzzy so it is a bit of a kick in the balls for your confidence, but more importantly if I have the responsibility of leading a horse then I may not be able to keep a child safe if the horse spooks or goes a little faster than intended and that is something I'm not willing to take a risk with.
Strong fatigue makes it harder to wake your brain up to a complete state in the morning, even if your eyes are open your muscles are still asleep and that makes it difficult to physically get out of bed. Because of this I ended up letting someone down on a very important show day for them just because I didn't want to admit defeat to my condition and still to this day I feel so guilty about it.
All of these things make me no use or no good at the thing I loved doing the most but there is one thing I still feel useful doing;
One thing that always helps is teaching the kids on the horses and around them. I love it possibly more than riding because I have to think about the kids and horses which means I don't think about my pain. It is the one of the very few things I'm actually half decent at doing (or so I've been told). Sitting down in the arena isn't much of an option because lets face it it just looks lazy and you have to shout at the kids for them to hear. Yes, it hurts after one or two hours, but its worth it because I've been proactive in helping someone, I've not been an inconvenience to them. (Plus its quite rewarding when they see their own progress.)
I've unintentionally been avoiding going back because I know deep down, I'm not much use anymore. It makes me sad to think I can't pull my weight in a job and a hobby I used to love so much. There are tablets I can take but the strong really helpful ones make you look like you've been on a three-day drug bender and turn your brain to mush, not a very useful asset when you're in charge of any animal or child.
But as the weather gets a bit warmer and some of my symptoms ease off, I've made a promise to myself to get stronger and get back up to the yard because I've realized even if it is just four boxes I can do, or a few lessons I can teach or taking horses in and out of the field, it is still helping someone and it is still being pro-active even if it isn't half as much as I intended to be. After all it's true, you can't run before you can walk (a bit cringy I know, I'm sorry but it is relevant for a lot of people).