Heidi, a Heartbeat at my Feet
EmPAWyee of the month nomination
Heidi helped with my Bookface challenge
"My little dog—a heartbeat at my feet." Edith Wharton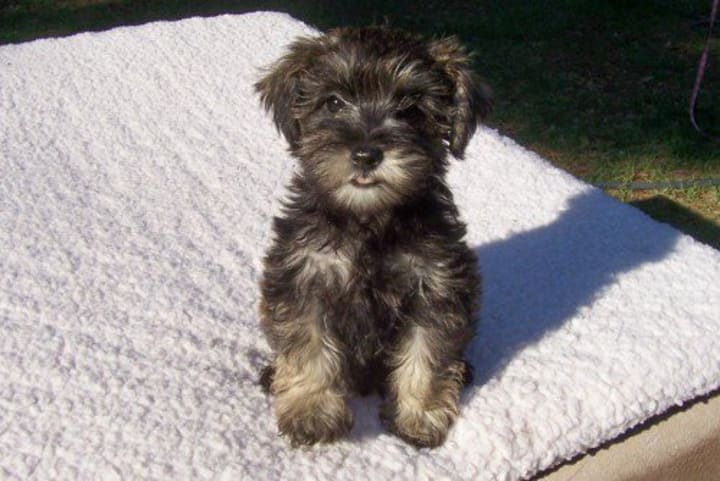 A heartbeat at my feet.
I've always been a lover of dogs, but my miniature schnauzer Heidi has touched my heart unlike any other. She has been at my feet and by my side for the past nine years and has had many "jobs," the most important of which is bringing joy and love into my life.
I first looked at Heidi's fuzzy face while scrolling through Petfinder. I knew I needed a dog that was mostly hypo-allergenic, and I preferred to rescue a dog rather than purchase from a breeder. That's when I found the picture that would change my life – it was the tongue sticking out that cemented the deal. I called the rescue and found out that they had taken in an entire litter of miniature schnauzer puppies from someone attempting to – unsuccessfully – breed for profit at home. After arranging to meet at a veterinarian's office, we pulled up to find the rescuer walking to the building with a handful of puppies. She wanted to make sure that we made the right choice, so she brought all the female puppies and wouldn't tell me which was Dee-Dee from the picture. The final result was that I ended up picking Dee-Dee, and Dee-Dee ended up picking me.
Always preferring to rescue, I'd never had a puppy before. It was soon evident that luck was on our side. Heidi (Dee-Dee) was not your average pup. In all the time we've lived together, she only had one "accident" in the house. She also picked up tricks and commands almost instantaneously, even playing fetch at just a few months old. I soon realized that this would be the dog that I'd often dreamed about "doing things" with.
Not even a year later, Heidi easily achieved Canine Good Citizen.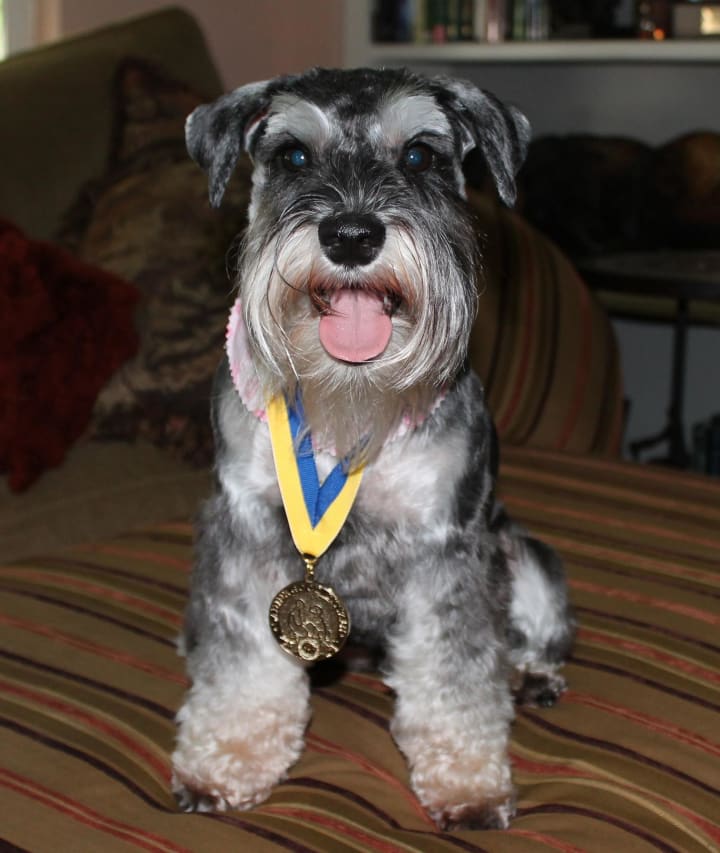 Years before, I completed my master's degree in Psychology with my thesis proving that pets helped senior citizens in many ways, especially in helping alleviate loneliness. Unfortunately, the area in Florida where we lived at the time did not need any more therapy dogs for their nursing homes or assisted-living facilities. So, I prepared Heidi for her next "job" – being a therapy dog in our local hospital. After getting certified, Heidi and I visited patients to bring them joy and lessen stress and loneliness. Sometimes just seeing Heidi's bearded face was enough to bring squeals of happiness to patients. She was also a favorite at the nurse's station where they would keep treats for her.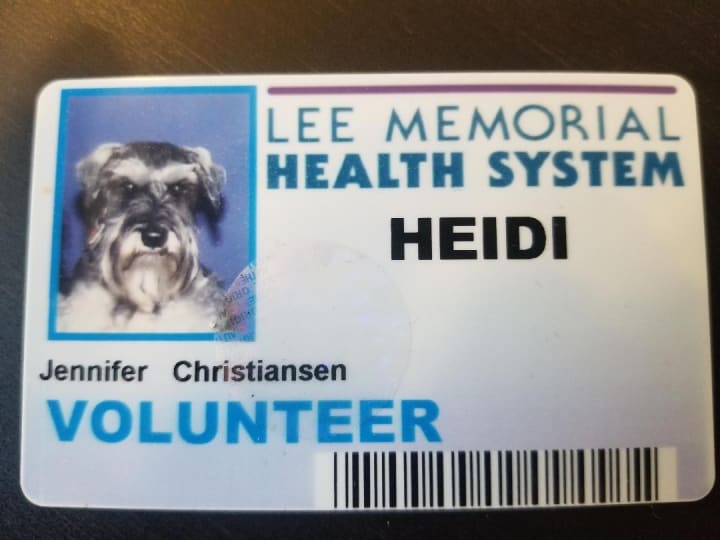 Heidi loves playing games and figuring out puzzles, so I signed us up for sporting "jobs." We tried to do flyball for a while, but eventually found our groove with agility. After doing AKC trials several times, we found that it was too strict and serious for our taste and purpose – fun!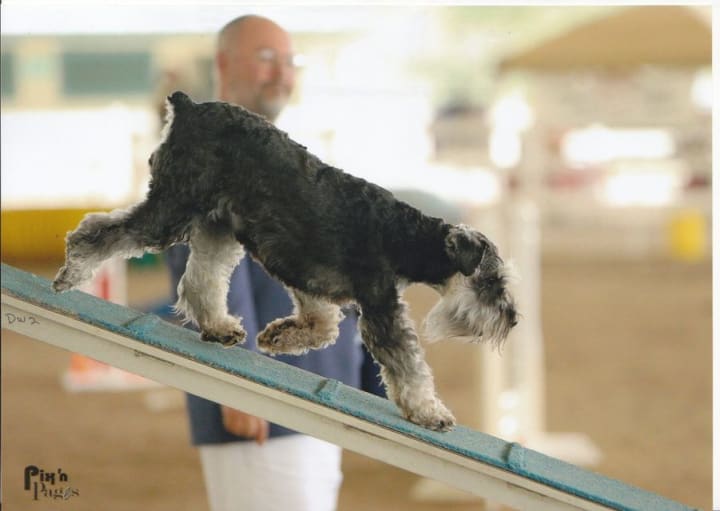 We found our agility home with Canine Performance Events (CPE). With competitions such as Full House, Snooker, and Jackpot, we had a blast – the games were good for Heidi's brain and body as well as my own.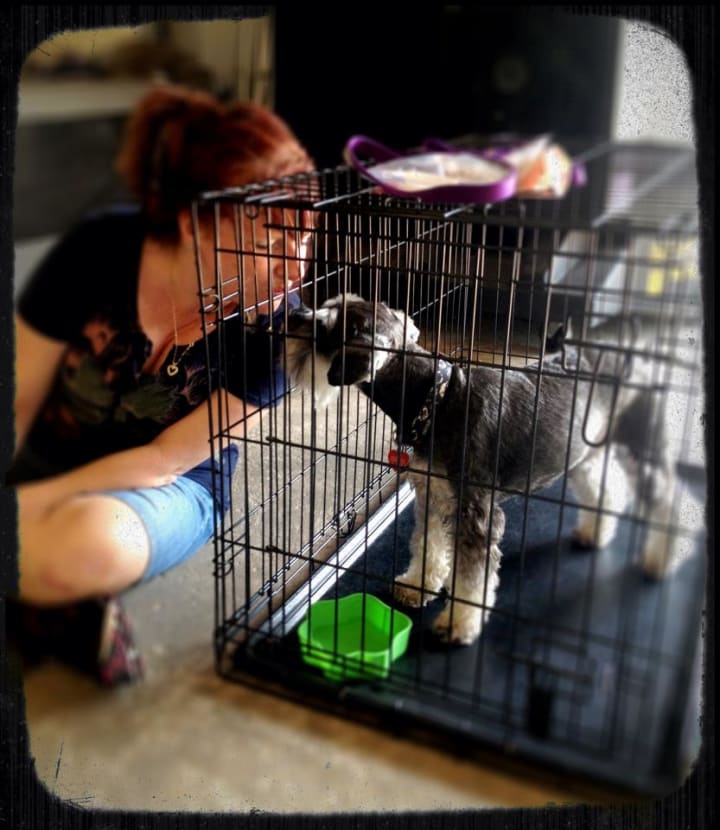 In March 2020, our school district in Virginia unexpectedly and indefinitely shut down. My role as an elementary school librarian suddenly became very different. For the rest of the school year, I was directed to make asynchronous work for my students to complete on their own. The question for me became "How can I add enjoyable and collaborative activities for students at home – especially in a time of isolation and uncertainty?"
One activity that I organized was a school-wide Battle of the Books where students voted on their favorite books. On many of the videos that played on their virtual morning announcements, Heidi made an appearance. Hopefully, her presence brought some smiles to their faces.
Another fun activity I arranged was called Book Face. Each interested student found a book with a face on the cover and strategically lined their body up with it. Then they took a picture, melding life and art, and posted it on a Padlet for all to see. Both Heidi and my other adorable dog, Ruffles, participated, much to the delight of parents and students.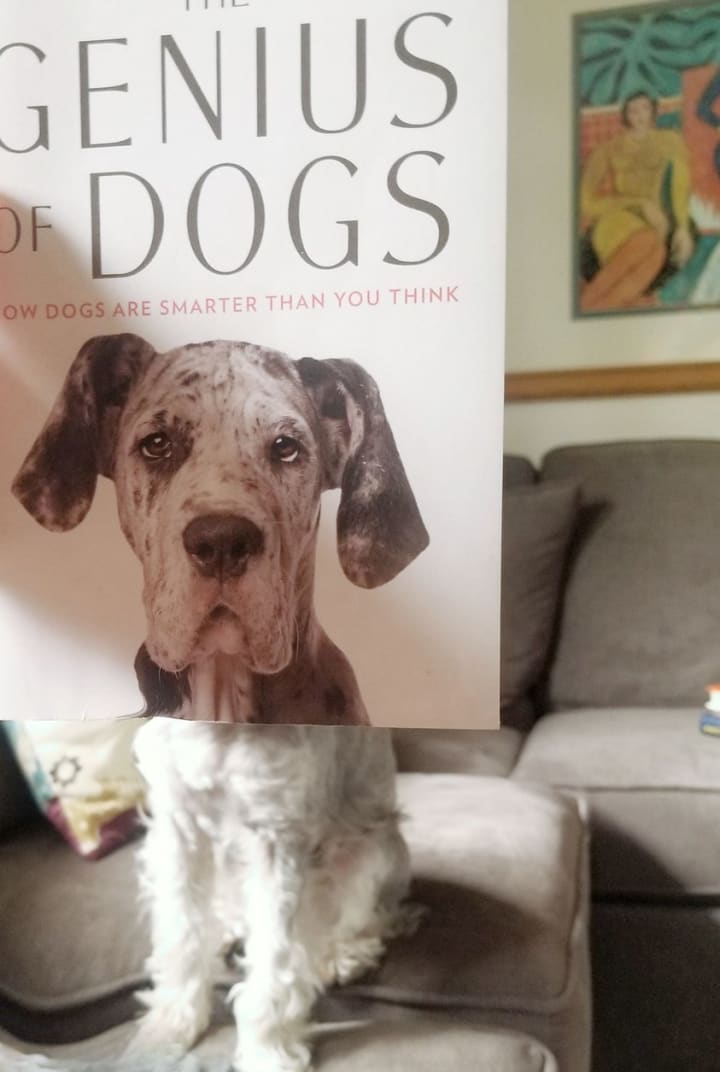 But no matter what "job" Heidi is doing, the primary one is being the heartbeat at my feet. I love you, my dear girl.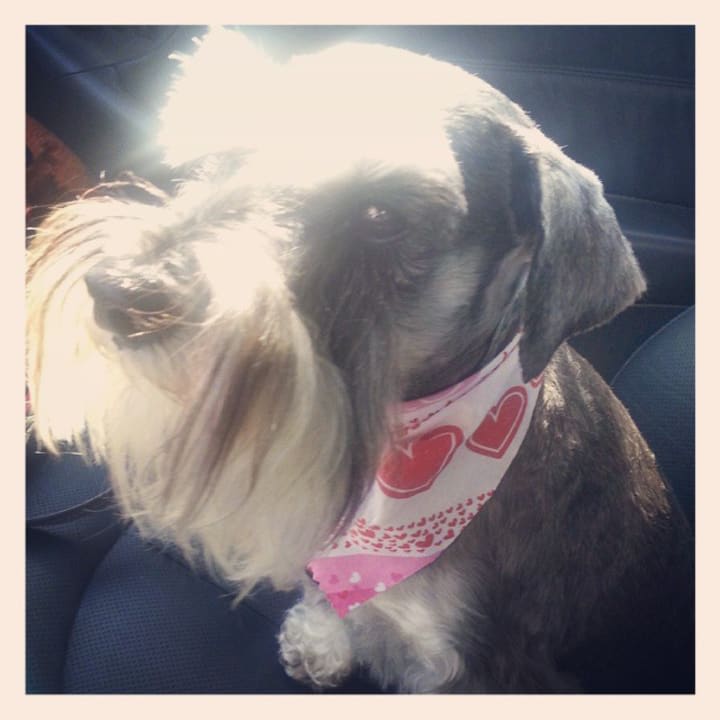 dog
Animal advocate and bibliophile.
Receive stories by Jennifer Christiansen in

your feed