Guide To Choosing The Best Escape Proof Cat Harmless
Cat harness review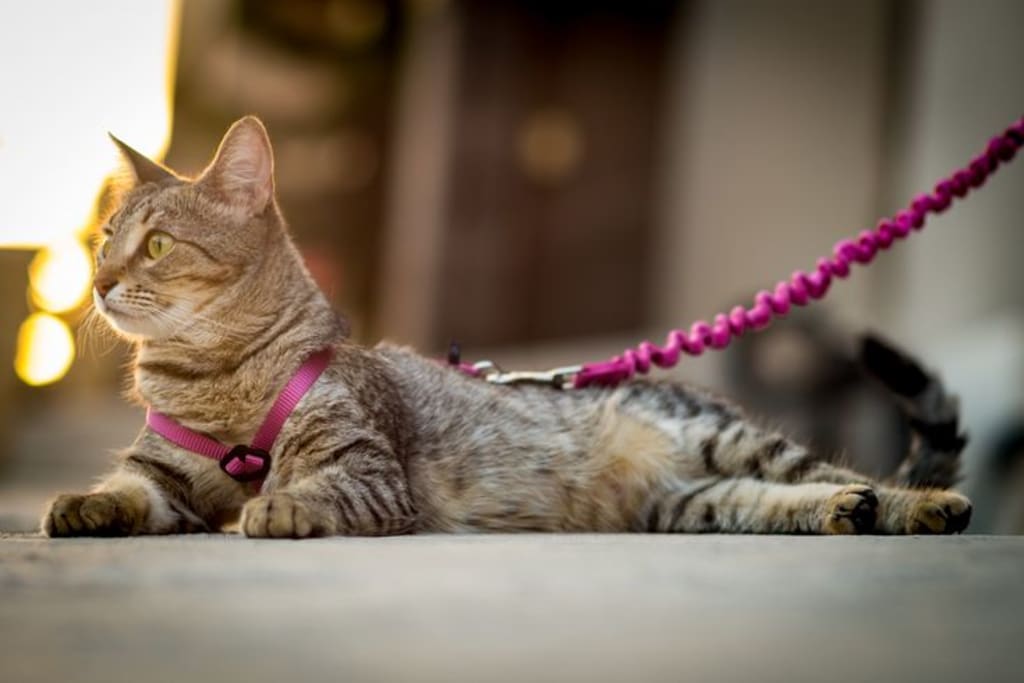 Many cat lovers fail to offer them a fantastic walking experience because they contemplate that cats don't love it. The reality is that some cats do like walking equally the same as for dogs. Other cats love the outdoor environment but consider lounging around. Whether you are considering taking a walk around the backyard or the block with your cat, a harness will allow her to smoothly and safely explore her world. How do you know the right harness for your cat? Finding the best car harness is a daunting task due to the many options around and the nature of how the pet act. Thankfully, there are myriads of features you can consider before purchasing one. Let's have a look out.
Style
There are several types of cat harness, and each is tailored to fit differently on cats. You need to understand how you want to use it. Harness tailored for hiking adventure is not the same as the ones for backyard play. Types available in the market are figure 8 style, H-style, and vest or jacket style. Each style has its own pros and cons, and therefore, you need to ensure that you've taken a close look at each and choose the one that best fits your feline.
Weight
One of the primary reasons to take your pet out is actually having fun. A cat will have an awful walking experience; he/she is weighed down by a harness or vest. Both vest and harness must be lightweight and must not include a lot of fluff or fill. You should consider a harness that is easy to wear while giving them an easy time moving around.
Material
Indeed, there are distinct materials used to make cat harnesses. These materials actually make a huge difference as far as comfort is concerned. Some great options to consider are mesh, fabric, and leather. Mesh harness options are the most breathable, much flexible, and give the cat an easy time moving around. Fabric options are also breathable, but not as much as mesh. Leather options are durable; however, they are not much flexible, and cats feel warm in them.
Size
Cat harnesses are available in different sizes. Thus, you need to have a general conception of how big your pet is prior to shopping around for it. Many individuals will start with a kitten harness and consider upgrading as the pet grows. Bigger harnesses come in sizes like x-small, small, medium, large, and extra-large. Available are also uniquely made harness, which means you can get a bigger size if the extra-large does not fit.
Comfort
Consider observing the pet's behavior during the first few days of wearing the harness.  Yes. They look awkward at first; thus, you need to note how they move around. Are they moving pretty freely, or are they experiencing stiffness while moving? Are they interacting well with the harness? Pulling it? Ignoring it? or itching it? Obviously, it is quite normal to note these kinds of behavior at first; however, if such behaviors continue, the chances are that your pet is uncomfortable, and you should try another style.
Ease to clean
The objective of a cat harness is to wear and going out and enjoy the outdoors. With time, the harness will accumulate dirt, fur, dander, or other items. You need to ensure that the material used to make the product is easy to clean. Interestingly, many cat harnesses are machine washable. You can also wash them easily by wiping it down. Before you make the last decision, read the instruction manual for cleaning.
Adjustability
Pets grow very fast, and weight will redistribute over time as well. For that reason, it is critical to consider purchasing an easily adjustable harness. You can opt for an H-style or figure 8 harness since they are easily adjustable. Some jacket/vest styles are also adjustable; however, they have minimal flexibility. That said, if you have a kitten, it is crucial to consider buying something adjustable.
Conclusion
Cats are natural hunters who should be allowed to act on their instincts all the time. Considering the likes of escape proof cat harness will offer your pet comfort and security. Just follow this guide and get your pet safe, comfortable, and beautiful.