Foster-Based Pet Rescues: What to Know & How to Help
Overcrowded shelters, death row and subpar medical care. Here's why foster-based pet rescues are a better alternative to shelter rescues.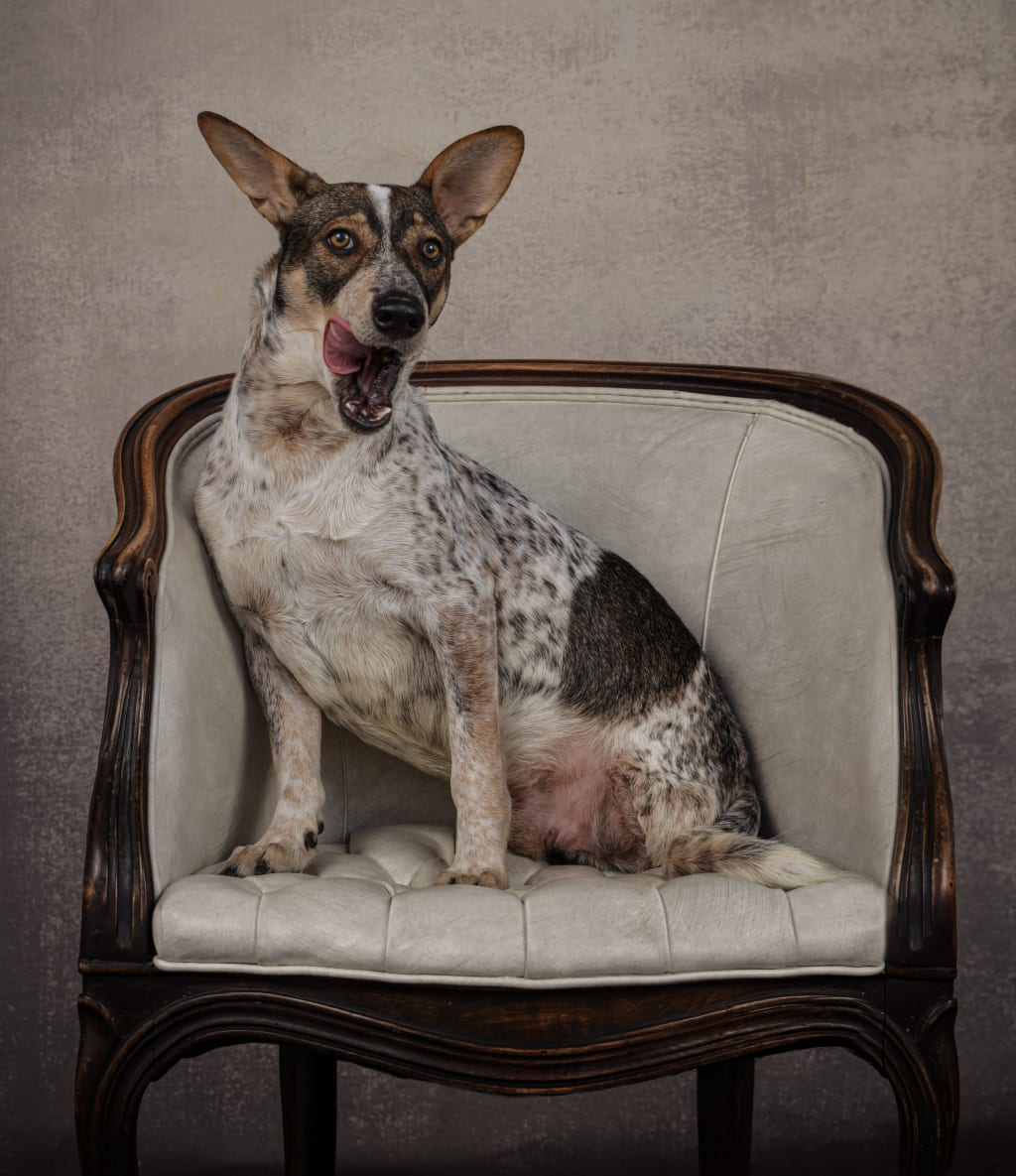 Photo of Mr. Bean by Pint & Howl
What is a foster-based rescue? You may ask.
The term "foster-based" could encompass a variety of rescue types. Some, like county shelters, can have foster programs, but what is the difference?
In our rescue, Hope of Deliverance, Inc., we took years of volunteering with county shelters and working with multiple rescue organizations and started our foster-based dog rescue to do everything the way we felt it should.
Some of the rescues we worked with prior did not provide supplies, more than basic medical care, and never assisted with any training—which is essential for rehabilitating the often severely abused and traumatized dogs.
While volunteering for other rescues, we overwhelmingly noticed the preference for people adopting from a foster-based rescue rather than directly from the county shelter.
A home versus a shelter causes less stress on the dog, and the adopters can know valuable information about behavior, health concerns, and needs. Dogs taken from the shelter can decompress, receive adequate medical care, start any training needed, and live in a home environment so we can assess the best fit for that dog in a permanent adoptive home.
Our foster-based rescue Hope of Deliverance, provides food, crates, bedding, toys, treats, collars, leashes, and any other tool for that dog. We also cover complete medical care—whether a $500 or a $5,000 case—and training if needed for the foster or directly for the adopter.
And any supplies required for the specific dog also go with them to their forever home.
The story of Mr. Bean highlights the peak of foster-based rescue.
One year ago, Mr. Bean began his life with his mother in Mexico.
Unbeknownst to him, his human was in a domestic violence relationship. The man killed his mother and beat Mr. Bean so badly as a 10lb puppy that he severed his spinal cord in half. He even Facebook Lived the abuse and posted flyers around the town of the incident.
Unable to use his legs, Mr. Bean was saved by a Mexico rescuer who was able to bring him to California, where he began his life with his first foster mother. She was new to rescue and needed assistance finding Mr. Bean a home. That is where Hope of Deliverance came to the rescue.
After bringing Mr. Bean to Tucson, we were able to assess him further and realized he needed a double amputation of the lower half of his legs. When he attempted to get around in his wheelchair, his legs would drag because they did not form correctly due to the damage done during his growth period.
We found a veterinarian to remove the lower half of his legs, giving him less weight to carry and significantly improving his quality of life.
Mr. Bean had an extensive recovery after surgery. He needed numerous supplies, sanitary items due to his incontinence, drag bags, a hoverchair and wheelchair, surgical suits, dog food, and general supplies. Most of these essential items were donated, and we were able to fundraise for the remaining items.
Being in a foster home was crucial for Mr. Bean's healing. His foster, J-Rod, was able to walk his new family through every step of his daily care routine.
And when Mr. Bean went to his forever home, those items went with him.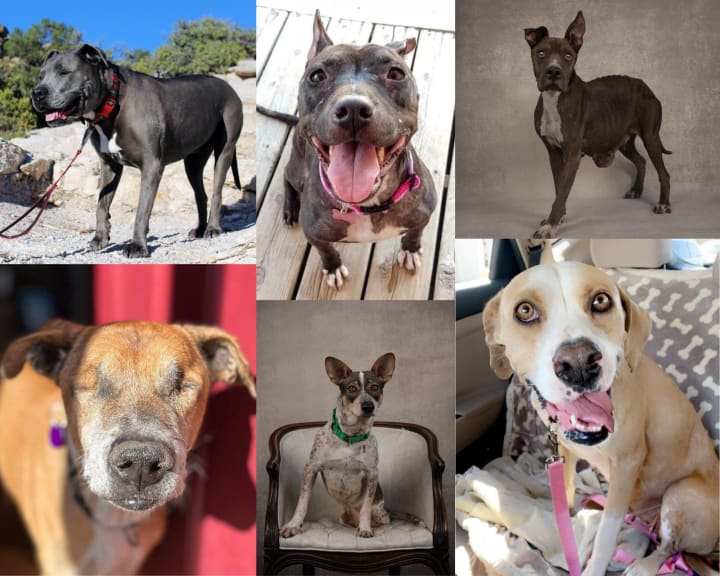 Why fostering is critical to successful adoption.
It is important to note not every dog requires extensive care.
But when a dog is in a foster home, we can test them with other dogs of various sizes; if the resources are available. We can cat test them, and test with children of multiple ages.
This testing helps us understand whether or not the dog can be in a crate, left alone in a home, does well on a leash, is potty trained, and a great idea of their personalities, likes and dislikes!
We also run various exams to ensure the dogs do not have parasites or anything contagious to other pets before entering a permanent home.
We have provided foster homes for nearly 200 dogs in a little over two years, with complete medical care and training support—that is undoubtedly an accomplishment that we are proud to share!
All the ways you can help save dogs.
Please consider fostering if you're able to, and ask rescues in the area what assistance they can provide for fostering. Some fosters enjoy buying supplies or chipping in for their medical bills, and as much as we enjoy the gesture, it is never expected or required.
You'll notice along the way that karma does work in beautiful ways.
If you can't foster, you always support by donating for medical care or supplies and sharing with your friends and family. Although we see the worst in humanity while in rescue, we have seen the absolute best.
We are "paycheck to paycheck" and run only on donations; not one person in our rescue receives a salary. But we always make sure expenses are covered no matter what on the dogs we commit to saving.
Every day is a learning experience. We are genuinely proud of the village we have built—a community dedicated to being the voice for the voiceless, providing education and outreach by assisting people in being the best dog companions they can be.
If you'd like to be a part of our rescue journey at Hope of Deliverance you can like/follow our Facebook page!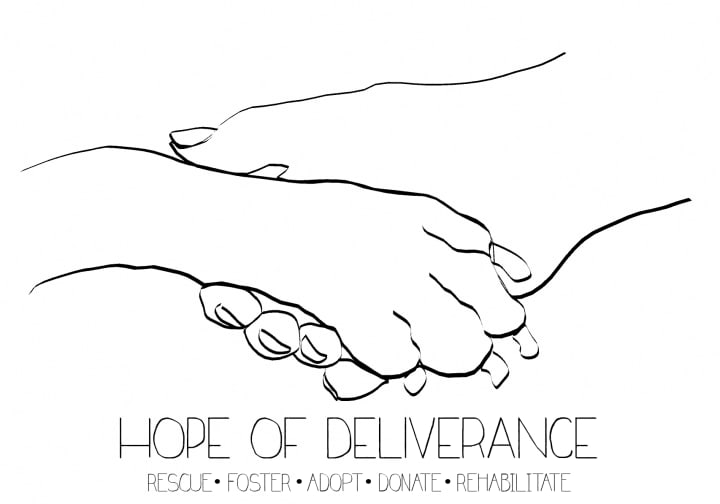 About the author
Bree Kishman is the Director of Hope of Deliverance, Inc., a 501 (c)(3) non-profit dog rescue in Tucson, AZ. Bree graduated from Molloy College in Hempstead, NY, with a degree in Pre-K -- 12 Visual Arts Education, but has focused on dedicating her life to saving as many dogs as she is able by providing exceptional care for those neglected. Bree resides in both New York and Tucson, with her toddler, Emery, husband, Tony, and 5 personal dogs, Lucy, Oliver, Rothko, Stuart and Rocco.
About the Creator
Want to reconnect to nature with your pet? Curious about the latest pet & nature trends? Want to know more about CBD & hemp for your pet? Learning about nature is fun! Subscribe now to stay fresh on hemp news and eco-fun!
Reader insights
Be the first to share your insights about this piece.
Add your insights