Everything You Need To Know To Take Your Dog to Restaurants, Stores, and More
There are a few good rules of thumb (or paw) you can use to find great options quickly for your doggie's day out.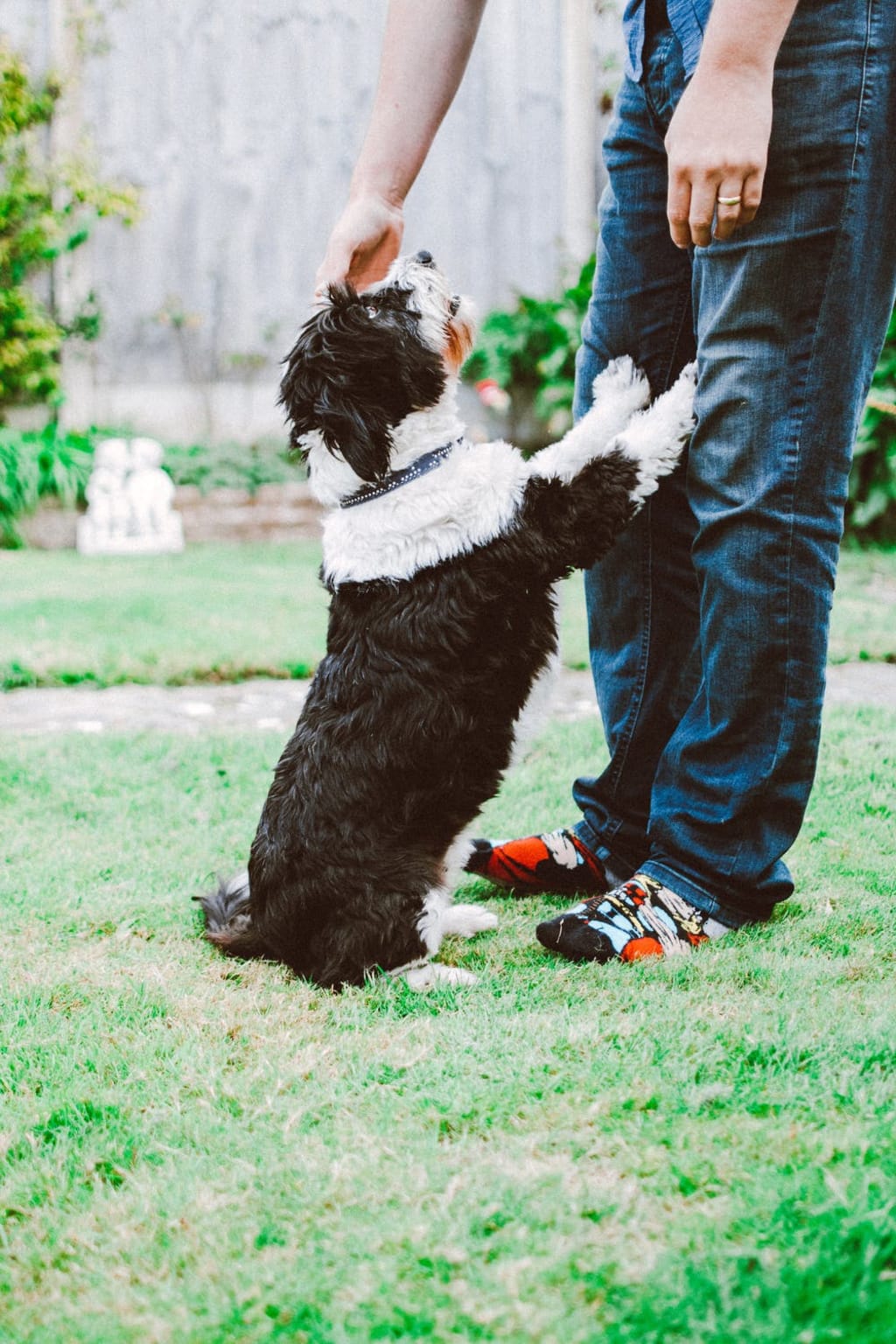 When your dog is your best friend, it only makes sense that you'd want to take them everywhere they're allowed to go with you! Some dogs love to hang out in mostly human-friendly spaces, lapping up attention from strangers and time with you. If that sounds like your dog, or you'd like it to, part of being a good puppy parent is finding places where they'll be as welcome as you are. There are a few good rules of thumb (or paw) you can use to find great options quickly for your doggie's day out.
Brunch So Hard: Patio Dining
Your dog will love coming with you to a restaurant, especially with the positive attention well-mannered pups usually get from staff and other diners. Most cities allow dogs to join their humans in restaurants' outdoor seating areas, but certain establishments have their own rules. Before you show up ready to split a plate of scrambled eggs with your furry friend, make sure you know the restaurant accommodates dogs; a quick search for "dog friendly breakfast near me" should give you all the information you need. If you're trying out a new restaurant, though, it's worth your time to call and verify that your dog is welcome in case rules have changed.
For pups who are just getting used to brunch dates with you, schedule your meals with them during less busy times so they have a chance to experience the restaurant patio environment with a lower chance of overstimulation. Gradually acclimating your dog to loud, dense environments is a little more work up front, but expanding their comfort zone without overwhelming them ensures that all their experiences with dining out are good and makes it more likely that they'll behave themselves the entire time.
Let's Go Shopping: Pup-Friendly Stores
It might not come as a surprise to you that your dog has a standing invitation to visit national pet store chains with you, but did you know there are dozens of other stores that welcome polite, leashed pups? If a little shopping sounds like the perfect chaser to a lazy Sunday breakfast with your dog, check out this list of stores where you can bring your dog. Many of them don't have an official pet policy, and different stores may have different rules, so be sure to call ahead and check.
Even more so than restaurants, your pup will need to be on their best behavior. Close quarters and shelves full of merchandise can be hard for your dog to maneuver, so you should feel confident that they know how to sit, stay, and walk on a leash without pulling you through the aisles. Don't fret if your dog's training isn't quite there yet! With patience and practice, even the bounciest puppies can learn these basic skills, and you'll enjoy the experience more when your dog is ready for it.
Outdoor Adventures: Parks, Trails, and More
While it seems natural that your dog should be allowed to go everywhere outside, some national parks and regional nature preserves don't permit dogs on or off-leash. Since you'll be much more likely to get good behavior from your dog if they've had a chance to expend energy before dining or shopping with you, it's important to make sure that a walk or a trip to the dog park is on the agenda for your day!
Websites like BringFido search the web for definitively dog-friendly attractions, and even include reviews, so you can get an idea of which destination would be the best fit for you and your dog. If you're in the mood for a longer trip, hiking websites like AllTrails also allow you to filter trails by terrain, distance, and dog rules.
If you and your dog love to go places together, there's no reason to leave them home alone! With a little advance planning and obedience training, it's easier than ever to find fun places to take your dog.
Reader insights
Be the first to share your insights about this piece.
Add your insights