Dressed-up Pups
What could be better than dogs in Halloween costumes?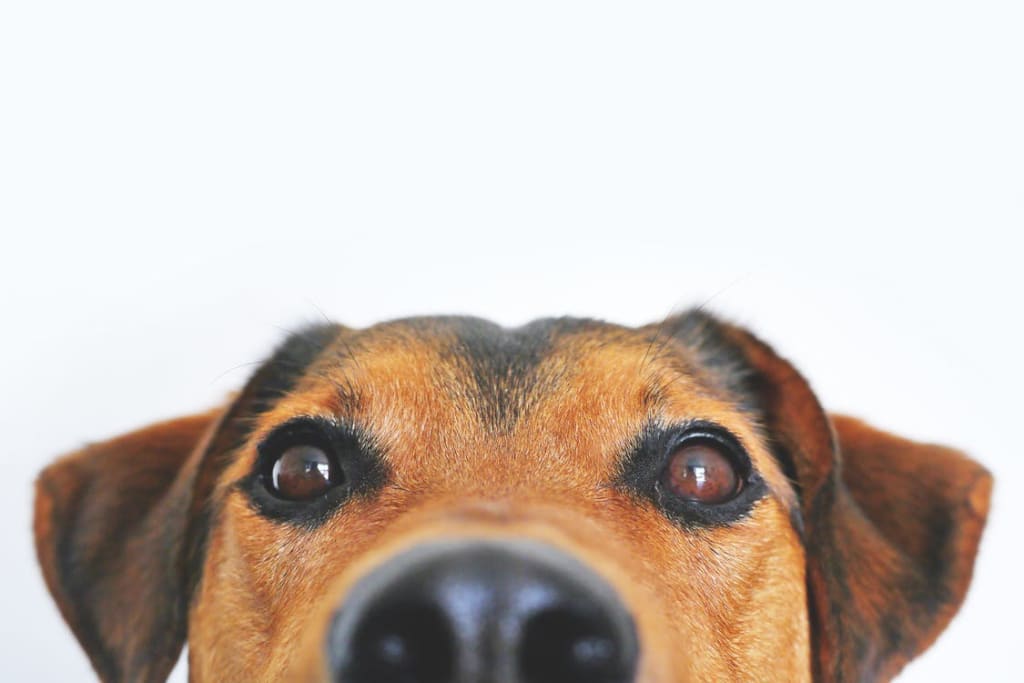 The weather is getting cooler, the days are getting shorter, and the houses are getting spookier. It's that time of year again, folks: Halloween, and that can only mean one thing: dogs in costumes! Now, I know people have mixed feelings about dressing up dogs, and I know dogs have mixed feelings about being dressed up, but come on! It's just so cute. Here are some of the cutest spooky pups.
1. Riley and His Pal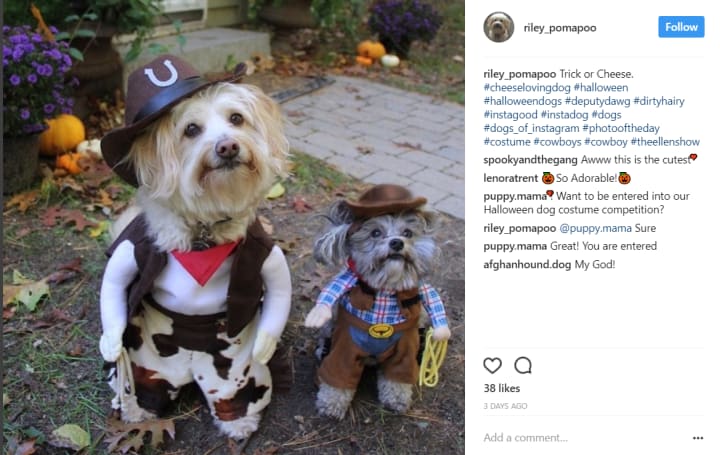 How cute are these two?! Costumes that make dogs look like they're standing on two legs never fail to be funny. They look so content, too! These cowboys are sure to make a bang at their local rodeo this year.
2. This Spooky Beauty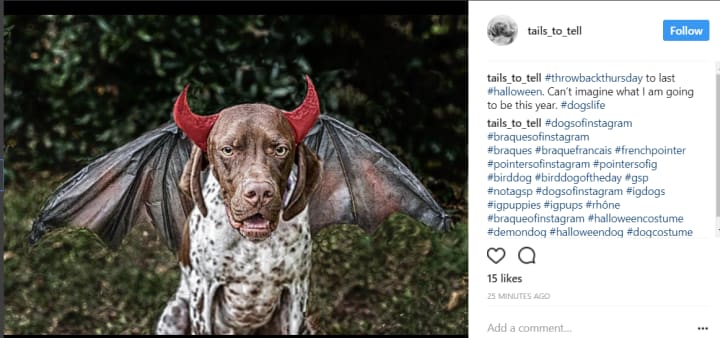 Wow, what a hauntingly beautiful dog! This costume is so fun, and seems to be low impact on the dog, giving them a full range of motion and keeping them happy. Creepily cute!
3. Partly Cloudy with a Chance of Adorable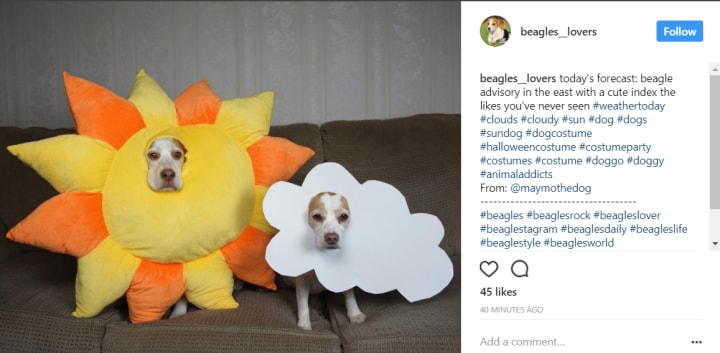 Are these costumes practical? Well, no. But are they cute as can be? Heck yeah! These weather beagles could brighten anyone's day. I don't recommend taking your dog for a walk with a giant sun on their head, though.
4. Doug the Pug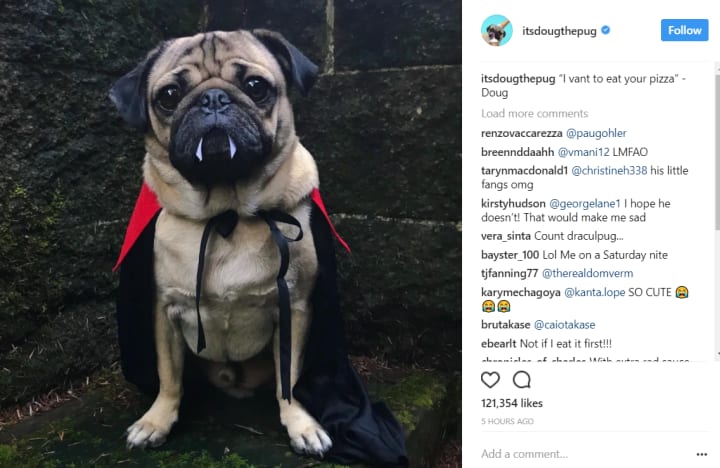 Everyone's favorite celebrity pug is back at it again with the costumes! This year, Doug is taking on the ferocious pizza-eating vampire persona, and he couldn't be cuter. It's a low-profile costume that really makes a statement. The teeth add just the perfect touch!
5. Clover, the Golden Beauty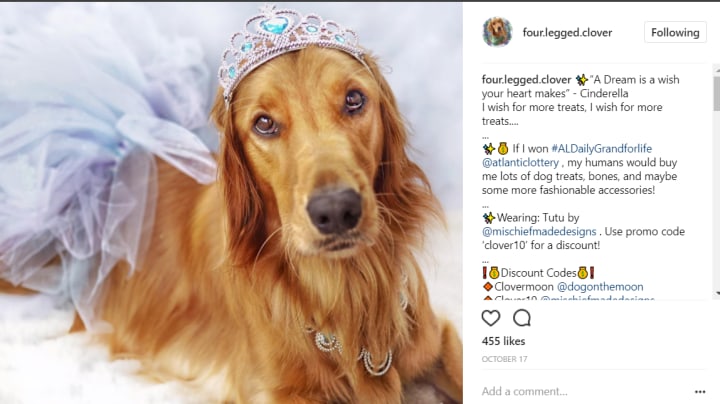 She is beauty, she is grace. What a beautiful, regal pup! Clover dressed as Cinderella is everything a dog could dream of being. I have a feeling the crown would fall off soon after she gets her nose into some smelly grass, but it's the perfect touch of sparkle for this stunning lady.
6. My Hero, Blitzen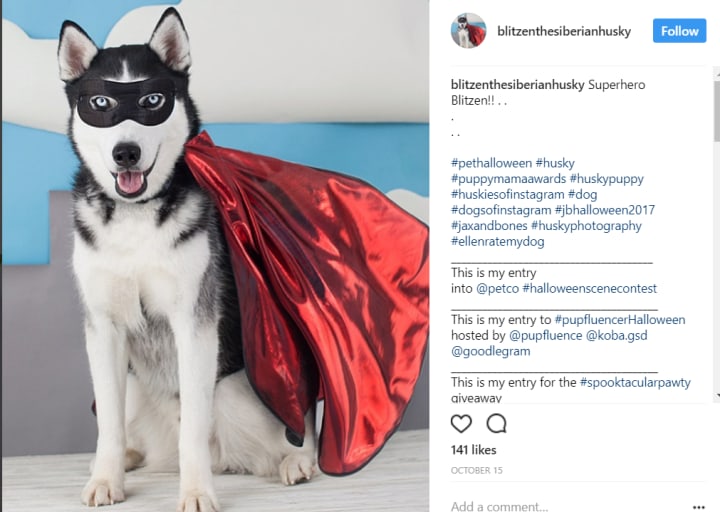 It's a bird, it's a plane, it's Blitzen the Husky! This big man really pulls off the superhero look well. The red cape and mask are easy to wear and look really cool. I'd definitely want this handsome boy to save me from an evil villain!
7. Boo... It's Blitzen Again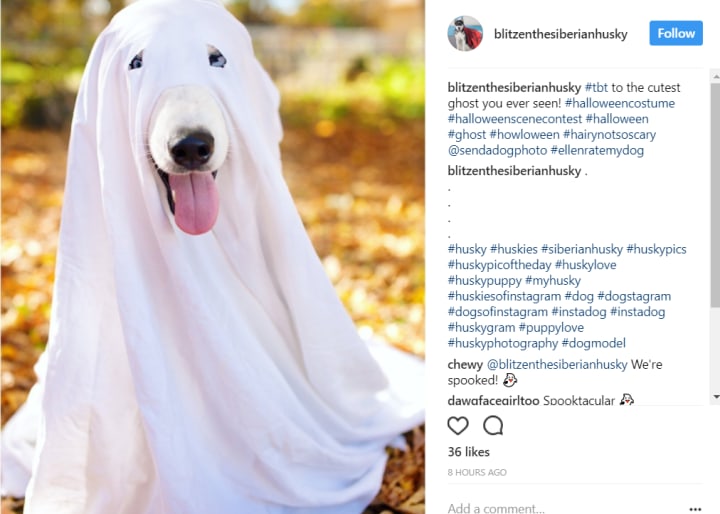 Aww, what a cute throwback! The classic sheet ghost is a perfect go-to costume for both humans and their pups. The snout sticking from the sheet is just too much for me to handle. Too cute to spook!
8. I Ain't Lion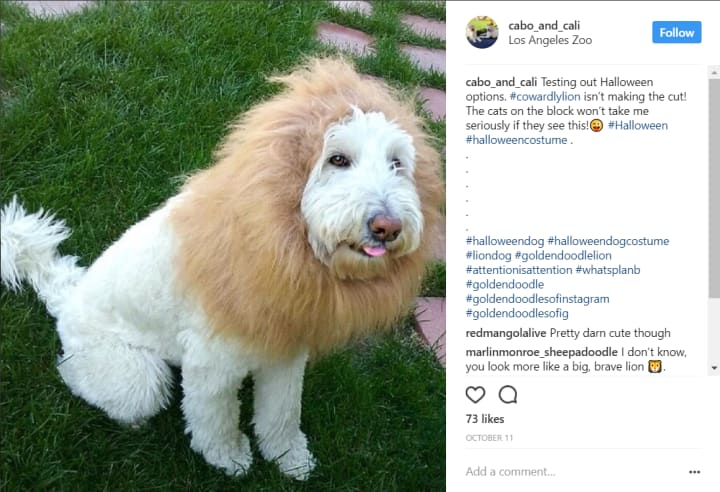 How fun and easy is this!? This boy is channeling his inner beast and letting his kingly qualities come through! A simple headpiece makes for such a cute little lion. I wonder what the neighborhood cats would think...
9. 'IT' the Husky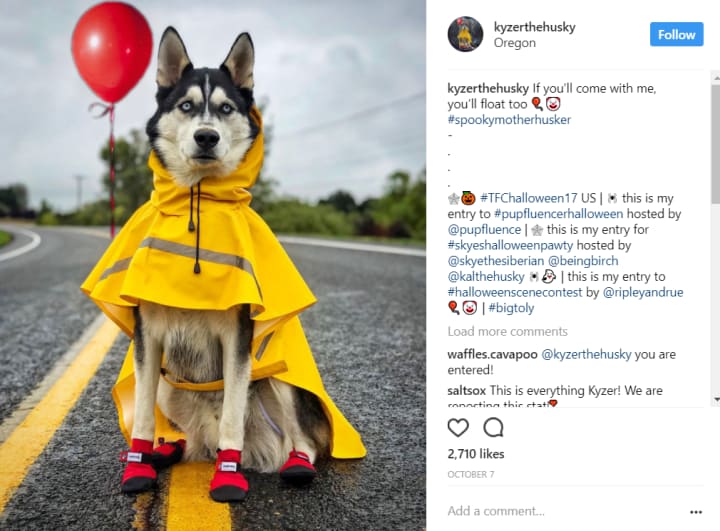 Ooh, this is spooky! This handsome boy channeled one of this year's biggest horror films, IT, in this costume that's sure to be a hit. His stoic face and sure posture really make the outfit. As creepy as it's supposed to be, I can't help but be charmed by Kyzer's adorable red booties! Don't scare too many kids, okay, buddy?
10. Lady Lobster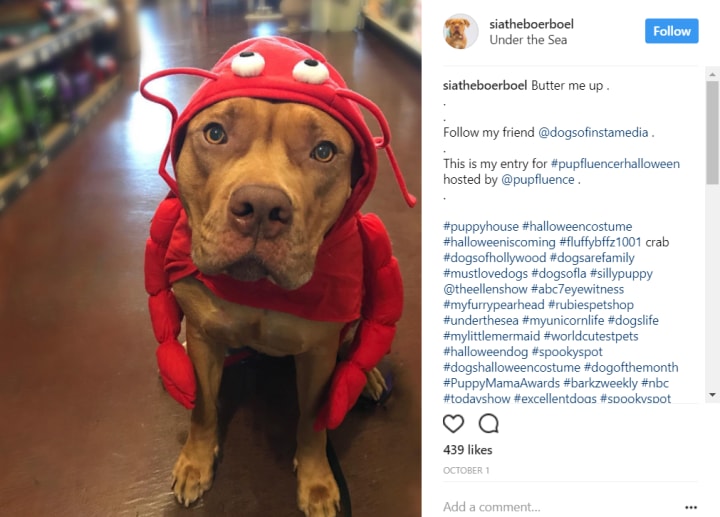 Darling it's hotter under the water, take it from Sia! This little lobster is cute as can be, and that costume is cozy, I'm sure. Look at her little puppy face! She's sure to get all the treats with this look!
What are you dressing your dog as this Halloween? What are your favorite dressed-up pups you've seen so far? Share them with me on Twitter @haylaybonay.
(All photos belong to their original posters on Instagram.)
Happy Halloween!
Reader insights
Be the first to share your insights about this piece.
Add your insights