Dreaming Of Being A Horse
The Story Behind A Photograph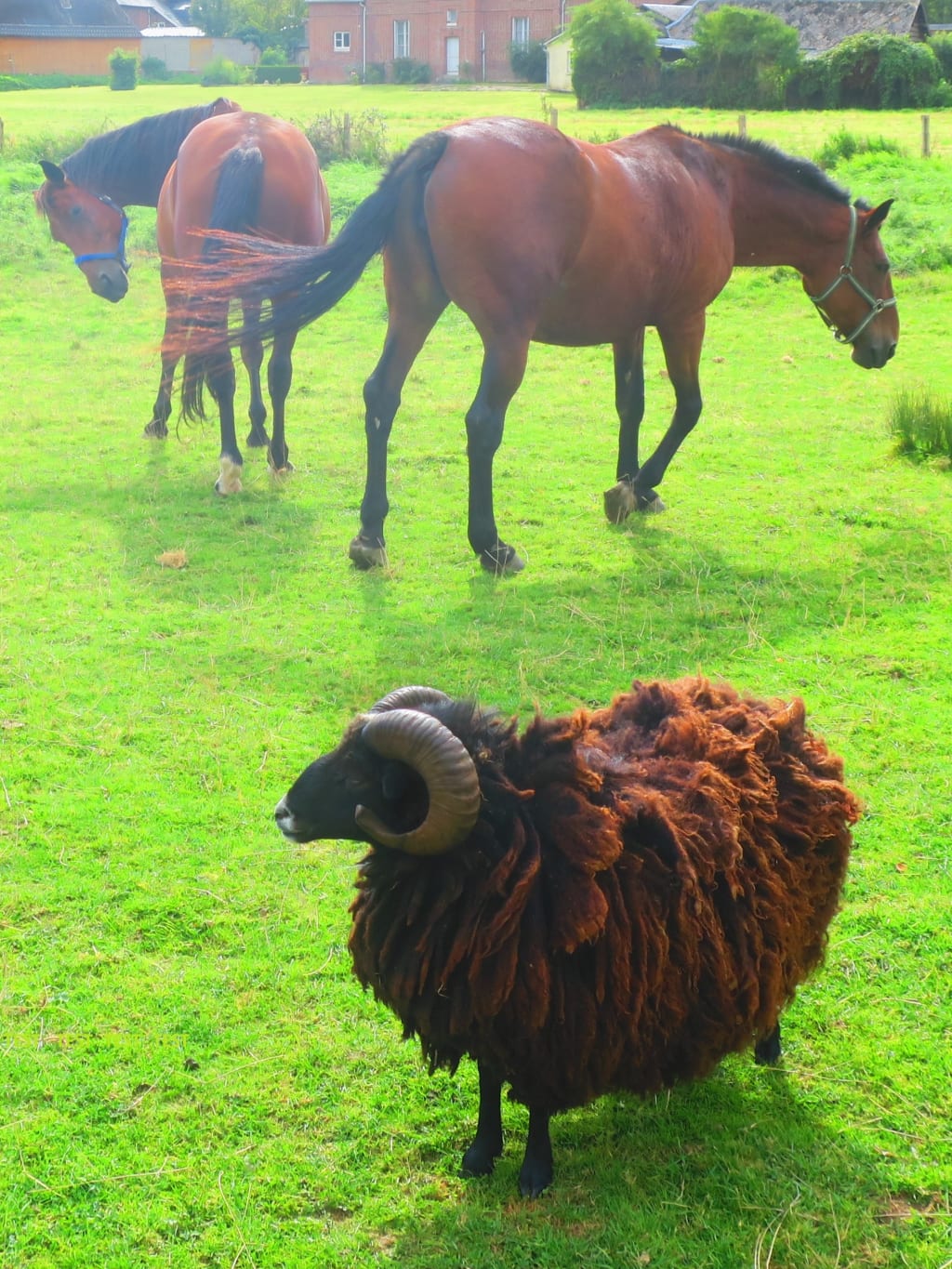 Dreaming Of Being A Horse
I love this photo.
I am the accidental shepherd. You can find out how I acquired my flock of sheep in the story, The Coolest Little Sheep in the World. They are Ouessant Sheep. Rare, rustic and despite being small in stature extremely tough.
The Ram in the photo is 'Louis XV' named because when I acquired him he was then my fifteenth sheep in the flock. There was a tradition when I acquired my flock that the head ram was named after a King of Normandy. So I had 'William the Bastard' who was later succeeded by 'Rollo'. I diverged though and started to select more diverse names. Which is how Louis got his name. I may have diverged too far as I currently have two twin rams in waiting for leadership called 'He-Man' and 'Skeletor'.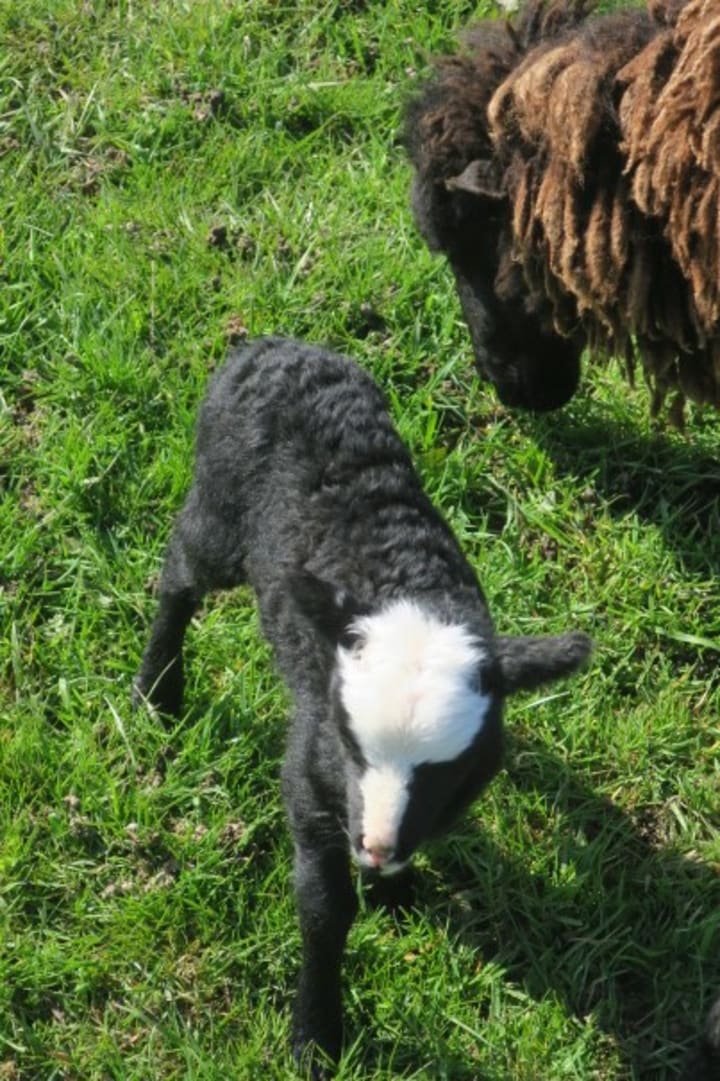 Louis was less than a year old when I acquired him. He was still super tough and held his own among my other rams. you have to swap out your rams for new blood every three years. He quickly took top slot and has held it ever since. He has a noble spirit. When an ewe loses her baby which sometimes happen. He emotionally supports the mother standing with her for days, as the grief that sheep suffer is extremely real and incredible to watch. It is truly heart breaking. He also has two deputies that help him in his daily flock managing tasks; Original Joe and St. Michael. It is only when I see him in this photo that I wonder does Louis have dreams of being something else? Does Louis think what life could be like without his responsibilities? Does Louis sometimes dream of being a horse?
Late Spring through to Autumn I borrow two to three ponies to live in the back pasture with the sheep. They are guardian animals. Sheep have had a long history of living alongside larger more powerful animals. It works well. The larger animals stand as a deterrent for predators. I have lost sheep before to domestic dogs belonging to lazy owners. I also lost a couple to a wild boar one year who during a heatwave was attracted to the river and then to the sheep as even at night the heat would have made hunting extremely difficult for the wild pig.
The photo works because it captures the majesty of my sheep king. He has a noble a presence there and a very good understanding with myself. We make a good team as we both understand the benefits of each other. It does not always work this way as there are times when your ram can see you as competition. The mirroring effect of the horses is just stunning. It almost feels as if the image is photo shopped. How did I achieve this? Just blind luck. I could have tried to capture this photo's composition a thousand times and every time I would of failed. The special photos like these are accidents; right place, right time, situations.
I took the photo with Canon G9X. A very accomplished point and click digital camera. It had a broken zoom so the framing was achieved when editing. I used a filter to improve the green and that was it.
In writing this piece, I researched what dreaming of being a horse means and found this answer. In general, dreaming of a horse is a positive symbol. It symbolises power, endurance and freedom. Brown horses symbolise strength, control over people. The colour also has a notion of grounding and self-discovery; A need to succeed in our quest for freedom. To dream of being a horse is thought to be wonderful. It is supposed to show a connection with our inner self and instincts. Knowing my chief ram, Louis, I like to feel this idea of mine only exemplifies his characteristics. I think the title is apt and contains a real truth. So I hope Louis keeps on dreaming of being a horse as he deserves it as one of the hardest, smartest working rams in the business.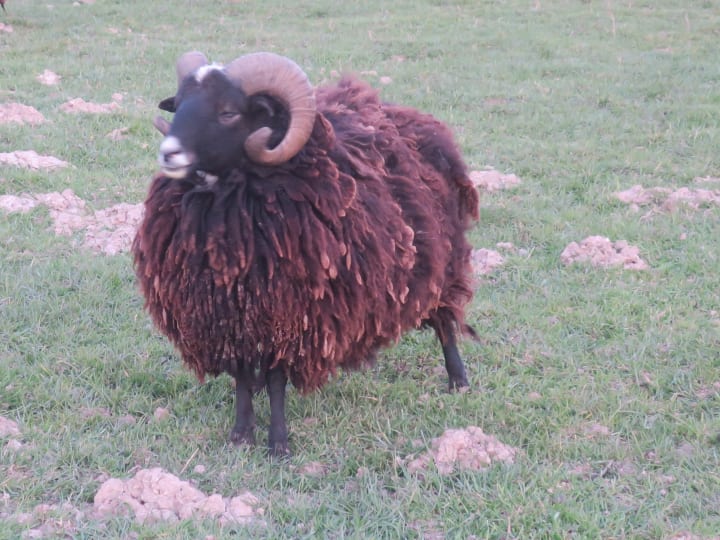 Thank you for reading my story.
This is my second piece on photography for a challenge called 'Capture The Wild'.
You can find my first piece 'There Once Was An Ugly Duckling' here.
I publish my stuff independently for no other reason that I would rather these strange ideas that rattle around my head from time to time have a place to go.
My reach is decided by you so if you enjoyed this and think it could reach a little further I would love for you to share it.
If not that is also cool.
I have more strange musings here, Enjoy.
Have an awesome day.