Dr. Sehaj Grewal
The Melrose Vet Changing What It Means To Be A Veterinarian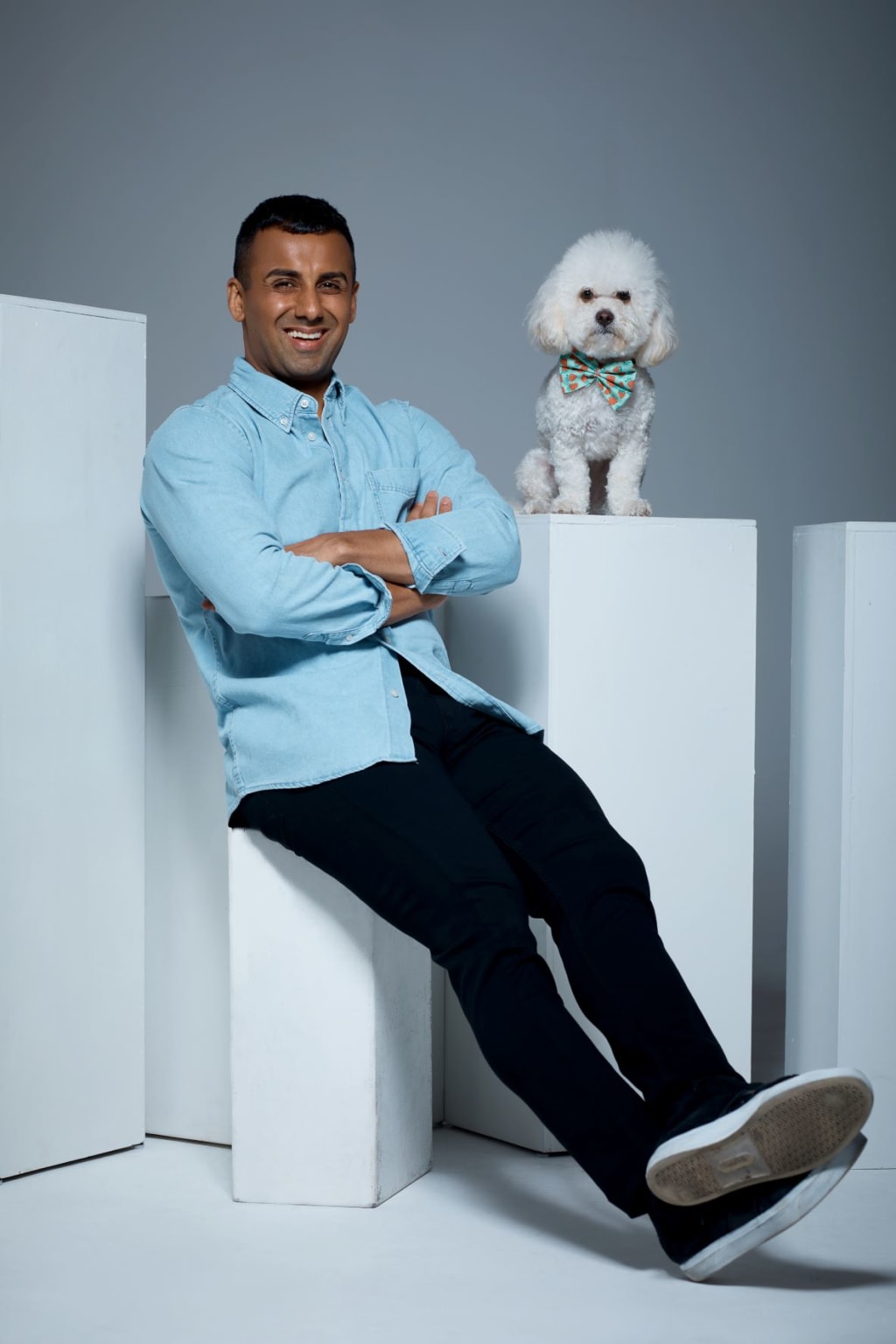 Dr. Sehaj Grewal aka "The Melrose Vet" is quickly making a name for himself in Southern California. His family was always involved in the veterinary industry (his father, who was also a veterinarian) and Grewal decide he wanted to work in the family business before branching out to work for different veterinary practices. Eventually, he embarked on his own endeavor; starting his own practice from scratch. "It was a big undertaking for me. I've always wanted to create a name for myself and I didn't want anything handed down to me," He explains. Dr. Grewal started as a kennel assistant; eventually graduating top of his class from St. Matthew's University School of Veterinary Medicine. During this time he also excelled during rigorous clinical rotations at the Oklahoma State University College of Veterinary Medicine.
Becoming The Melrose Vet
Dr. G. decided to set up shop in West Hollywood despite his parents suggesting against it., "My parents wanted me to start a practice in a rural area, but I thought I had more potential here to create a name and a niche." Dr. Grewal opened his practice on 8304 Melrose Ave in January 2021, in the midst of the COVID-19 pandemic. Within a year and a half of being in business, he has already amassed over 5,000 clients including but not limited to musicians Agnez Mo and Jason Derulo. "Once I opened, I never thought that I would have that much business, but a lot of people adopted pets during the pandemic," Dr. Grewal says.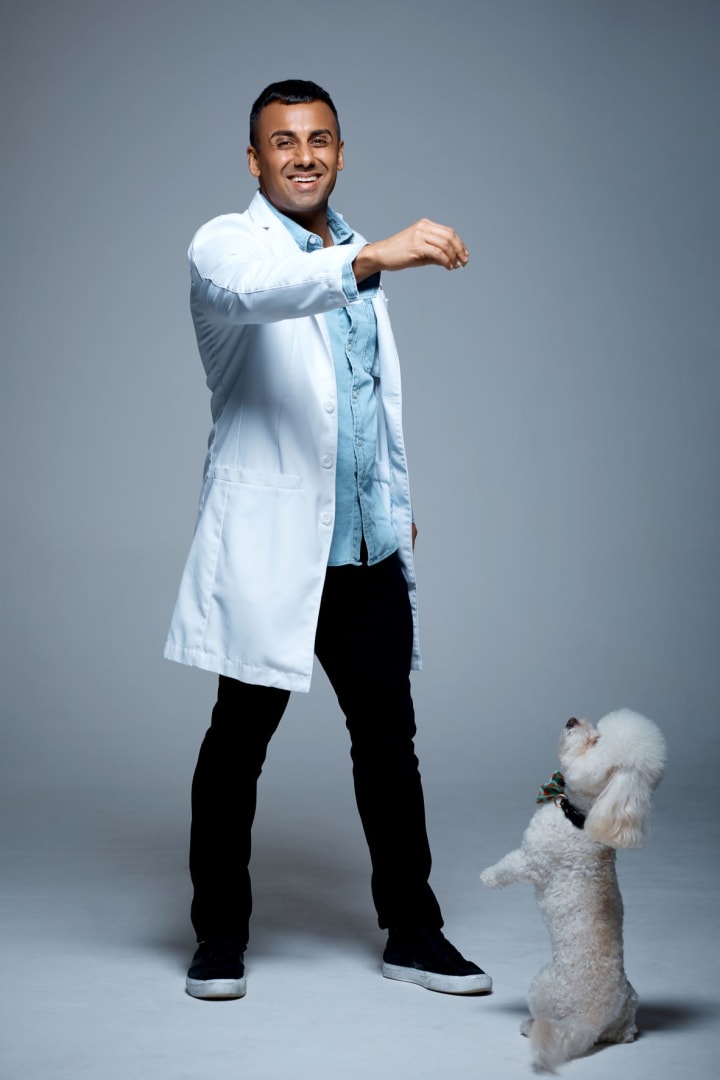 When asked why he opened during the pandemic, he explains, "I think I was a little crazy. I had been practicing for seven years and it was now or never. Screw the pandemic—I was not going to wait another three years." He goes on to say, "I've never regretted the choice I made. I feel very fulfilled and like I did the right thing,"
All About Community
Dr. Grewal's practice, The Melrose Vet, offers a variety of services. Such as wellness exams, vaccines, elective surgeries, dentistry and lab work are just some of the services Dr. G. offers to ensure your pet is in tip-top shape. On top of this, Dr. G. is always exploring the latest trends in the veterinary field. Dr. G. also plans to expand his office by the end of the year, adding a physical rehabilitation space as well as a second surgery room.
When asked about the community's response to the new veterinary office in their backyard, he says, "I think the community has been very good to me, and for the most part, they are really thankful." He continues by saying the Southern California neighborhood was happy he opened during the pandemic and, with proper protocol, allowed patients into his office. "Most people feel welcomed in my practice as opposed to the corporate feel a lot of the other practice around me," he explains.
The Melrose Philanthropist
Giving back to the community that has been so good to him is very important to Dr. Grewal. He provides discounts for rescues, and once a month, his time goes toward giving free veterinary services and vaccines for pets on Skid Row. "You have to give back—it's very important. Even if you give back a little you should always do the right thing and give back," Dr. G. says.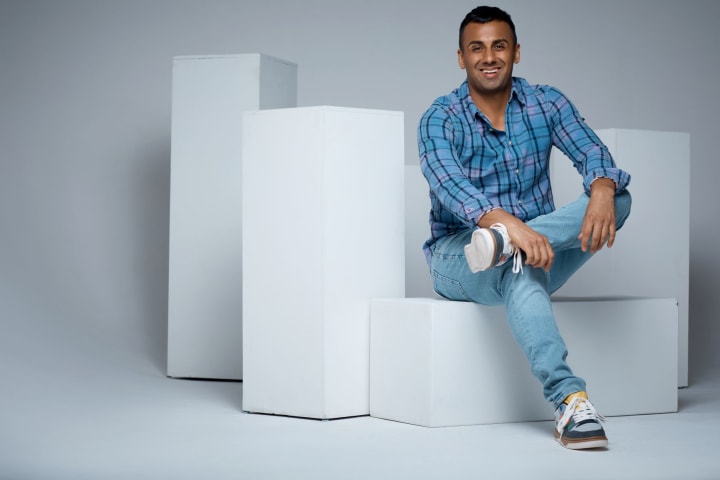 Leading By Example
The Melrose Vet hopes to leave a legacy of doing what's right when it comes to the pets and pet owners and genuinely providing good service. "For me, it's about more than just numbers. I'd rather make less money and have a good reputation," Dr. G. states. "If I made more money but got one-star reviews it would really get to me." Through it all, Dr. Grewal just wants to continue to provide the best client service in Southern California. themelrosevet.com
About the Creator
I love to write about everything from restaurants, people and events that interest me as well as entertainment, pop culture and health and wellness. Your support or tip means the world to me as a writer! Give me a follow on Instagram.
Reader insights
Be the first to share your insights about this piece.
Add your insights