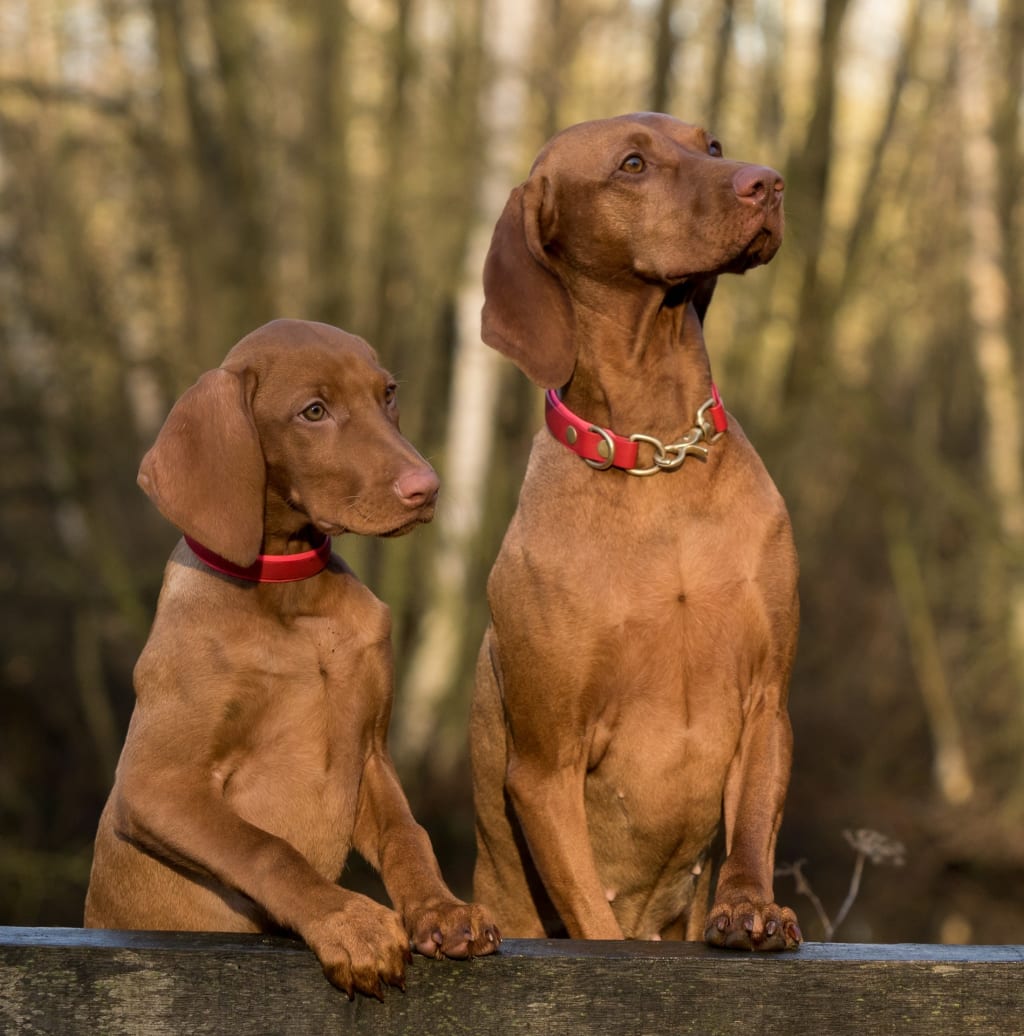 animal handling expert Jack Hanna recommends teaching children to always exercise caution around a dog they do not know. For instance, he says kids should ask for permission from the dog's owner before trying to pet or play with the animal. Offering an outstretched hand also allows the dog to familiarize itself with a new person before reaching behind its head where it can't see what you're doing, which might make a dog nervous or scared. Finally, never allow children to put their faces near the dog's muzzle.
The dog is a domesticated descendant of the wolf. Also called the domestic dog, it is derived from the extinct Pleistocene wolf, and the modern wolf is the dog's nearest living relative. Dogs were the first species to be domesticated by hunter-gatherers over 15,000 years ago before the development of agriculture.
Mammals are distinguished from other vertebrate animals by several unique features. All mammals produce and secrete milk from mammary glands to feed their offspring. They also have hair on their bodies, although some mammalian groups have less hair than others. Hair or fur helps mammals survive in cold climates by insulating their bodies.
Mammals are a diverse group of animals that includes between 5,000 and 5,500 species adapted to live in a wide variety of environments. The vast majority of mammal species live on land, although some, such as otters, seals, and dolphins, live in freshwater and ocean habitats. Bats are mammals that are capable of flying.
Mammals are arguably one of the most successful groups of vertebrate animals. Evolutionary adaptations have allowed mammals to survive in places like the cold polar zones and alpine mountain habitats where few other vertebrate animals can live. The success of mammals in colonizing the earth is perhaps best illustrated by one particular species capable of altering its environment on a global scale: the human.
Humans interact with animals in numerous ways and on numerous levels. We are indeed living in an "animal"s world,' in the sense that our lives are very much intertwined with the lives of animals. This also means that animals, like those dogs we commonly refer to as our pets, are living in a "human's world" in the sense that it is us, not them, who, to a large degree, define and manage the interactions we have with them. In this sense, the human-animal relationship is nothing we should romanticize: it comes with clear power relations and thus with a set of responsibilities on the side of those who exercise this power. This holds, despite the fact that we like to think about our dogs as human's best friend. Dogs have been part of human societies for longer than any other domestic species. Like no other species they exemplify the role of companion animals. Relationships with pet dogs are both very widespread and very intense, often leading to strong attachments between owners or caregivers and animals and to a treatment of these dogs as family members or even children. But how does this relationship look from the dogs' perspective? How do they perceive the humans they engage with? What responsibilities and duties arise from the kind of mutual understanding, attachment, and the supposedly "special" bonds we form with them? Are there ethical implications, maybe even ethical implications beyond animal welfare? The past decades have seen an upsurge of research from comparative cognition on pet dogs' cognitive and social skills, especially in comparison with and reference to humans. We will therefore set our discussion about the nature and ethical dimensions of the human–dog relationship against the background of the current empirical knowledge on dog (social) cognition. This allows us to analyze the human–dog relationship by applying an interdisciplinary approach that starts from the perspective of the dog to ultimately inform the perspective of humans. It is our aim to thereby identify ethical dimensions of the human–dog relationship that have been overlooked so far
The remainder of this unit will focus on marine mammals—mammals that live in or near the ocean. There are 128 known species of marine mammals. Marine mammals include whales, sirenians, pinnipeds, the marine otter, the sea otter, and the polar bear. Figure 6.3 shows some examples of marine mammals. There are also several groups of marine mammals that have gone extinct. These include marine sloths, marine bears, and an entire order of hippo-like mammals called desmostylians.
Reader insights
Be the first to share your insights about this piece.
Add your insights