Dogs, Dogs, Dogs!
Rescue dogs. Adoption. It's a dogs life.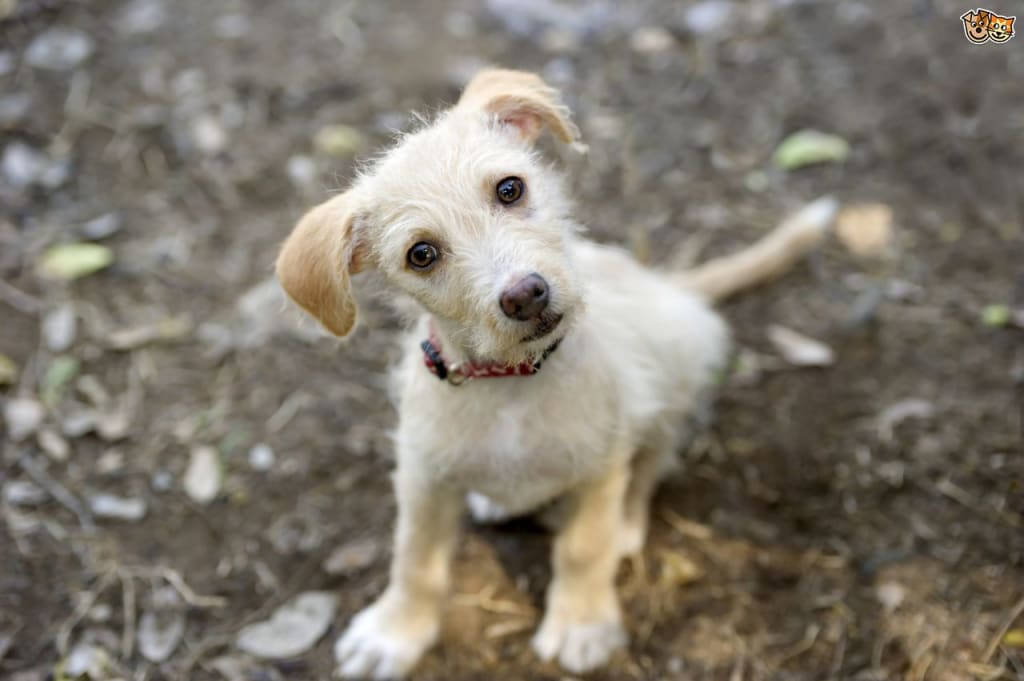 About 5-6 years ago, my father took me to a house many miles from my own, after discovering a beautiful brownish red coloured dog on an adoption site. He was beautiful, and my whole family fell in love with him when we brought him home, but when I first saw him, I was on cloud nine right away.
I remember he came up to me; and he instantly started licking my hand, and I could tell right away he was a lovable and friendly pup. I had a lot to learn about him though, and to this day I still wonder how he became the way he is.
I say all that simply because as time went on, we all started to notice a couple flaws of his. For example, he couldn't be trusted outside without a leash; because if he was let loose, he would run off, and it would take a couple hours to track him down and get him home safely.
And another example is, he never got along with other dogs, and today he still doesn't. It puzzles me in a way, because it's always black dogs, and every now and then small dogs would irritate him as well.
It makes me wonder what happened in his past, considering we didn't get him until he was around 3 years old. I remember the day I first saw him, he had a friend he used to play with, and I recall now just how long it took him to get used to my brother's dog.
It took him at least 4-5 years to not want to bite her, every time she got close, because she was pretty scared of him for a while. But now when she wants to play, he just lies there and doesn't do anything.
But I fear for his future, and Brynn's, because our very first dog was a stray, and he had all these things wrong with him and in the end he was put down. So I hope when both dogs die, they die in a way that has no pain, and it just happens naturally.
It breaks my heart when I accidentally step on Rusty's tail or Brynn's paw. It's happened before; and I always feel like I lost their companionship and trust.
But in the end, after apologizing more then once; he/she gives me a puppy kiss, and I feel so glad because to me, it's a sign that I didn't lose the dog's love, trust, and respect.
Both dogs are a huge stress reliever for me. They are my comfort, my joy, they cause me to feel more happiness then anything else. But One thing I know for sure is, I love them both with all of my heart.
People say other kinds of pets are better then dogs, but I have to disagree; and it's not just because I've lived with them my whole life. My opinion is simple; they are perfect companions they aren't that hard to train, and they use obvious ways to show they love you.
It's a little funny, because when I was younger, I used to be afraid of bigger dogs. But compared to my fear of spiders, that fear was only temporary, and I grew to love dogs as I got older.
I can't even begin to describe just how much dogs mean to me, but it's all in how they act around you, and such. I'd get another kind of pet if I had to, but dogs are always going to be my first choice.
It always seems like I fall in love with every single dog I meet, and it doesn't matter whether the dog belongs to me or not. The minute they walk up to me I feel like picking them up and holding them in my arms.
I've met big dogs and small dogs and somewhere in between dogs, and it's always been the same feeling. The feeling of wanting or wishing to hold them in my arms, give them hugs and kisses and just cuddle with them.
They may startle me sometimes, but I'm really not afraid of them. I love them too much to be afraid and run away. If someone asked me to give away my dogs or to like cats more then dogs, I simply couldn't do it.
adoption
About the author
I'm 26 nd from Canada. I am the youngest in my family and I enjoy writing out things whether it is for poetry or my stories that I make on here. I am very musical and artistic. Please feel free to check out my stories!
Reader insights
Be the first to share your insights about this piece.
Add your insights