DAMIAN
I will never forget the understanding and compassion in your beautiful brown eyes.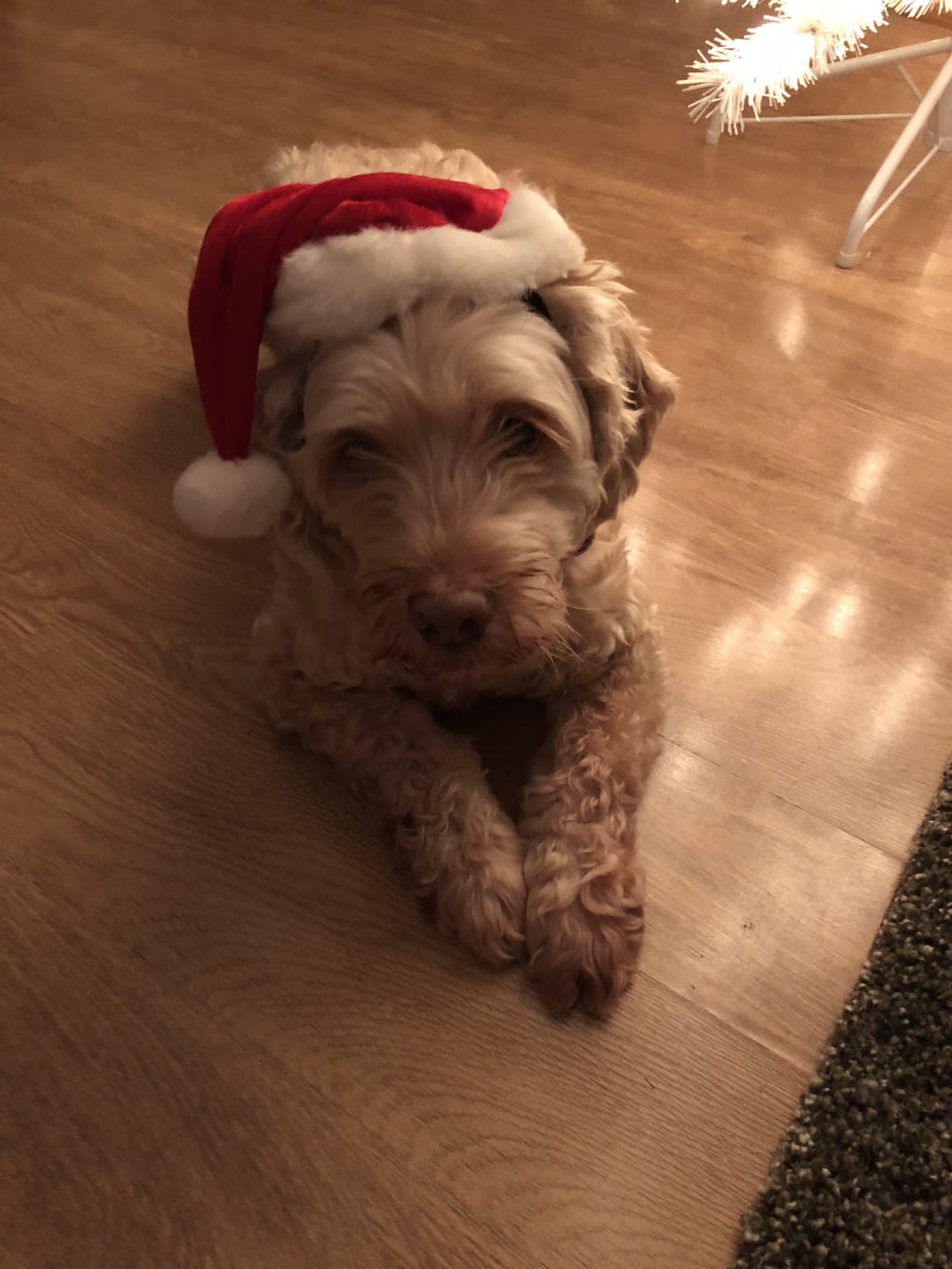 My cockapoo Damian - Christmas 2017
I grew up in a family of cat lovers so I didn't know how much I loved dogs until I was older. I lost one of the sweetest dogs ever in May 2019. It was so unexpected. He was 11 years old and I thought he was healthy but he suddenly stopped eating. I took him to my veterinarian and he informed me that Damian's kidneys were failing. He pretty much told me Damian's chances of survival were very poor but I still decided to try to save him. They put him on dialysis and gave him pain medicine but Damian only survived the night. To say that I was devastated is an understatement. I love all my dogs but there was something special about Damian. Even though it has been almost two years now, I am having a hard time writing about him. I know other animal lovers will be able to relate to my pain. Damian got me through many tough times and I could just see the love in his beautiful brown eyes. He was there for me after a car accident that stripped me of so many things and left me with many health issues. And even worse than that terrible car accident was the loss of my grandmother. He was such an understanding and gentle dog...I was so unprepared to lose him. It might sound odd but I feel like we had a special connection, it always seemed like he understood how I was feeling. I could see it in his eyes.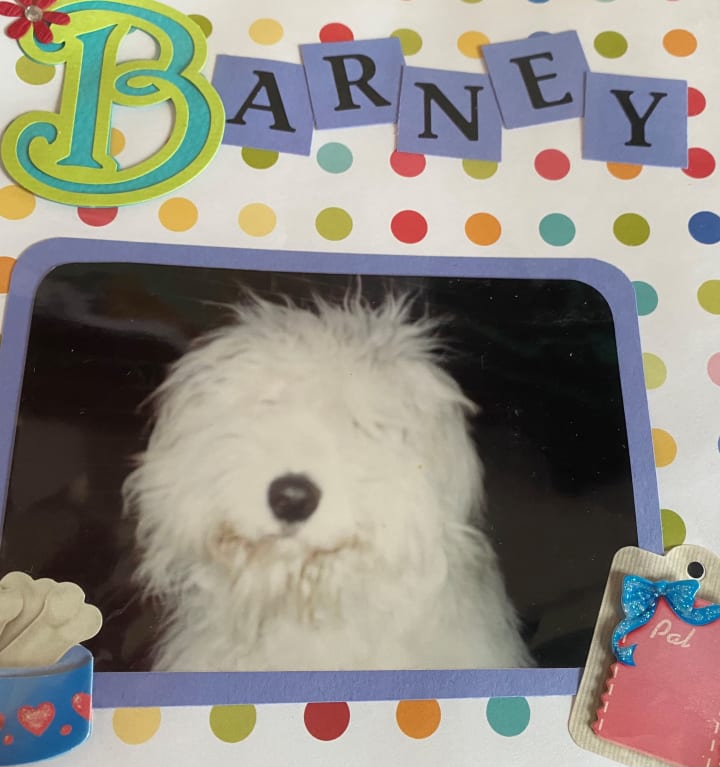 After my very first dog Barney, an Old English Sheepdog, passed away, my grandmother and I welcomed two cockapoo puppies into our family. My grandmother named them after the patron Saints of her parents hometown in Italy, Cosmas and Damian. We both loved these dogs dearly but my grandmother had a special bond with Damian, who she called her "little sweetie pie". I think she was so close to Damian because he was on the smaller side and he was so gentle with her frail body. I would come home from work and find my grandmother and Damian curled up sound asleep on the couch together. Cosmas would be laying on the floor beside them. Although both dogs were cockapoos, they came from different parents. Cosmas was on the bigger side even though he was only about a week older than Damian. Please don't misunderstand me, both Cosmas and Damian were spoiled rotten by both me and my grandmother. I was a little on the stricter side because I wanted them to be healthy and my grandmother, who was carefree, was always feeding them hotdogs, ham and ice cream. I have to say Damian, in particular, was addicted to vanilla ice cream! As a side note, Cosmas is still with me today and he will turn 14 years old in September! I love him so much and he is my shadow. Everywhere I go...Cosmas is right behind. He is walking a little slower these days but he pushes right along.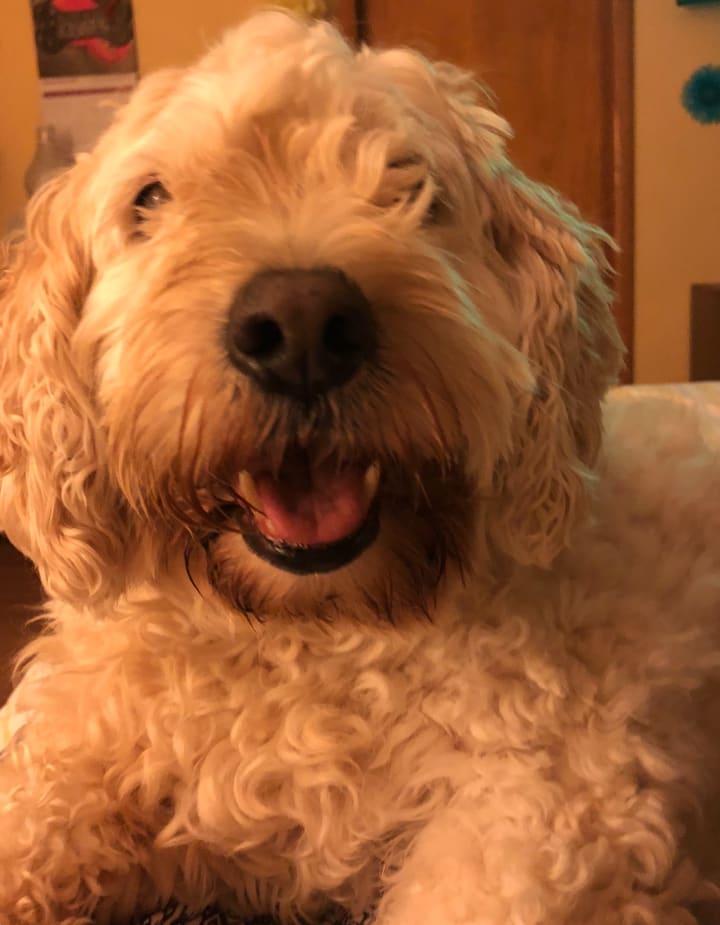 I was so depressed after Damian died I could barely function. I had three other dogs so I couldn't let this horrible feeling of loss prevent me from caring for them. But all I could think about were Damian's understanding eyes. The majority of my family are not dog lovers so they really didn't understand how I was feeling. One bright spot in the midst of this horrible loss was that I knew my grandmother would be excitedly waiting for Damian to join her in Heaven. I was the one suffering terribly but I felt that Damian was at peace, probably being cradled in my grandmother's loving arms. I could just imagine how happy my grandmother was to see her "little sweetie pie" again after being separated for five long years. At least two of my loved ones were happy even if I was miserable. I have to admit that the thought of them being together again did give me some comfort. I wanted Damian to be happy and I know my grandmother would take good care of him. I am not naive, I know that we all go through the loss of loved ones, whether they are human or animals.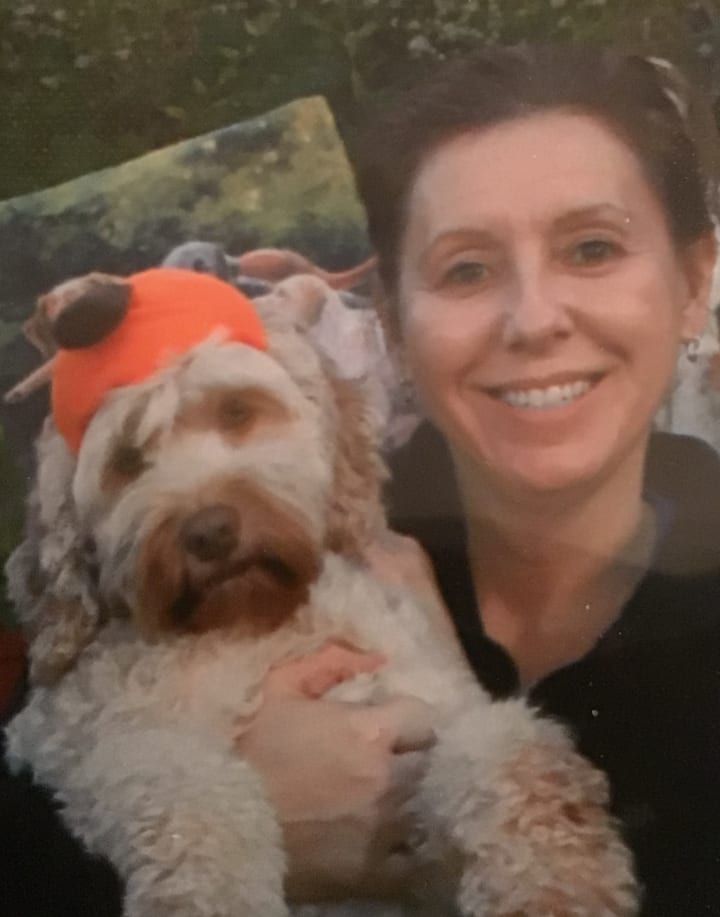 Today I have four dogs between the ages of two and 13. I love each one of them and try to never take them for granted. I never took Damian for granted but I just wasn't prepared for his death. I always took him to the veterinarian, he was not overweight and there were no signs that his kidneys were failing. I guess it was just his time. I know Cosmas is up in age and he has some health issues so I make sure to give him some extra love everyday. I know when his day comes...my grandmother and Damian will welcome him with open arms (or paws). I would like to conclude this story with something that might help other people in a similar situation. I somehow came upon a poem written about losing a special dog. I purchased it and had it framed. I read it often and it really does make me feel better. This poem is widely available on different websites. If this story helps just one person who feels like I do after losing Damian then the pain I am feeling while writing this article will be well worth it.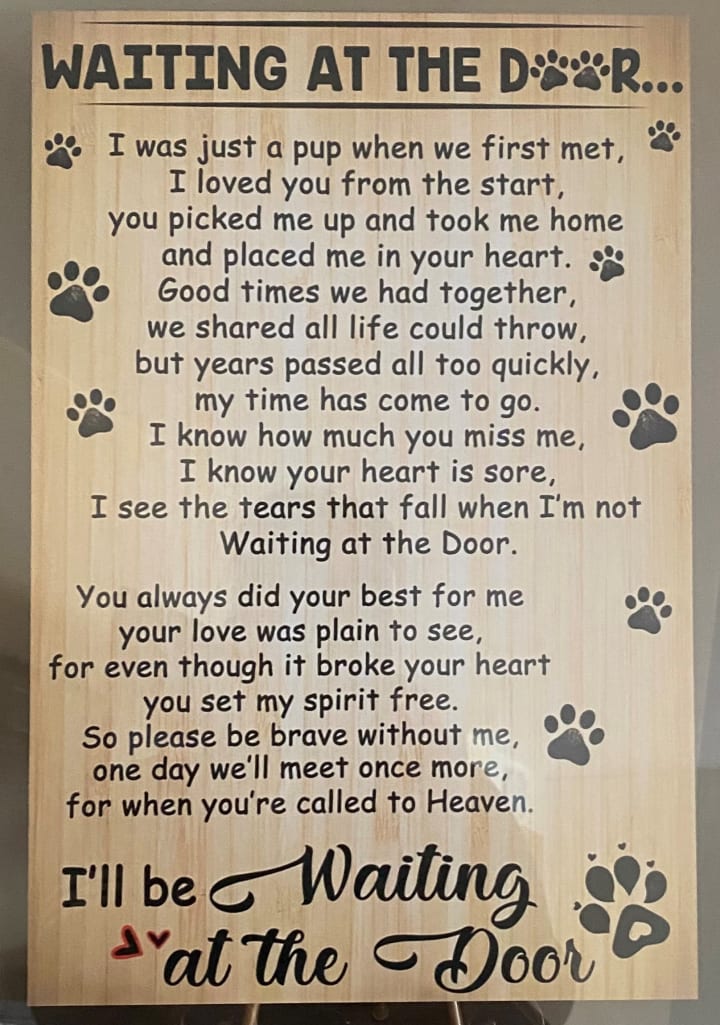 I love you so much Damian. I hope I make it to Heaven one day and when I arrive I cannot wait for you to meet me at the door with those beautiful, understanding eyes of yours looking right at me.