Cows are Hams!
When taking pictures in the country, cows are always willing to pose.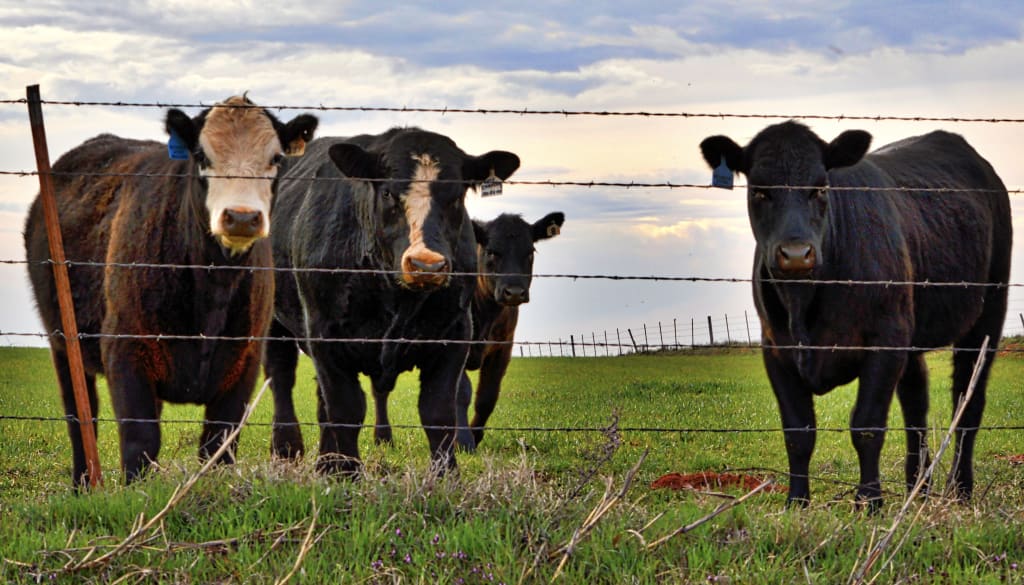 It all started with a road trip, my obsession with cow photos. I was driving from NJ to TX to visit a friend and I gave myself four days to get there so I could get off the highway along the way and take in the scenery. It was spring which is a great time to get out in the country with the added bonus of seeing lots of baby animals.
As I took photos of farms and animals along the way, I began to notice something curious: most animals ignored me as I took their photos, but not the cows. The cows would stop what they were doing and look at me. Some even started to come over to the fence line to see me up close. Now, I've heard cows were curious creatures, and perhaps the shape of my blue Bug made them think, "What a strange looking tractor," or perhaps they heard my radio playing and the music attracted them. I prefer to think that they are just big ol' hams and love to get their pictures taken!
So I indulged them. Lots of them! To the possible annoyance of my Facebook friends, way too many of them! Black Angus, and newly-discovered-by-me Red Angus, Herefords, Holsteins, Jerseys; Nebraska cows, Oklahoma cows, even giant cow statues! But I looked forward to getting to Texas and seeing the magnificent Longhorns.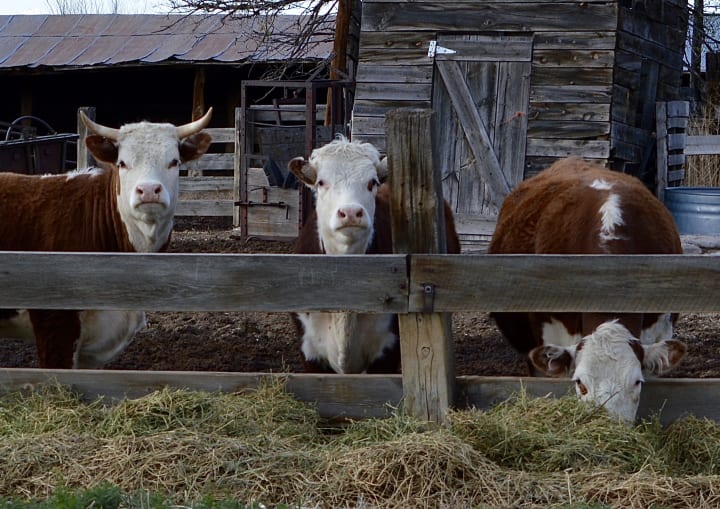 I drove around the Lone Star state for two weeks in my hunt for Longhorns. I would have thought they'd be all over the place, but that was not the case. I found many varieties of cows on the Texas backroads, but I also found farms with such creatures as emus, alpacas, llamas and bison. I found goats and lots of sheep farms. To my disappointment I found the cowboys to be as elusive as the Longhorns!
None of my searching was really a disappointment because I found such beauty as cows surrouned by pretty Texas wildflowers like Bluebonnets and th prickly pear cactus prevalent in the Southwest.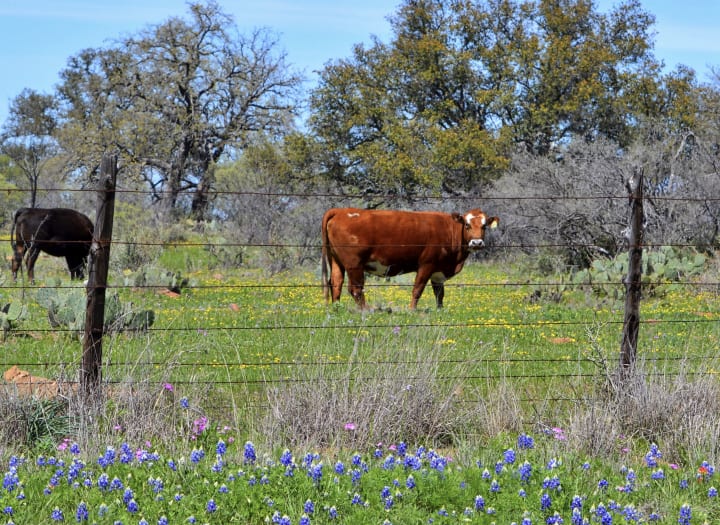 It was looking like I wasn't going to find my Longhorns before heading out of the state, when my friend asked her coworkers where I can find some. One of them gave us directions to her next door neighbor's ranch where we drove to the evening before I left. It was like hitting the Longhorn lottery! Not only was the scenery stunning in the Texas Hill Country (rather than just a plain flat field of cows), but the beauty and variety of the Longhorns blew me away! I thought they were all red and white. Some were white, some were brown and white with speckles. Magnificent creatures!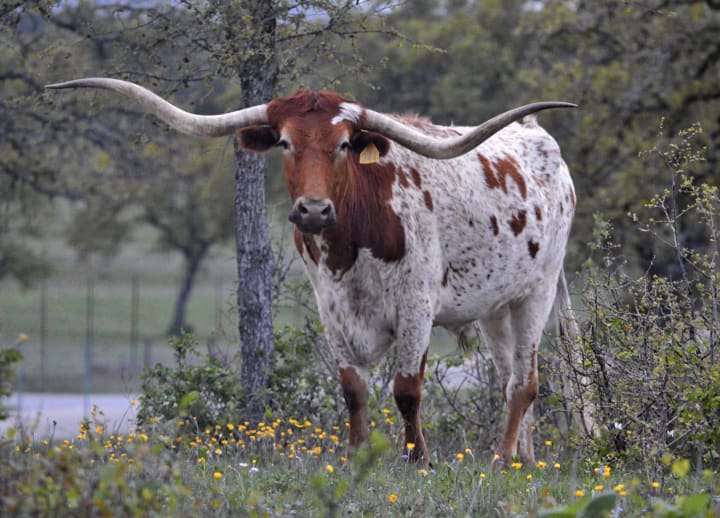 Now before someone gets all technical on me, I do know the difference between a cow and a bull and a steer. But I think most average folk just call them cows, so that's what I'm calling them. Yes, I'm that person who points out the car window and calls, "Cows!" (and horses, deer or any other animal I see). I found getting into photography makes you a person who sometimes trespasses, sometimes makes illegal u-turns, and sometimes parks in no parking zones. I've climbed things I wouldn't normally climb, and gotten into strange positions to get that perfect angle. And many times I've had people stop when they see me sitting in my car at the side of the road and ask if I broke down and needed help and I've had to explain to them that, no, I was just taking cow pictures.
I hope you enjoyed my cow pictures and maybe are encouraged to go out and take some of your own. Or if you'd like to see more of mine and other road trip pictures I took, you can find many of them on judimage.imagekind.com. Thanks for reading about my cowventures!