Costumed Chester
My dog Chester in a few guises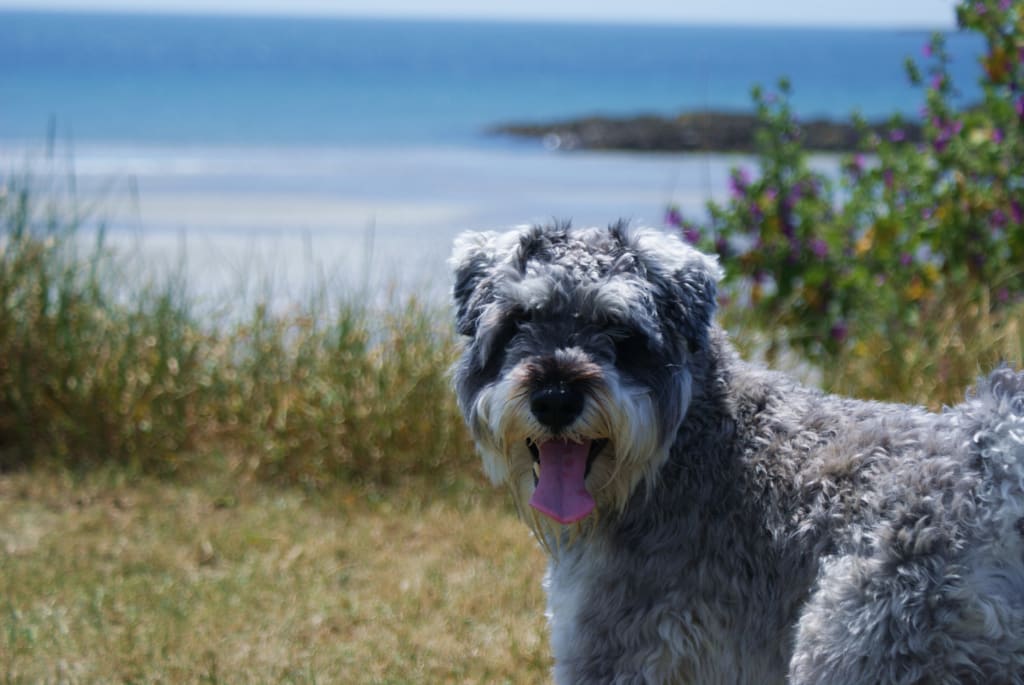 My lil man, Chester
My Miniature Schnauzer, Chester, who sadly had to be put to sleep two years ago and cross the Rainbow Bridge at age thirteen, after suffering three sudden seizures. He was named after the amazing Linkin Park rockstar Chester Bennington (who past away four years ago. May he rest in peace).
Chester was often dressed in outfits. Never to actually go out in public wearing them. We did try him with several outdoors coats for when it rained, snowed or the weather got colder but he usually refused to budge an inch when they were on him. He sometimes wouldn't even sit down. He would just stand still like a statue until you removed it off him! So he never got to be fashionable in the rain.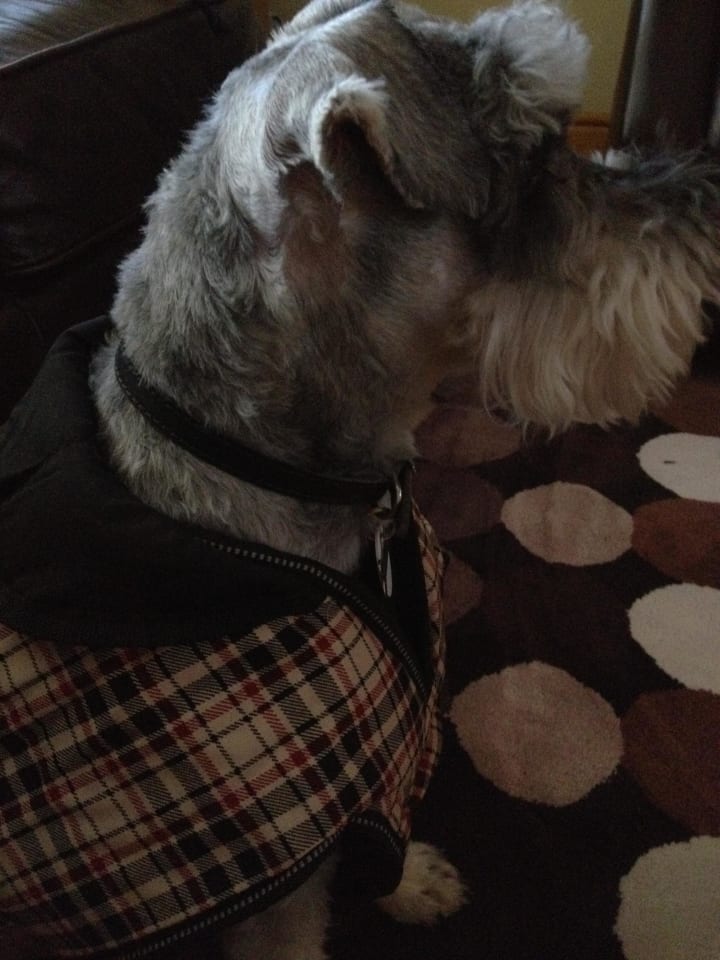 We also tried a Santa outfit one year near Christmas but he was slightly too pudgy for it and it wouldn't button around his chest. These photos also aren't my best work (as a semi-professional photographer, I should really have done better but he usually wanted to get out of the outfit/s too quickly and therefore moved too fast for the camera) also some of these photos are ten plus years old and taken on older phone cameras and slower shutter speed digital cameras.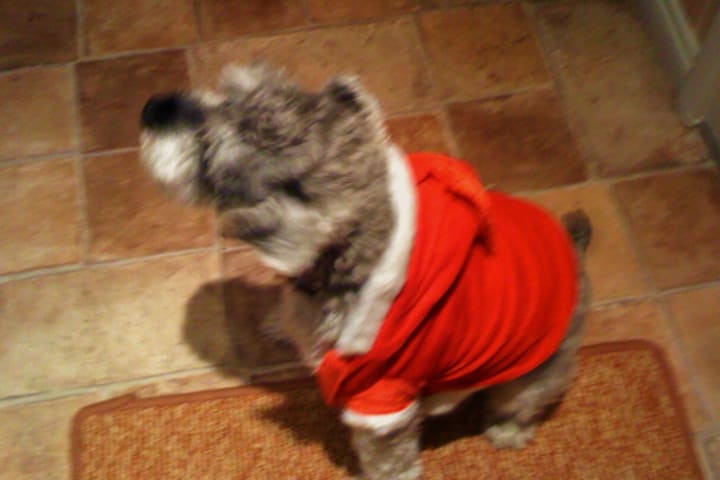 For Hallowe'en one year, my grandmother came back from her volunteer job at a hospice charity shop with a frilly purple collar and cuff number. It was the easiest outfit, to that date, to dress him in and keep on him because it was essentially just an extra collar but the cuff part didn't last too long and they were like little booties and he wouldn't walk very far without trying to kick them off his feet.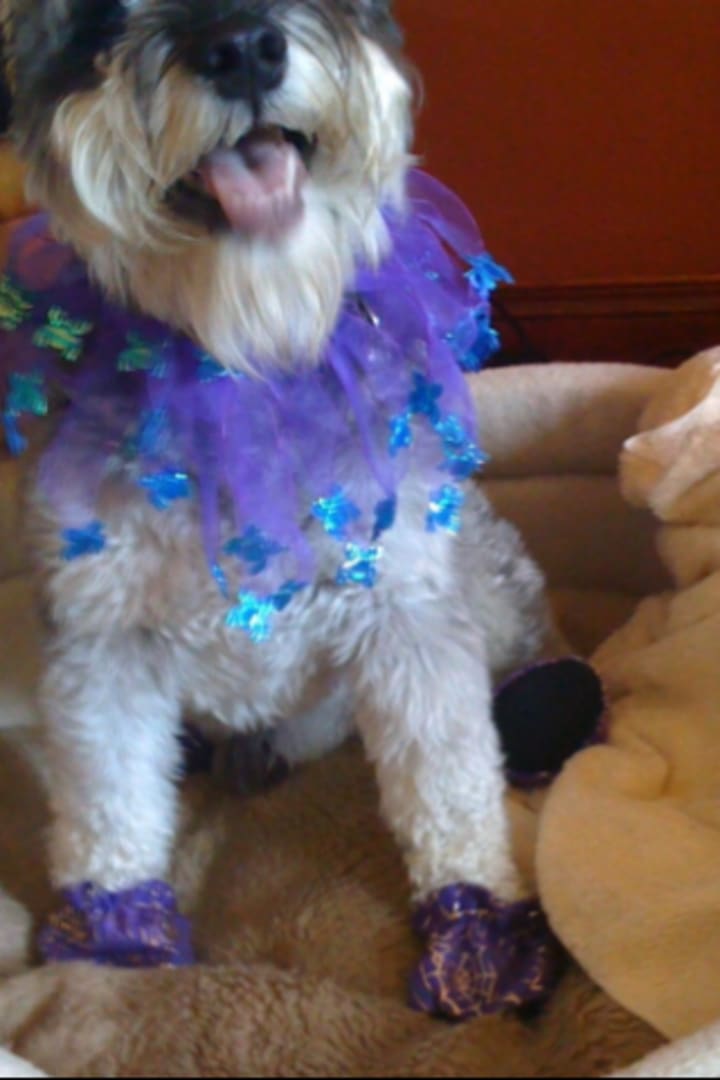 The two best photos of him with the purple outfit are some of my favourites I've taken of him. They might not be the best quality but they bring such joy and happy memories. I think he looked rather dashing in it and I wanted to take him for a walk with the outfit on but my family refused!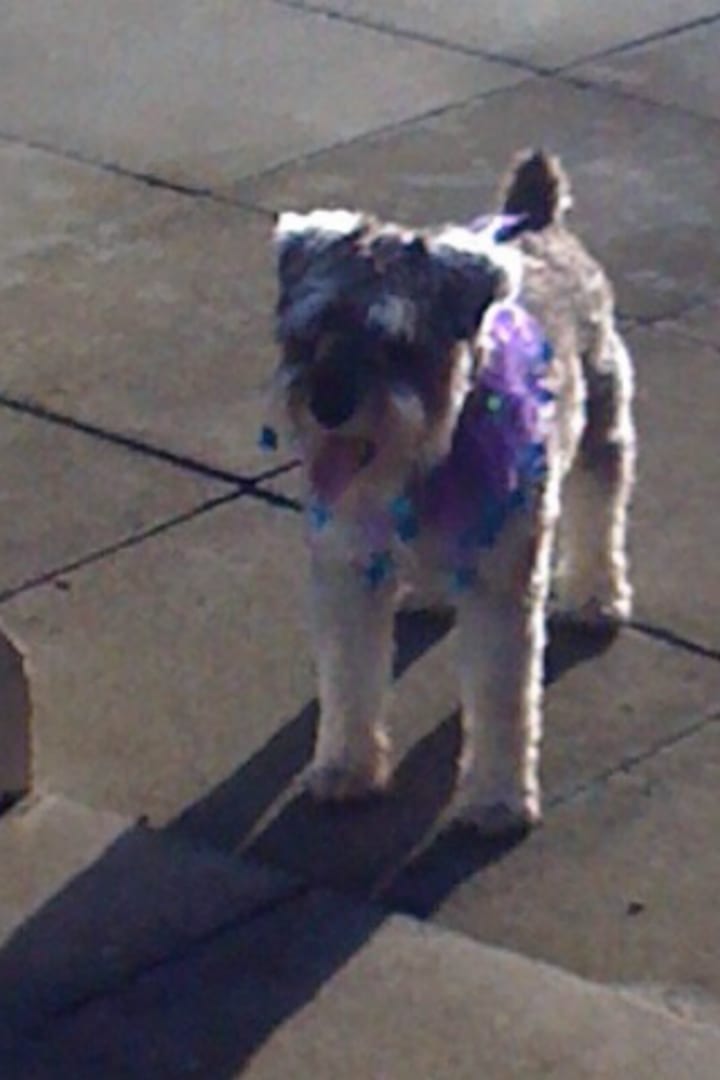 Chester was one of the loveliest dogs I've ever known and had the pleasure to own. After my first dog, Taz, had to be put to sleep at just four and a half after an allergic reaction to anaesthesia when he went for an operation to remove possible cancerous lumps. We swore we wouldn't get another dog but only six months later we saw photographs of a litter of schnauzer puppies and couldn't resist. When we went to choose a puppy. There was one that stood out. One puppy was busy chasing after the owners pet cat and playfully grabbed the cats tail. And smiled and laughed and said that I wanted him. We got him and on the way home we stopped at my cousins house and he actually suggested his name. I had just recently gotten really obsessed and fallen in love with the American rock band Linkin Park and my cousin said "why don't you name him after the lead singer?" So was all test saying it out loud and it just seemed to suit him. So this crazy, adorable, little pup became Chester.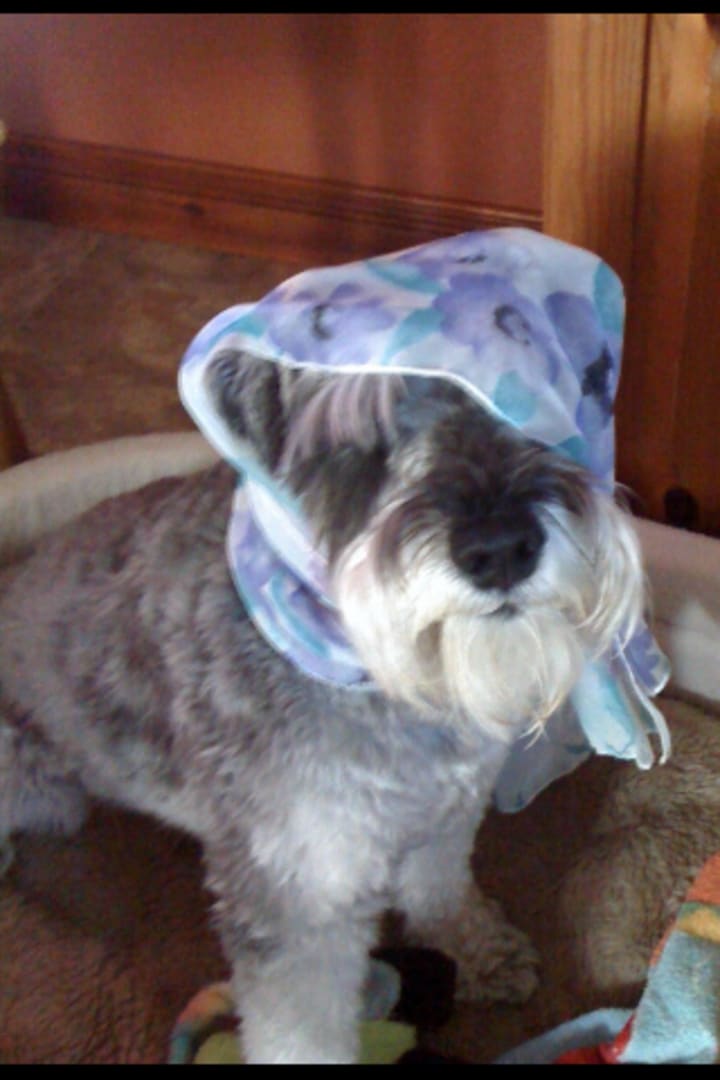 One last image of Chester being his most fabulous self with a lovely scarf number.
I miss him every day but I know he's still with me as I feel him jump on my bed and do what he always did, I feel him go around in circles about four times before lying down to sleep. And sometimes I feel him brush against my leg from time to time.
dog
About the author
Hi! I'm Emma from Northern Ireland. I'm a tattooed, ghost hunting semi-professional photographer and aspiring author.
Reader insights
Be the first to share your insights about this piece.
Add your insights