Cool Summer Treats for Your Horses!
Here are some easy summer treats to help keep your equine friends cool during the summer.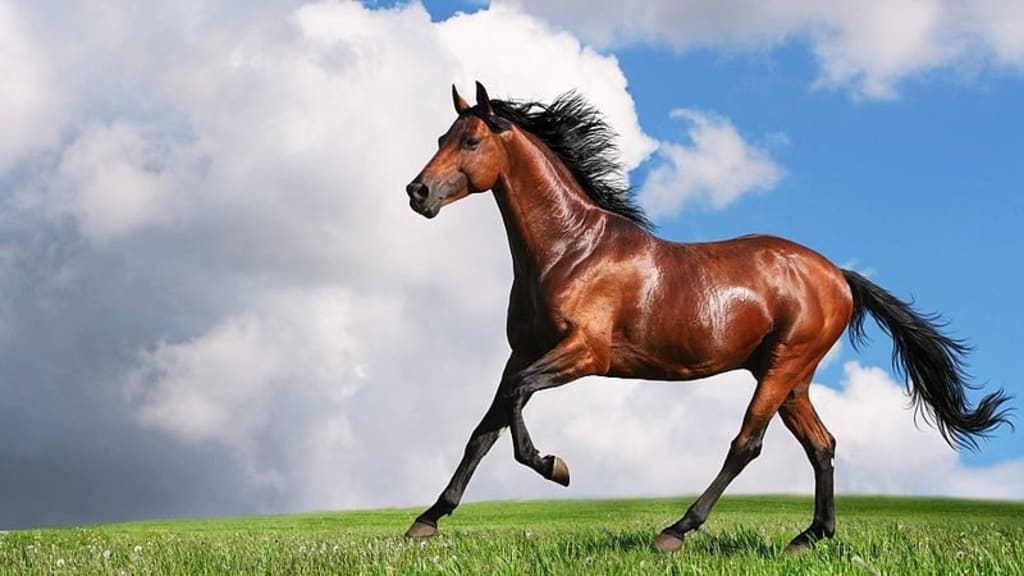 Hey, everyone. So, this is my first story. So let's see how this goes. I have two horses of my own and have tested these with them. I can assure you they are horse approved! My first and favorite one would be horse popsicles!
I took a small round tub, not very big at all, probably about a pint or more, and I filled it with just plain water and sliced up apples, carrots, and other horse friendly goodies. I placed them in the water with a hay string submerged and secured with clothespins to the edge of my container. I then placed it in a freezer overnight. (It may take more or less time depending on how big your container is!). I then removed it from the freezer and submerged it in warm water to be able to remove it out of my container. I then tied it to a post in my paddock and watched as they enjoyed!
You can also do something similar with hay string and horse goodies by slicing apples and carrots up before freezing them. I secured them to a hay string and tied up in the paddock. The horses loved working to get the cold apples and carrots off the string.
You could also use a mixture of molasses (or honey! Maybe even peanut butter, never tried it though!) and instant oats. (I use instant plain oatmeal.) I formed them into a silicone mold and froze until solid (overnight is the best result for me). I then gave them by hand to my horses. They seemed to enjoy them quite well. It's a nice sweet treat for them. You can also use a greased mini muffin tin to make them in, but make sure it's greased thoroughly, I'd suggest a baking nonstick spray. (It has flour in it to help cakes come out easier.)
This one isn't a cool summer treat but I thought I'd add it as a bonus. I Sliced carrots into one to two inch long pieces. I smothered them in either honey or peanut butter, and roll in oats, crushed peppermints, or cracker crumbs. My horses love these as a random, out of the ordinary treat! You could also roll them into molasses or any other sticky horse safe food substance.
Another non-summer one is cracker sandwiches! I took two Ritz crackers (or whatever other brand of crackers you use) and I then filled them with honey or peanut butter. (You can even use molasses for this or any other sticky filling that's safe for horses to eat.) You can even sprinkle oats or peppermint pieces on the inside. Squish the two crackers together and give them by hand. It's a nice, simple, and easy treat to give to your beloved equine friends. And they will enjoy the sweet simple treat!
Alright guys, I hope you enjoy this little tidbit of info! And I'm sure your horsey friends will enjoy them all the same if you decide to treat them with any of the above treats! And like I said, these have all been tested by real horses. I have two beloved equine friends that love these treats. (Their favorites are the rolled carrots! ) Thanks for reading my first entry! Hope you guys enjoyed and I hope that I helped you get some nice treat ideas for your beloved horse friends!