Consider these points before having a golden retriever
Reviews for a pet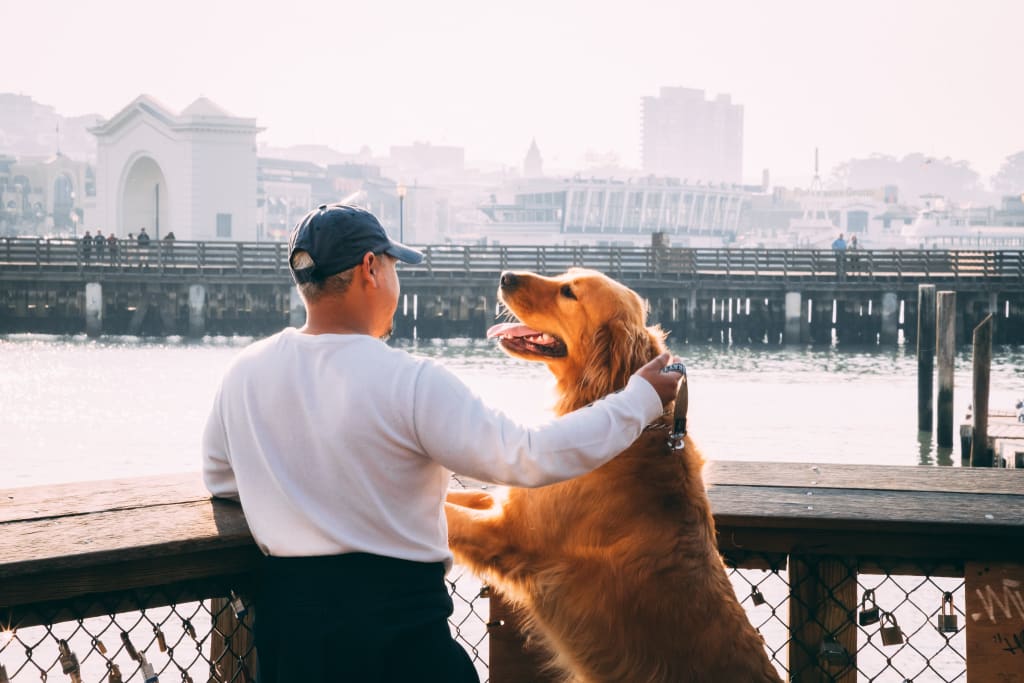 Photo by Pontus Wellgraf on Unsplash
According to the data by AKC staff, it is found that golden retrievers are the third most popular dog breed from the year 2014 to 2018.
I think they are the most common choice for people who want to keep a pet as their companion.
The great therapy dogs, Golden retrievers are of three different shades golden, blonde and yellow. This is my personal favourite dog breed as they look super cute! They often become a part of films and TV shows sometimes because of their cuteness and sometimes because of being obedient towards their masters.
However, they look cute and are friendly but let's check out some points before having them as a pet…
•They are intelligent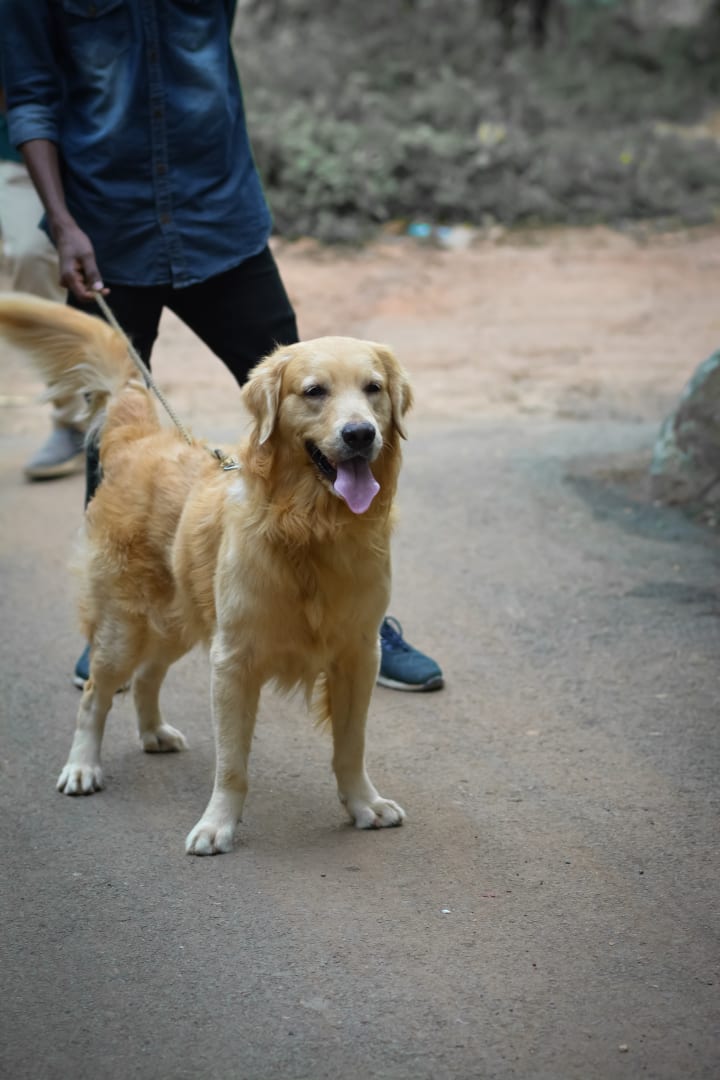 Golden retrievers are considered to be calm, lovely, loyal and intelligent dog breeds. In fact, they are the 4th smartest dog breed in the world. They are easily trained by their owners. All these attributes make them popular as disability assistant dogs too.
•Compatibility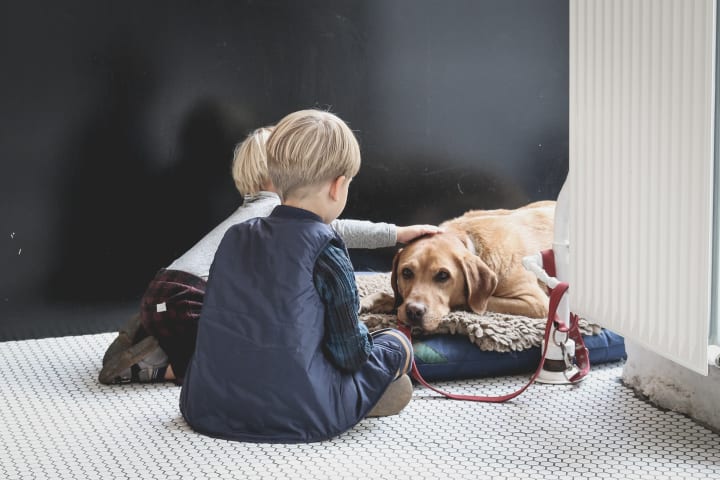 One of the reasons for being the most popular family dog in the U.S is that they are compatible with the other pets (dogs or cats) and kids as well in the house. As they are playful, they find them as their companions in their games.
Golden Retrievers are sporty and love kids' company in their daily exercises and sports as well.
•Poor watchdogs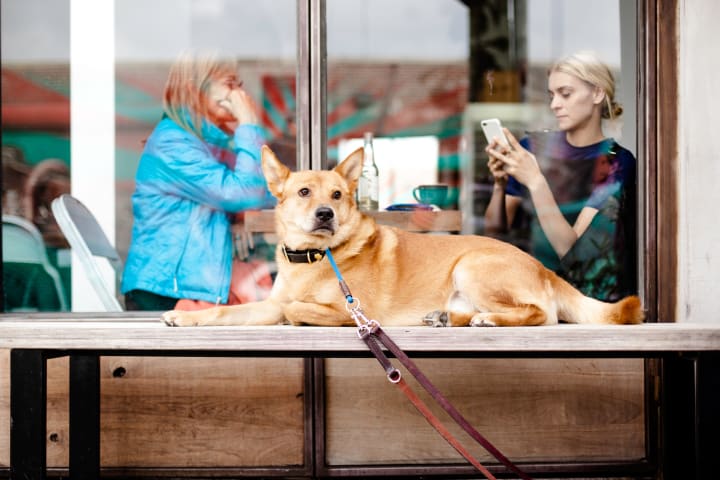 However, Golden Retrievers are kind, confident and friendly but their overpriced trusting and gentle behaviour makes them a poor watchdog breed. They lack guard instincts and it's found very often that they don't bark too much, which means they won't let you know about any stranger around your house. So, if you need a breed for the supervision of your house you should think twice.
•Retriever's love for water and sports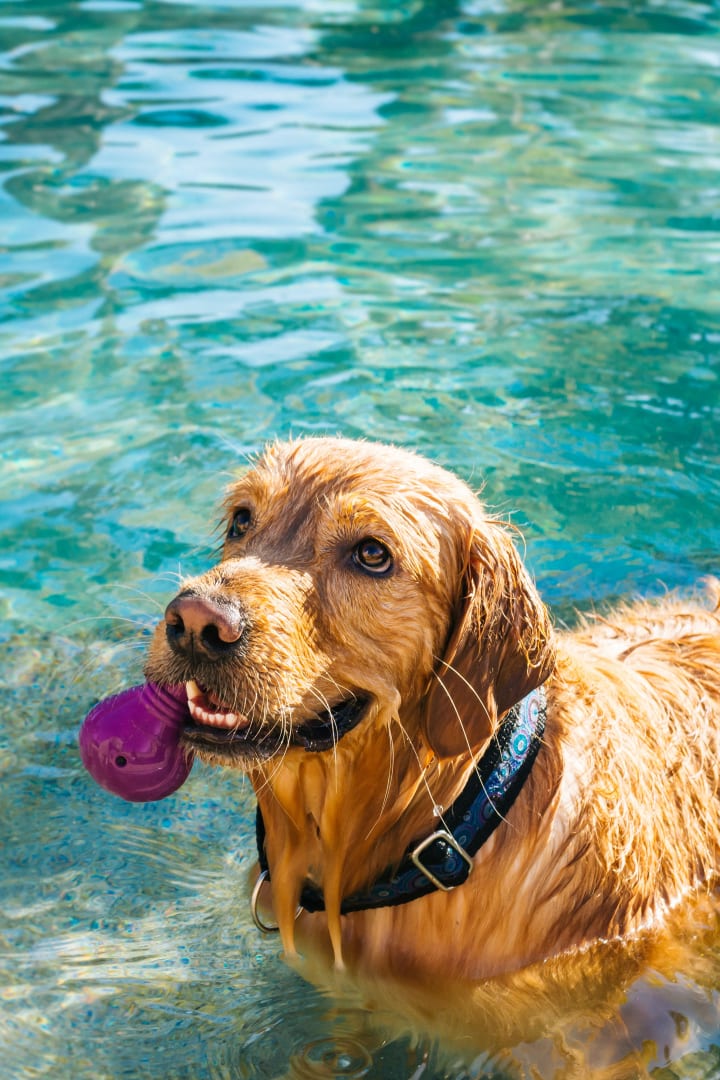 We all know the benefits of having a pet dog. Like, how do they help us to stay mentally and physically fit? 
Check out my article on the same topic to know more…
You will always find them ready for a game of water Frisbee! They naturally love water and like to play water games as well.
They are also considered natural athletes because of their muscular body, sports love and tolerance. Dock jumping, field trials, flyball and agility rings are some of their favourite games.
Being highly active and sporty they require at least an hour for exercise or any physical training in a day. Masters are advised not to leave them alone as the pet may get depressed for being alone for more than seven hours.
•Golden retrieves love to eat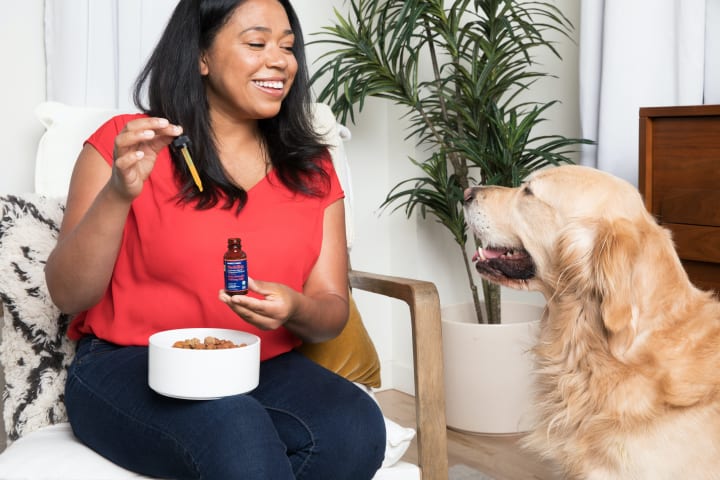 The breed loves to eat so it's the owner's responsibility to feed them properly during mealtimes. As they would behave inactively if fed less and overeating too can cause health issues.
Some health issues to which Golden Retrievers can be prone are Cancer, Heart diseases, Cataracts, Epilepsy and skin diseases and Hip and Elbow Dysplasia.
Owners are advised to take them for a walk or exercise daily and regular grooming is also required.
Conclusion
Golden Retrievers are one of the cutest dog breeds. There are three different types of the breed- American, Canadian and English. Their different attributes make them the most popular choice for pet owners. However, it's always the owner's responsibility to pamper their pets properly and fulfil their requirements as well.
So, if you want a sporty water lover and extremely active companion for your daily exercises, morning walks or keeping your secrets safe, I think Golden retrievers are perfect for you!