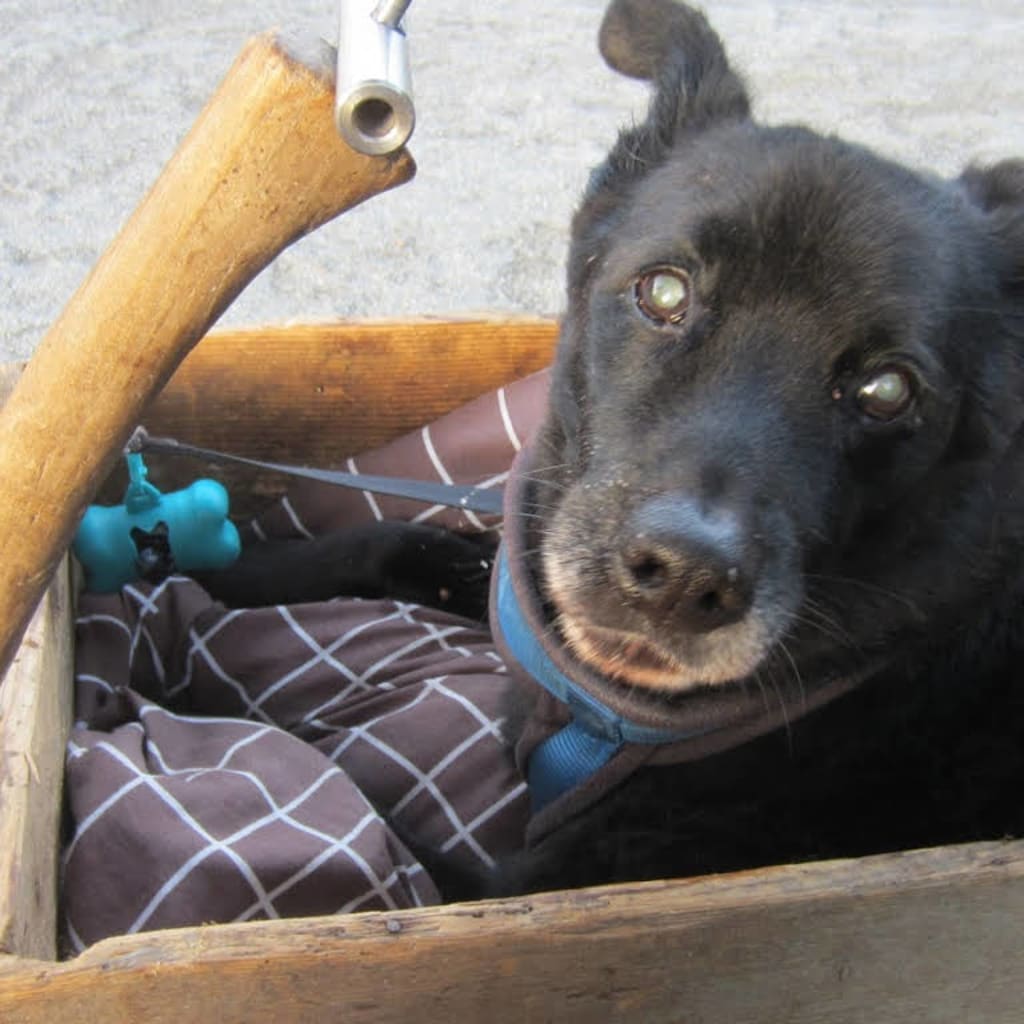 [email protected]# - Chapter 1
In July 1997, a stubborn 25-year old, young lady determined to stay in California, USA got off a plane from a little village in Southern Germany with 2 suit cases.
The first night she spent at the Holiday Inn in Santa Monica, near the Pier. Needless to say, it was an expensive hotel. The next morning she woke up, openend the curtains and it really hit her..."I AM in sunny, beautiful SOUTHERN CALIFORNIA", yeah. She felt happy and free like a bird in some strange way. But, more excited to start a new chapter in her life, after a heartbreaking ending of her first serious 7-year relationship to her boyfriend in Germany. She was determined to make it!
There were some cool, weird dressed people walking down the street and she saw a guy with dreadlocks using the pay phone right across the street from her hotel window on the second floor.
She wondered what am I going to do now? Today, tomorrow, the coming week?
She did not have a clue, plan, just enjoy life and California.
Well, soon was check out time, and the hotel was too expensive to stay for a week or even 1 more night. So, she decided to call up a taxi company to drive her to a motel in Fontana, which had affordable weekly motel prices as suggested by a her German friend, who was at that time living in another state.
The taxi driver picked her up and while he was driving her out to Fontana, was talking some really strange and weird things how it is not safe to travel or take a taxi as a single girl all alone. He even started to scare her a bit, so she was rather relieved to see the motel in Fontana and after paying the taxi driver to never have to see him again.
Her German friend suggested that she could stay cheaper and safer at an American girlfriend's apartment in Hollywood and share with her rent. Said, done. The American girl drove out to Fontana, picked her up and shared her apartment with her as roommates. Both were quite happy about it and it helped them both.
I was excited and happy, I almost could not believe it...I was living in Hollywood, California. The land of dreams, movies, celebrities, stars, musicians, wanna-be's and god-who-knows crazy, interesting people from all kind of different cultures and countries around the globe.
She had the chance to get married, so she did. It was a couple of states away from sunny California, more country smelling air and not quite so exciting than crazy Hollywood. So she was a married, young lady now. WOW! How did that happen so fast she wondered? She filed for divorce, then got remarried, lived 10 years in the USA, 3 years in Viriginia and 7 years in California.
...Fast forward over 20 years, a new year just got started, she was remarried to her sweet-heart and soulmate for 17 years at that point. Her American husband and her were already living for 11 years in Southern Germany, in the area she grew up in. They decided and knew it's time again for another life chapter and definitely for a change. He didn't fit in, actually she did not even quite fit in and their destiny + business called them back to California, USA where her husband was born and grew up in.
Oh no, it's never that simple...For new immigration filing paper purposes, she needed to find her divorce certificate from her 1st marriage and realized, questioning herself, did she ever even receive the divorce certificate. Or?
She started to get slightly freaked out thinking, yes, the divorce or so called dissolution of marriage, was for sure started and filed over 18 years ago, but was it finalized?
All these years she assumed it was dissolved and she was divorced long, long time ago. In fact she actually never thought about her first marriage and her divorce anymore, as she was so happily married to her 2nd husband, that time made her erase all these old memories.
She was in frequent contact with her current immigration lawyer and realized she better be divorced for good, as she was married to her 2nd husband for 17 years. So, all she could do was wait and see what the ordered court papers say and what her immigration lawyer will have to say.
Well, why freak, as either she was a divorced woman for a quite a long time and happily married to her 2nd husband for 17 years, or all these years she was not divorced. Would have to get the initiated divorce filing finalized after all these years and get married (or should we say re-married) to her 2nd husband all over again.
Even my immigration lawyer replied politely when he found out about this case and I believe it made him even chuckle, or so I felt.
Only documents and time will tell...or so they say...
~ to be continued ~
January 2nd, 2019
Why I'm writing this... :) - Chapter 2
~ Life is a journey, not a destination ~
I'm writing these chapters, to learn about myself, about my life chapters, give other people inspiration and motivation on their path of life's journey!
This is also dedicated to my lovely parents, who always knew their daughter is stubborn, but "special" at the same time and she has to walk her own path of life.
Her parents can be proud of her courage, risk taking and curiosity.
The husband's view is...
"My wife is the most stable one in the family, since they're all nuts, stuck in tradition, local bubble opinion and the one way thinking.
" Oh by the way, the word WAIT is no longer accepted in my husband's vocabulary!
The local hospital he considers the Schadenfreud-Haus due to their treatment of patients.
And according to nearby towns, "a world view to their front yard fence and not beyond, which I find to be very true."
So there you have it, life is short ~ dream it, live it, don't waste it! ~
The boxes - chapter 3
Well, what can I say?
The boxes are a necessary evil, but yet so helpful and almost your "buddy", as if they could speak, you would not stop laughing, crying, screaming, wondering and even being sentimental with a touch of saddness in some of them.
The boxes are kind of like a love-hate relationship, you need them, but at the same time they are a nuissance and a balast on your shoulder and for sure in your life. Especially when they accompany you for not just months, but decades. LOL
They are almost your "buddy" and at the same time like the amicable enemy.
I had boxes pretty much all my life, but they became even more after my first quarter century life chapter from about 25, so to speak before moving from Germany to California and from there even multiplying like small additions to a family.
I had tiny, little, medium and large sized boxes, even some with all kind of different shapes and of course round ones, were kind of special and different, just like the owner of them.
The boxes travelled with us in our cool customized, old bus across the USA from West to East and back to sunny, warm California, where they were just a bit more cuddily and warm. They lived in storages, a rented travel trailer in a mobile home park, in apartments and were finally even almost all of them shipped and got a searide across the BIG PAWN from Southern California back to Germany.
There most of them survived over another decade and were just patiently sitting and laying in the room of the house in the second floor. One maybe a bit smellier than some others, but still salvagable for the most part.
So, now they are just like their 2 owners excited to see what's in for them on their next journey and "life chapter". Can most of them survive or will they be dissolved as well?
Well, only time and owners will tell...So therefore, sorry I have to say the word, they must "WAIT" and see.
...to be continued...
Our 2 dogs - Chapter 4
We just bought our cool, old bus to travel and start the journey from West (California) to East (with the aim to Virginia). I was at that time 27 years, we had no children + thought kids can wait, if even, we had still so much more life to enjoy and to live. I had the desire to get a dog and travel companion + possibly as a watch dog for our trip. My husband was first a bit hesitant but agreed, so we went to the Long Beach animal shelter and I was determined to get us a German shepard. Needless to say, once we were there, we felt like taking almost all of them with us to save them. There was no German shepard in sight.
There he was, a beautiful, black labrador mix, seemed like a character from minute 1, just like a clown and pressed himself against the fenced gate door. But, why is he all alone in this one? He had put on such a show for us, he was such a character, great actor, pretty and just looked at us, "I'm so good and you won't regret it, when you pick me + looked at us I love you. Please take me". So, my husband said: "Let's take this one". I rather wanted to pick another one, but we finally decided on him.
Decision was made, we paid a small pet adoption fee and got documents etc.
So, out we walked with a new addition to our small family with our "fuzzy" boy. He was neutered, vaccinated and we were told approx. 9 months old at that time, black lab/dingo mix. He was so grateful and happy about the smell of freedom and that we decided to take on the responsibility of taking care of him + we were also satisfied of the feeling to have helped and saved a dog.
It did not take him too long to show us his young, playful, hyper side. It became quite obvious after we picked him up at the animal shelter and stopped at a Mexican food drive through restaurant to order something to eat. He was not only hungry, but started to bark so crazy that when he saw the Mexican young man at the vending window. He got so tense and barked so loud, it seemed like he almost wanted to get through the car window and wanting to eat him. We first thought, he was hungry, but realized quite fast that maybe his prior owner/s must have been hispanic. That area was known for dog fighting and mistreatment of animals. He probably was not having such a good time and fun before at the prior owner's home. We realized he was maybe a bit "damaged", but we could work with him and handle him, and so we did.
He was grateful, loyal, at times very alert, a bit dopy like his dad owner. But also very smart at times and learned to be very protective of his two-legged family masters. We were happy we picked him and that he was part of our life. We were blessed to have him until he turned approx. 16 years old.
Our second fuzzy dog, was not planned. On our way and travels from West to East, we stopped at Elvis's home town of Memphis, Tennessee and like most visitors had to visit Elvis's Graceland, of course. Was fun and nice to visit. Back in our bus at the state park where we camped. I was inside the bus, hearing my husband talking to somebody or something. He came in, asking if we have a can of dog food. There was a little puppy which was dumped or lost. My husband mentioned she came out from under the bus: "Looking at him and starting to bark, like feed me". So, of course, the good soul my lovely husband is, he came into the bus and asked to give him a can of dog food to feed a little dumped puppy dog.
He gave the large can of dog food to her, she was so starved and hungry, that she gobbled it up in no time and once finished, burped and looked at my husband..."thank you, I love you." The rest is history. This time I was hesitant, keeping another dog, but 2 dogs? Raising and keeping 2 dogs? First, I wanted to turn her in at a vet's office for somebody else to adopt, but my husband almost begged me to please keeping her. He even mentioned, when he first saw her, he was wondering is she a dog or a little piglet, or what is that? lol
Poor thing, had no hair, bad/weird skin rash, ticks all over, dirty ears and all around not looking very pretty and in poor condition. We went with her to a vet's office and were told that she was approx. 8 weeks old, got ticks removed. Back in the bus, I rubbed baby oil on her skin and she seemed to love it. It seemed to feel good for her skin rash and it was cooling on her skin. She healed up, gained weight, grew and her fuzzy hair as well. The fur behind her ears came in last. She had gotten so beautiful, thick foxy red hair. She became a very beautiful, unique looking fuzzy bear chow/corgi. The moment she was our new addition to our family in the bus, our black lab stopped chasing the tennis ball or play fetch, as she was the boss, or shall we say the princess from then on.
When we talked to somebody at the campground in the park, this lady mentioned to us, just give it a bit time, she will grow into a beautiful, fuzzy dog and she was right. She knew a lot about dogs. When she said this, we both looked at each other and said: "We sure hope so". We were almost in disbelieve about that at the time. The vet said she would grow into about 50 or 60 pound dog and he was right. As we learned, our female dog was a Chow/Corgi mix.
She had the fuzziness and at times the unpredictable personality of a Chow, but also the stubby cute, little legs and bubble butt of a Corgi. Her tongue though, was a real mix of purple from the Chow and pink from the Corgi. Yes, a purple-pink mixed tongue. Wow, that was one of the attention catcher she got the rest of her dog life. We were blessed to have her until she turned 15 years old.
We had them always with us, on our travels, going grocery shopping, taking them for a walk or mostly more for a run on the field, near cotton fields in Virignia and once back in California they loved to be with us at the doggie beach or most of the time to run in a doggie park, fetching the ball or just hanging out with mommy and daddy.
As a puppy, for a short time about a week or so, she tried to talk, maybe she tried to be more like us humans. She threw a bitch fit a lot, yemmering, bitching, fussing, it was hilarious. Video phones and cameras were not so common at that time, unfortunately.
Wish we would have filmed it. She had a lot to say!
When we sold our bus to move back to Calfornia, my husband bought a van and we travelled up North driving through New York City and Boston, before heading West. Our female dog stood up with both her front legs on the dashboard looking up to the skyscrapers, just in awe with the look on her face like "those are strange, huge long trees, what are they?" It was so funny and cute at the same time. She has never seen something like this before in her life.
They were pretty much low maintenance, happy to be with us, cheered us up when we felt down or sad, made us smile and laugh at times. They were part of our family and we even considered them our "fuzzy" kids. While having our dogs, we didn't have a big urge for having human "non-fuzzy" kids. We loved them and they loved us back - unconditionally.
Well, they even got to ride on the BIG bird - airplane with us to move from California to Germany. The black dog I believe didn't mind the airplane ride so much, but the female she did not look too happy, once we were able to pick her up through the Zurich, Switzerland airport. She gave us a look "Why did you do that? That was a long time and not too comfortable." They remained to have a good life here in the back yard of our new residence in Germany and daddy walked them almost every day around the block.
Oh and yes, not to forget the occasional baths or should I say showers they got. The male didn't mind it much, but the female always stood wet in the shower, looking so skinny with this wet fur, not moving at all. She stood there like a stone statue who waits to be finished.
I guess, that's a dog's life! Now they have a nice, beautiful resting place in the back yard and are still with us in some sense. We miss them, they'll be never forgotten! They were part of our life's journey and just left the life train a bit sooner than us.
Oh, and I almost forgot our black lab could swim, he was a real swimmer. Before, the female dog came along, we were stuck in Arizona, our black lab was at no surprise being a pup always curious. Well, one day his curiosity bit him back, literally he was smelling on a jumping cactus ball being curious what it was and it hooked into his nose, then his ear as he ran around yelping. That was painful and daddy had to remove the cactus with pliers and some cactus needles holding onto his nose. He learned a lesson and from then on remembered the cactus smell. When we moved back from Virginia to California driving through Arizona, he must have recognized the smell of cactus and desert. All of the sudden he started whining and barking. We realized and remembered the cactus smell and got scared. We calmed him down, telling him he will be fine.
~ Adopt-a-pet ~
humanity
About the author
Hi all, Thanks for "stopping by" and taking the time to read my story. I'm Anja, grew up in a small village in Southern Germany. Raised by great, loving parents. Enjoy the "train of life". ~ Life is a journey, not a destination ~
Reader insights
Be the first to share your insights about this piece.
Add your insights