Chasing The Dream: Tail Wags Boutique
Passion and perseverance will prevail.
Tail Wags Boutique has been a reality for only three years, but a dream of owner Amanda Powell's for much longer. Over 11 years ago she decided to branch off into a career that would incorporate her love of dogs while also providing a living for her family. Jumping feet first into the world of dog grooming, she learned a great deal in a short period of time.
"The truth is that dog owners, for the most part, really struggle to keep up with the maintenance that goes into having a dog. Their skin and coat condition, having their nails trimmed often, anal gland expressing, ear cleaning and hair removal, all while having an eye for any new and possibly concerning health issues, is a lot to take care of while also navigating your regular life priorities," Powell states.
Powell went on to become a certified groomer, and found herself developing wonderful relationships with her clients. As a result of her growing clientele, boosted solely by word of mouth from her initial customers, she decided to take a big step and pursue her lifelong dream of owning a business. While on maternity leave with her daughter she decided to shift from being a grooming employee to a boutique owner. She spent the next two years renting space in other businesses to care for her clients' pets. During this time she worked to have her home property rezoned to allow for her business to one day reside there. Wanting to have low overhead, she and her husband then worked slowly through the years with friends and colleagues to convert their garage into a dog grooming boutique without accumulating large amounts of debt in doing so. Powell's hope was to make her business as sustainable as possible.
In 2019, Tail Wags Boutique opened for business in the house that Powell shares with her husband and two children. Having done so with very little cost, the family was hopeful that the in-house move would be a great success. And it was, due to the existing relationships that Powell had prioritized since the beginning of her career.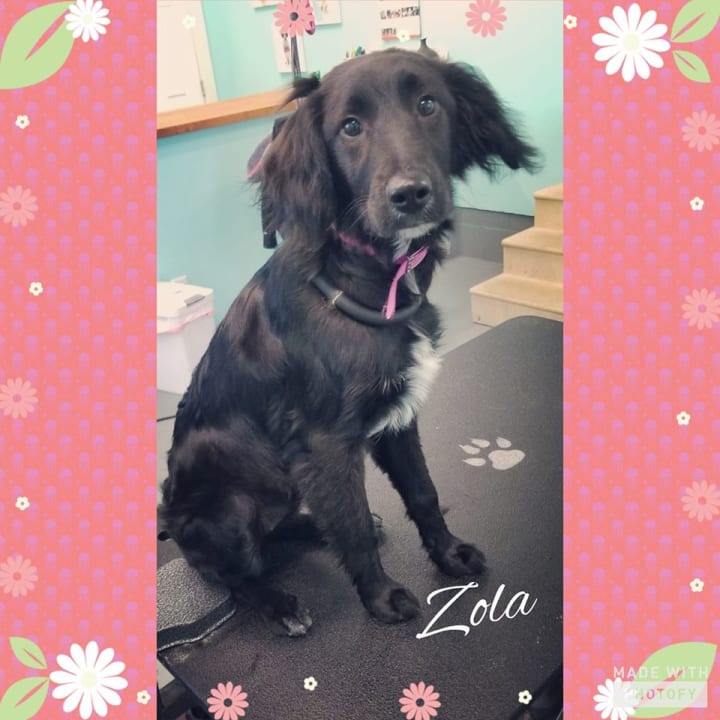 Unfortunately, that success came to a screeching halt with the Covid-19 pandemic that hit in 2020. As a business owner who had worked so hard to be sustainable, she was now confronted with something that nobody had seen coming.
"The impact of Covid-19 has been the obvious financial burden. But also a burden on the dog owners needing to be able to wait, and myself not being able to get them in timely. It's going to be very overwhelming and take some time to get back to normal when I open. At this moment, I have about seven weeks of appointments wanting to get in NOW. And with the new safety policies I have had to implement, I will have to take in fewer dogs per day. Therefore, I will still suffer from financial difficulty and the potential loss of clients due to the longer wait times," Powell commiserates.
Although many view dog grooming as purely aesthetic, it extends much further than that. Without grooming, one of Powell's little clients - a young Schnauzer - would have died. "About six years ago I was grooming a little Schnauzer and while I was working on her stomach area, something felt off. Her stomach was very hard and it felt like there were marbles inside. When pressure was applied to the area, she started urinating blood. I notified the owner and she was able to get her into the vet that same day. The dog ended up having emergency surgery and the vet said that she would have died if she hadn't gotten in when she did," Powell reflects.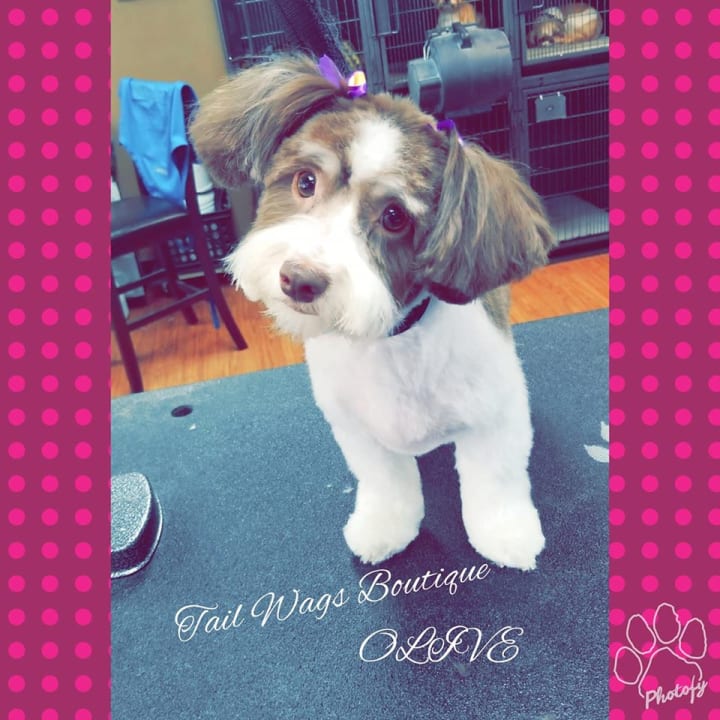 It's evident in the way that she talks about her clients, that they are not just the result of her business choice, but that they are actually a part of her heart. As she sits at home with her family during the stay at home order, she is grateful for her own personal health and that of her family members, but worried about her furry friends. Knowing that she can't be there to provide and care for them as she has, and the circumstances being out of her control puts an extra weight on her shoulders and heart.
Having taken so many steps to start her business off in an economically sound way, Powell is no stranger to patience and perseverance. However, the new layer of safety protocols that will now have to be implemented puts a new strain of anxiety on the small business owner. After almost two months of going back and forth with unemployment and local banks, she was able to get some financial relief to cover her time closed. But when she is allowed to work again, her previous income amount will decrease due to the inability to house as many dogs as she once did.
Even with all of this going on, one thing is for sure. When Powell can re-open the doors to Tail Wags Boutique, each and every dog will be greeted with a heartfelt smile and genuine excitement from an owner who is living her dream career that she wholeheartedly loves.
Please visit @TailWagsBoutique on Facebook for wonderful grooming tips, adorable photos, business hours of operation and a list of services.