Charlie, My Best Friend
A Story of a Girl & Her Dog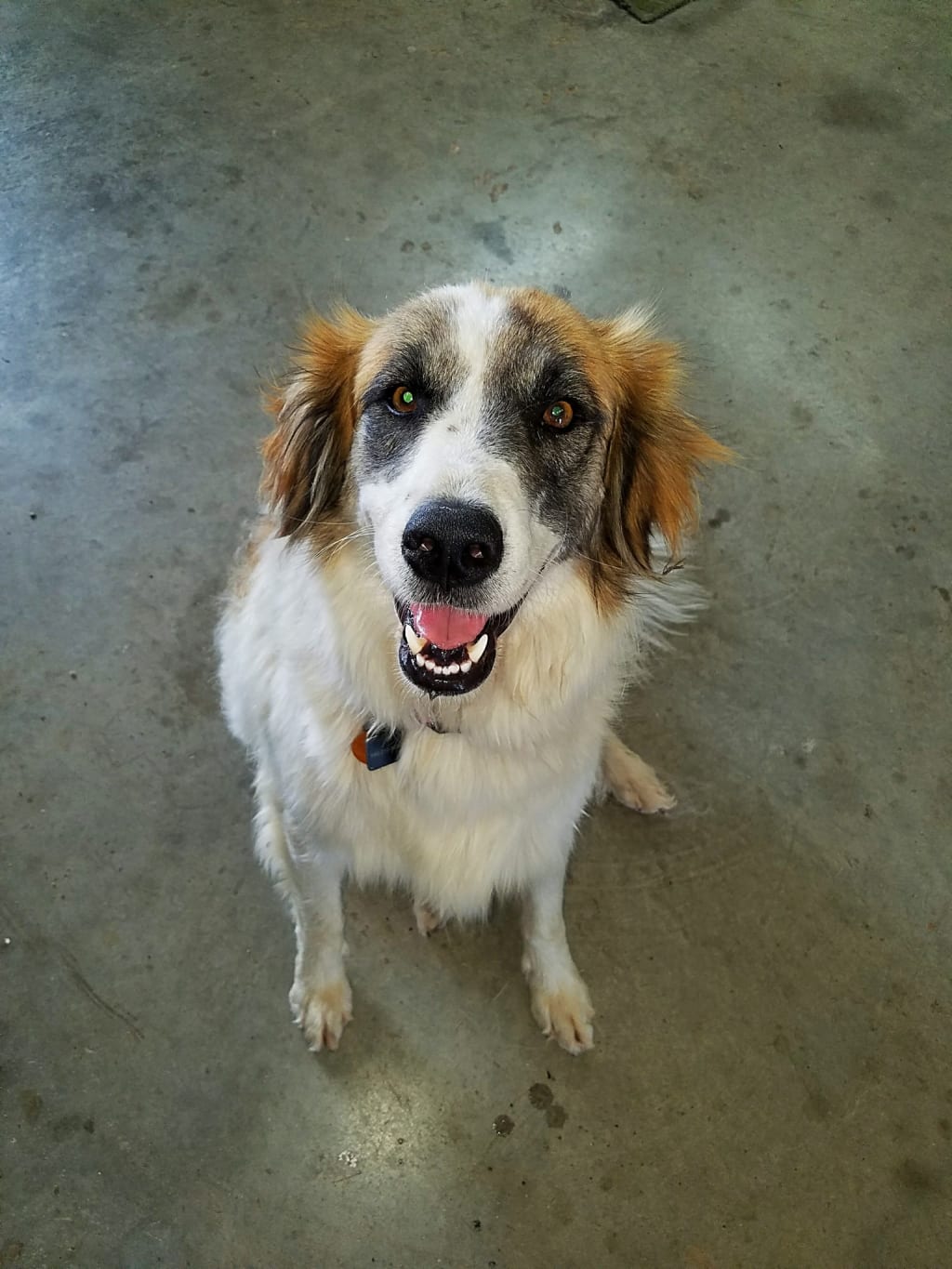 Charlie, My Best Friend
The rain was pouring, the roads were slick. My mom could hardly see as she was driving me to school. I noticed something glowing faintly in her headlights on the side of the road. I thought to myself, is it a cat? A dog? A raccoon? I couldn't tell but I was extremely curious and courageous to find out. My mom pulled over and I jumped out of the car. A little puppy with her long fur covered in mud was sitting in the tall grass shivering being pelted on my heavy rain.
Of course I could not just leave her there, but what was there to do? I scooped the puppy up in an old towel that I had found in the back of my mom's car and set her in my lap. There was no way I was going to go to school leaving her, so my mom turned around and let me miss school that day. I dried the puppy off and warmed her up. I gave her lots of food and water because she was skin and bones and looked a little beaten up. We put up posters everywhere and no one ever claimed her. After two weeks without finding an owner, I decided to keep her and named her Charlie after my favorite singer, Charlie Robinson.
Charlie began to put on weight and I would give her flea baths everyday to get rid of her bugs. I was not sure what kind of dog she was nor her age. When I brought her to the vet, they informed me she was a Great Pyrenees and Saint Bernard mix. They tracked back her birthday using her teeth and a blood sample. It turns out, her birthday is the same day as mine!
She was shy and hesitant to let me touch her in the beginning, but eventually warmed up as I would work with her. I began to walk her every day and get her used to human contact and other animals. She struggled with listening, so we really had to practice with her. I would call her name to stop and she would continue to do whatever she was doing. Eventually, she learned her name and began to sit and stay as asked.
Charlie started going with me everywhere and would run up every time I came out. After a while, she easily became my best friend. I would go for my runs at sunset and Charlie would stay right by my side to better my safety as she watched out for anything suspicious. At times, a car would honk or something to startle us and Charlie would stand in front of me and bark at the unknown subject making sure that her owner was protected.
Now, five years later, I have her certified as my emotional support animal to help me with my anxiety along with my insecurities. She has came a long way from the first time I picked her up and held her. Charlie has changed my life in such a positive manner including helping me overcome my apprehension and tendency to overthink. She tends to calm me within seconds of her licking my face and I just start to smile uncontrollably.
I believe I could say Charlie is my hero because starting from a terrible situation to where she is now, she has saved me emotionally and physically. I now have grown to adjust to my surroundings and difficult situations without having a breakdown. Anytime I tend to overdo myself and begin to stress out, it is almost as if Charlie can read my mind. She will sit in my lap and smile at me to make sure I am okay. Anytime I am upset, Charlie seems to frown and keep to herself as if she is too. I don't know what I would do without Charlie, my best friend.