Cai, did you really buy a Husky for $50? Yes, yes I did.
An experience I will never forget.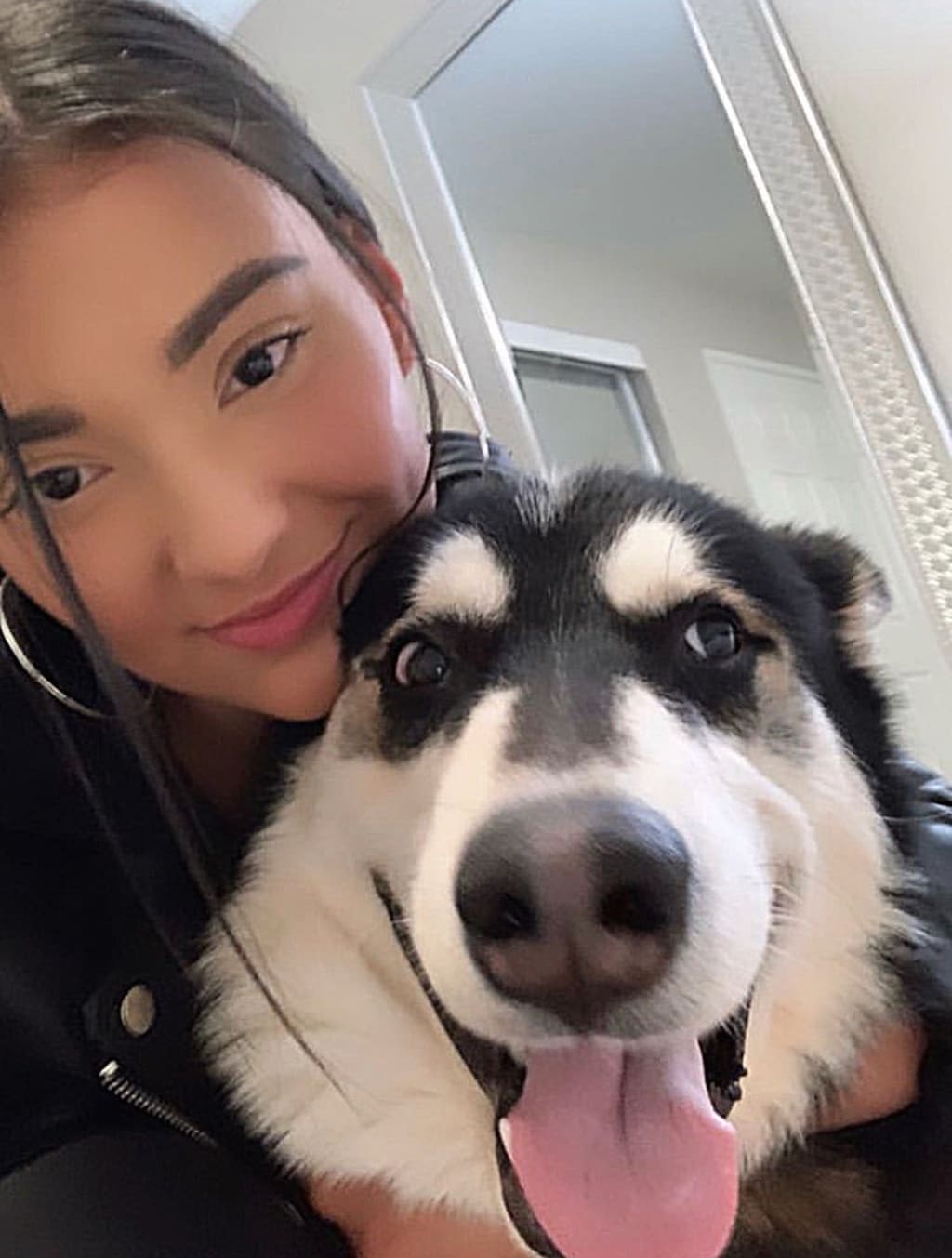 Bando and I
I guess i'll start from the beginning. On snapchat I saw a mutual friend post a picture of a sweet furry critter. To be more specific, a 3 month old baby Husky. On the picture it said "In need of a new home! My owner is moving away and needs a loving new family. Can discuss price if you are interested!". Who knows if I was feeling extra sensitive that day, or if my puppy urges were at an all time high - nonetheless I swiped up and asked "how much?". To give a brief description of where I was at in life, I was working a 9-5 full time job where pets were welcomed at all times. In my mind I thought well this would be amazing to have a best friend for life whom I can spend all day with and take to work. In my heart I felt ready to take on this big responsibility (or so I thought) and decided now was the right time to finally get a puppy. I was also living in an apartment with a roommate who gladly volunteered to pick the puppy up with me. My roomie was on board, I was finally getting a puppy, everything seemed right in the world! After getting supplies and preparing to welcome my new baby, the "owner" said okay how about $50 for the Husky and you pick him up tonight.
That was the first red flag. I had been in communication with the "owner" and she seemed very eager the entire time to get rid of the pup. I always seem to find the good in situations (which has also gotten me into trouble being slightly ignorant to red flags) so I figured she was just in a rush due to moving. I agreed to pick up the Husky that night after work. Keep in mind, the picture of the Husky was a 3 month old tiny puppy who had a bright red collar and beautiful silky fur. This is when the story gets good.
As we pull up to the address it takes us to a tiny apartment complex. I sent a text saying we have arrived and got told to wait by the entrance. It is starting to get dark, making it hard to see which side she is coming from. At this point my heart was racing and I could not wait to meet my furry baby! I thought of all the things we would accomplish, maybe potty training first then sit/laydown second? The possibilities were endless. A few minutes go by before I see two people emerge from the shadows with an enormous dog. I think to myself, this can't be? The dog was nearly the size of them, they are probably on a night walk and will pass right by us. This was not the case.
They come up to me with a full grown husky, a belt as a collar, and look quite skittish. They hand me the nearly chewed off leash and ask for the money without saying another word. I am so caught off at this point distracted by the huge Husky crying while the belt being slightly too tight on its neck. My heart sank and quite frankly I was scared. They walked away almost instantly barely saying goodbye and I knew I was in for a long night.
The car ride home wasn't terrible, I seemed to calm Bando down. I ended up naming him Bando almost instantly, he seemed to like it as well. When I got home the first thing I did was take him to my room and evaluate him. He was definitely not a puppy and way too skinny. He had scabs on his skin and tangled fur. I decided to reach out to the owner and ask some questions only to find out I had been blocked. Looking at this poor dog I couldn't imagine what he had been through, but I knew he was in good hands now.
For the next couple days I tried my hardest to love him as much as I could. I gave him a well deserved bath, meal, hair trim, and nail cut. He was starting to look quite healthy, but was a little too big for my tiny room. He had some anger issues and loved to bite which we were trying to workout as well. With that being said, he was not free to roam around my apartment as he pleased due to my roommate having a cat. I stayed up all night with him and even requested a day off from work to try and train him. Basically, I was way in over my head with Bando. What he really needed was a family who owned land and didn't work every day. I knew I was offering him a better home than before, but definitely not the best.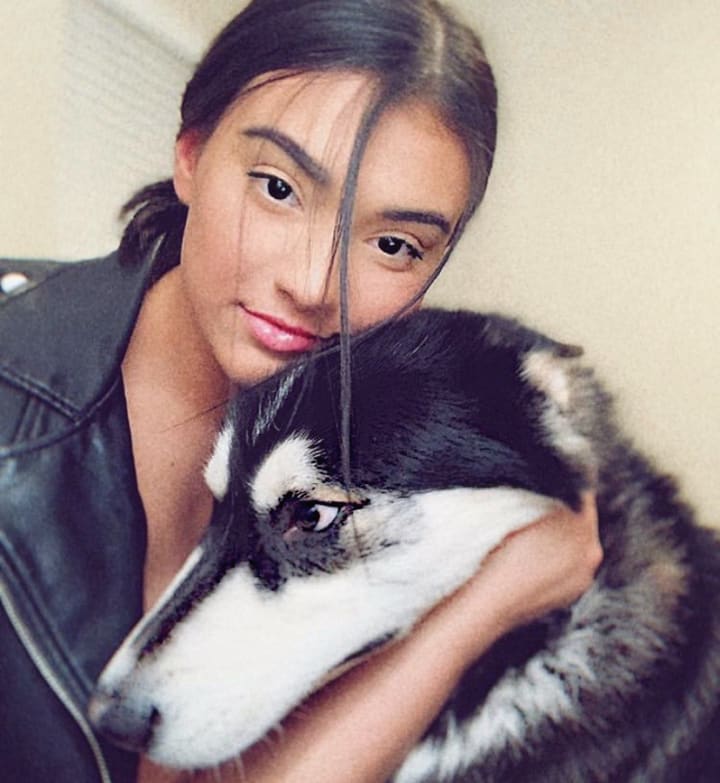 I contacted a few humane societies but decided to go a different route before adding him to their waitlist. I posted a few pictures of him online to see if any families were interested in taking him in. I got a lot of offers! I had a few interviews over the phone with families, but one specific one caught my eye. They had 3 acres of land, some farm animals, but most importantly all the time in the world to love Bando. After the interview I decided this was the family. We discussed his previous home and they knew Bando was due for some extra love. They picked him up on a brisk Saturday morning. The new owners had a facebook and said anytime I wanted an update on Bando to message them.
To this day I get to see how extremely happy he is with his new family. The awesome thing is, they kept his name Bando. Looking back I wish I could have offered him more. In the end I was just extremely happy to get him out of whatever terrible situation he was previously in.