Buddies for Life
An Out-Of-This-World Connection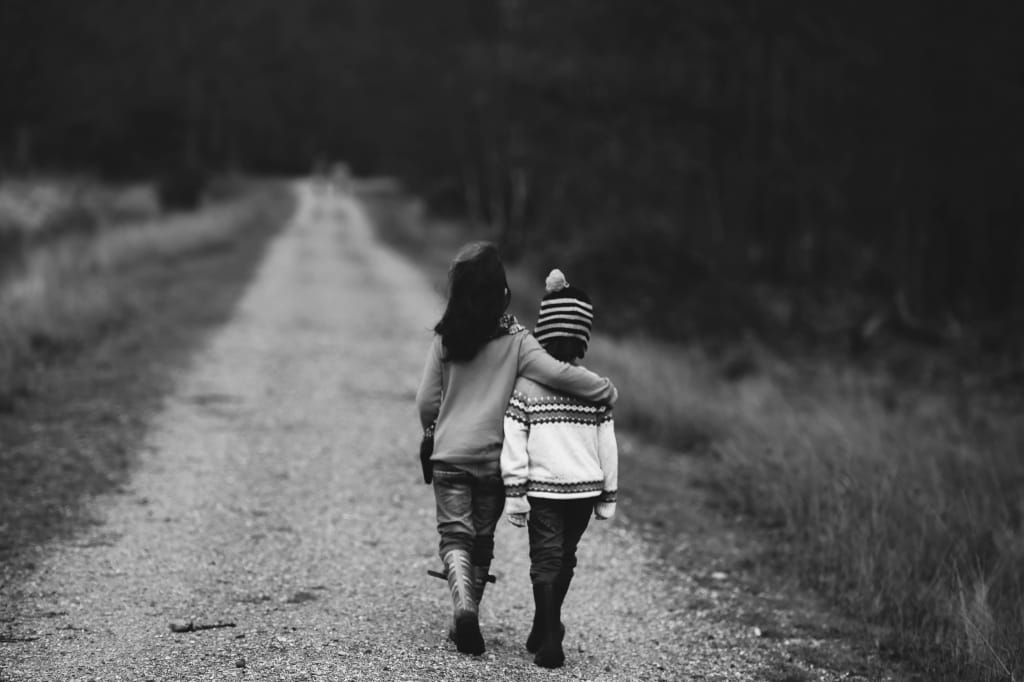 I would have never imagined that his breath would give me chills. We had been living under the same roof for almost six years. After a chain of mysterious coincidences, he ended up here, in my tiny little flat, furnished with the generosity of my friends, relatives, neighbours and even my driving teacher. Just entering the flat, you were trapped in a bizarre combination of colours, materials and styles. Mixing curtains and lamps from IKEA with my granny's furniture would certainly be a nightmare to anyone remotely interested in design. But he didn't really care. It didn't seem to disturb his inner peace at all. Or at least, that's what I had always thought.
In fact, I had always admired his ability to always be so present and so calm. As if nothing could bother him, he was simply being and enjoying the moment as it was. Maybe he was able to do something I had always wished for: clearing the mind. Dragging all your thoughts into the recycling bin and enjoying the stillness for a while. A life in harmony. Decluttering from your hectic and overactive mind. I never dared to ask him, but I was dying out of curiosity to find out what was exactly going on in his mind. After all, this was only one amongst all the secrets that sometimes made me feel so far away from him.
Every now and then, he would stare at me with that intriguing gaze I never knew how to decode. Other times, I thought I might have seen him smirk. But probably it was only in my mind. I didn't know for sure if he actually got me, but at least he was always there with me. At my dinners with friends, in the sleepless nights writing reports until 4 am, and in the gloomy afternoons binge watching Dexter episodes. Did we actually connect? I wanted to think that we did, despite the distance that would always keep us—somehow—apart. We spoke different languages, that was for sure. But I guess our differences were bringing us together for some strange—and why not, cosmic—reason. Some days I caught him giving me that look you would only give to your partner in crime. And honestly, that was something else.
Whenever I told people about him and our unusual connection the answer was always the same: "You're crazy. When was the last time you went out?" Well, there were only three possible options out there: that people were too close-minded and hence, they couldn't understand me, that he was an alien with hypnotic powers, or that I would have, once and for all, become insane. I tried not to overthink it too much. After all, what mattered to me was that he made me happy and that I genuinely believed that our relationship was special.
When I arrived at my flat that night after an up-beat lindy hop class, I couldn't understand why such a familiar sound managed to get me goosebumps. It was a heavy and deep breath that kept accelerating and then abruptly stopped. I hadn't moved not even an inch: I still had my jacket and boots on and the keys were in my right hand. The next three minutes were filled with a dense silence that confirmed what I had suspected. I didn't even need to turn the light on to know that my cat had just died. And there I remained, paralysed at the hall, a few minutes more, wishing more than ever to be able not to think about anything and clear my mind.
cat

Mireia Prats
I am a Catalan soul living in Edinburgh. Passionate about languages and music. I love swimming in the shower and singing in the street (rain is optional, but it helps!). I have a concerning obsession with Highland cows and ginger.
See all posts by Mireia Prats →