Brynn: Being Part Pit Bull/She's Not Dangerous
Dogs, love, family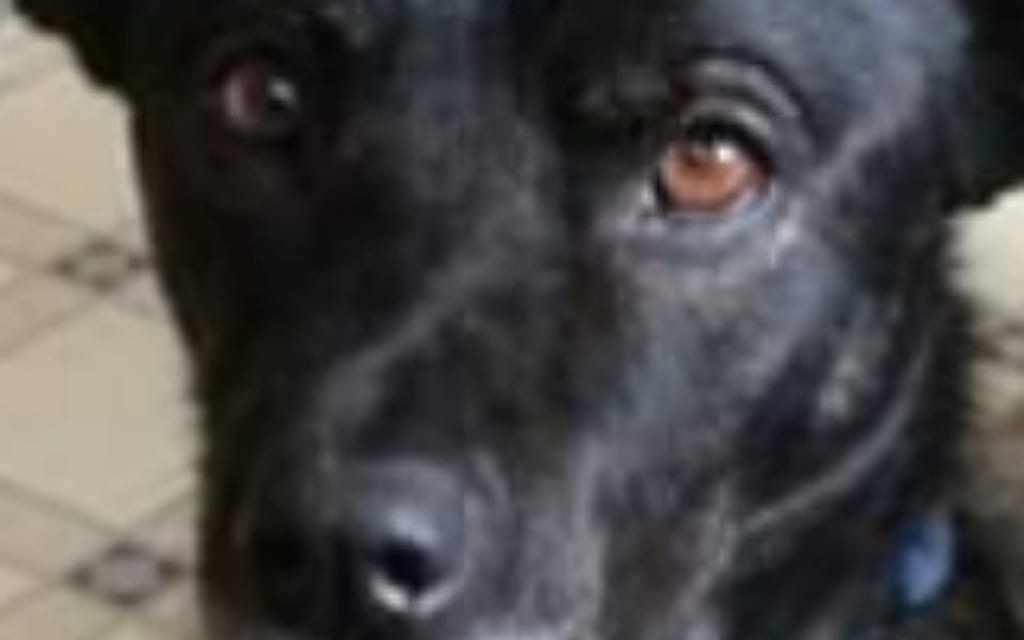 Ah dogs, almost everyone loves them, don't they? Well, some breeds are misunderstood simply because of their behavior, but most of us never take the time to really think about why they act that way. Is it something we've done? Is it an issue of their own?
Pit bulls are most of the time seen as scary dogs, and there are dogs out there who are scary without a doubt. But did you ever take the time to think about how they got that way? A dog is never born rough and tough right?
The dog I'm going to talk to you about today is Brynn, a "part" pit bull dog, and here's her story. She was adopted by my brother from an organization called "It's a Dogs Life." She was just a puppy then, and she had to be driven all the way to a different city, just so he could train and raise her.
I remember meeting her for the first time. She was pretty small, and like some puppies; they may nibble at you, and that's what Brynn did; but more because she didn't have any other way to tell me she didn't like being held.
My family would come visit my brother Dan from time to time, and sometimes, he'd come and see us, and he'd bring Brynn with him. Each time we saw her, she would be a little bigger, and she was always so gentle.
Years went on, and my brother went off to finish college for two years. My auntie and uncle whom which he stayed with; weren't ready to have another dog in the house, so he left Brynn with us, and we loved having her around.
Compared to the family dog, Rusty, Brynn was more of a good listener. She would always be the first to get to the kitchen, and would stay seated by her food bowl, whereas Rusty wasn't always able to sit and stay by his food bowl until my father came back with their dinner.
I think some of Rusty's habits rubbed off onto her, because occasionally she would growl at those who walked by the house. But most of the time when she growled; well, that's honestly what makes her a complicated pup.
The reason being, is because it was almost her way of talking to us. Sometimes it meant she wanted to play, sometimes it meant she didn't like something, and so, we weren't always sure what exactly she was trying to tell us; but of course, my brother being the owner, he probably knows a thing or two.
But you see, despite being a growler, she's never been aggressive towards any of us. She was with me and my family for the two years my brother was away, and we never experienced anything aggression related. we love her dearly, and miss her terribly when she's gone. I think she was more quick at learning things then Rusty was, and it's likely because she's much younger. In fact, I accidentally taught her when it was time to go to bed by saying; "Bed time!" My brother informed me she knew those words already, but I don't think she ever responded to them like she does when I say them. In many ways, she's the kind of dog my family never had, even though she is very much a part of our family, despite belonging to my brother. She knows a lot more then Rusty does, and she responds to different things better then him; but I think it's more because she was adopted and trained as a puppy, not a younger adult dog. My point here is, even though she has a pit bull face, and possibly the same build as one, she's not a scary or dangerous dog. She loves people, she's amazing in more ways than one, and we wouldn't trade her for the world.If a dog dog bites, or does something worse then that, we need to remember, each dog has a past, and not every owner is a good one. If you have a dog that is aggressive, and isn't very kind to other dogs, there's always a reason why. And dogs that are completely pit bull, or part pit bull, like Brynn is, they always get judged and misunderstood because of the behavior they may have at times. But we have to remember and understand that each dog isn't born aggressive, they aren't born with the feeling of not liking other kinds of dogs, and they are never born with the urge to bite or scratch every human they see. The breed is never at fault. We as people aren't the greatest of creatures, and some of us aren't good to animals that need a forever home. I honestly hope this fear of pit bulls will go away, even if it's a gradual process. If any of you met Brynn, you'd love her, and she'd love you. Despite being a part pit bull, I'm sure you'd think she's an amazing dog, just like my family does.