Big Cats in Britain – New Trail Cam Photo Evidence and Dead Body of Puma Killed on UK Road
TV Monster Hunters team up with Star of Tiger King in effort to solve UK Big Cat Puzzle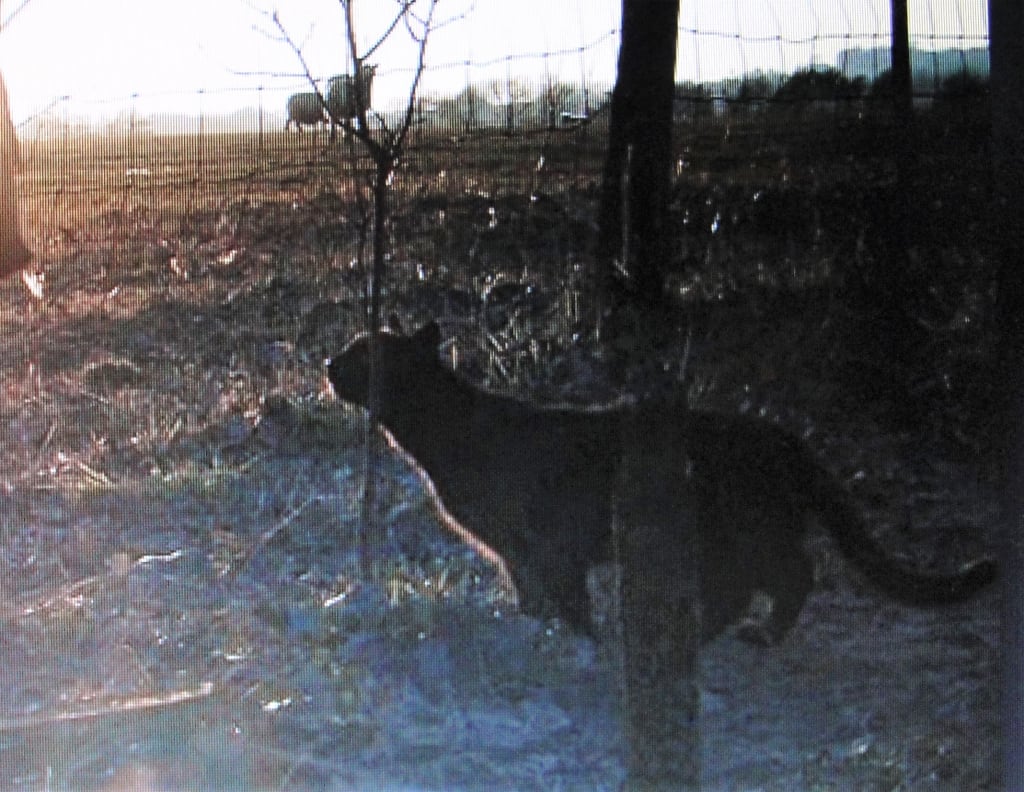 Big cat caught on trail camera in Kent (picture courtesy of Jon McGowan)
A remarkable trail cam photo has surfaced which some experts believe could show one of the mystery big cats of Britain. The controversial photo, taken at an undisclosed location in Kent in south-east England a number of years ago, has never been released in the mainstream press until now.
The experts are split, but many believe this photo shows something quite different to your typical pet moggy.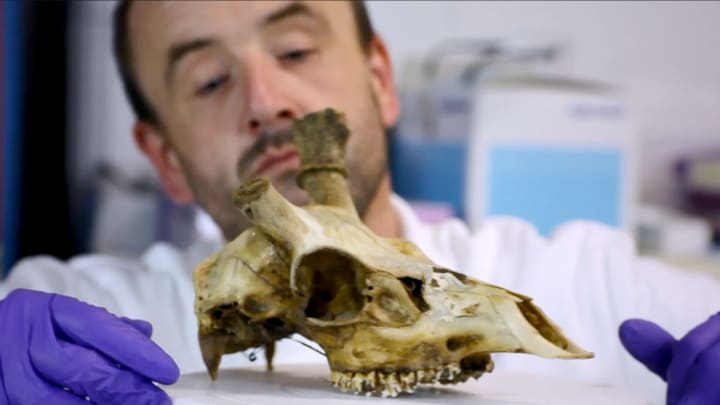 Commenting on the newly released trail camera photo, Prof. Andrew Hemmings of the Royal Agricultural University in Cirencester said:
"The developed neck musculature and curvature of the tail both suggest something other than Felis Catus.
"Scaling is difficult but this does not appear to be of adult leopard size. It is however entirely plausible that populations of leopard-sized felids could have become smaller over multiple generations, maybe in response to natural genetic selection imposed by a prey-base of smaller animals such as rabbits. It would make good evolutionary sense to adapt to a plentiful, low risk species such as the rabbit."
A hypothesis often posed relating to big cats in Britain is that the unregulated exotic pet trade of the last days of the Empire had delivered both leopards from Africa and Asia, and pumas or cougars from the Americas to our shores, eventually with individuals of both species being released into our countryside. Some researchers today speculate that the big cats of Britain could be hybrid animals derived from both species, known as 'pumapards'.
Pumapards have been bred in captivity and are known to exhibit dwarfism.
Sarah Hartwell, owner of website 'MessyBeast' and expert in all things feline said:
"The puma and leopard hybrids were smaller than either parent, but most seemed to have died as juveniles so we don't know their final size."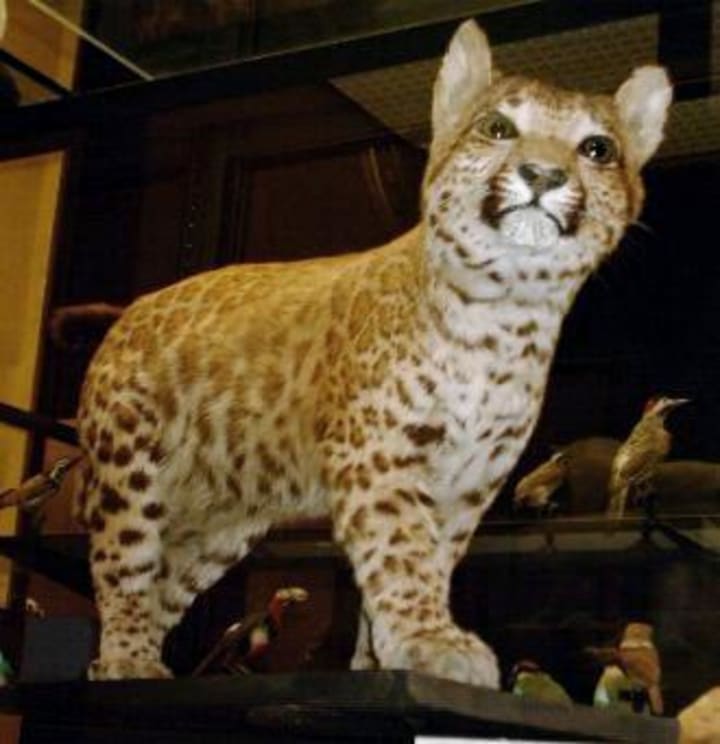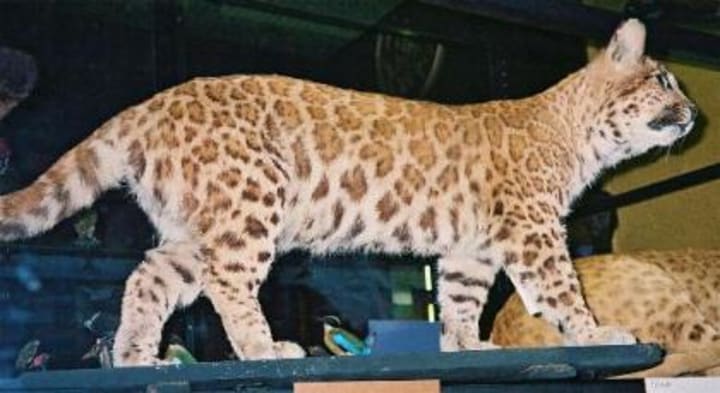 Famous monster hunter and star of Animal Planet's hit TV series 'Finding Bigfoot', James "Bobo" Fay agrees with Prof. Hemmings:
"I've seen four mountain lions in the past month; I see them all the time in California.
"It possesses characteristics associated with the North American cougar. It's definitely not a bobcat.
"The tail looks cougar-like to me and it seems more muscular than a domestic cat, but my overall impression is that I'm looking at a large domestic dominant hybrid."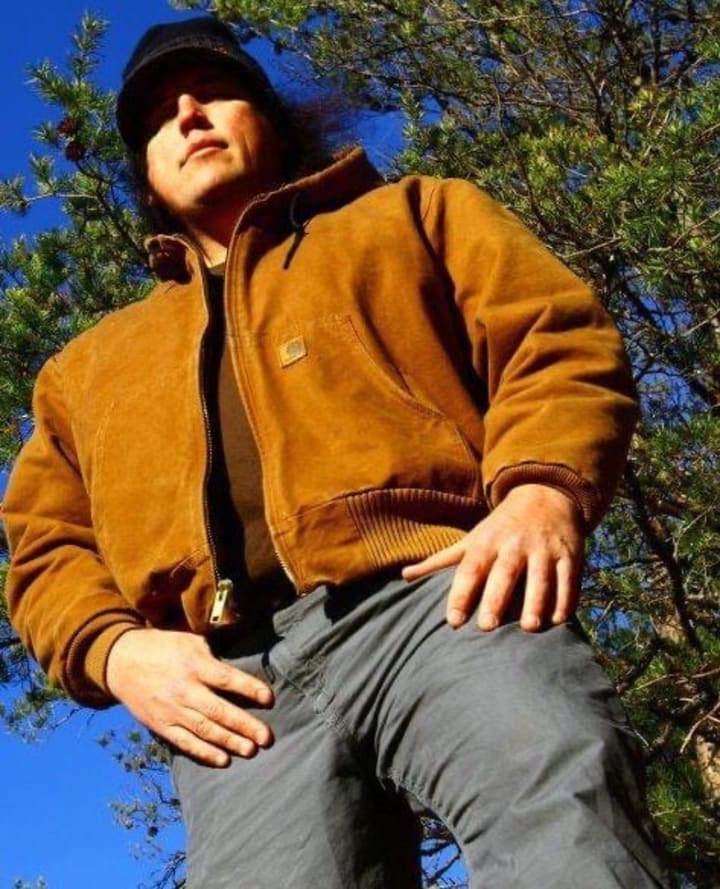 So could this be a photo of a wild British pumapard? – Kelci "Saff" Saffery, former employee of Joe Exotic and star of Netflix's record-breaking smash-hit documentary series 'Tiger King: Murder, Mayhem & Madness' is not so sure:
"I see a domestic short hair, but it's a stocky cat for sure. I would love to be wrong."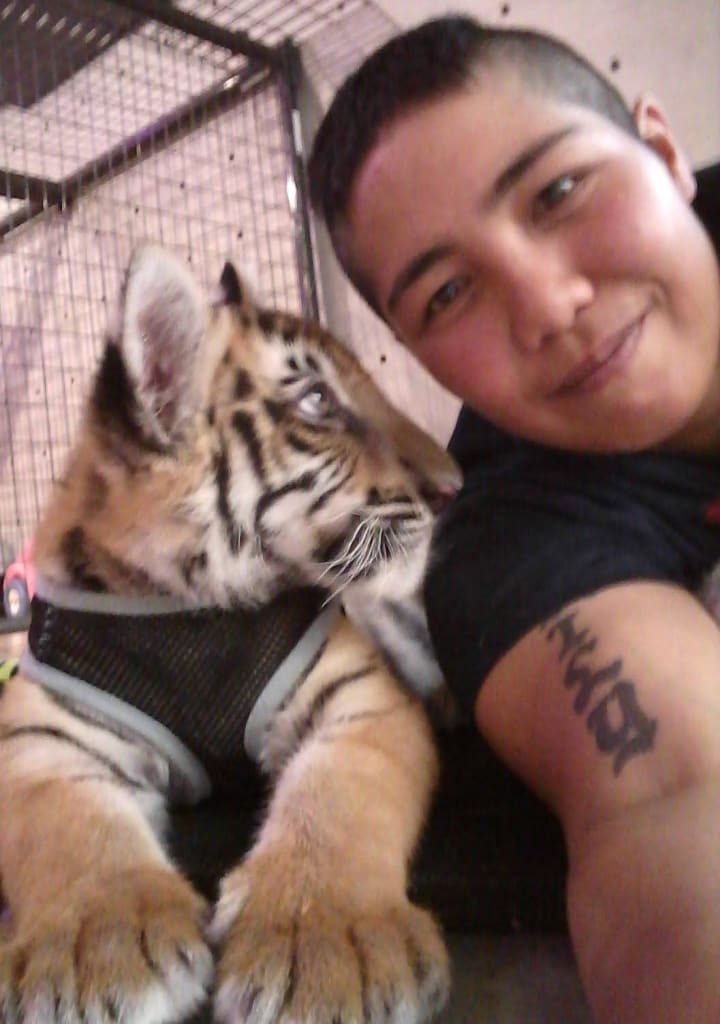 Sarah Hartwell agrees:
"The ear shape is the big giveaway.
"Big cats all have rounded ears. Domestics (and their relatives in the Lybica family) have triangular ears - wide at the base and narrowing at the tip."
Visit Sarah's website at: http://messybeast.com/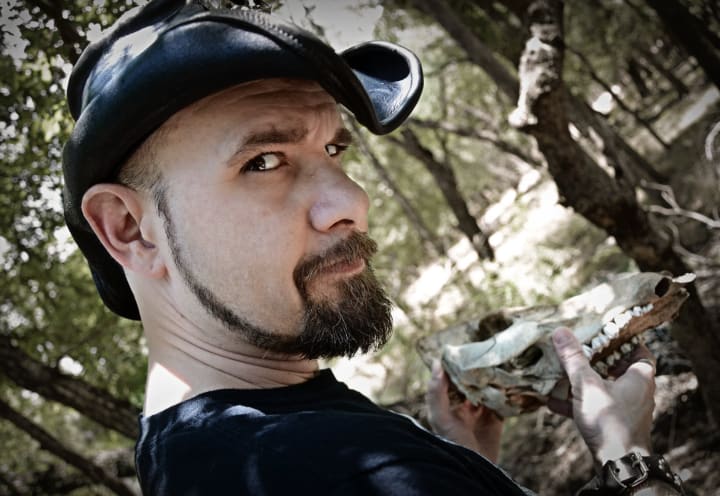 Ken Gerhard, author, cryptozoologist and TV presenter, is currently filming the second season of History Channel show 'The Proof is Out There', which examines and analyses extraordinary photo and video evidence of anomalous phenomena said:
"There's little doubt that it is simply a large, domestic cat."
Seemingly there is no clear consensus here, but a few enthusiasts and experts acknowledge that there are a number of unusual qualities to the animal in the trail cam photo from Kent.
Big cat researcher Kevin Steele runs the 'Real Big Cats in Kent' group on Facebook. Kevin said:
"There have been numerous sightings of big cats in Kent now over several decades.
"I know the location where the photo was taken and sightings are reported from that area quite often."
This comes after reports that a puma (otherwise known as a mountain lion or cougar) had been killed in a collision with a motor vehicle in Winchester, Hampshire earlier this month on Sunday 6th June. Several eye-witnesses reported the incident and the news quickly reached a nationwide network of undercover big cat researchers, who immediately sent local members to investigate, but upon their arrival at the scene, the body was already gone.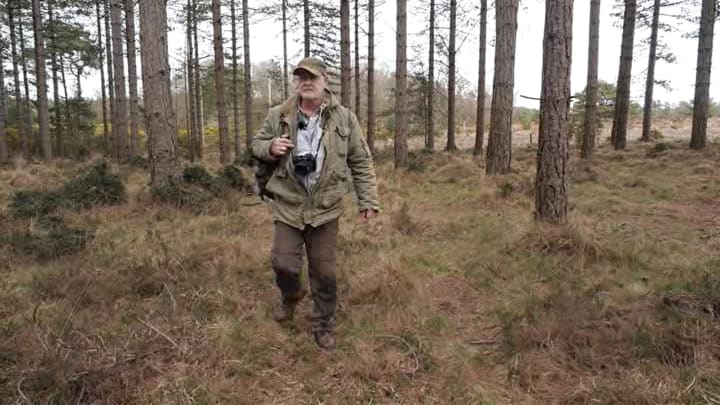 Wildlife expert, naturalist, taxidermist and star of upcoming award-winning independent documentary film 'Britain's Big Cat Mystery', Jon McGowan is not surprised. He has been investigating reports of British big cats for decades and believes there is a conspiracy to suppress the truth about the phenomenon:
"Big cats are killed on British roads more commonly than you might think.
"The authorities send anonymous teams in unmarked vehicles to recover the dead bodies before the press or witnesses can record the evidence.
"I have a similar story myself."
Jon once saw a dead cat on a roadside which he estimates could have been up to 9ft long including its tail. Other onlookers and witnesses thought the animal was "a dead lion".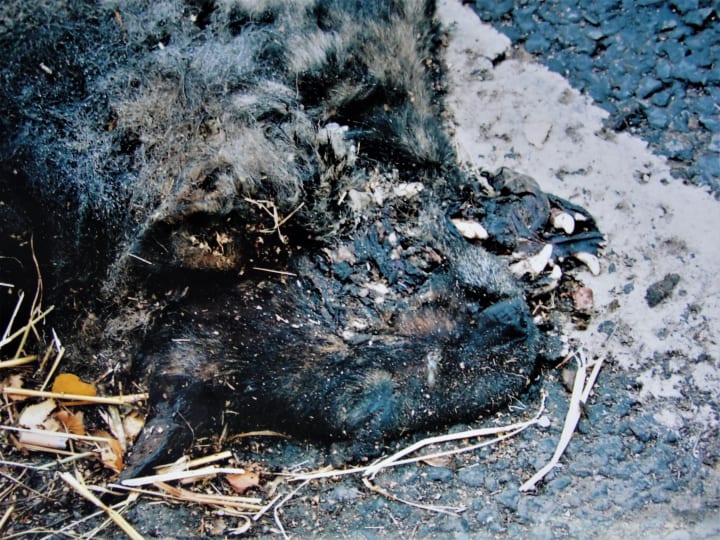 He was late for an important meeting, and so was only able to take one photograph of it before leaving the area near to a busy military base. He planned to come back later that evening to recover the body, but it had mysteriously disappeared by the time he returned.
To find out more about Jon's big cat research and other wildlife pursuits you can visit his website at: http://thenaturalstuff.co.uk/
According to big cat researcher Frank Tunbridge from Gloucestershire, Jon's theory is true; Frank said:
"I know that a guy hit a big cat on the Monmouth Road, heading out of the Forest of Dean. He first thought it was a golden Labrador, and phoned the police to report it, but the Forestry Commission had rangers in the area who went to check it out. Not long afterwards, the rangers phoned their office to say "it's no golden Labrador that's been hit, it's a lynx!"
Frank added:
"The rangers were told to keep their mouths shut and were instructed to bury the body in the forest.
"Gamekeepers have been known to do the same."
Back on Friday 18th May 2012, The Mirror reported on the discovery of a dead animal in Cullen, Morayshire, which was thought to have been a big cat. The article had accompanying photographs of a body with dark fur and large teeth, and stated that the remains would be sent to Bob Wallace from the now disbanded 'Big Cats in Britain' group for analysis, promising a follow-up piece in the paper the next week, which never appeared – so years later, I made contact with Bob to find out what exactly happened for myself. Bob said:
"I am unable to shed any light as to where the remains of the animal ended up, but can assure you, they never came to myself or the group. We were unable to view the remains, or the area in which it was found."
So it seems this was yet another case of a vanishing body of a weird dead animal, which was found somewhere it should not have been, with a trail of awkward silence left in its wake.
Other recent similar cases include; an alleged melanistic jungle cat hit by a car in the Avon Valley in 2015 (photographed); a report covered by Lincolnshire Live on Tuesday 21st November 2017 of the body of a black leopard found on the A1, which several eye-witnesses stated had been put in the back of a truck and removed by highways workers; and a report by the Oxford Mail from Monday 9th March 2020 of the dead body of a puma-sized big cat on the central reservation of the A34 near Kidlington, which also was mysteriously removed.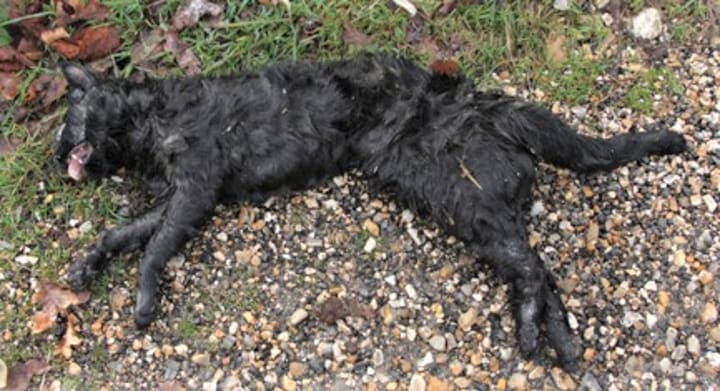 Perhaps the most famous case of this type, once likened as the 'Roswell incident of the British big cat phenomenon', is that of a black leopard found on the A169 Pickering to Whitby road on Wednesday 9th June 2004. Reports from the time state that numerous witnesses saw a group of anonymous personnel load the body into an unmarked vehicle and take it into nearby military base, RAF Fylingdales. An investigator at the time even spoke with a guard on the gate of the base that acknowledged the incident and admitted seeing the leopard's body come in. At the time the Ministry of Defence (MOD) denied the claims had any credibility and in more recent Freedom of Information requests the MOD have stated they have no records of the incident or any bodies of big cats at the base.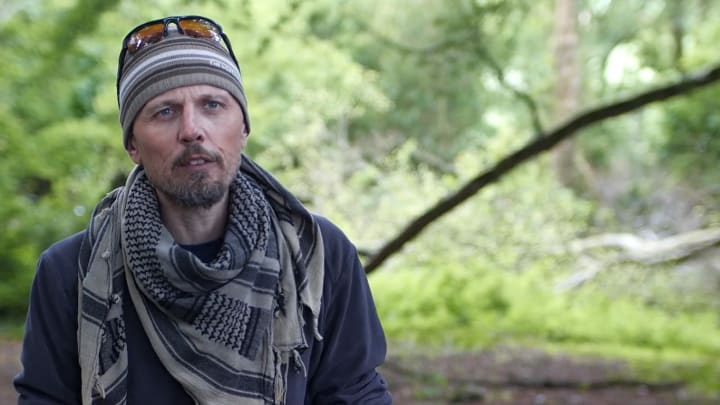 Commenting on the photo of an alleged jungle cat killed on a road in the Avon Valley in 2015, Jay Opie, search and rescue expert, conservationist and star of upcoming independent documentary 'Britain's Big Cat Mystery' said:
"It's big, there are oak and chestnut leaves on the deck, but I think it is just a big domestic.
"It looks like it's back has been broken in the lumbar region, if not actually run over and crushed, which has extended its length and changed the angle of the hips, both of which could make it appear bigger than it is."
The new documentary 'Britain's Big Cat Mystery' by Dragonfly Films Video Production, which features Prof. Andrew Hemmings, Jon McGowan, Kelci "Saff" Saffery, Frank Tunbridge and Jay Opie, is currently in the hands of a distributor. Until firm news of any television première date is known, the best chance of seeing this film will be when it is screened as part of the 'Fortean Film Festival' which is coming to the Sherborne Cinema in Gloucester to host 'Big Cat Night' on Friday 27th August this year.
Written by Tim Whittard
About the Creator
Tim Whittard is a mental health nurse specialising in psychiatric intensive care. Additional interests include; parapsychology and zoology/cryptozoology. He has written and published several essays and also a bestselling book.
Reader insights
Be the first to share your insights about this piece.
Add your insights