Best Natural Dog Treats for a Healthy Dog
Newsflash: Organic food isn't just for humans! These natural dog treats will keep Fido happy and healthy.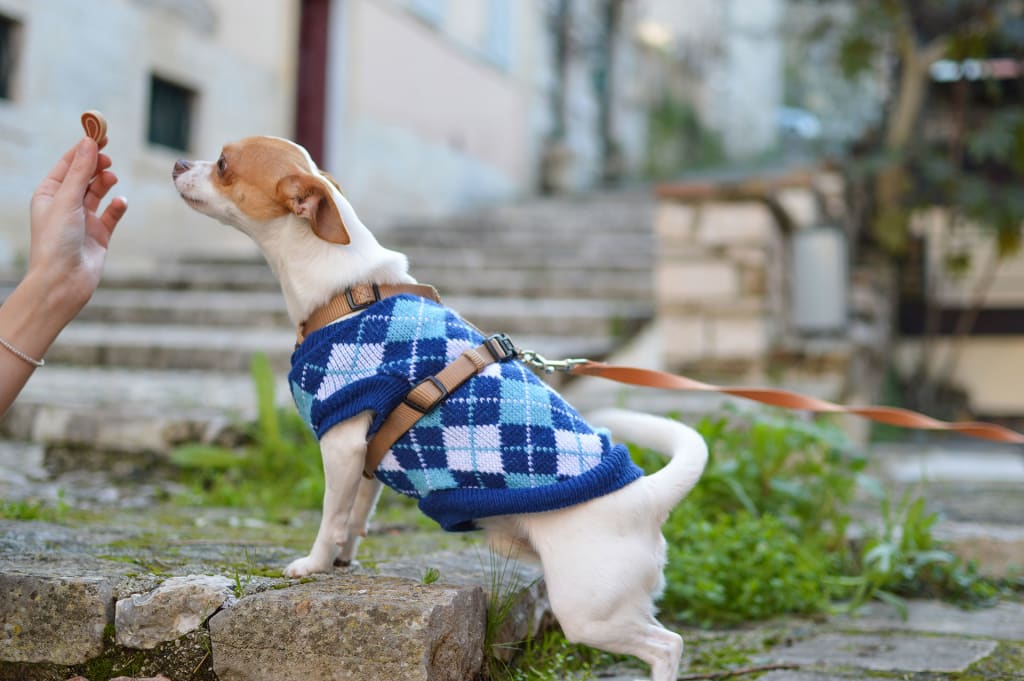 Photo by Pete Bellis
Most people today will be able to acknowledge how bad a lot of food additives are for a person's health. This is because studies have shown that many of the ingredients being jammed into junk food tend to cause cancer, increase the risk of diabetes, and otherwise harm you.
Believe it or not, the issue gets even worse for pet food. Since there aren't many restrictions on what people can put in dog treats or cat food, a lot of vile stuff gets jammed into mainstream brands of pet food. There have even been cases in which animals have died as a result of tainted food!
That's why so many pet owners are looking into natural dog treats and natural diets for pets. After all, dogs are man's best friend. It only makes sense to treat them well.
Wondering which are the best treats out there for your furry friend? We took a look at the top natural treats to find out...
Best Bully Sticks is a company that specializes in natural dog treats that are healthy for dogs in every way. The tendon strips they offer are made from grass-fed beef, are additive-free, and have zero hormones or fillers.
These treats are great for teethers, and also are fully digestible. Needless to say, they've gained a strong following for having great dog treats with a natural, healthy promise.
If you're looking for natural dog treats that also have health benefits for your pooch, look no further than Plato Dog Treats. This particular bag of treats is designed for joint and heart health, and happens to be made in a delicious duck flavor that dogs adore.
Like all other natural dog treats, Plato's Natural Duck is made with no additives, no preservatives, and no animal by-products. The best part about this? Each bag comes with a satisfaction guarantee, so if Fido doesn't approve, you have nothing to lose.
With many natural dog food products, you can actively identify the items in the treats you're giving your pet. That's refreshing, especially if you've been stuck with mainstream brands. However, there's often room for improvement, right?
The Honest Kitchen is one of the only makers of natural dog treats to go the extra mile. These are some of the only dog treats to be FDA-approved as human grade. Each treat is made of three ingredients—all of which are natural.
Zuke's makes the kind of natural dog treats that somehow seem perfectly at home in the most wholesome Kodak moments you could have with your dog—and that might be because they are as wholesome as they come.
Their lamb-flavored dog treats are made with real lamb, blueberries, and savory herbs. You know what they don't contain? Mystery meats, additives, chemicals, or any other bad gunk shoved in regular jerky. These are ideal for training small dogs, and rewarding good behavior.
CANIDAE's goal is to make natural dog treats that mimic what dogs would want to eat in the wild. Their dog treats feature delicious exotic meats and fruits that are perfect for Fido's palate—plus, no preservatives, additives, or other bad stuff.
Purity is the name of the game here. CANIDAE doesn't even include grains in their dog treats because it is likely to have bad effects on your dog's digestion. (That's your daily weird dog fact, by the way.)
Their soft baked treats have a super-chewy texture, which dogs adore and will keep them coming back for more. Top quality dog chews don't get better than this.
Smokehouse is all about creating natural dog treats that have that delicious, slow-roasted flavor dogs love with a chewy texture dogs adore. That's why their Duck and Sweet Potato Dog Treats are so popular, and why pets can't get enough of them.
They make a point of keeping things natural and identifiable—a feat which most other dog food companies don't even attempt. These treats have three simple ingredients: duck, sweet potato, and salt.
You might enjoy getting lit, but that's now what we're talking about here. LIT stands for "Limited Ingredient Treats," and is Natural Balance's unique line of natural dog treats, designed to be as healthy as possible for your favorite pup.
These crunchy treats have no preservatives, no additives, no grains, and no phony junk. To ensure quality, each batch of goodies undergoes nine quality tests before they're sent out. If you care about your dog, you'll get LIT.
Few mainstream makers of dog food treats have as solid of a rep as Blue Buffalo. They are, in fact, one of the only natural dog food companies to be found in the mainstream—and also make some of the best natural dog treats for owners on a budget.
Their Wilderness Trail treat line, in particular, is worth noting. These treats eschew modern "peanut butter" kinds of flavor, in favor of a more natural palate that dogs evolved to enjoy.
Wellness is one of the most hippie-approved pet food companies out there, and we're honestly just saying that because of their awesome logo. But, jokes aside, this is one company who is extremely serious about delivering great, healthy natural dog food and treats to pets around the world.
These dog treats are soft blends of two different types of meat, and come with a quality guarantee. No additives, no grains, and no other bad stuff is ever allowed. Better still, they're all made in the USA.
Perhaps the only other company aside from The Honest Kitchen to go so far as to make FDA-approved human grade dog treats is Spot Farms. These guys take natural dog treats to the next level by combining healthy fruits with the meats dogs adore—all into chewy treats everyone can enjoy.
These particular treats are grain-free and designed to be easy for small dogs to enjoy. So, even if you have a teacup Chihuahua or a tiny Boston Terrier, you'll still be able to let them chow down on these goodies.
About the Creator
Socialite and dating guru Mackenzie Kennedy knows all about the inner workings of people and society as a whole. It's not only her lifestyle - it's her passion. She lives in Hoboken with her pet dogs, Cassie and Callie.
Reader insights
Be the first to share your insights about this piece.
Add your insights