Best Medium Dog Breeds
Love large dogs, but can't handle having a morning drag? The best medium dog breeds as suggested by the AKC might be a better option for newer owners.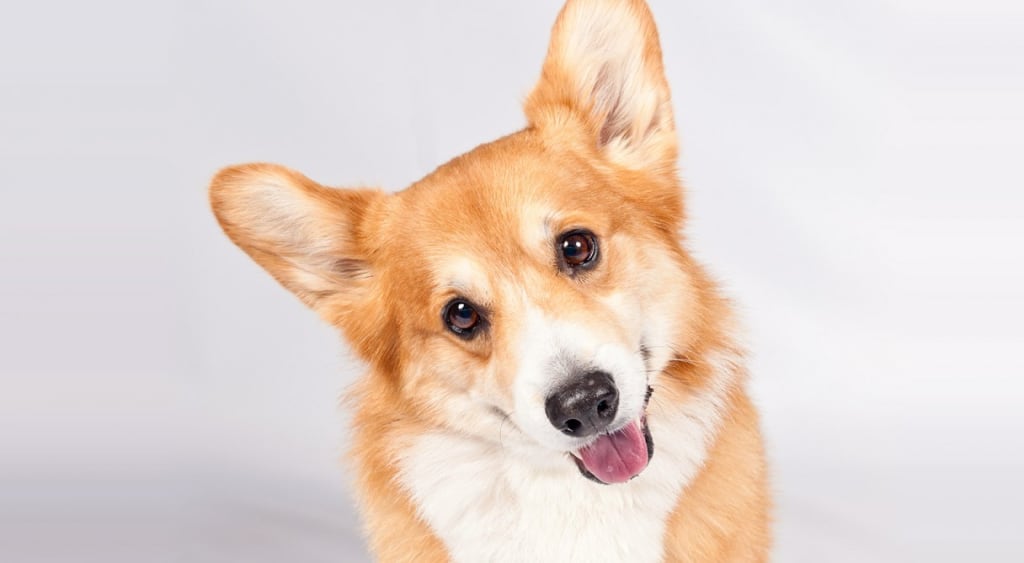 Certain dogs are great pets, but only if you have years of experience training dogs and raising them. Most of those dogs are large dogs — and for many new dog owners, that can be heartbreaking. After all, there is something awesome about having a large, sturdy canine companion to join you on adventures.
Large dogs are often strong enough to drag their owners around fairly easily and can be intimidating to train. If you want to have the fun of a large dog with the trainability of a small dog, the best medium dog breeds as cited by the AKC might be your best option.
Brittany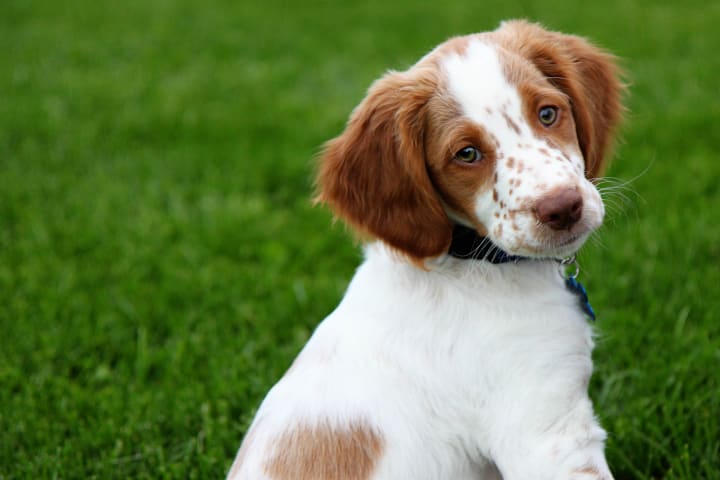 No, not the mean girl who used to sit in front of you in junior high — the dog. Brittanys are known for being incredibly upbeat, friendly dogs that work well with kids and have an overall active demeanor. Major fans of exercise, fetch, and playtime, Brittany dogs require a lot of space and offer a lot of love in return.
All things considered, they are one of the best medium dog breeds for families who live out in the country.
British Bulldog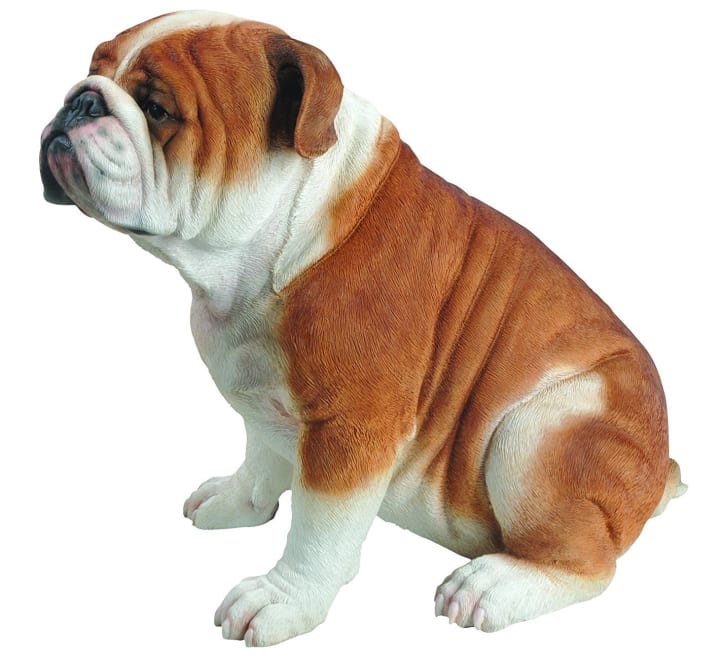 Bulldogs are one of the few dog breeds that carefully tiptoe (or waddle, in their case) the fine line between large dog and medium-sized dogs depending on weight. Height-wise, they are definitely closer to medium sized, so we're going to add them to this list.
This is one of those dogs that easily can charm people in a pinch with their goofy smile. They're courageous, fun, and surprisingly calm dogs. Though they can easily tire from too much physical exertion, they definitely enjoy a nice walkie.
The AKC notes that Bulldogs are one of the best medium dog breeds for apartment living, and also are one of the most popular dog breeds in the world regardless of size.
Cocker Spaniel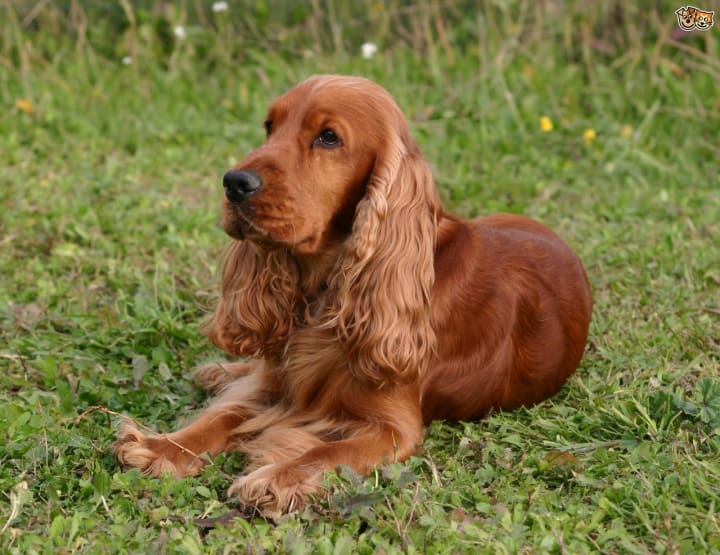 Cocker Spaniels have long been known as one of the best medium dog breeds for families, primarily because they are such happy and gentle dogs. They love to play, have great attitudes, and are typically easy to train.
This particular breed was also heavily popularized due to Lady from the Disney movie, Lady and the Tramp being a member of the breed. We'll call them one of the best medium dog breeds for Disney fans for that reason, too.
Welsh Corgi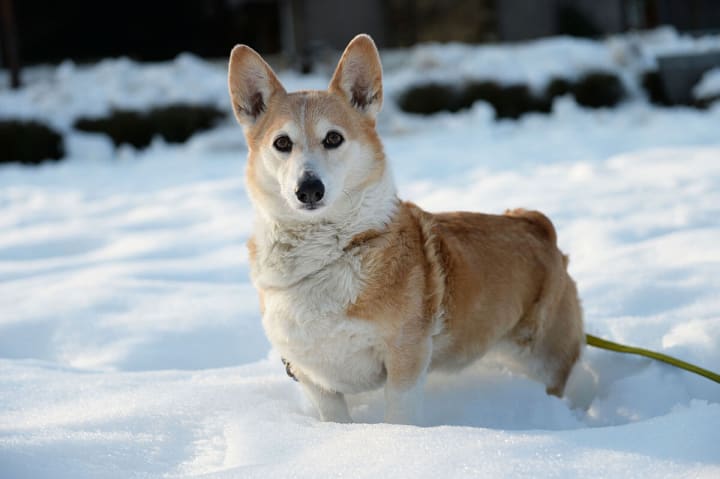 Also known as the Pembroke Welsh Corgi, this short-legged dog breed became a favorite of the internet a couple of years back. Known for being a sweet, empathetic dog breed with a lot of charm, Welsh Corgis have been spotted on Cowboy Bebop, in the castle of Queen Elizabeth II, and as the official mascot of Amazon.com.
Simply put, this is one of the best medium dog breeds for people who love cuteness and charm. The fact that they have so many friends in high places also says volumes too, doesn't it?
Whippets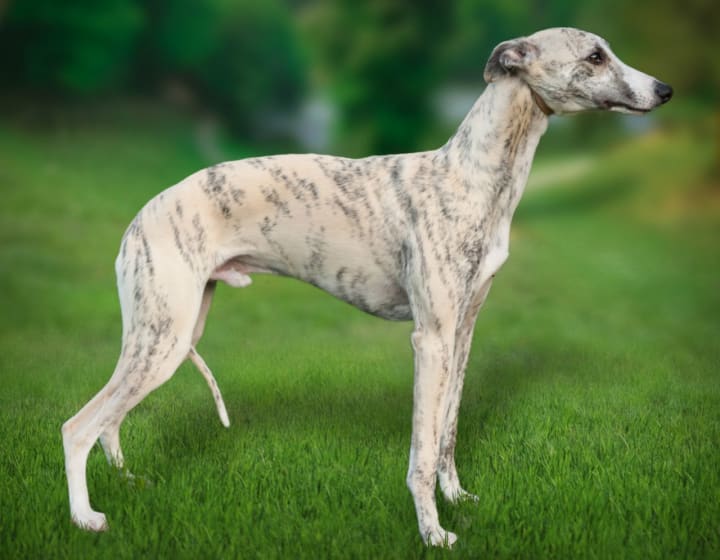 Much like their greyhound cousins, Whippets are known for their sometimes-worryingly slender build. As slim as they are, these dogs are capable of holding their own against other highly active pets — and also have no problem running around for hours.
They are quiet dogs that are very trainable, super patient, and extremely affectionate with their owners. Because they are so adaptable, they also are one of the best medium dog breeds for apartment and suburban living.
American Eskimo Dog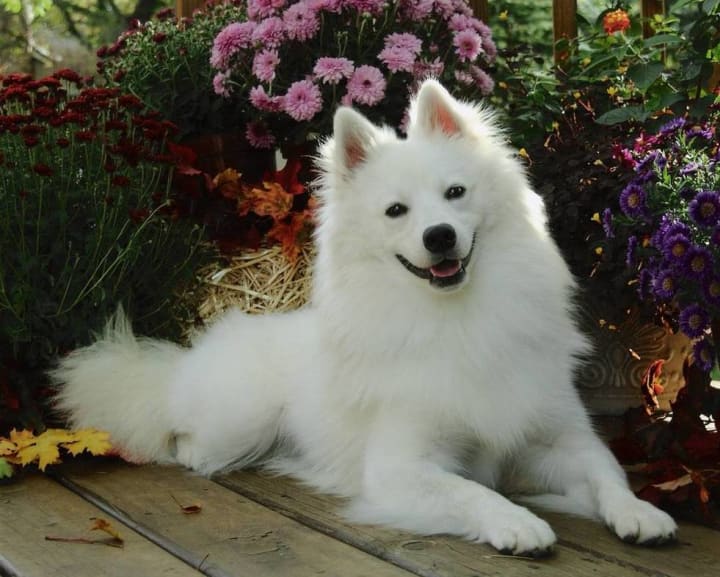 Nothing quite is as adorable as a fluffy white dog with a lot of smiling to do. American Eskimo Dogs are known for being super perky, incredibly fluffy, and fairly active — which makes them a perfect medium-sized options for people who love Samoyeds but aren't quite ready for a big dog yet.
American Eskimo Dogs fare best in cold temperatures, which makes them one of the best medium dog breeds for families in areas that regularly see snow. That being said, they also can survive in warmer temperatures given enough air conditioning.
Australian Cattle Dog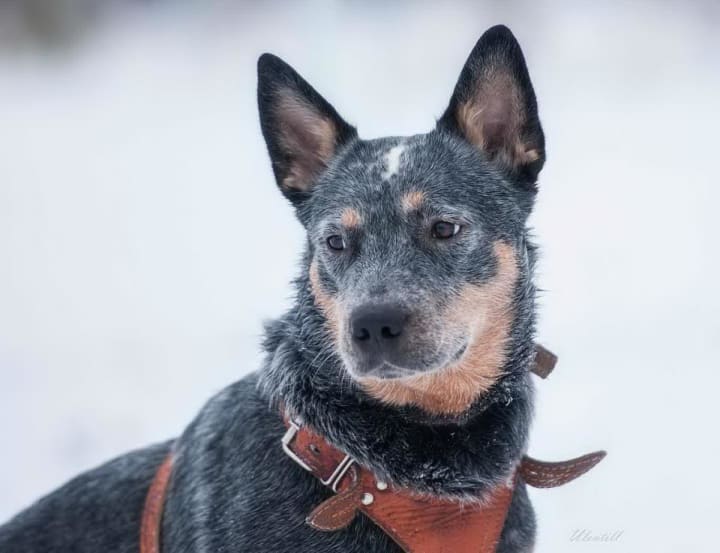 Want to have the perfect pet for a super-active lifestyle? Then look no further than the lovable and downright hyper-active Australian Cattle Dog. This dog breed loves to run, play and do whatever it can to expend energy.
An ideal companion for families with ample space and tons of activity, the Australian Cattle Dog is one of the best medium dog breeds for people who love to go for runs or play fetch with their canine companions.
Shiba Inu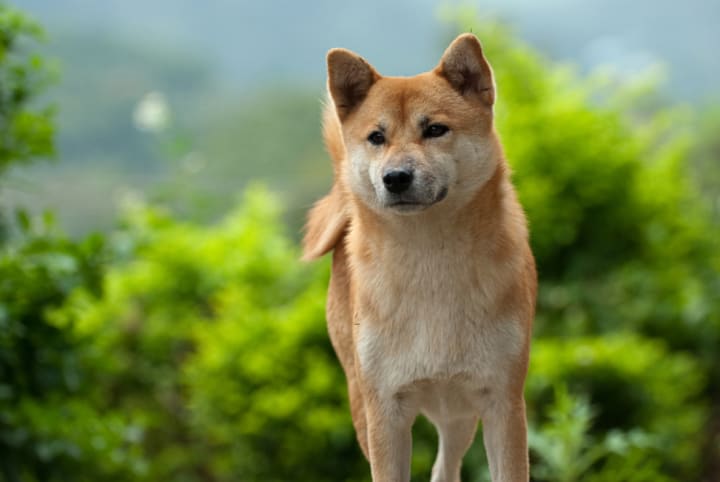 Few people can resist the adorable face and the sociability of the Shiba Inu. Known as the "dog breed that won the internet" through the Doge meme, Shiba Inu are known for being attentive, alert, and active pets.
Despite them being highly active, they don't require much maintenance and are fairly easy to train. As a result, Shiba Inu score high among the best medium dog breeds for new dog owners.
Siberian Husky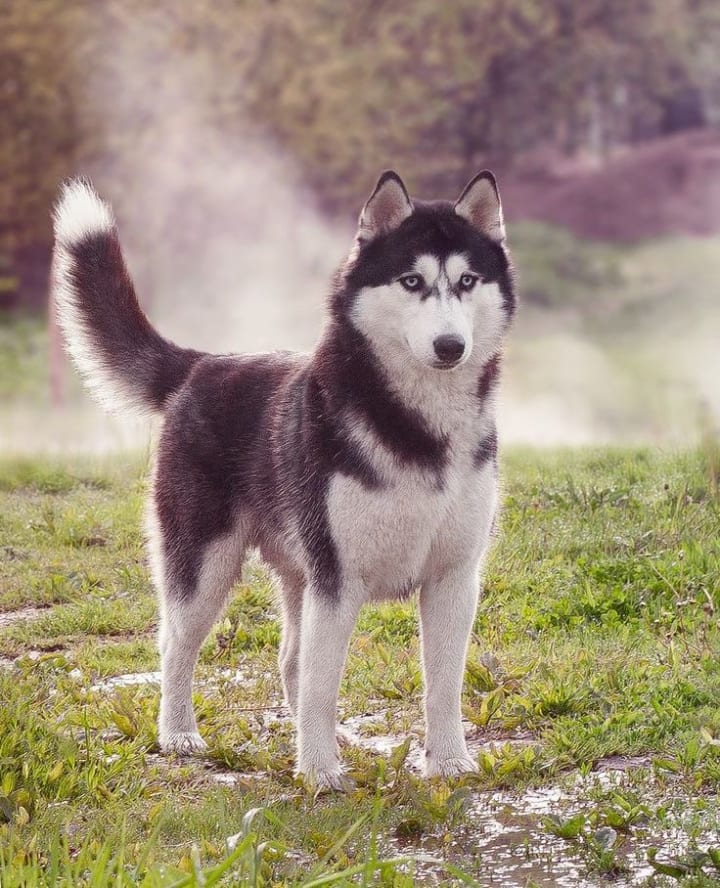 Most people can recognize a Siberian Husky pretty quickly thanks to their almost wolf-like appearance. Though they may look untamed to some, the truth is that they are very friendly, dignified, and socialized dogs that love humans — and love to run.
Though they are not always advisable to adopt for new owners to adopt, Siberian Huskies are some of the best medium dog breeds for families that are active, dog-experienced, and interested in a cool pet.
Bull Terriers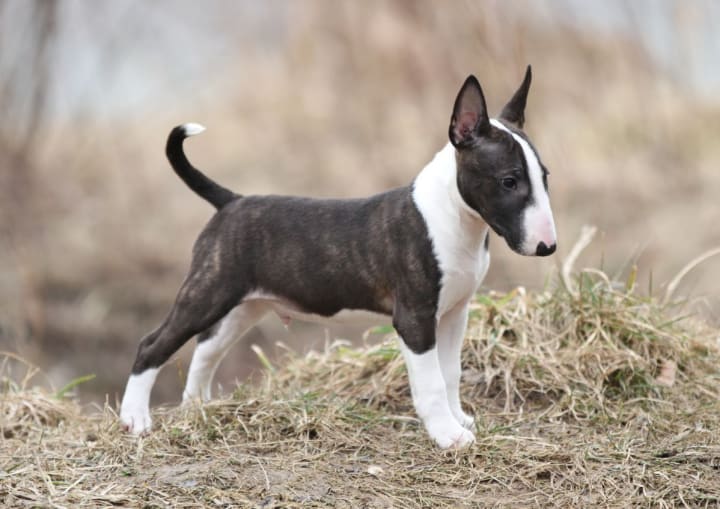 Though some people might have beef with "bully breeds" like this one, AKC experts can tell you there's nothing wrong with Bull Terriers. Known for their egg-shaped head and unusual, triangular eyes, Bull Terriers have a lot of spunk to them.
They are very energetic and are known as the "class clowns" of all bully breeds. Most people would liken them to a "toddler in a dog suit," and honestly, that's a good description of them. If you love goofy dogs with a killer smile, Bull Terriers and anything like them are the best medium dog breeds to adopt.
About the Creator
Riley Reese is comic book fanatic who loves anything that has to do with science-fiction, anime, action movies, and Monster Energy drink.
Reader insights
Be the first to share your insights about this piece.
Add your insights