Best Dog Movies of All Time
A carefully crafted list of the best dog movies that will make you laugh, cry, and marvel at man's best friend.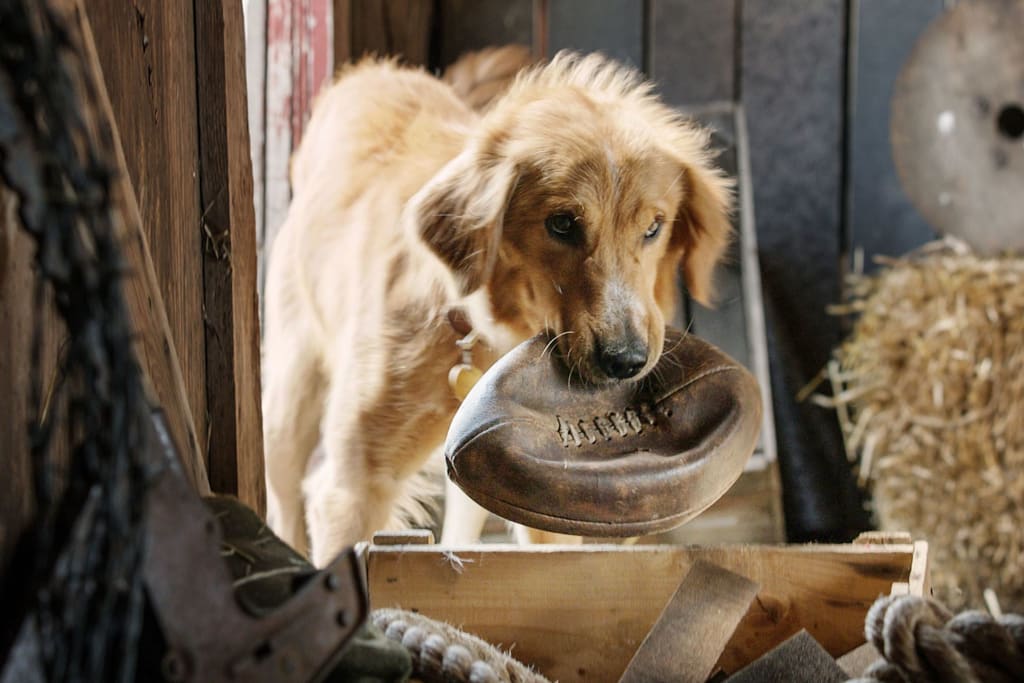 There has always been something special about the relationship you have with your dog - something you cannot simply put into words. The world is full of stories that portray the beautiful bond between man and his best friend; stories of love, care and loyalty. Each story makes one marvel at the love of a dog; a mere animal who has the ability to give back as much as he takes. So what if you don't speak the same language as them? There are signs and gestures only both of you understand and that's what makes your bond so special.
To celebrate this beautiful bond, we have created for you a list of the best dog movies that were ever made. Many of them are based on real stories and their plots will melt your hearts. Whether you want to watch them with your family, kids or alone, every story has its own beauty, especially if you have your hairy mate around and can relate to it on a personal level.
Hachi is definitely one of those dog movies that will leave you in tears by the time it ends. A beautiful depiction of love and loyalty a dog has for his owner, the movie is based on the real story of a dog, Hachikō (nicknamed Hachi), who kept on returning to the train station to wait for his dead owner. The owner's grandson tells the story of how Hachikō is his personal hero as he kept of patiently returning to the train station for his owner, Parker until one day, he dies waiting at the station in the snow.
Balto is definitely one of those movies both children and adults enjoy just the same. An animated movie based on the true story of Balto, a Husky who saved children from the Diphtheria epidemic in Nome, Alaska, In the movie, an elderly woman tells her granddaughter the story of Balto, a wolfdog who takes part in a true event called the Great Race of Mercy and saves the lives of children dying of Diphtheria.
Bolt is an animated movie based on the story of a dog who stars in a television show as a dog with superpowers and starts believing that he possesses the powers in reality as well. When he thinks his friend has been kidnapped, he decided to go on a rescue mission but soon realizes that he is no different than a regular dog, Filled with funny punchlines and adorable scenes, this movie will be perfect to watch with the kids on a Saturday night.
A beautiful story of two newlyweds who move into the big city and adopt a yellow Labrador puppy named Marley who grows up to be one troublesome dog. However, amidst all the trouble, Marley somehow forms a special bond with the couple and becomes a permanent part of the growing family.
We all know and believe dogs are heroes, and that's exactly what Benji is all about. Benji is a dog who does not have an owner and tends to roam around in Texas on his own, living on handouts and scraps and chasing friendly neighborhood cats. However, when the two children he loves are kidnapped by some crooks, he goes out on a mission to save them and falls in love on his way.
An inspiring story of a young orphan boy named Will Stoneman (Mackenzie Astin) who registers for marathon dogsled race to save his father's farm from financial ruin. Regardless of all the hurdles he faces, Will along with his team of dogs stays determined to win the 522-mile dog-sled race between Winnipeg, Canada and St. Paul, Minnesota, which was an actual event.
An adorable story of a dog who tends to seek the truth about his existence through his observations of the humans around him. As he is reincarnated as a different dog throughout five decades, the hairy fellow develops a love for a boy named Ethan. Once Ethan has grown up, the dog comes back into his life to remind his friend about their love and friendship. The movie is the perfect depiction of the ever-lasting connection between a man and his dog that no amount of time can weaken or erase.
Snow Dogs is an action-packed comedy movie about eight adorable yet mischievous dogs make a place for themselves in the heart of the famous dog hater Ted Brooks. When he arrives in Alaska, Ted discovers his inheritance is actually seven Siberian huskies and a Collie. Soon Ted gets attached to the dogs and gets involved in a series of adventures he had never thought of including a having to survive blizzard and participating in the Arctic Challenge Sled Dog Race.
This is the story of real friendship-about how a man and his dog can turn out to be the best of friends and soulmates. The movie's plot is based on the friendship of Willie Morris and his Terrier named Skip. Together, the two achieve the most of out their friendships including making new friends and winning the heart of a pretty girl in Willie's school.
An animated romantic musical comedy film by Disney, the movie is based on the story of Lady, a female American Cocker Spaniel who is owned by a rich upper-middle-class family, and Tramp, a stray dog. The two dogs meet and fall in love with each other instantly. Together, they go out on all kinds of adventures and find their happy ending.
The movie is based on the story of a rough Collie dog named Lassie and is featured in a short story that was later expanded to a full-length novel of the same name. She soon turns into a hero when she successfully saved two young boys who are lost in a snowstorm by guiding the adults to the boys. A true portrayal of a dog's intelligence and keen senses, this movie is perfect for both adults and children.
All Dogs go to Heaven is a beautiful tale of a German shepherd, Charlie, who is sent back to Earth to perform one good deed, after which he'd be admitted to Heaven. Charlie does this by saving a young orphan girl in New Orleans from crooks and in the end, finally finds his way to Dog Heaven.
A story based on the bonds of friendship and loyalty, Eight Below is the story of a team of sled dogs who are reluctantly left behind after a risky scientific expedition in Antarctica by their owners including Jerry Shepard (Paul Walker), his friend Cooper (Jason Biggs) and an American geologist (Bruce Greenwood). Once alone, the dogs struggle to survive in the harsh weather on their own.
The Fox and the Hound is an animated film by Disney which tells the story of two unlikely friends, a red fox named Tod and a hound dog named Copper. Together, the duo constantly makes efforts to save their unique friendship instead of caving into the surrounding norms that require them to be natural enemies. A beautiful story of effortless friendship, this classic animated movie will leave you swooning by the time it ends.
Each of the above-mentioned dog movies and animated feature films has its own beautiful plot based on love and loyalty between dog and man. Whether you choose one to watch with your children or alone on a quiet night, the movie will perfectly present to you the beautiful bond in its truest form.
Reader insights
Be the first to share your insights about this piece.
Add your insights