At the Ocean
Exhilaration in the waves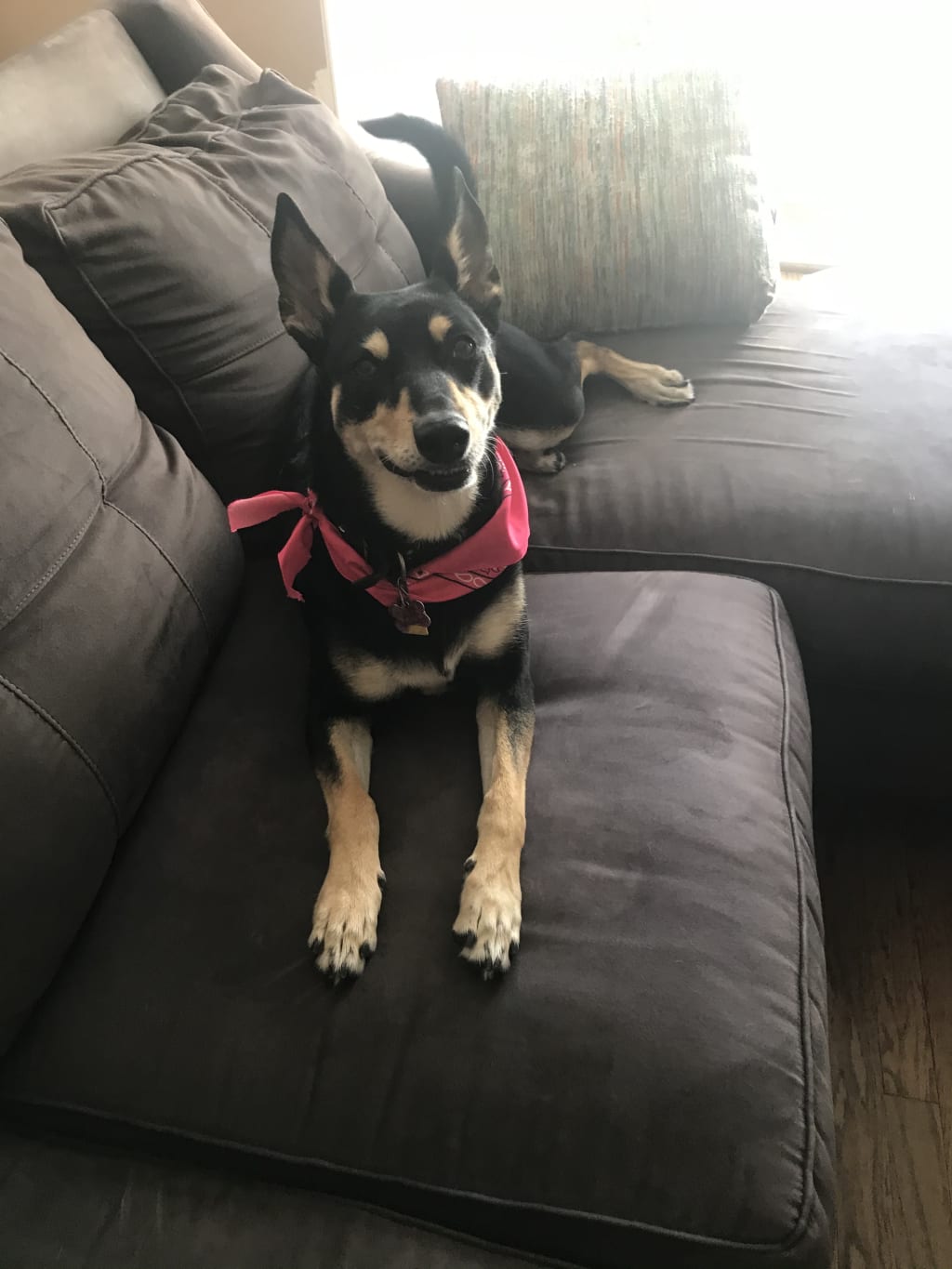 Sugar ready for vacation
As difficult as it is to pick from the many wonderful times with my dog, Sugar, one time stands out.
We headed down to Galveston Friday around noon from Dallas for the 4th of July holiday. We took our time and stopped at too many Buc-ees along the way. It was overcast that day—a nice break from the hot Texas summer—so we took our time.
We got to Galveston a little before nightfall. Sugar had been to the beach before, and she gulped down the salty air, most likely remembering.
We take Sugar on all our vacations—from the Smokies to Big Bend National Park. Half the fun is her joy experiencing nature. Using the BringFido app is a big help to find dog friendly hotels, parks and restaurants.
We unpacked all our luggage. You have to pack a lot of extras just for the beach: chairs, an umbrella, coolers, dog toys, sunblock. Sugar has sunblock too.
When visiting Galveston, it is a must to eat at Gaido's. This seafood restaurant is over one hundred years old. So good. We ordered the food and headed over to get it, driving down Seawall Boulvard. Sugar hung her head out the window longingly, hearing and watching the waves.
While John went into get the food, Sugar and I walked across Seawall Boulevard and climbed down the steps to the beach. It was dark already. We eat late most of the time.
The seventeen foot high seawall was built after the devastating hurricane of 1900 in which a tidal surge destroyed most of the island and is still the worst natural disaster in terms of lives lost in America's history.
Two years before we'd visited Galveston and Sugar had a great time on the beach—so I expected her to be a little less excited this time. That wasn't the case at all.
Galveston got torrential rains the week before, but the storms had completely cleared out that very day, but the skies were overcast. And since it was dark, the visibility was fairly low since there was no moonlight. We got closer to the surf and it became louder as we walked in the sand. As soon as the water touched Sugar's paws, she started jumping around and started running in circles around me and jumping into the air!
I was stunned at the exhilaration she was expressing. I've never even seen a person express so much excitement so physically. It made me start feeling the wonder she did. It is easy to lose that through the years.
She is a Kelpie, and even at ten years old, she is so energetic and strong. I was afraid she might strain her neck so I let her off the leash. Then she took off like a flash. Since the visibility wasn't good, I lost sight of her. My heart came up in my throat.
As loud as I could, I yelled out her name. "SUGAR!"
I was terrified she might run up the stairs and try to find John across the street. I started to tun toward the seawall. Then I saw her. She was running at top speed in a large circle around the beach, completely excited. She saw me and stopped at my feet with a big smile on her face.
I was so relieved. I fell on my knees in the sand and gave her a big hug. I calmed her down and we headed up the stairs back to Gaido's.
We drove back to the hotel. The food was wonderful that night. And for the next two days, we spent a lot of our time on several of Galveston's beaches. I kept Sugar cool by taking her in the water not far from the shore many times that weekend. And a lot of our beach mates enjoyed throwing the tennis ball toward the surf and she would run to fetch it. She never grew tired of it.
I think about the exhilaration sugar expressed that first night. I try to use that memory to keep that wonder alive.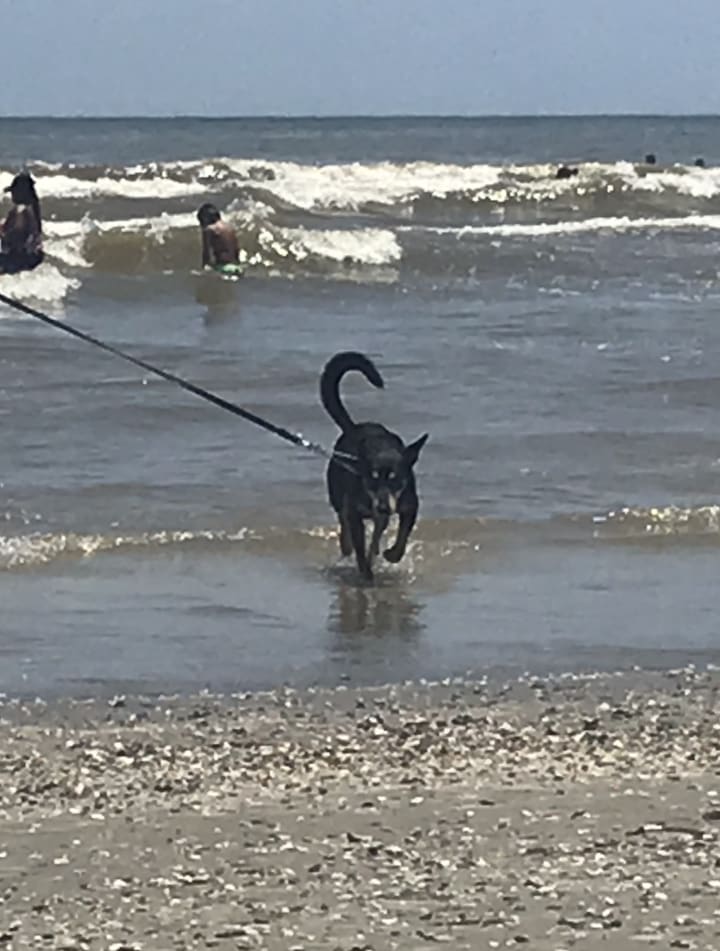 travel
dog
About the author
I am a writer, artist, and I enjoy all kinds of genres—especially mystery and science fiction. I'm a dog-dad and love the outdoors.
Reader insights
Be the first to share your insights about this piece.
Add your insights