As They Say, Who Rescued Whom?
How dogs break and mend our hearts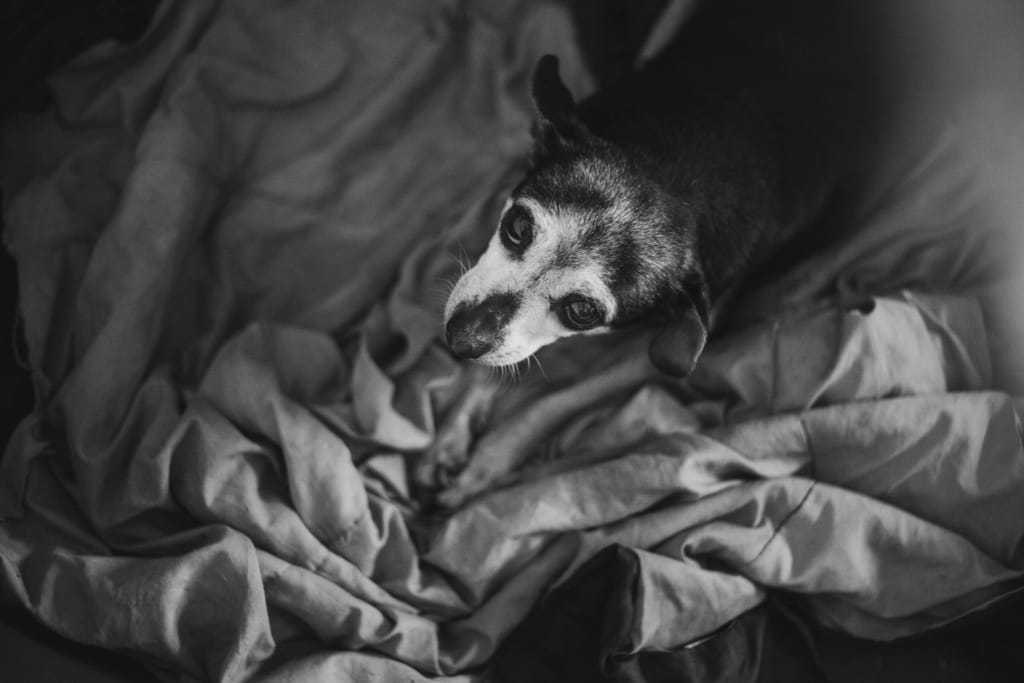 Photo by Maria João Correia on Unsplash
You really only get one reaction when you tell someone that you work for a dog rescue: their eyes light up and they smile. And it's usually followed up with something like "That must be so rewarding." That's been my experience, anyway.
Then, of course, there's a brief conversation about how much I love working with animals and how amazing it is to see them find their families. Maybe even mention (in all seriousness) that, as someone who prefers the company of dogs to other people, I would gladly clean up dog poop rather than end up in customer service ever again.
The fact is, I do love my job and I'm proud to tell people what I do for a living. I'm proud of the fact that I'm doing something that makes me happy and that makes a real difference. I get to save dogs for a living. Sometimes I think about this fact and I feel so humbled and fulfilled and in awe of the fact that this is my life.
What I don't always talk about is how emotional this job can be.
Last week I had to receive an owner surrender. As you can imagine, these are never easy. Either the person surrendering the dog seems unaffected by the whole thing which is heartbreaking in its own way (I mean, was this dog ever loved?) or it's a gut-wrenching decision the person has made when they have no other options.
Last week, it was the latter.
Jewel* was a senior dog, no more than fifteen pounds, and had been adopted as a puppy and only known one home her entire life. I didn't know much more about her beyond that.
We had arranged for the owner's adult daughter to come by in the morning when I was the only person in the office. Sophie came to the door with Jewel in her arms. Sophie's mother had entered the last stages of dementia and was no longer able to care for Jewel and she explained that giving her up was not a decision that had been easy to make. Sophie had dogs of her own that were too big and energetic for Jewel to be around at her age and with no other family to take care of her, they started looking at local rescues and someone recommended us.
I listened to her explain her decision, though she didn't owe me an explanation. As difficult as it can sometimes be, we don't judge people for surrendering a dog. That doesn't help anyone, least of all the dogs, because if someone thinks they're going to face judgement when they turn to a rescue for help, they could end up dumping the dog at a shelter or turning it loose somewhere or doing something far worse. Being surrendered to a rescue is the best-case scenario for a dog with nowhere to go and so we welcome them with openness and understanding.
Sometimes it's easy to sympathize. As Sophie told me about her mother and how Jewel had been her companion for over thirteen years, it was clear that she not only wanted understanding for her decision, but that she wanted me to know how much Jewel was loved and that she deserved the all the care in the world. I told her I understood and I meant it.
It just so happened that my own beloved senior dog had crossed the rainbow bridge two days earlier. I simultaneously felt like my chest contained a lead weight and like it was being ripped open. As a life-long dog owner, I've always known what it means to want the best for our dogs, but on that day of all days I felt the love and the pain right alongside Sophie. I promised her that Jewel would be taken care of, that we would find her a home, and that she would be loved.
I didn't tell Sophie about the loss of my own dog, but I could see the relief pass over her face and I knew she trusted that I would keep my word. And in that moment, I felt a little bit of the ache in my chest ease.
You see, twelve years ago, someone rescued the dog that would eventually become my dearest friend. Last week, I had the opportunity to pay it forward and rescue someone else's future best friend. I'm not sure I'm self-centered enough to think the universe conspired to make this happen, but either way, it made me feel like I was part of something important, like I was right where I was supposed to be.
Not to mention, it was undoubtedly a difficult time for Sophie.
She wasn't just surrendering the dog. She was making her mother's final arrangements by ensuring Jewel would be cared for. She was facing the reality of her mother's illness. We've all carried the weight of the world at one time or another. The least I could was lighten the load for her. All I needed to do was promise to take care of Jewel and listen to her story.
Sophie asked for a moment to say one last goodbye to Jewel. As I watched her hold the little dog close and tell her she was loved, I saw the tears form in her eyes and fought to hold back my own. She handed Jewel to me and together we watched Sophie leave.
For the rest of the day, I couldn't get the raw emotion I'd witnessed out of my head. And so, that afternoon, I snapped some photos of Jewel outside with our rescue's sign and sent them to Sophie, letting her know that Jewel was settling in and had already proven to be a sweet little girl who just wanted to sit on my lap while I worked. The response I got was filled with emoji hearts and profusive thanks. Sophie confessed that leaving Jewel had torn her up and she'd spent the last few hours doing nothing but thinking of her and worrying. Hearing that she was okay had been a huge weight off of her mind and heart.
After I saw that text, I gave Jewel an extra hug and told her she was still loved.
***
My job comes with a lot of ups and downs and sometimes you don't see either one coming. What you expect will be a bad day turns out to be really special. And other times the opposite is true.
Guiding people through the adoption process is emotional. It's a new beginning. It's hopeful. It's a family becoming whole. And sure, it also means saying goodbye to a dog I've come to love as he or she leaves us for their new home. But at the end of the day, it's energizing. These happily ever afters are what keep us going. They are a reminder of what good we can do.
Guiding someone through the surrendering process can be even more emotional. It's a quieter process, devoid of celebration. But it's proof that sometimes the quietest moments echo the loudest.
*Out of respect for the family's privacy, I've changed the names of Jewel and Sophie
humanity
Writer with a lot of different interests from dog rescue to medieval history to haunted houses to welding
Follow me on Twitter @AliasRebecca
Receive stories by Rebecca Johnson in

your feed