Supported by Ollie
Are Dog Food Subscriptions Worth The Hype? My Take On Ollie!
Before you know it, you'll be on a complete human-grade diet that is simply delicious!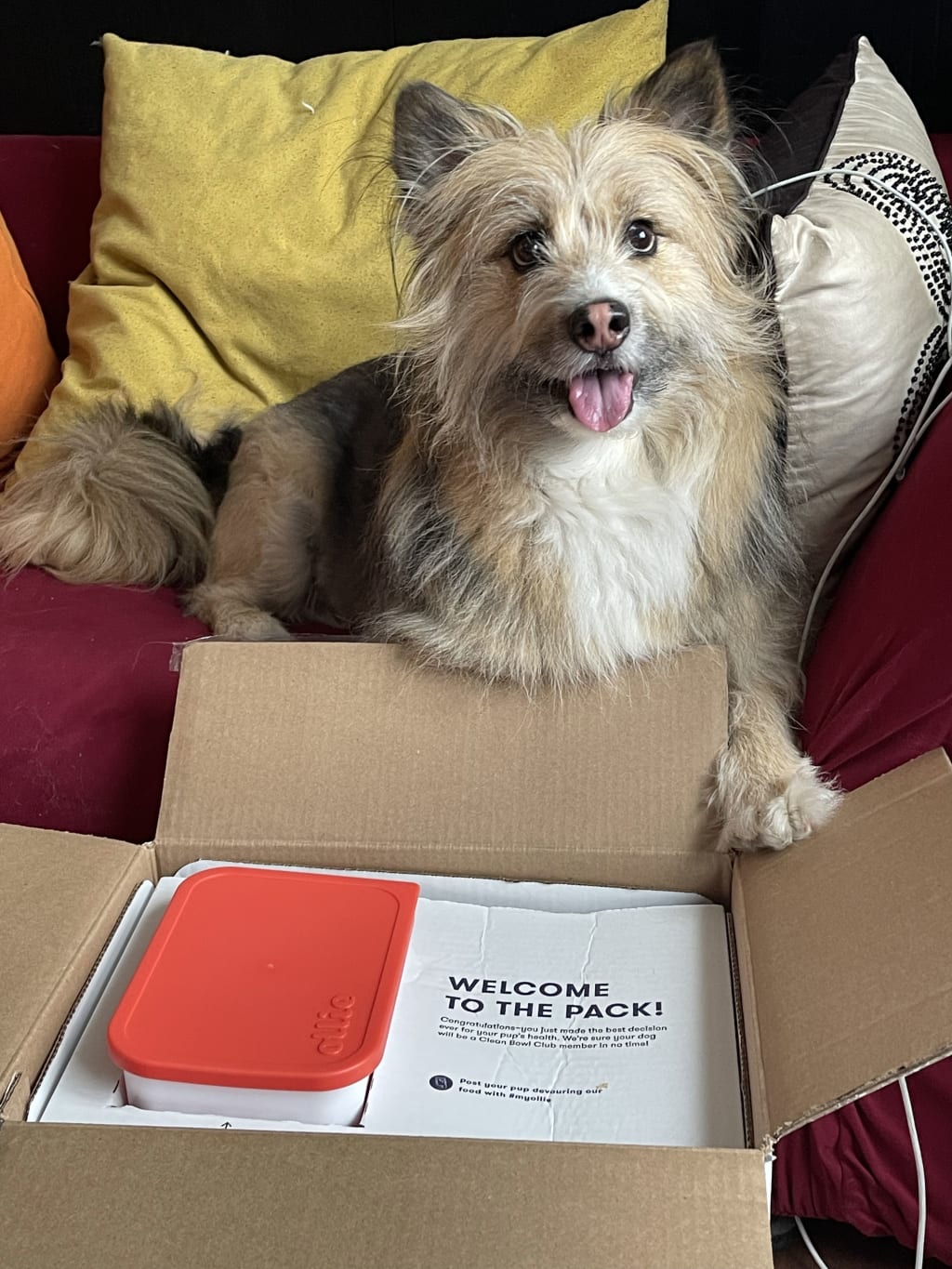 Hello everyone in the woof world! My name is Winston and I am a supermutt rescue hailed from Puerto Rico after Hurricane Maria. My parents adopted me from Bideawee's Manhattan location in 2018 and I became a New York City dog. They introduced me to many new things that come with living in the city, many of them are scary (the cars, the honking, the buses and generally all noises from traffic) and took me a while to get accustomed to. However, one thing they did that I am in agreement with right away was to put me on the Ollie diet! And let me tell you why you need to get your parents on the program for you too!
1. The Flavor!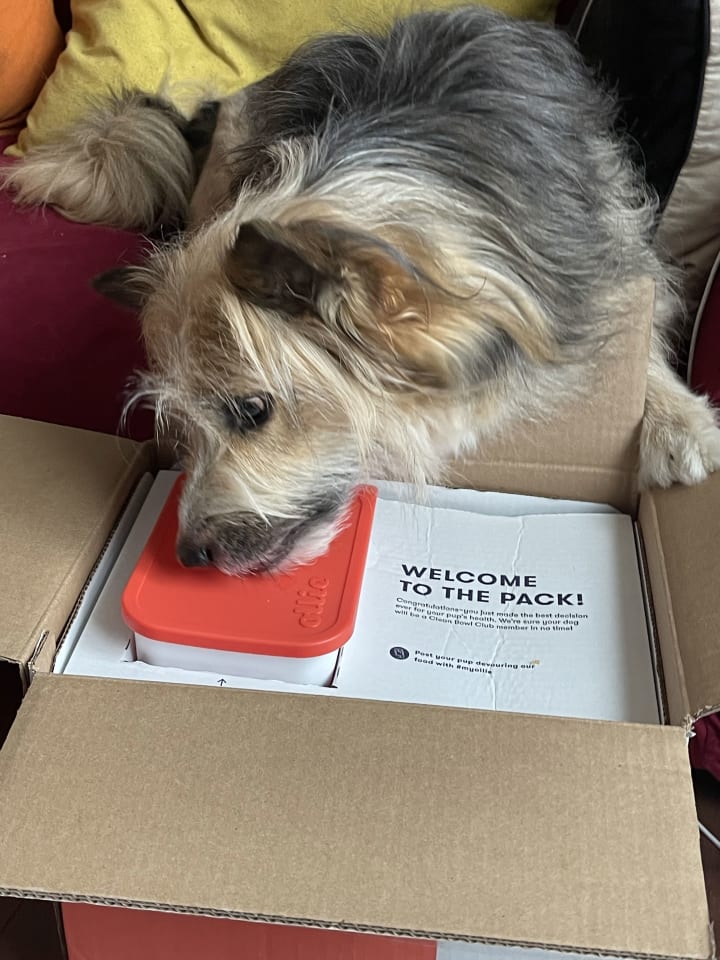 Coming from the shelter, I was used to getting kibbles and canned dog food. But I do miss the human food that I used to get by playing cute when I was living on the streets of Puerto Rico. Human food is not like kibbles in the shelter, the ingredients are fresh, and I know exactly what I am eating (no mystery fillers or surprise flavors). Mom put me on Ollie as soon as I joined the family, and it took me no time to forget about the kibbles and canned food. All of my food comes in vacuum-sealed pre-portioned packs to ensure freshness. And when you open them, you can see the specks of vegetables and fruits in their original forms, so you know what you're getting. I am not a big fan of fruits and vegetables but the recipe they've created has the perfect ratio between meat and the healthy stuff which made it easy for me to eat my greens. Mom has been rotating my recipe from month to month and I haven't yet met a flavor I don't like!
Ever since mom started feeding me Ollie regularly, I stop trying to steal other dog's food and treats when we have house guests over. They're just not as yummy as my own food! Mom also gives a little bit of my food to our guests when they are nervous and won't eat. She said a little Ollie topping always does the trick to get any dog to eat. It's all good, I am a sharer and I hate for any house guests to go hungry when they visit. Many of our house guests won't leave when their parents come to pick them up, probably because they are quite pleased with the dining program here.
2. It's Easy for Mom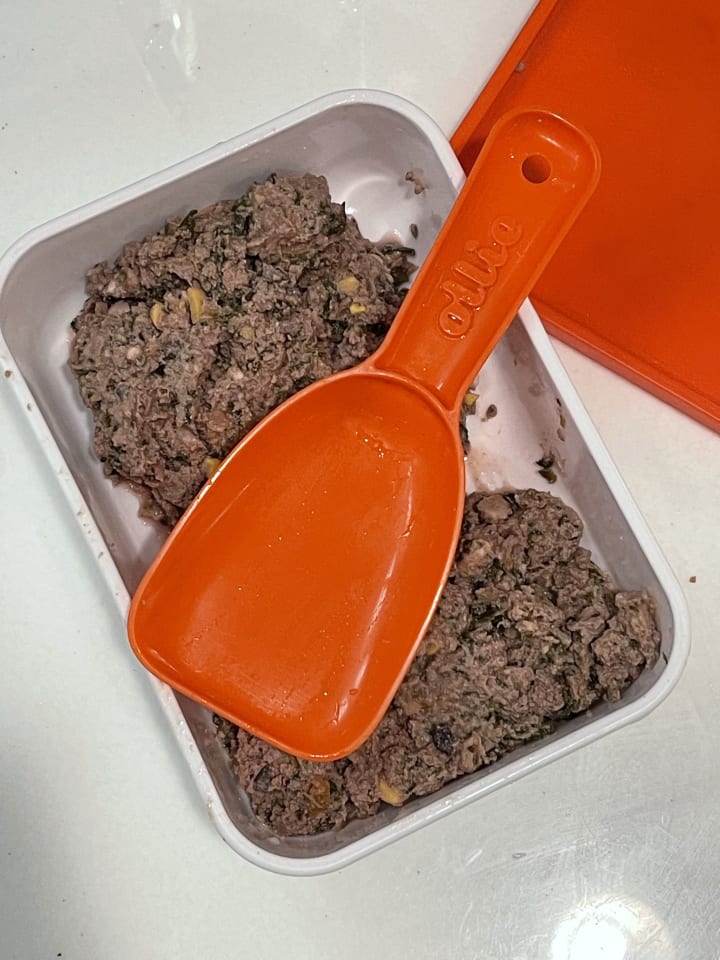 Mom always thinks a healthy human-grade food diet is key to keep me living long and healthy so we can do all the fun things together. After my late brother died from cancer, she became even more careful with what she put in my body. She was always reading labels on all the treat bags as well as researching clean dog food brands. She figured the best way to go is to make her own dog food, but it is a lot of work to keep the diet balanced and nutritious for my needs. The portion size is also difficult to figure out on her own.
That's why she chose Ollie. At Ollie they have professionals on their team to help her with those challenges. The recipes are designed to provide me with all my nutritional needs, and they also tailor my portion size based on my weight and activity level! Mom originally assumed my activity level would be similar to my late brother (he was very active) and realized I was gaining weight way too fast! She then went on to Ollie's customer portal and was able to adjust my portion size right away for my next shipment.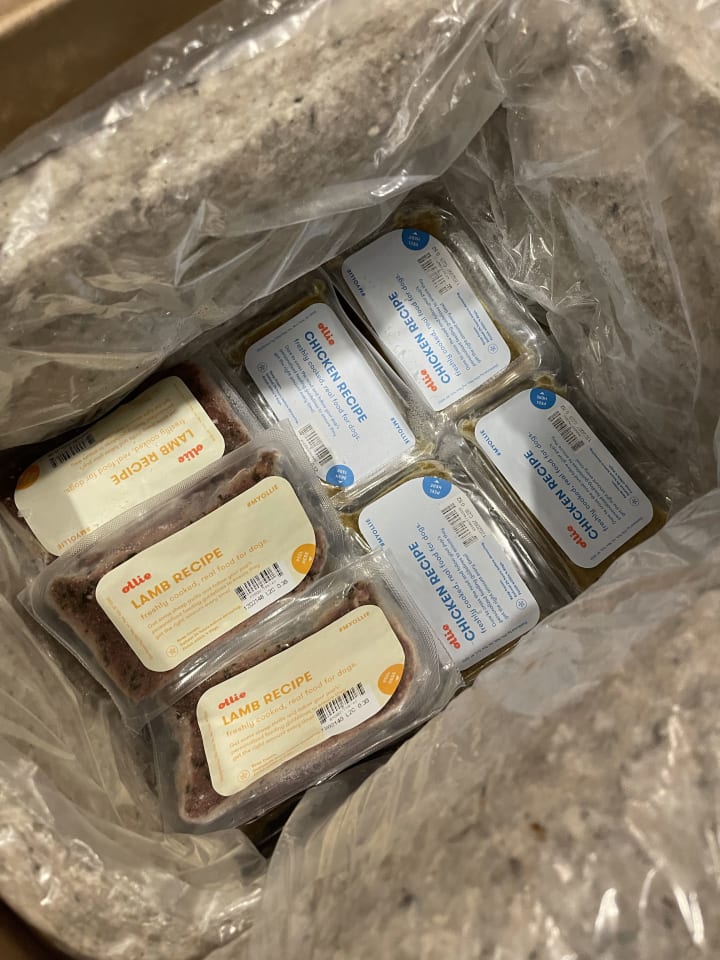 It is also super easy for mom to switch up my recipes, delivery schedule and even shipping address in case we go traveling on the customer portal. I've also been trying to convince mom to add treats to my deliveries since she too often forgets to pick them up from the market when she goes. Ordering them quickly and easily on Ollie is pretty much a no-brainer if you ask me!
You get to keep the food coming and deliciousness fully stocked in just one click! That's a win-win in my book.
3. It's good for me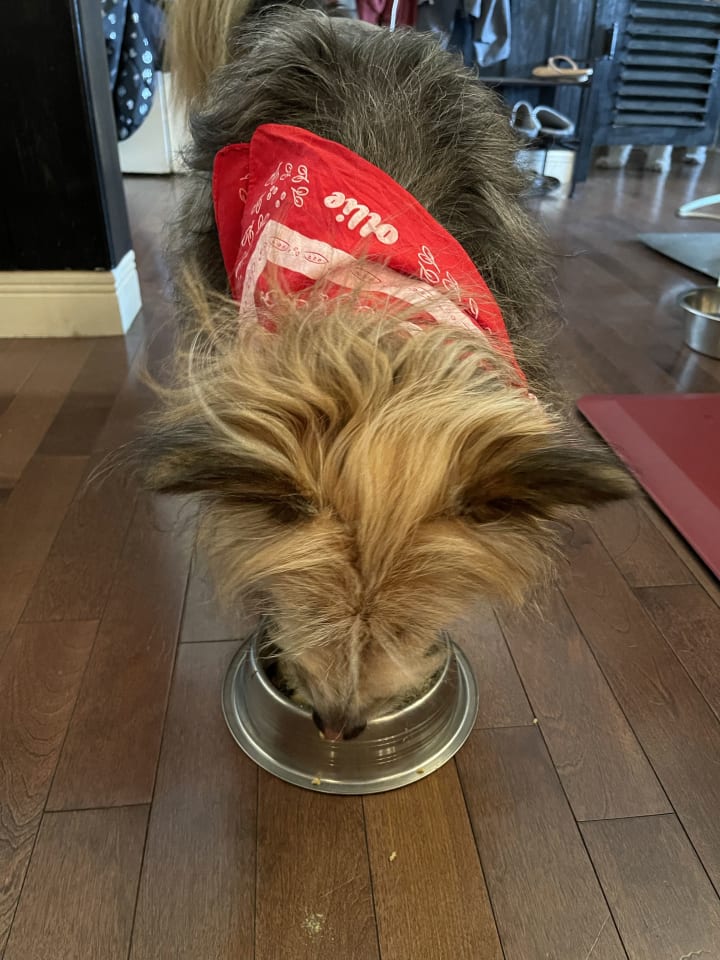 When I first came home with my parents, I was underweight and had coarse hair. I also had itchy skin that I was constantly nibbling on. Obviously, with my appetite and my lack of interest in doing strenuous activities, being underweight is no longer a problem. Ollie's controlled portion size helped me gain weight in the beginning and then kept my weight at a healthy range. My hair also got a lot softer to the touch over the course of six months (mom's obsessed). I no longer have itches all over, so I focus my energy on nibbling dad's shoes and mom's clothes. Another big thing I noticed is that I am no longer constipated! It's embarrassing to share but I used to have stool hard as stones and it hurt me to go potty… but since I moved onto an Ollie diet, I don't have that problem anymore which is a HUGE relief! As for my parents, they're just happy that I'm happy. They also noticed that my energy level went up! Even though I still much prefer lounging over walking or running outside, I manage to have more energy chasing their pant legs at home or performing all of my tricks when I see treats coming.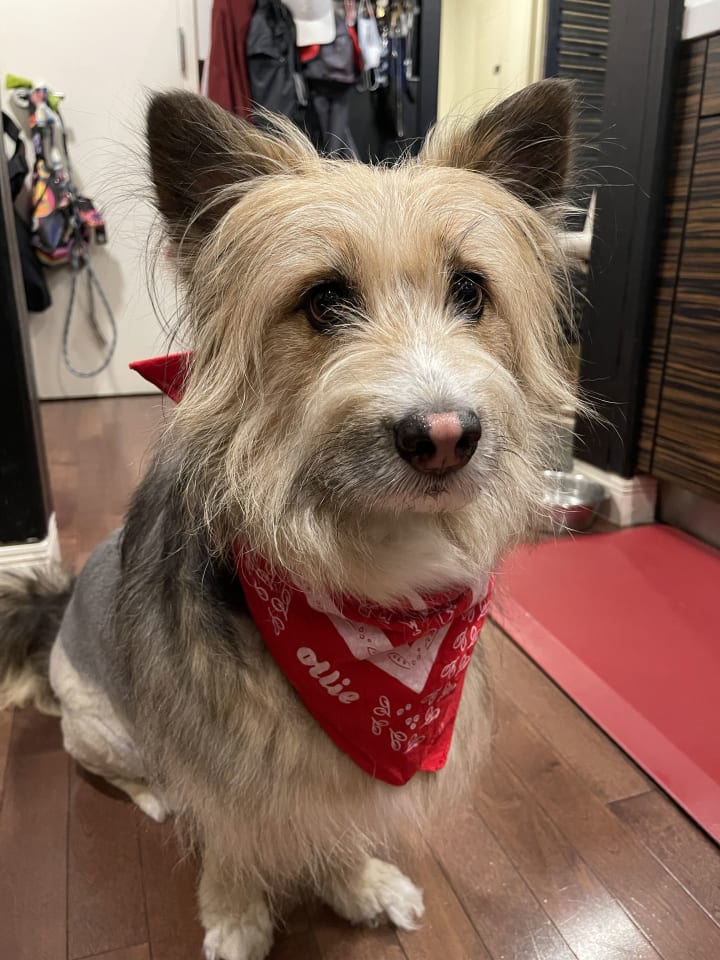 Finally, having my own meal subscription service, like my parents and their food boxes, makes me feel extra special! I also know I'm a part of the family when my food takes up space in the family fridge. Dad always tells people I eat better than he does - and I would agree, he is not allowed as much meat in his diet as I am! I wish for a future where all of my fellow pups get to eat as well as I do, and it makes me happy to know that Ollie donates food to local shelters so pups can eat yummy food while awaiting their forever homes. I hope I gave you all enough reasons to convince your parents to switch you to a fresh food diet like Ollie! I think the subtle change in your health and well-being will reassure them that they're giving you the best food to live your best life! Before you know it, you'll be on a complete human-grade diet that is simply delicious! Trust me, you won't even miss what your parents are eating.
P.S Don't forget to follow me on Instagram at @winston_supermutt if you'd like to keep up with me, and ask me for more tips on how to live like a happy dog in the city.
product review
Rescued SATO pup living in Big Apple.
Learning to be a city sleeker one step at a time.
Receive stories by Winston Supermutt in

your feed