An Beautiful Day Spent With my Pet Jack
Dogs actually can be your best friend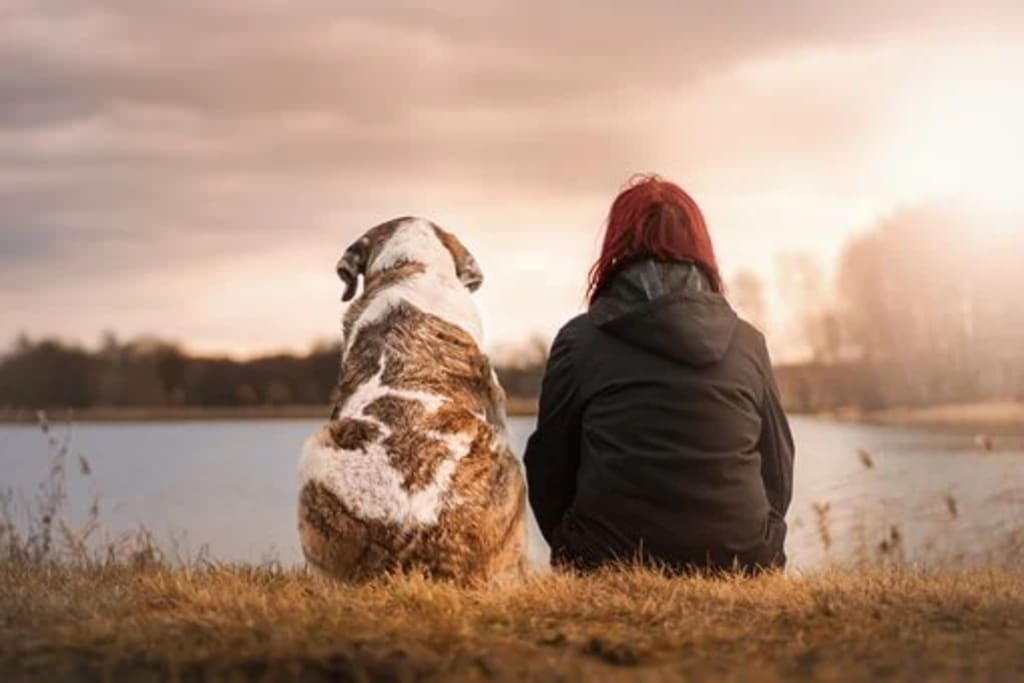 Everyone should have a goal in life, because without a goal life is like a empty glass. My goal is to travel different places and enjoy nature's versatile beauty, no matter either with friends or travel alone, I always enjoy my every trip. Sometimes I enjoy travelling with my friends, sometimes with my family, some times with my pet dog named Jack. Today I'm going share one of my travelling story with Jack, my pet dog. This travelling memory I liked most, because it was a sudden planning and me and Jack enjoyed that day a lot.
One day I wake up in the morning and saw it was raining. Rain always excites me, I love nature and nature always be in it's full beauty in rain. Suddenly I decided to pack my bag and go to a near by place full with nature's beauty, because I didn't want to let go this opportunity to enjoy natural beauty. I didn't know where to go, I decided to go in my car for a little one day trip. In that trip I took my pet dog Jack with me. I love Jack so much, I love his company, because he also enjoys travelling with me. I made him sit at the back seat and kept my bag at the front seat and the journey has begun. We both were enjoying the broad roads and the scenic beauties fill with mountains and green grasses and trees beside the road. Suddenly we saw a beautiful place. There was a lake, surrounded by mountains and big trees and there was a field covered by a green grass. What a scenic place it was, everywhere greenery and fog, it was just a mesmerising scene. And you know what? me and Jack both liked the place so much. Jack was licking my cheek and trying to open the door and go to the field. We parked our car beside the field and took our bat and ball and ran to the field. We both started playing, I hit the ball with bat and Jack was there to catch the ball and fetch back it to me. Then we ran together all trough the green field here and there. We played, we jumped, and after getting tired we lie down the green grass. Then I decided to swim in the lake, Jack was my partner in that also. I took some food for me and dog food for Jack along with me. After so much activity and swimming, we became hungry. It was raining outside that's why I decided to open my portable tent which I always keep with me while travelling. We were sitting inside the tent and ate our food. When I looked outside the tent and closed my eyes, the sound of raining were so soothing to my ear. Jack was also staring at the rain outside and sometimes ran after the earth warms and little creatures which were in the grass. Suddenly Jack saw a little mouse in the bushes and ran after it. After some time he came back, covered with mud but off course he couldn't catch the mouse and became sad. I gave him some chicken and bone to eat, which I packed before travelling. What a beautiful day that was. It was a soothing well spent day with your lovable company. Then the rain stopped, the sunset has begun, my mind became as calm as a soothing breeze, touches my mind, in my noisy busy hectic day of work. Then we packed our bag again and heading to our way back to home.
One thing is very true, sometimes a pet can be your true and genuine friend, much more than a human. Pets love you selflessly. They care for you wholeheartedly. That day always be there in my heart as a beautiful memory with my best friend Jack.
Reader insights
Be the first to share your insights about this piece.
Add your insights