Adoption Number Three
Welcoming Brutus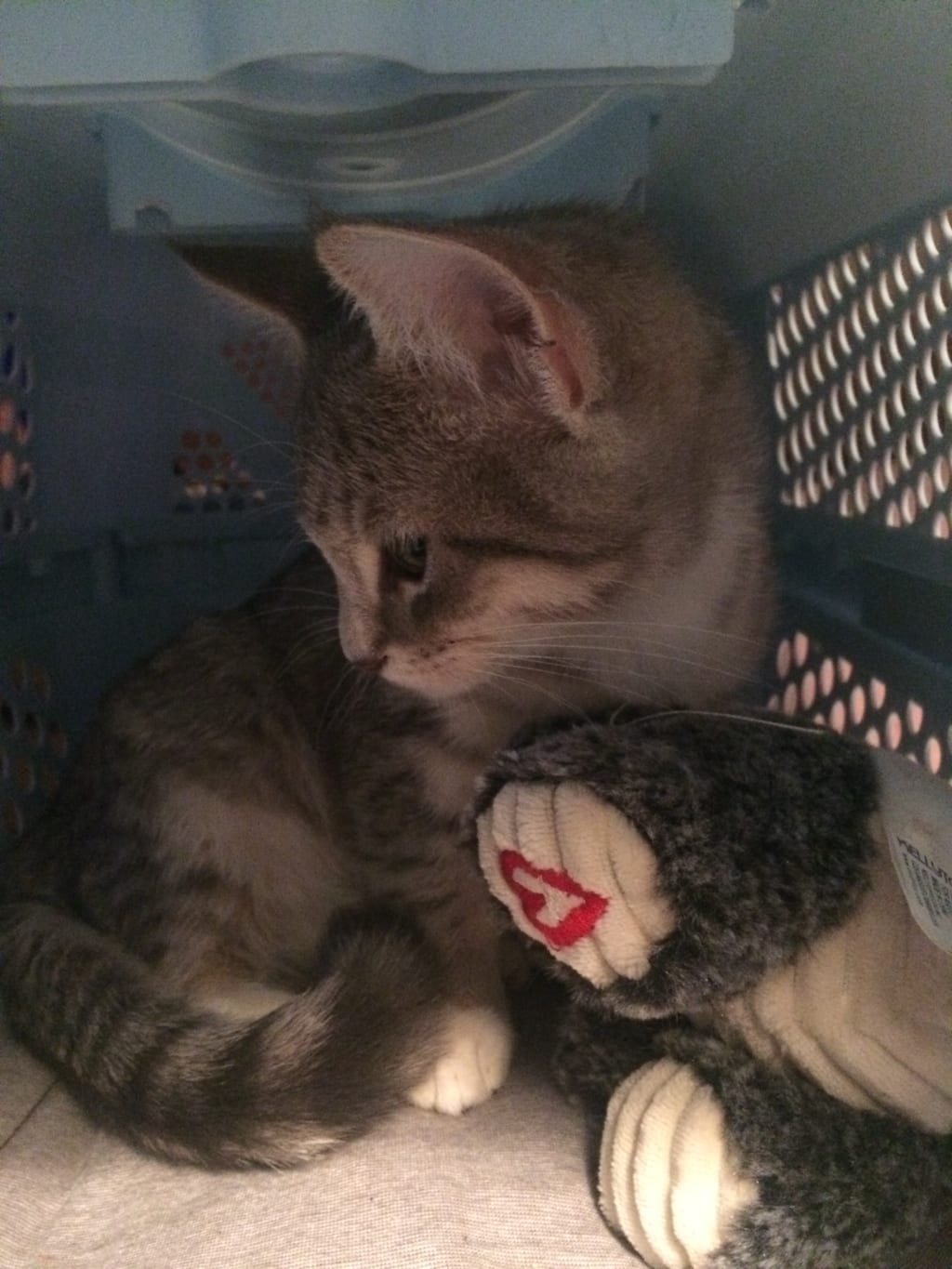 Well, folks, we've expanded our family again. We have another boy in our midst. He came to us by way of a family whose cat had kittens and they couldn't keep the babies. It was a spur of the moment decision to bring him home, but once we made the decision and given him his name, it was all we could think about until the day we picked him up. In the true nature of our naming practices, my husband named the new baby. I wasn't quite sure about the name he chose at first, but once I met him, I knew it was perfect. My husband got the name from a radio host on a local station. Apparently, the man's last name is Brutus, and he got hooked on the name. Eventually, so did I.
It's not so much that he's a brute, but he definitely reminds me of a bull in a china shop. He's always running around, not quite paying attention to his surroundings. He's knocked over many things in his misadventures, and he's become quite familiar with the water spray bottle. Other than that, he's the sweetest little boy ever.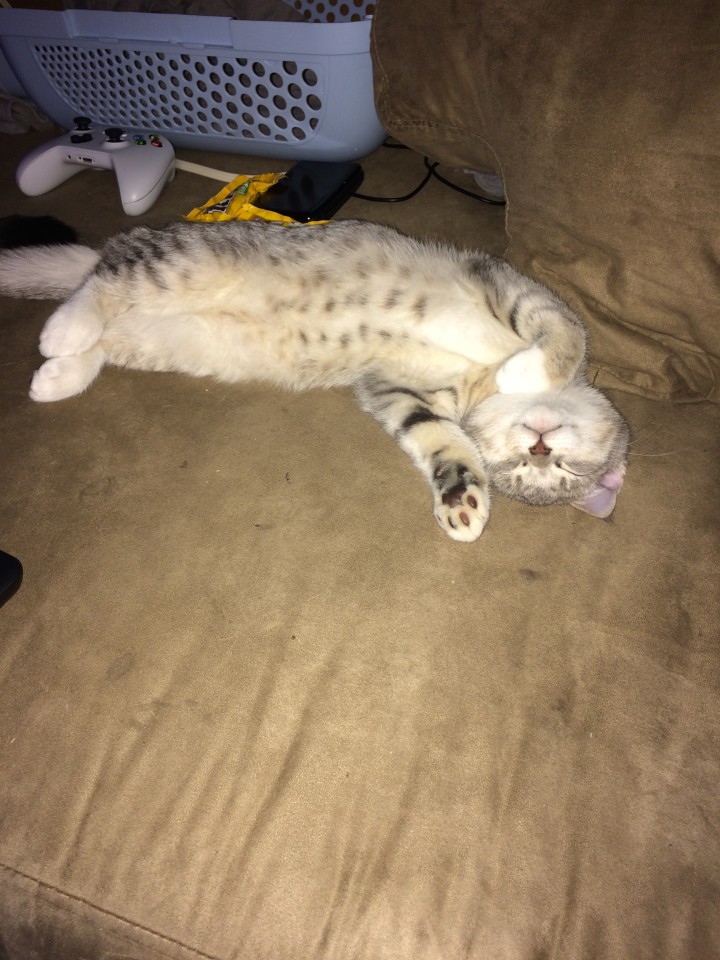 The thing I think I'm most excited for is having babies. Mouse (our six-month-old female) and Brutus (currently about four and a half months old) will hopefully be having babies in the next six months or so. The two of them are probably the most beautiful kitties I've ever seen, and I'm psyched to see what their babies will look like. With her tiger stripes, and his cream/grey GORGEOUS coloring, the should be stunning.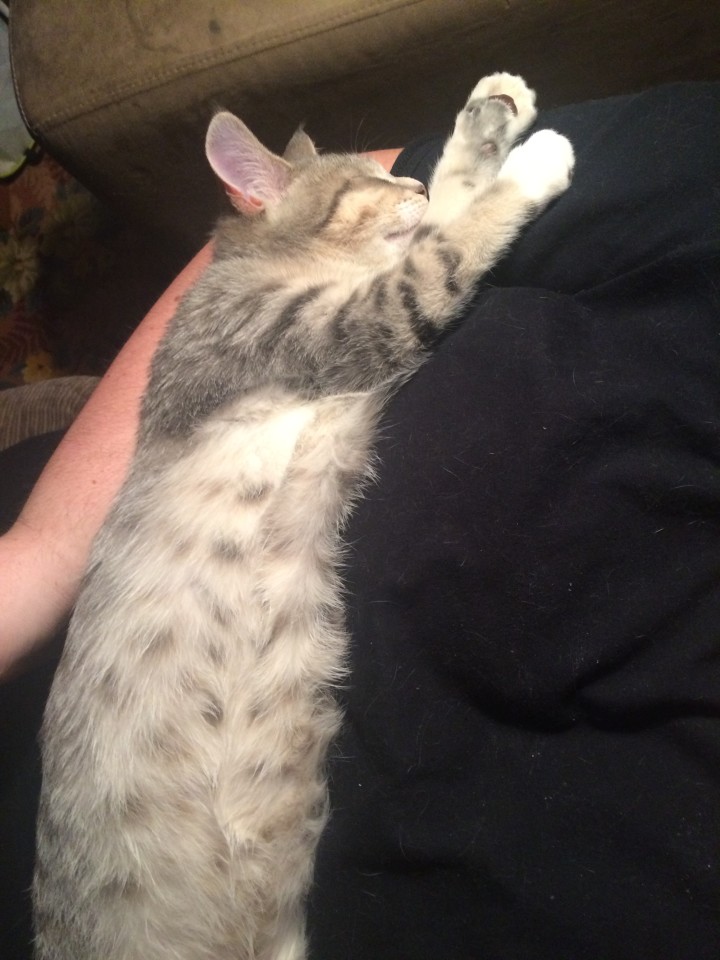 Of the two of our preexisting cats, I expected Arno (the oldest; one year old) to take having a new baby the hardest. While I was right to a degree, he actually took to it surprisingly well. He's always been anti-social, but having the other two babies around has really benefited him. He takes care of his babies and piggy piles with them in their carrier. In short, he adopted the babies and protects them.
Mouse and Brutus took to each other so well, it was almost startling. The first night was rough; lots of hissing and growling, with Brutus crated for the night. But by the second night, he and the other cats were cuddling together. Brutus loves his big brother and sister, and they love him.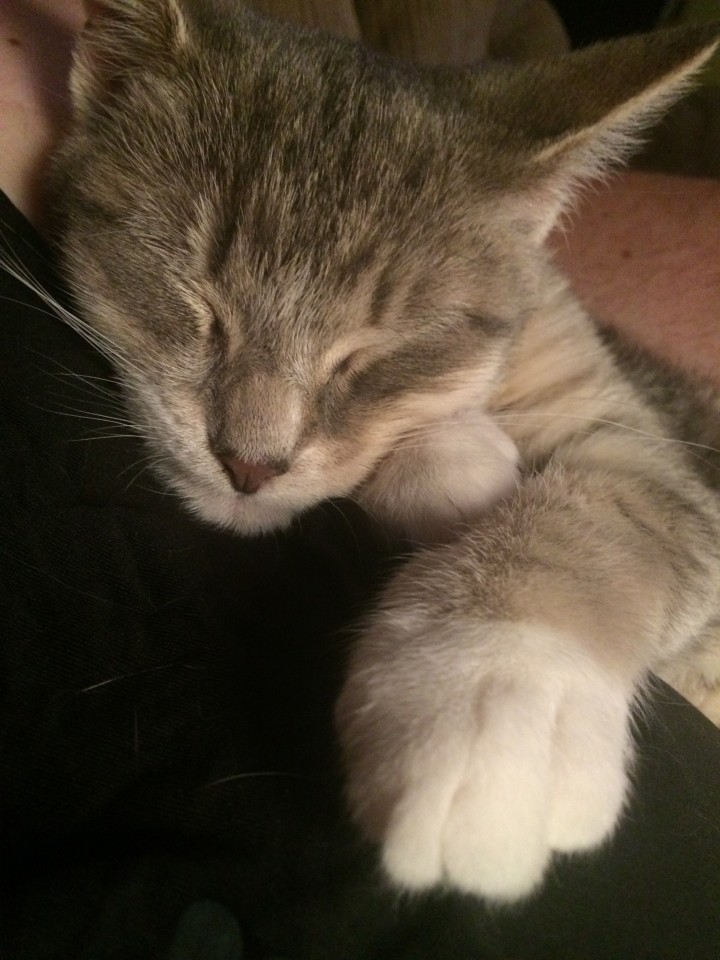 The thing I'm always most excited about when adopting a new baby is watching them grow. Brutus has always had pretty big feet since we brought him home. His little paws are massive, almost the size of Arno's; at four months old. Other than that, there is really no inkling as to how big he's going to grow up to be. I suspect he's going to be a massive cat, but that remains to be seen. His little belly is quite round, and I attribute that to being well fed in his previous home, but we'll still be taking him to the vet for a quick exam, just to be sure.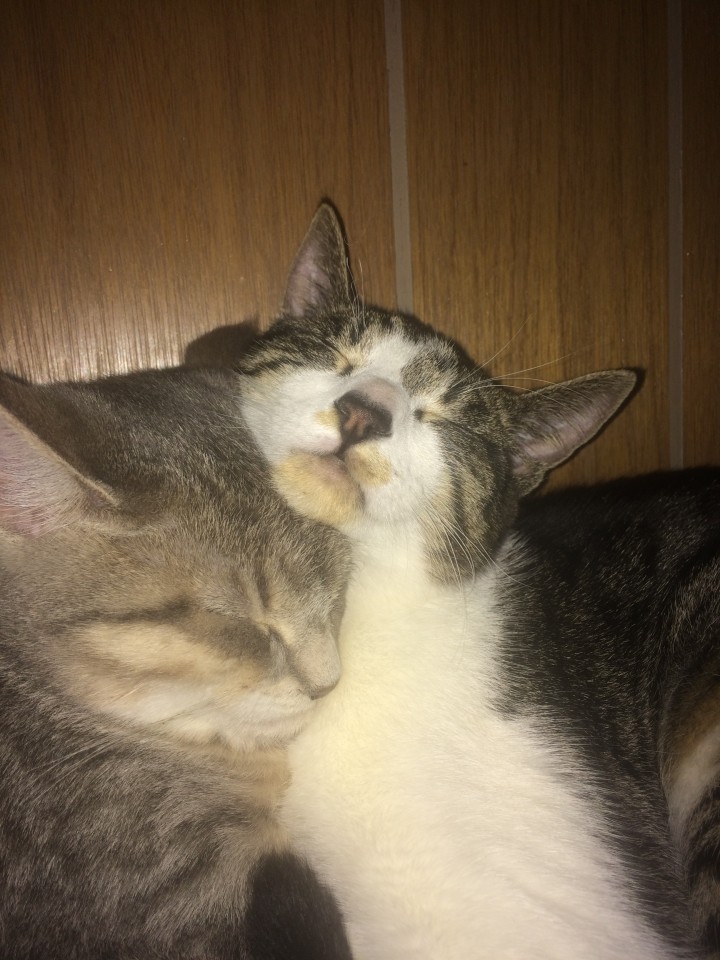 Mouse and Brutus have already formed a close enough bond that I'm confident that they'll always get along. There's been no indication so far that they're going to grow up to be intolerant to each other (aside from the first night, but who isn't a little cranky when they move?) Their favorite place to sleep together is on the back of the couch, or curled up on either my husband's chest, or mine. The like to snuggle together, but also with their humans. But my favorite place they sleep is in the pet carrier, where they all pile in and shuffle around until they're settled. It's quite a sight to behold, but somehow, they make it work.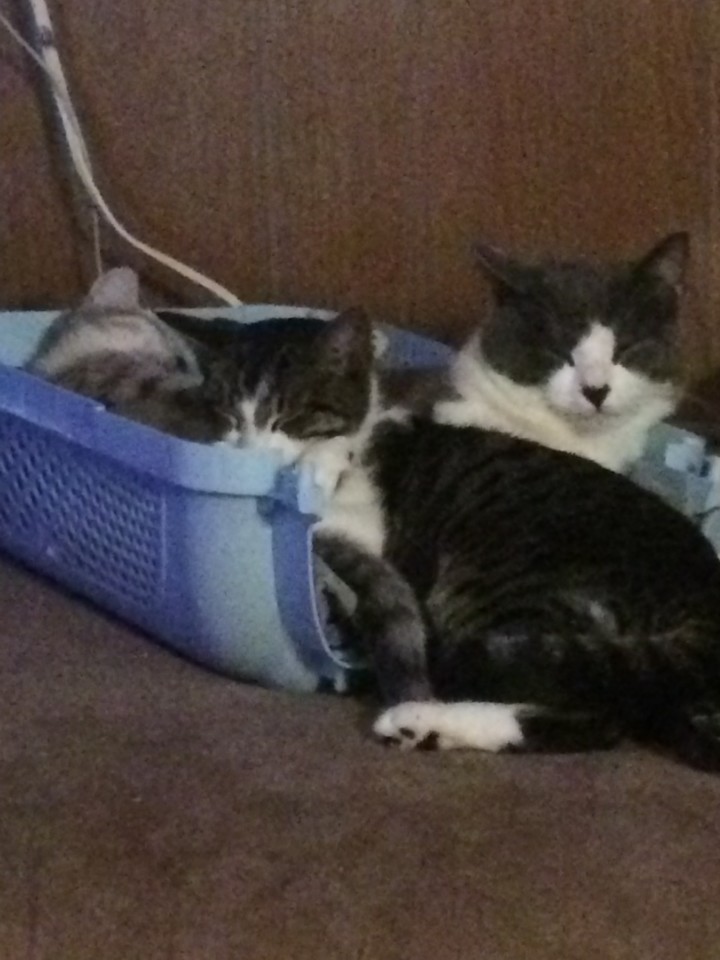 adoption