A Tough Decision
A Tale of Two Sisters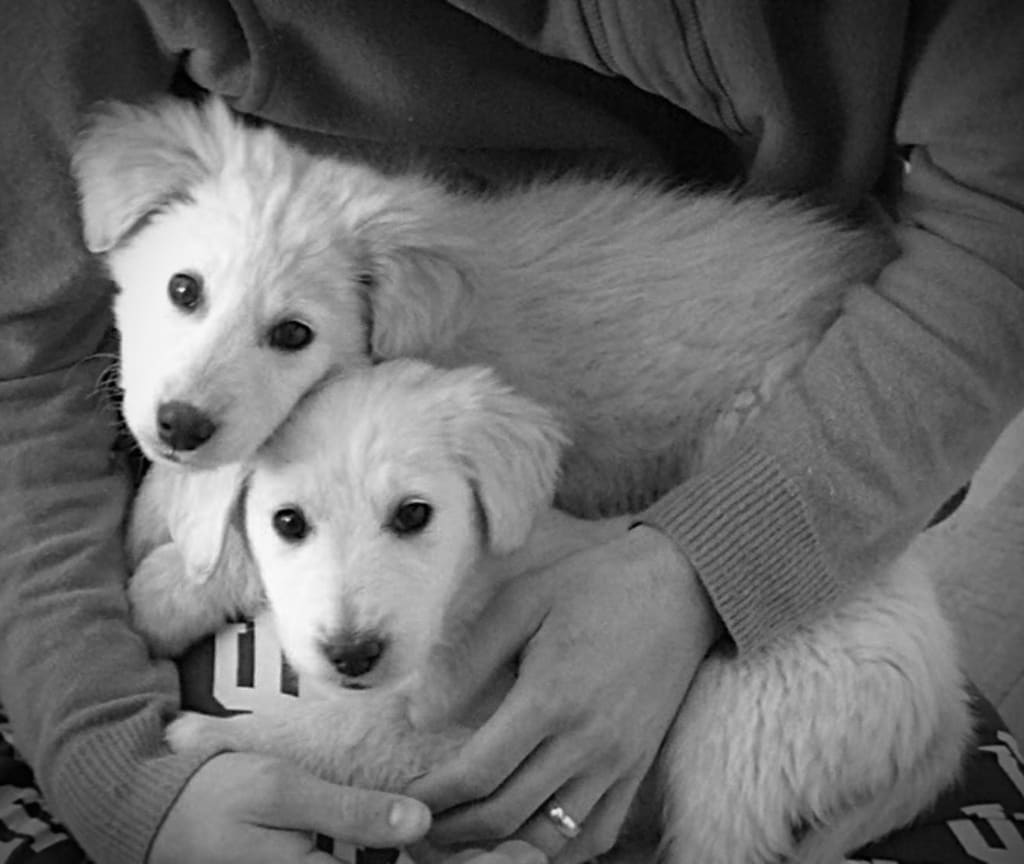 "We can't give her away," I found myself saying, eyes welling. "Maybe we can convince your parents to take her." My husband and I had never intended to adopt two, let alone one puppy during our nine months in Israel. But here we were, two adorable, rambunctious puppies chasing each other around our apartment.
Rewind two months. Our good friends had adopted a puppy from a community in the desert, south of Jerusalem. We wanted a dog at some point, but it hadn't occurred to us before then that this might a good time to adopt. Transporting a pet back to the States from Israel sounded daunting. But when our friend mentioned that the remaining puppies would be taken to the pound in a few days and the likelihood of them being adopted was slim to none, we decided to pay a visit.
Of course, it took less than five minutes to fall in love. One of the puppies promptly crawled into my husband's lap and settled in for a nap. There were two females, both with light-colored fur and sweet demeanors. Someone back in Jerusalem had expressed interest in adopting one of the dogs, so we decided to bring both puppies back and decide later which to keep. The two of them snuggled in my lap the whole drive back, each smaller than a loaf of bread.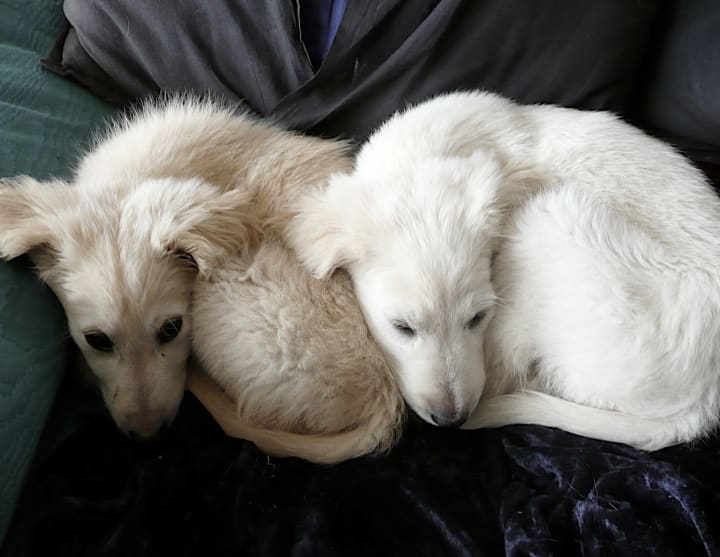 We gave them spontaneous, temporary names. Fox was fluffy and had a big tail that reminded us of her namesake. Levana means "white" in Hebrew, named after her milky white fur. Of course, the names stuck.
Soon after we returned to our apartment we discovered that both pups were covered in ticks. The vet pulled off at least a dozen. A week later, they were both extremely sick. The bloodwork diagnosed a tick-born infection called Ehrlichia. Levana recovered after a round of antibiotics, but Fox was still gravely ill. She was so weak that at one point she had to lean against the wall for support. The vet gave her IV fluids and administered another round of antibiotics. After two months, she finally recovered.
There was just one problem—by then we had grown attached to them both. Not to mention it was difficult to imagine separating them. Each night they curled up together to sleep. During the day they ran around our apartment play fighting like a couple of wolf pups.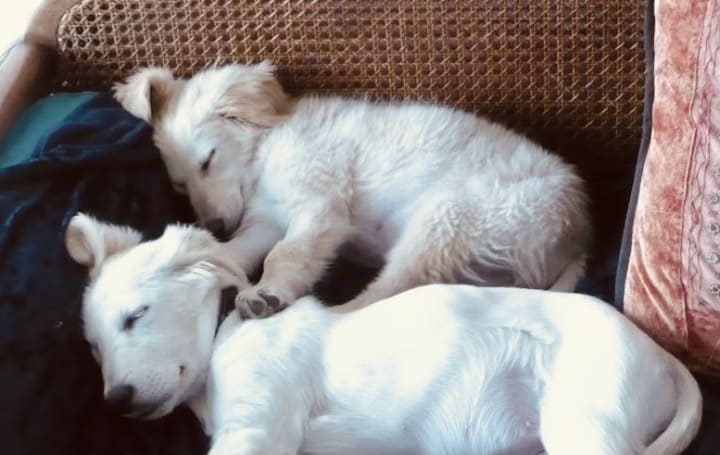 Back to the day we were supposed to re-home Levana. The thought of never seeing her again was heart wrenching. We called my husband's parents once last time. They lived in Massachusetts where we would soon be returning. They had wanted a dog for a while, but had specific breeds in mind. Despite this, they said they would think about it and give us an answer soon. Thankfully it wasn't long before they called with the good news--they would adopt Levana.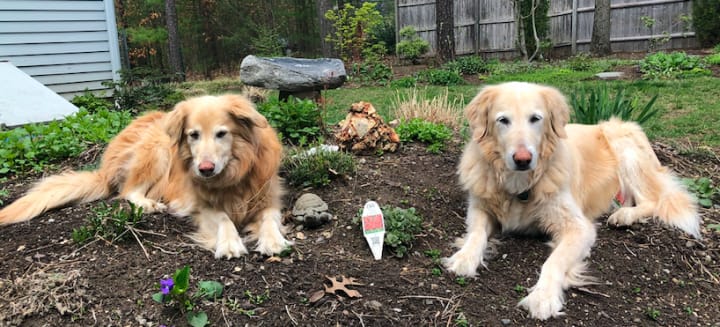 Fox has now been with us through six moves, two children, and two graduate degrees, not to mention countless other milestones. I can not imagine a sweeter soul. She is beautiful, affectionate, and gentle. She is a quiet, calm companion while we work and go about our lives, but also a perfect, lively partner for a walk or run.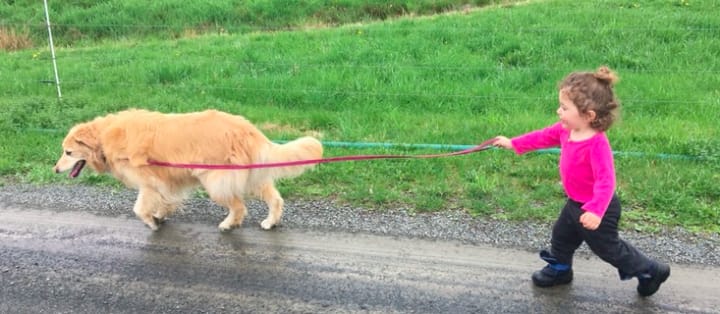 We haven't always lived close to my in-laws. But five years ago we moved to western Massachusetts and now live 25 minutes from each other, the sisters seeing each other weekly. Recently, there have been days when Levana is reluctant to walk or even refuses to go on a stroll. On one such morning, my mother-in-law and I met up at a local trail. Despite her earlier reticence, as soon as Levana saw Fox she jumped out of the car and bounced along beside her. I smiled and thought of that moment thirteen years ago when we decided to call my husband's parents one final time.
There is perhaps nothing as pure and boundless as a dog's love. Likewise, I can not imagine a less tainted, simple affection than that which I feel for Fox. Recently our friends' dog, Fox and Levana's other sister, passed away. Since then, I have been painfully aware of Fox's mortality. This morning I couldn't find one of my shoes. I went straight for Fox's bed and discovered my sneaker next to her, squished and covered in fur. After a brief wave of frustration I remembered my daughter saying, "if she steals your shoes or socks, that means she loves you." I smiled, leaned over and buried my nose in Fox's thick fur before whispering, "I love you too, Fox."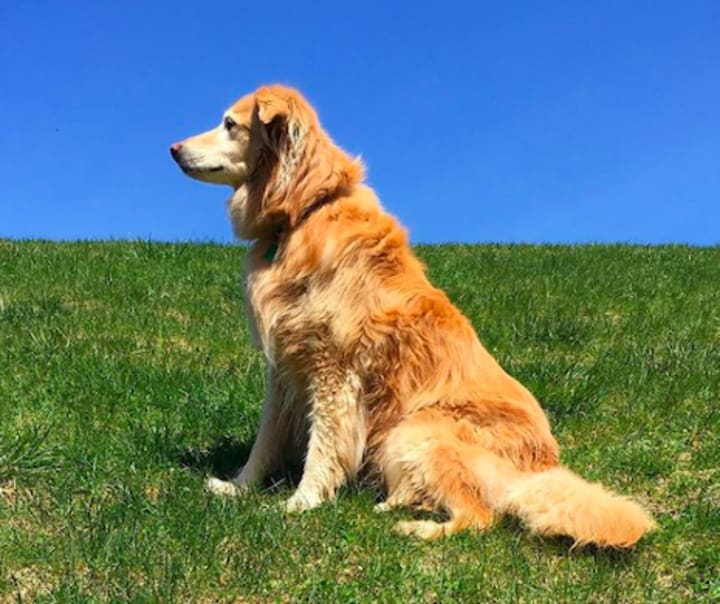 Reader insights
Be the first to share your insights about this piece.
Add your insights