A Letter to Bart
Losing them
Bart rocking a mohawk
I look at all the things that occupy space. All the things which are here now but will soon be gone. Your three bowls, the one for water, the one for dry food and the one for wet food. Your two beds strategically positioned for you to comfortably move around the house and rest when your legs get too tired. Your blanket, the one you find yourself bundled up in way too often and always falls half-way down the living room. The few toys that once were yours but now, with your vision almost gone, have become no one's, just decorative memories of past times. The box holding your leash and rain jacket and sweater.
Right now, I'm sitting in the blue armchair in the living room. You are walking around aimlessly as you've gotten used to. Your long nails are scraping on the tiles, making a faint but incessant sound. You stop by the window, staring into the backyard, as if analyzing all the colors. I sometimes think there is more behind those eyes than what you've ever let us see. I notice your legs are struggling to keep you up and moving. They look weak, trembling almost. I notice, somehow, the insurmountable amount of effort you put every day just to stay here with us.
I want to cry. I want to scream. I want to hope for your life to last longer, even if just a little. But I remain quiet. I know it's unfair for me to ask anything more from you. You have given us far too many years, more than you probably had in store. I know it's unfair for your last days to be sad, filled with broken hopes and tears. So, I remain quiet. I give you a treat, one of those soft and chewy ones you love, and see you gnaw at it with the little excitement your body can muster.
I will cry, don't get me wrong. But I refuse to make you think that you've disappointed us. On the contrary. You have exceeded our expectations, my dear friend. You've had a lot of patience with us. As we learned how to raise you, care for you and love you. You know we're a handful, and sometimes we could have done better for you. But you have been nothing but patient. And for that I will cry. For all the times I wish I had done better. For all the times before I realized you weren't just a pet, but my friend, my little brother.
Thank you. Thank you for teaching me to be a more understanding person. Thank you for teaching me how to be patient and caring and loving the way others need me to be. I will forever remember you as my best teacher.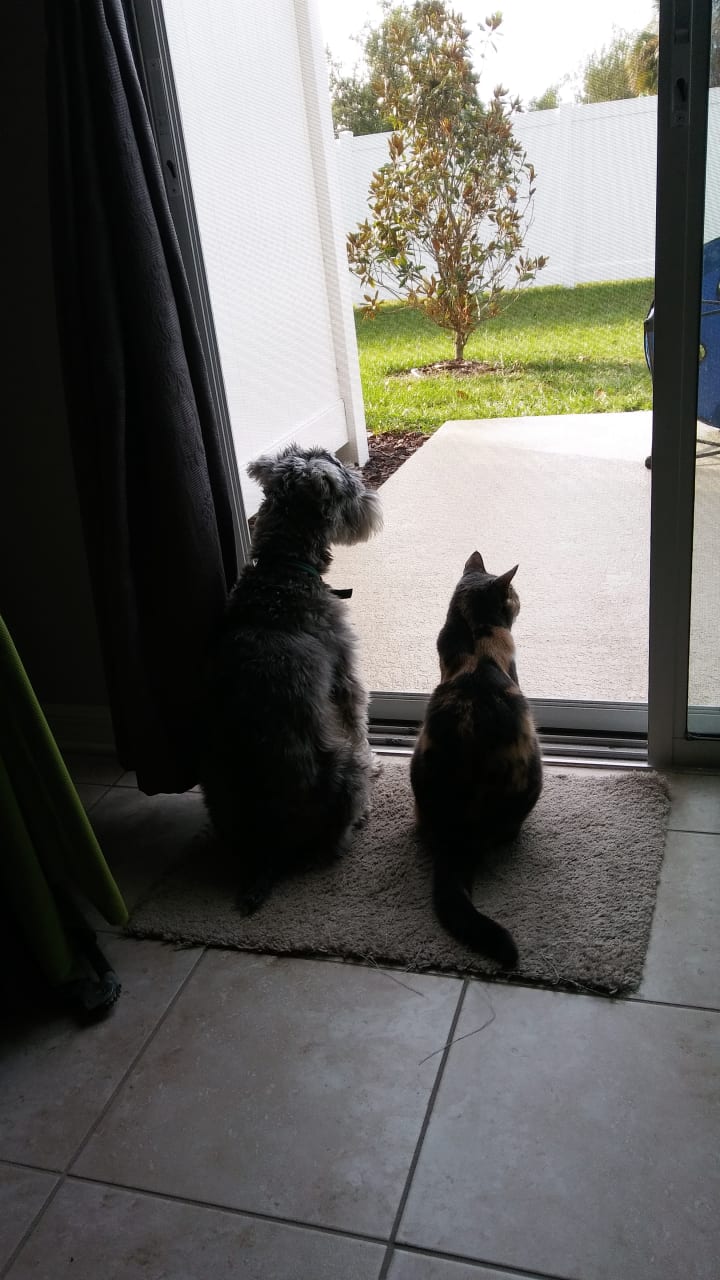 dog
About the author
Reader insights
Be the first to share your insights about this piece.
Add your insights