A Cat Named Tarot
You Made the Van a Home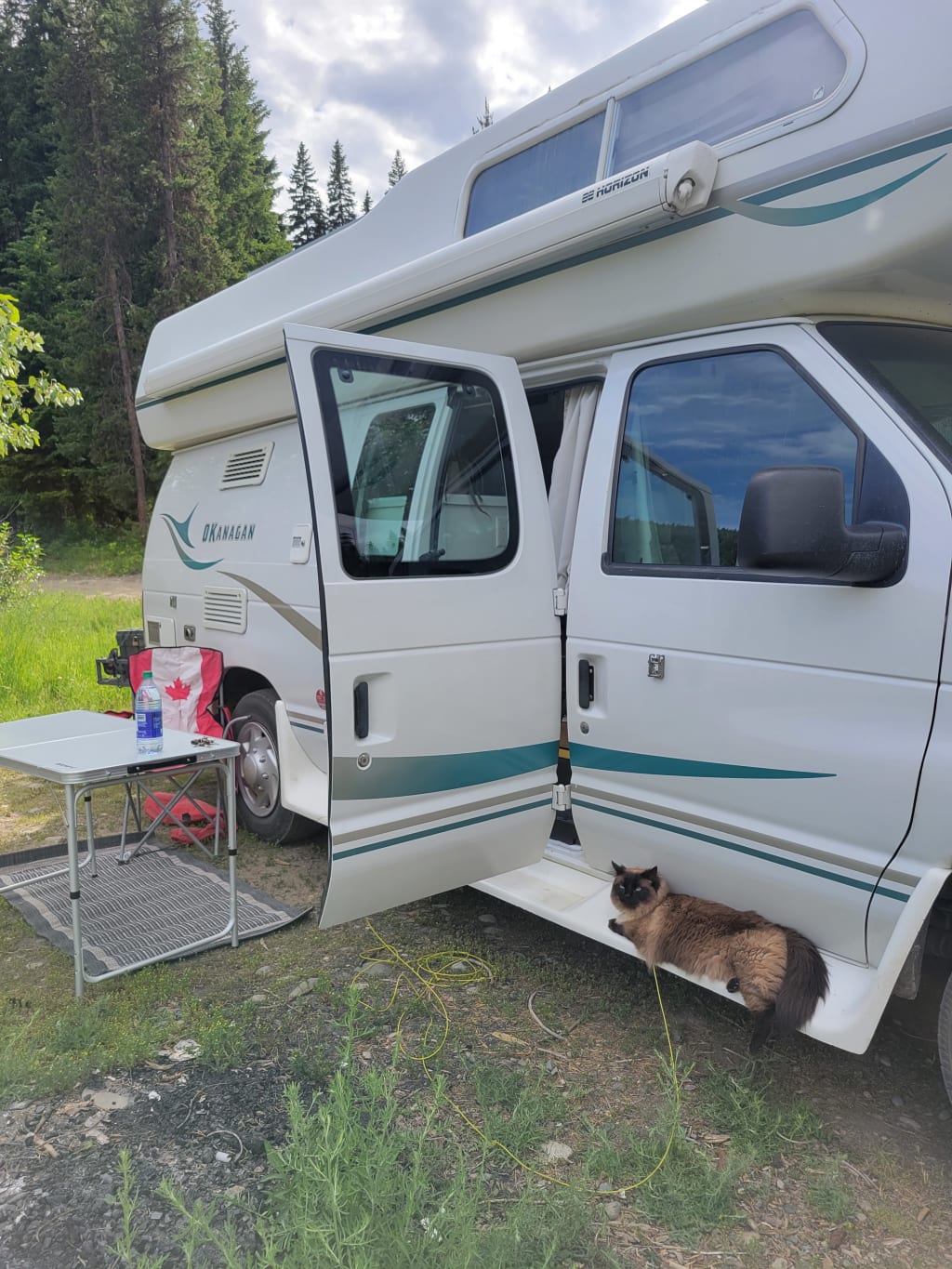 Last year you were with me through every kilometer, every mountain, every small town. The van was our home.
Now I return to spots where you used to roam, with your tail high in the air, your leash dragging behind you as I let you explore the trees, moss and ferns.
I was so proud of you. You were fearless. You embraced new surroundings, unlike most cats who prefer routine and familiarity.
You sat in my lap on long drives, placing your chin on the armrest. You would run ahead on hiking trails and stop, looking back to make sure I was coming. Sometimes you would gallop down a path and then jump up on the trunk of a tree, your claws holding you in place before you let yourself down or I pried you off.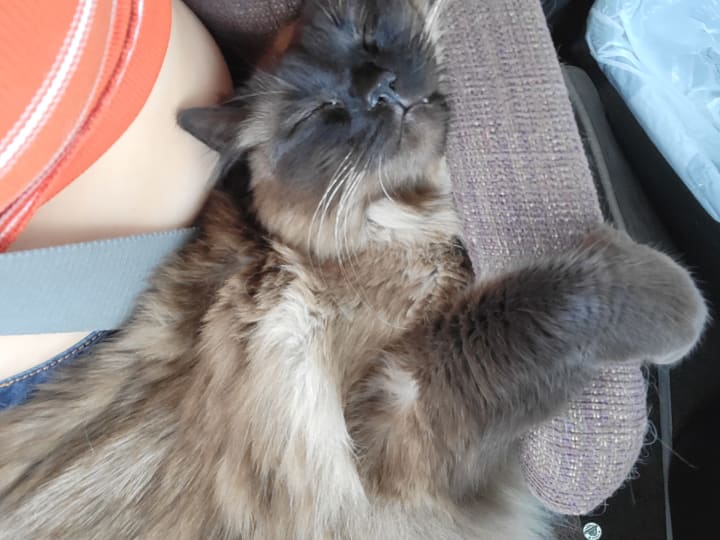 You slept next to me in bed, often next to my pillow, but if I was lucky you would curl up close and I would feel the warmth of your body on mine. Nothing in life was more comforting than that.
I remember how you would greet me when I unlocked the van doors, the sound would prompt you from any napping spot. It sounded as though you were talking when you'd chirp happily upon my arrival.
One time in Pemberton, you valiantly defended me and our home from a bear. You ran under the van, then towards the black puppy-like mass that sauntered behind us. I popped out of my lawn chair when I realized the animal wasn't a dog and grabbed you, throwing you back into the van and into safety. You weren't even phased and calmly settled yourself into comfort as I watched the bear disappear into tall grass.
When you were a kitten I took you for car rides, priming you for a life of travel and adventure. You learned to come, sit, and 'up, up'. People couldn't believe it, that a cat would learn commands traditionally reserved for dogs.
I wanted to give you life. I took you everywhere with me. We would explore crown land together. Between abandoned shacks in the forest and motel rooms in the Okanagan, we saw turquoise lakes, rows of grapes in vineyards, and quiet ponds with green hues.
You've been to more places than some people have. I made sure of it.
One time, you caught a mouse in Vancouver while I let you out on a leash, with the side van door propped open. You brought the live mouse, tucked neatly between your canines, inside the van. Dropping it at my feet, you pawed at it as I screeched, turning around to grab the broom. When I turned back around to guide the mouse back out the door, it was too late. I saw it disappear into the hole for my solar panel wires. The irony of having a cat create a mouse problem was not lost on me.
You were more than a cat to me.
It seemed as though you had an intuition and a form of empathy built into your soul. When I looked into your brilliant blue eyes I felt like you understood me. You loved me as much as I loved you. There were thoughts inside your mind, I could sense that. You were your own person. You were my life companion. You were my love.
People tell me to remember all the good that came from you. All the beautiful memories we made. But it's hard not to shake in my grief. You didn't make it to your fourth birthday.
I used to watch the sky, checking for birds of prey, keeping you safe, keeping you alive, keeping you with me.
Now when I see birds with kind eyes flutter close by, looking at me inquisitively, I wonder if it's you - telling me that you're free.
cat
About the author
Campervan living Canadian with a penchant for psychological thrills and cats.
B.A. Communication & Philosophy
Reader insights
Be the first to share your insights about this piece.
Add your insights