5 Must-Have's Every New Dog Owner Needs
Here are some quick tips to keep your pets happy and healthy from a longtime dog owner.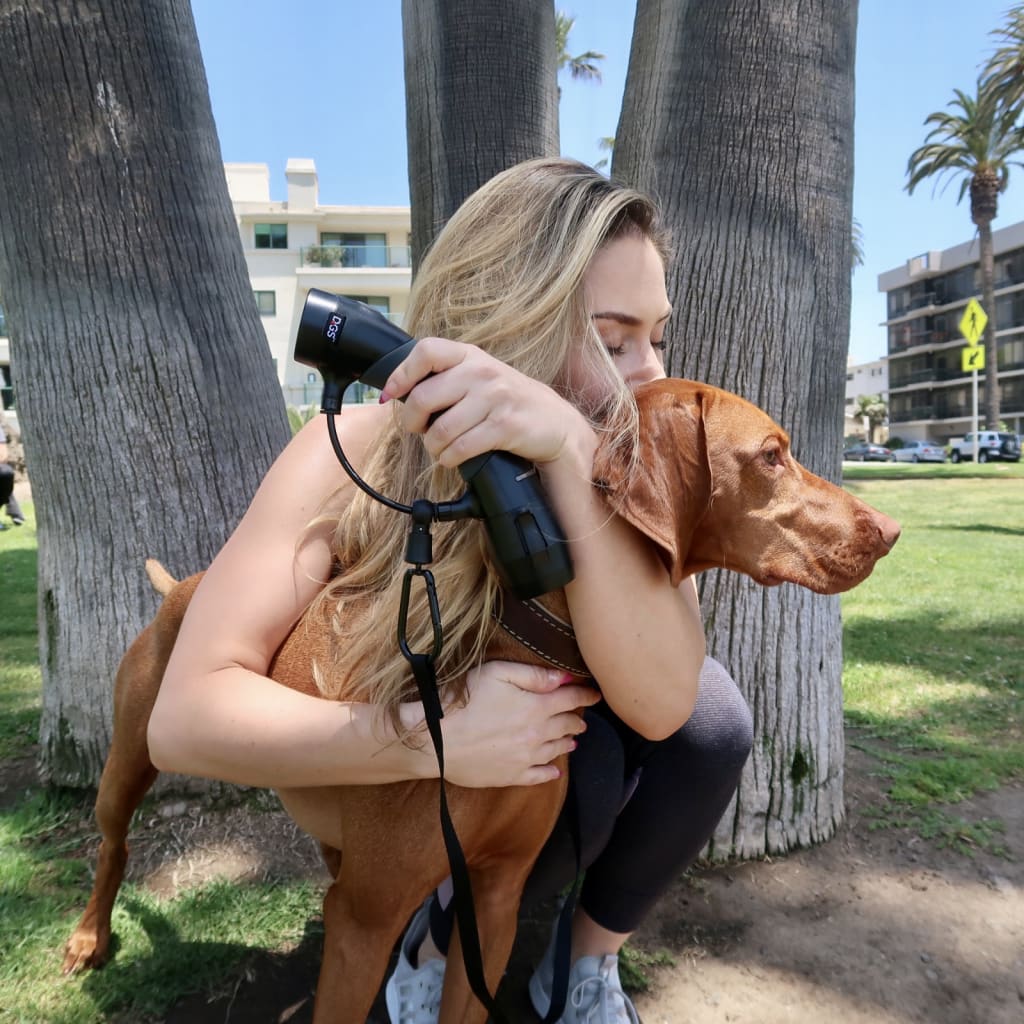 Our furry friends mean more to us than they'll ever know! When I adopted my first dog, Ducky, I had no idea what being a pet owner would truly entail. When I brought Ducky home from the animal shelter, he had a case of Mange which meant I had to give him baths everyday with a special shampoo that would kill the parasite. If you aren't familiar, Mange is a type of skin disease caused by parasites that tends to cause hair loss, lesions and itching on the skin in dogs. After a few weeks of his special shampoo baths, the Mange subsided and I swore that I would do everything possible to make sure my sweet pup would never have to suffer through another nasty bug like that again.
In my years of caring for Ducky, I picked up a few essential tips that I think would be helpful for every dog owner to know.
Tip #1: Find A Playtime/Exercise Schedule That Works for You and Your Pup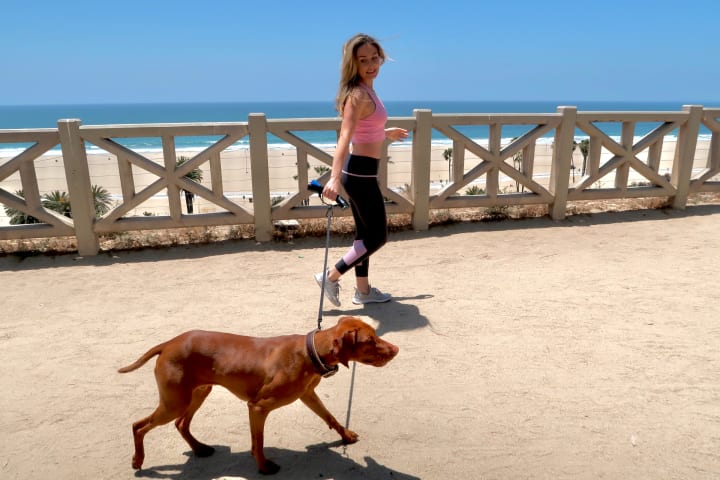 We've all seen how excited dogs can get when they even sense that a w-a-l-k is in the near future. I've found that sticking to a regular schedule when my dogs can expect to go outside and play helps to keep all of us on the same schedule. But, be warned! Once my dogs knew that 4pm was the time to go to the dog park, they DID become sticklers and they did not tolerate tardiness! If they aren't out the door by 4:01pm, I get all the side-eye looks. My dogs also know that I typically feed them when we go outside in the backyard, so they always know exactly what time breakfast should be served as well. Sometimes I really start to wonder if I trained them, or if they trained me! Another tip that's important for maintaining a regular exercise schedule with your dog is to make sure that it's convenient and easy to take your dog on a walk, which brings me to my next tip…
Tip #2: Get a Leash Holder That Makes Sense For You!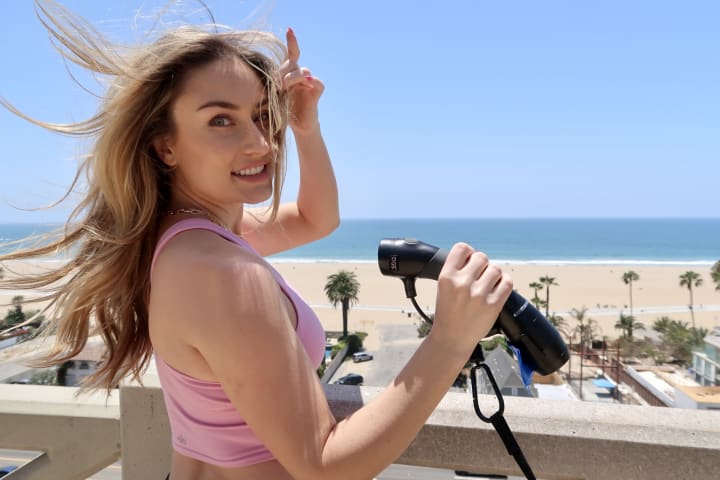 I recently got to try out the I'm Gismo Leash System, and it made going for a walk such a breeze! I always feel like my hands are completely full when I'm walking my dog (literally) between carrying poop bags, treats, and a leash. What I loved about the I'm Gismo Leash System is that it provides a comfortable grip, poop bag holder, treat compartment, and optional flashlight all-in-one! While I usually try to walk my dogs while it's still light out, there are times when they need to go outside in the dark. Having the I'm Gismo flashlight addition made me feel much safer. The flashlight can remain on, or if you click it a second time, it turns into a continuous flashing light, which can be a lot safer if I'm walking on the sidewalk at night so cars can better see both me and my pup.
While the treat compartment is sold separately from the bundle, I found it to be totally worth it. A treat holder is the perfect addition to the Leash Holder, and I find it genius that you can switch the connectables to customize the entire system to your (and your dog's) needs. With built in poop bags and treats, you practically have everything you need as a dog owner right on hand.
Tip #3: Try Making Your Own Dog Treats At Home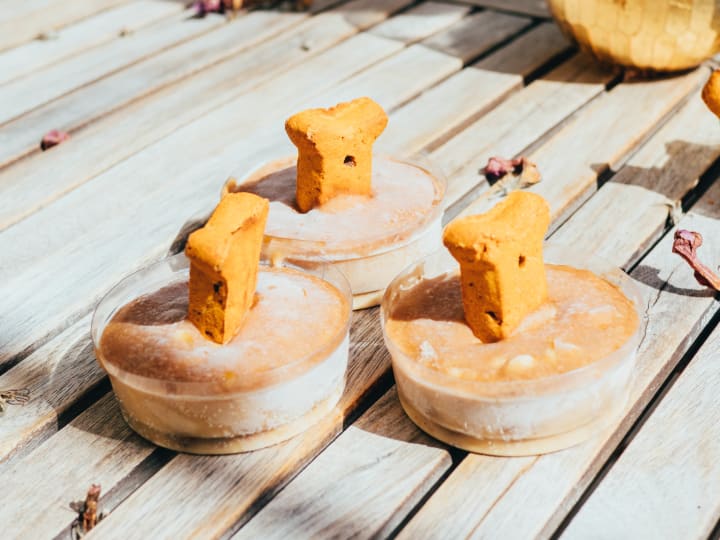 With so many dog treat options on the market today, there's still something really special about making them yourself at home! Plus, when you make them yourself, you know exactly which ingredients are going in. Before you ever give your dog any "human food", make sure to check that it's safe for dogs, as there can be a lot of foods that can be harmful to them that are no big deal for us to enjoy.
In the summertime, I love making "pupsicles" with this simple 2-ingredient recipe:
1:1 ratio of Plain Greek Yogurt & Natural Peanut Butter
Mix the two ingredients together, scoop into an ice cube tray, freeze overnight and pop them out as a sweet & creamy treat for your dog this summer!
If your dog isn't a fan of frozen treats, try this simple baked Peanut Butter & Pumpkin dog treat recipe:
2 cups oats
1 egg
½ cup plain pumpkin puree
2 tbs natural peanut butter
½ tsp salt
Mix everything together, or an optional pulse in a blender a few times will evenly mix everything together. Form into balls and bake at 350 degrees for 35-40 minutes. Let cool & store in an airtight container.
You can easily form these into little bite-sized treats, and pop them in the I'm Gismo Leash Holder treat compartment! Trust me, your pup will thank you!
Tip #4: Socialize Your Dog!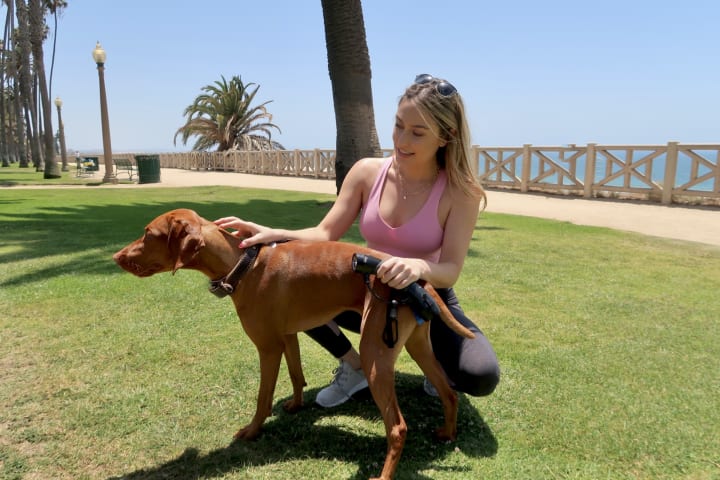 If you're adopting your dog as a puppy, let them get used to being around other dogs and people. When I first brought home Ducky, I made the mistake of not socializing with him as much as I could have. Eventually, he would warm up to people, but initially it made him a pretty shy dog! He would get nervous around other dogs and hide behind me, or if I had friends over he would bark at them until he finally realized that they were NOT an intruder. Socializing your dogs is an important part of their growth and development and will make for a much more enjoyable experience going places like out for a walk, eating outside at a dog friendly restaurant, or even working your way up to a dog park!
Tip #5: Keep Up With Your Dog's Health & Grooming Needs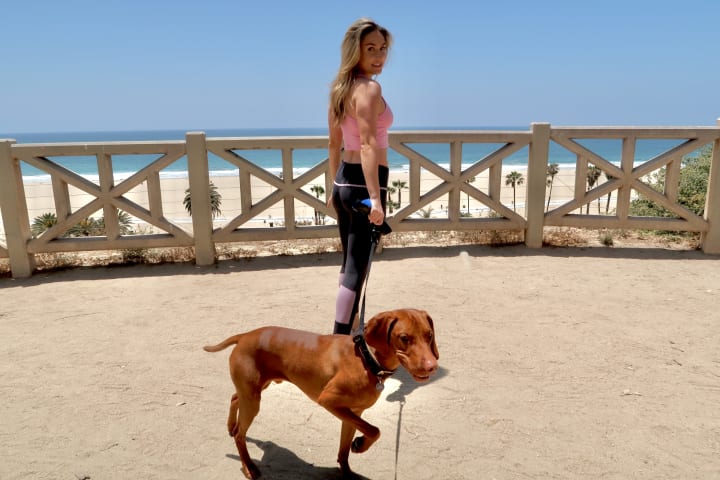 As a pet owner, we are responsible for keeping our pets happy & healthy. This includes taking them in for regular dental cleanings, health check-ups and any grooming needs they may need. If you have a longer hair breed who can't see unless they get their bangs regularly trimmed, schedule in a regular visit to the groomer for a trim to make sure your dog is comfortable. If your dog's nails start to get so long that they are curling, either learn to trim them at home, or have a professional trim them for you. Also, our pets, just like us, need to see a doggie dentist to have their teeth cleaned on a regular basis. These may sound like small tasks, but they are crucial to the health, comfort and safety of our pets! Happy and healthy pets bring so much love and joy into our lives, but they cannot always communicate what exactly they need from us, so we have to make sure we pay close attention to our pets and any needs that they may have.