5 Basic Dog Grooming Necessities
Keeping your pet healthy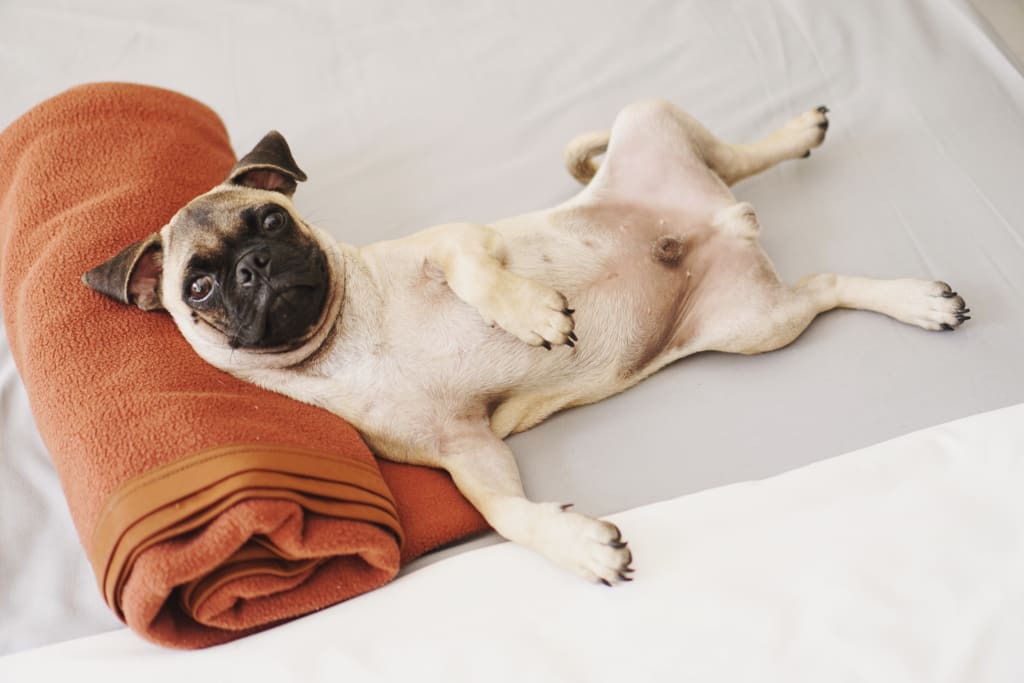 Such is life!
5 Basic Dog Grooming Necessities
Dog grooming does not mean that you need to rush out and find a "pet beauty centre" catering for pet dogs. Although there are centres like this existing, it does not mean that you are required to take your pet there. You have the ability, even if you do not feel confident enough yet. You only need to know what to do and how to do it properly.
There are basic grooming necessities that you can do to your dog that should be carried out on a regular basis. Owners need to be aware for the sake of their dogs cleanliness and health. Dogs are like humans, they need care and attention. If you know what is good for your dogs, then you need to consider the following.
Here are 5 Basic grooming tips for your dog.
1. Checking the ears.
Your dog's ears need attention just as a human's would. Unchecked they have the tendency to be crawling with germs. The worst that could happen is that these germs will eventually turn to dangerous bacteria that can cause illness not only to your pet but also to you and your family.
First start by cutting away hair around the area. Use a clean cloth to you're your dogs ears. Make sure that the ears are kept dry after cleaning, ask your vet for formulations to remove earwax which would assist any future cleaning.
2. Caring for the eyes.
Secondly make sure that your dog's eyes are clean and bright. Build up of discharge may occur from time to time. This should however not create any concern as it is a natural and common occurrence with animals, unlike humans they are not able to remove any discharge themselves. You just need to wipe away with a clean cloth or cotton buds, taking care not to press too hard and cause discomfort to your dog. It may be that you notice an abnormal discharge, if this is the case consult your vet immediately. It is better to have them checked than wonder if you are carrying out the cleaning process correctly. You never know what that might lead to.
3. Caring for the teeth.
The teeth of your dog should be cleaned to prevent tartar and plaques. Yes, your dogs teeth are just like humans in that they are liable to tooth problems. Check your dogs diet, even if you think you are feeding your dog well, it is not an assurance that their teeth will be maintained well.
Clean your dog's teeth regularly. There are tools available that have been designed to carry out this process. Ask your vet for suggestions on what product would be the best to use Be aware of any dental damage, constant care for your dog will prevent any future pain and mishaps later on.
4. Caring for the nails.
Trim your dogs nails down if you see them getting too long, it will turn out to be more comfortable for your pet. Long nails are more liable to germs and bacteria. Dogs are natural hunters they will always go off searching in places that might not be too clean.
5. Hair care.
Brushing your dog's hair will help to keep your pet clean and shiny. Running a comb on their coat will remove the majority of dirt. It would also take away unnecessary tangles, if your dog has a long mane and coat.
I hope that the above suggestions will be useful to you and your pet, more tips will follow, enjoy the read and let me know if you find the above 5 tips useful. Remember if in doubt do not hesitate to speak with your Vet, the above is a guide only, the more you do to help your dog the more confident you will be in looking after your pet.
dog
Grooming your pet can be an difficult task especially if you are new to owning one, this list of documents will give top class information on where to start and to be confident in looking after your pet,
Receive stories by Cats and Dogs in

your feed