10 Adorable Pet Calendars You Need to Buy
Who doesn't want to browse cute pictures of dogs and cats all year long on pet calendars?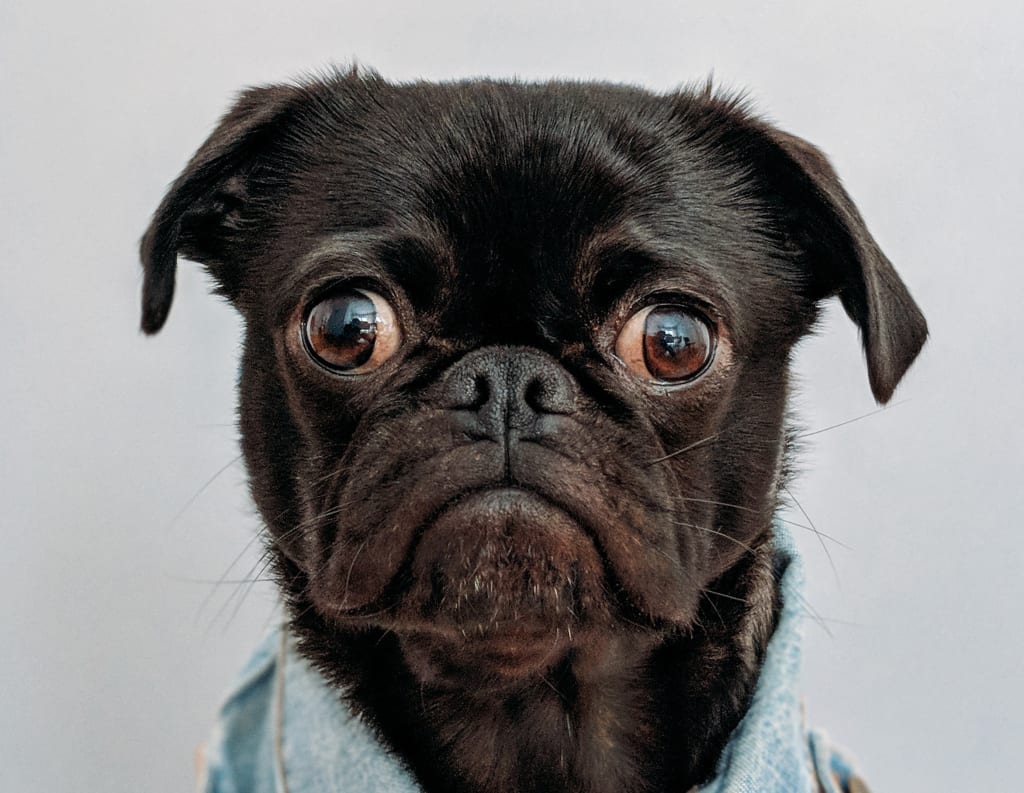 Photo by Charles Deluvio
While people often cannot agree on many things these days, there are a few universal truths that transcend almost all conflicts. One such truth is that small, furry animals are adorable. Accordingly, it is nice to surround oneself with pets and images of these furry companions.
One of the most popular promotional items for these furry friends include the many adorable pet themed photo-calendars on the market, featuring unique images of adorable cats, dogs, or other household pets for each month. There are so many choices of calendars available that it can be difficult to settle on one over others. Whether you are a dog person or a cat person, there are a wealth of different adorable 2019 pet calendars on the market to browse and choose from. Grab them ASAP, before we get any deeper into 2019!
Known as the star of his own YouTube channel, this internet pooch even has his own calendar. A full 2019 wall calendar, it features twelve adorable images of Crusoe, many from or inspired by his numerous adorable costumed internet sketches. In case you didn't know, this adorable black and tan Dachshund is a gigantic YouTube star with hundreds of thousands of subscribers and millions of views on all of his hilarious videos.
If you or someone in your family happen to be a die-hard fan of Crusoe's adorable internet antics, you are going to love this calendar. As wall hanging calendar, this calendar is the perfect place to keep dates and appointments where you can always see them. There's nothing better to brighten your busy day than the impish escapades of the world's most famous wiener dog.
For any true animal lover, there is a special place in the heart for disadvantaged and abused animals and a desire to help them at any cost. There's a massive number of wonderful organizations helping dogs cats and other pets suffering from abuse or displacement and finding loving homes for them. To help their cause, many organizations feature pictures of their rescued pets in calendars to garner the sympathy of animal lovers all around.
One such calendar is this beautiful Rescue Dogs 2019 calendar from Bright Day Calendars. Featuring images of dogs that have been rescued from homelessness or abuse, this calendar is adorable right from the cover photo all the way to December. In fact, the rear cover features the story of the dog on the cover (named Teller) and the mission statement of the Pet Connect Rescue organization, which the calendar promotes and funds. According to the back cover, Pet Connect is an animal rescue that especially stands up for animals at risk of being put down.
There are a lot of things cats never say but make abundantly clear with their actions; being ceaselessly adorable is one of those things. While there are a wealth of adorable dog calendars on the market, there is no shortage of sweet cat and kitten calendars to brighten your mood and lift your inner cat lover. From Willow Creek Press, the 2019 Happy Cats Wall Calendar is guaranteed to be a favorite with cat fans all around.
With this collection of adorable digital photos of real cats, you can get to know and love these furry stars. The calendar features generously sized sections and documentation of American and some international holidays. If you want your feline fix and also a few chuckles along the way, this is the perfect calendar for your home or office.
There are few more popular small dog breeds in the United States than the Chihuahua. With their small size, big pointy ears, huge puppy eyes, and peppy nature, it is no surprise why people across the country and the globe have so much love for the chihuahua. For 2019, Willow Creek Press also introduces this chihuahua themed daily calendar to give you a better value for your money.
With the 2019 Just Chihuahuas Calendar, you and your guests and loved-ones will be generously treated to a great compilation of pictures of some adorable chihuahuas not just monthly, but on a daily basis. While most pet photo-calendars leave you waiting a month for a new cute pet picture, this daily calendar will offer you a new adorable chihuahua photograph for every single day of the 2019 calendar year.
While all dogs are great, there are few more iconic American dog breeds than the golden retriever. With its long golden coat and playful personality, the golden retriever has long been one of the favorite dog breeds in the nation, especially among families with children.
Fiercely loyal and affectionate, it is easy to see why this breed has been so successful. With this monthly 2019 calendar, you'll understand why everyone loves golden retrievers and see their charm showcased in excellent works of photography.
While far fewer people may keep them as pets, bunnies are every bit as adorable and cuddly as their canine and feline counterparts. With their long floppy ears, soft fur, adorable hopping, long whiskers, and huge eyes, bunnies have their own quirky charm and cuteness that is undeniable and very hard to ignore. Accordingly, bunnies have been very well represented in the decorative photo-calendar market for some time, though it can be hard to settle on just one.
Yet another great publication by Willow Creek Press, this 16 month, full color, digital photo-calendar features twelve unique photographs of some adorable bunnies, one for each month of 2019 with six bonus months from July to December 2018. Bunnies may not be the most common pet to find at the pet store, but they're certainly fun and cute to look at.
A favorite for those who long for a smaller pet or one that requires less upkeep than a dog or cat, guinea pigs are adorable furry companions and a popular small pet. Often living in smaller enclosures, guinea pigs are great pets for kids and those who are plagued by allergies to pet dander being spread by dogs and cats.
With their chubby cheeks, big round eyes, and fluffy bodies, the internet has proven the elite level cuteness of the guinea pig many times over. With this 2019 Guinea Pig Calendar, you will get to treat yourself monthly to another adorable furry face to lift your spirits. Additionally, this calendar comes with generously sized boxes, to allow your notes and appointments to be more prominent. This calendar also takes note of all American national holidays to keep you on top of things.
Though admittedly the ferret is not an incredibly common house pet, it still has its own unique qualities that make it an irrefutably adorable critter. Whether you are a fan of Murr from Impractical Jokers, a true ferret lover or owner, or you're just curious, you can find some great ferret calendars for sale where you would get any of your other pet themed calendars.
This weekly planner has tons of cute ferrets, but also some background history and information about these quirky creatures. With a new adorable ferret all over the place, you will most assuredly get your fill of these adorable wiggly rascals. This calendar is great for people who want to keep track of things weekly rather than monthly. After all, having ferrets as pets is a lot more common than you might think!
When looking for pet-themed calendars for the new year, most are seeking a calendar with adorable dog or puppy photographs more than any other critter. New from the Gifted Stationary Co., the 2019 Adorable Dogs Calendar is bound to warm your heart if you truly love dogs.
From the accurate and insightful feature quote on the calendar cover "dogs are not our whole life, but they make our lives whole," to the sixteen vivid, colorful and adorable dog photographs throughout the calendar, the 2019 Adorable Dogs Calendar may be the most charming animal-themed picture calendar of the 2018 holiday shopping season. In addition to the calendar beginning in September 2018, it also features four extra adorable dog photographs for each bonus month, just in case you can't keep yourself from fawning over them before January rolls around.
Though breeds like the golden retriever, Labrador retriever, and their cousins may be seen as the favorite family pets, the Siberian husky is definitely the most beautiful of breeds. Huskies are most beloved for their beautiful coats, usually black and white or grey and white as well as their piercing eyes and energetic disposition. With their many elements of resemblance to wolves, we often think of huskies as a sign of freedom, wilderness, and a rugged and primitive lifestyle.
Few dog breeds are more associated with the image of frozen wildernesses than the husky and its relatives. With twelve striking and majestic photographs of adorable Siberian huskies, this 2019 Siberian Husky Calendar by Over the Wall Dogs captures the allure and mystique associated with these beautiful animals. There are a lot of Siberian husky myths, but one thing you can be sure of is that they're adorable. This pet calendar won't disappoint.
product review
About the author
Fred Park is a writer, singer and guitarist with a deep passion for music, sports and history. Fred graduated from Purchase College in 2016 with a BA in history.
Reader insights
Be the first to share your insights about this piece.
Add your insights