Suits with a Twist: Unexpected Color Choices and Patterns
Suits with a Twist: Unexpected Color Choices and Patterns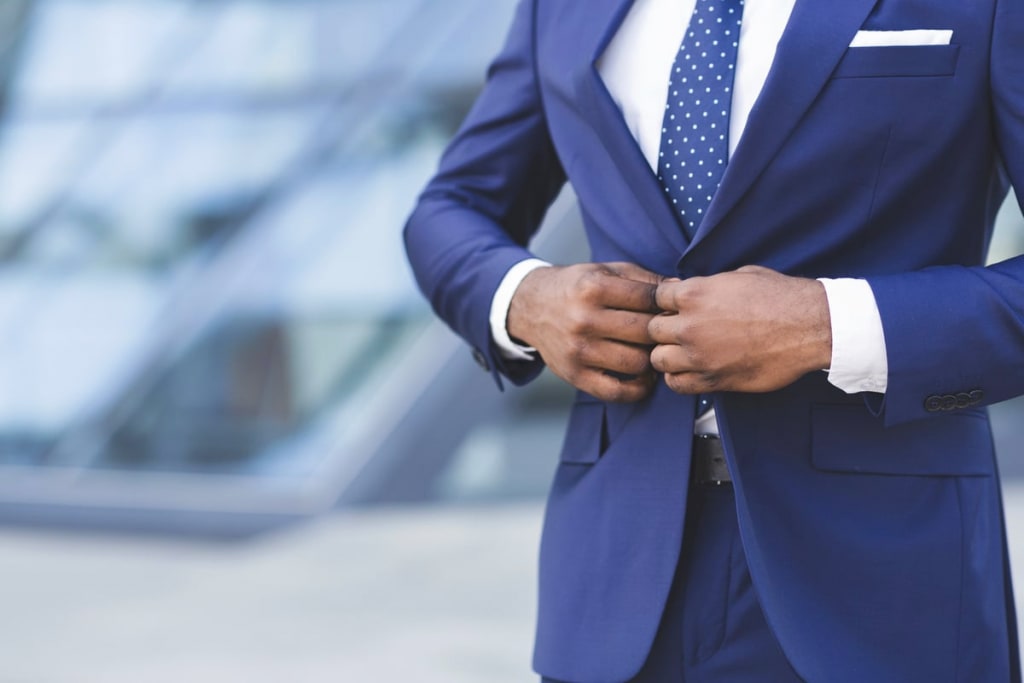 In the fashion industry, suits have been a core symbol of sophistication, professionalism, and classic style. However, as fashion has been in continuous evolution, the interpretation of the timeless suits has also been revolutionizing.
In the past years, we have witnessed a growing trend of unexpected color choices and bold patterns that have breathed new life into this traditional formal wear. These suits, characterized by their unconventional hues and eye-catching patterns, are challenging the traditional norms and redefining the way we have always seen formal wear.
In this article, we will explore the world of suits with a twist, by digging into unexpected color choices and patterns that have captivated the fashion world.
The Rise of Unconventional Colors
The classics, black, navy, and charcoal gray have dominated the suit color palette since forever. These classic shades have a timeless appeal and convey professionalism and elegance. However, fashion is all about pushing boundaries and experimenting with new ideas, isn't it? Well, Loki Season 2 Jacket has introduced an entire range of unconventional colors that you'll love to experiment with. Enter the world of unconventional suit colors:
Powder Blue
Powder blue suits have gained popularity, especially in the summer months. This soft, pastel hue radiates a sense of freshness and youthful charm. Recently, Ryan Gosling embraced this color, which demonstrated its versatility for both formal events and casual gatherings.
Muted Pastels
Muted pastels such as lavender, pale pink, and mint green have been unconventional choices for those who seek a unique twist on the traditional suit. These subdued pastels display a sense of understated sophistication and modernity.
Burgundy and Maroon
Rich, deep shades like burgundy and maroon, have made a striking impact on the suit scene. These colors convey a sense of confidence and individuality while maintaining the formal look. They are particularly popular choices for evening events and weddings.
Mustard Yellow
Mustard yellow suits have become a symbol of bold self-expression. This vibrant color choice showcases energy and optimism, while making it the perfect option for those who want to stand out and make a statement.
Emerald Green
Emerald green, with its lush and regal appeal, has gained recognition as a unique choice for those who seek an unconventional yet refined look. This color is a symbol of luxury and sophistication.
Patterns that Pop
In addition to unconventional colors, bold patterns have become a prominent feature in contemporary suit design. These patterns add a layer of complexity and personality to suits, transforming them from traditional to trendy. Some of these patterns are:
Checks and Plaids
Checks and plaids have made a strong comeback in the world of suits. Whether it's windowpane, Glen plaid, or hounds tooth; these patterns bring depth and texture to the overall outfit. They are especially popular in the fall and winter seasons.
Florals
Floral patterns, which were once reserved for summer dresses and Hawaiian shirts only, now have found their way into men's suits. These designs showcase a playful and confident personality. Floral suits are often a go-to choice for beach weddings and summer celebrations.
Pinstripes
Pinstripes have undergone a makeover with variations in width and spacing. These updated pinstripes add visual interest to the suit while maintaining a sense of professionalism. They are ideal for those who want to experiment subtly.
Animal Prints
Animal prints, such as leopard or snake, have made their way into the realm of men's suits. While they may not be suitable for every occasion, they certainly make a bold statement and cater to those with a fierce sense of style.
Geometric Patterns
Geometric patterns, including diamonds, triangles, and hexagons, have been incorporated into suit designs. These patterns add a modern and artistic touch, appealing to individuals who appreciate precision and symmetry.
Conclusion
The world of suits has undergone a remarkable transformation in recent years, with unexpected color choices and bold patterns taking center stage. This evolution has opened up new paths for self-expression in formalwear, challenging traditional norms and inviting individuals to explore their unique sense of style. Whether you're attending a formal event, a wedding, or simply want to make a statement, suits with a twist offer a refreshing departure from convention.
Reader insights
Be the first to share your insights about this piece.
Add your insights