Growing Up Big
Remember that people are always deeper than they appear and treat them kindly. Please.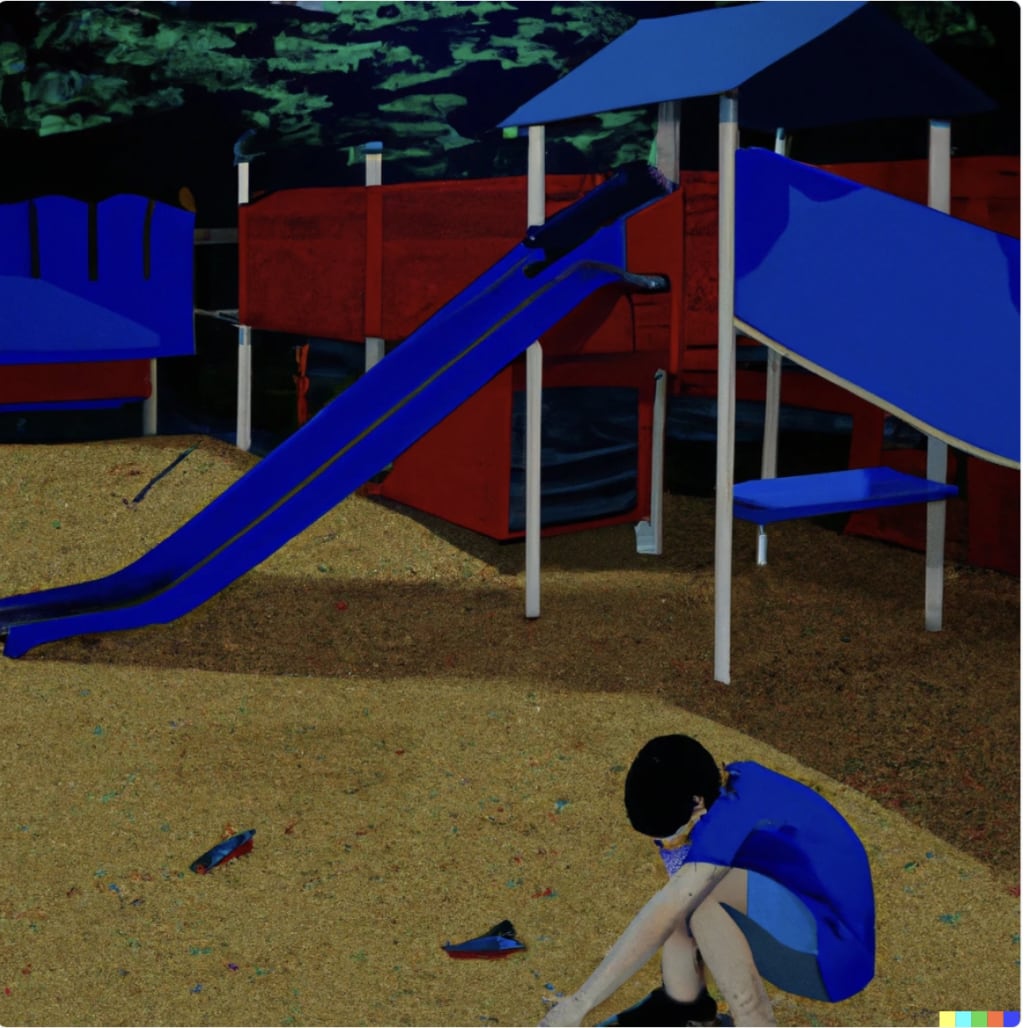 Image Generated Using AI
Hello there, I'm going to open up about my youth and how it impacted me as a man. You can imagine that this is a difficult story to share as I'm not the best at expressing myself, hopefully you'll understand why by the end.
I'm 195cm (6 foot five inches or thereabout) and for my whole life I've always been a lot bigger than my classmates and now than my peers. The result of this is that I always, always, had to be a lot more careful than many people in my bracket. Being larger, and not just tall but with a naturally powerful build, there were a lot of expectations on me and my behaviour.
It was on me, and me exclusively, to handle the perceptions of others. I had to be soft-spoken and gentle at all times or else other people would be frightened of, or at least intimidated by me. I was never able to vent my anger or frustrations like my classmates did for the same reason.
The same expressions or actions taken by one who is much larger than his classmates, versus by one who is average or even smaller, are interpreted very differently. A faster, and not always healthy, maturing was required. No one would ever take my side in any conflict, even if it was just verbal, because I took one step to every two of my fellows. (Slight exaggeration here.)
Because of these expectations, that a child behave beyond his years before he is emotionally mature enough to do it healthily, I developed the standard toxic trait of avoidance and concealment. I repress my stress, anxiety, anger, etc. because it would be socially unsafe for me to express them. This is distinct from the standard rhetoric around toxic masculinity. I did not do this because I was ashamed of being weak, but rather because to do otherwise would make me a target of punishment even if I had done nothing other than express my emotions.
A problem that continues to plague me today.
I'd also like to share an experience that I don't remember, being quite young when it happened, but one my aunt has been up in arms about for years. When I was three-years-old, she took me to a park, where I played the way any normal three-year-old would. Much to the condemnation and distain of the other parents at the park. "Look at that kid," the would say. "Why is he even here? Parents should have raised him better. Why won't he act his age?"
The joys of being the size of a five or six-year-old at the tender age of three.
Piled on top of that and referencing what I mentioned before about how no one was ever on my side, I faced a lot of bullying. This is because children who are prone to be bullies are naturally drawn to those who are defenseless. Once they discovered that I was not an aggressive person by nature, the probing attacks began. Then they discovered that no matter what happened I would be punished, not them.
One can only imagine how this opened certain floodgates.
Verbal attacks were the beginning, and if I engaged in the oral fencing, they would run to the teachers and cry that I had threatened them. And lo I was punished. A perfect catch 22. Either they got to put me down as much as they chose, or I would be punished for defending myself without any physical force at all.
Later, they got more physical. I won't go into details about that, but the pattern repeated. I was larger than them, so they thought they would test their mettle against me and if I lost, then they got to say they'd beaten me. If I won, then I would face the whole of the punishment because I had to behave better.
No wonder I became as much of a teacher's pet as I could. There was little the bullies could do if I was always at the teacher's side, talking to them and under their eye.
The cumulation of this unfortunate bias towards me based on my size, was in middle school. I would have been about 12, and already the tallest person not just in my grade but in the school - yes, I said person, teachers included. My gym teacher, who had a bone to pick with me due to a smart mouth and something of a napoleon complex given that she was a good deal shorter than I, locked me in the equipment room with my bullies.
It took my parents threatening to involve the police and sue the school board for my situation to be taken seriously. "But he's so big," the principal said. "There's no way that three students working together could hurt him, and it's impossible that a teacher... oh... lawyers? Well... maybe I'll investigate this."
The bullying itself did not stop, but at least I stopped getting injured in gym class once we were under constant administrative observation. I remember very clearly how they used to take bets on who could get me to kill myself first. Given how my story has gone so far, you can imagine how the teachers responded to this when I brought it to their attention. Detention. For me. For lying. Because: how could someone my size ever be a target of anything?
Highschool was better, there were only a few incidents when other students tried to pick a fight with "the biggest guy in the yard" and I had a few teachers who were firmly in my corner. They believed me and kept me safe, something for which I will always be grateful. Especially to Coach Falsetto who understood my difficulties and worked hard to proactively keep me safe in his class.
In university, the difficulties became less frequent though no less direct. Multiple times while walking to class, random people whom I did not know decided to throw various slurs, insults, and threats at me. Once going so far as to stand in front of me and berate me at length for the 'crime' of being too tall. She took a long time to explain how inconsiderate it was of me to be out in public because of how naturally intimidating my presence was, and demand that I do various permanent things to myself to remove my threat forever. Which was a nice way to start my day.
The results of growing up big, as I've titled this article, are far from pleasant. I spent a lot of my youth being punished for my size, targeted by my classmates, and occasionally abused by teachers while the world looked on with distain. The world was a cruel place that would never treat me with kindness; it was wrong to defend myself and wrong to seek help, or at least those were the lessons I learned.
Since then, I've been working through some of this trauma with therapy and by building a supportive group of friends who can help me on what has become something of a healing journey. Unlearning the hatred and fear that I was taught through school and by interacting with the rest of the world has been hard, but I think I'm making progress. Certainly, I'm less misanthropic now than I used to be. Maybe being outside of the school system is part of that.
I'm not sure what I want to say at the end now, aside from, please be kind to children. You never really know what they're going through and targeting them for the crime of being born is always the wrong choice.
Lots of love,
Alex
About the Creator
Writing has been a hobby of mine for years, so I'm just thrilled to be here! As for me, I love writing, dogs, and travel (only 1 continent left! Australia-.-)
I hope you enjoy what you read and I can't wait to see your creations :)
Reader insights
Outstanding
Excellent work. Looking forward to reading more!
Top insights
Eye opening

Niche topic & fresh perspectives

Heartfelt and relatable

The story invoked strong personal emotions

Excellent storytelling

Original narrative & well developed characters
Expert insights and opinions

Arguments were carefully researched and presented

Masterful proofreading

Zero grammar & spelling mistakes

Compelling and original writing

Creative use of language & vocab

On-point and relevant

Writing reflected the title & theme

Easy to read and follow

Well-structured & engaging content
Add your insights