Wedding Rings
Deciding on the biggest purchase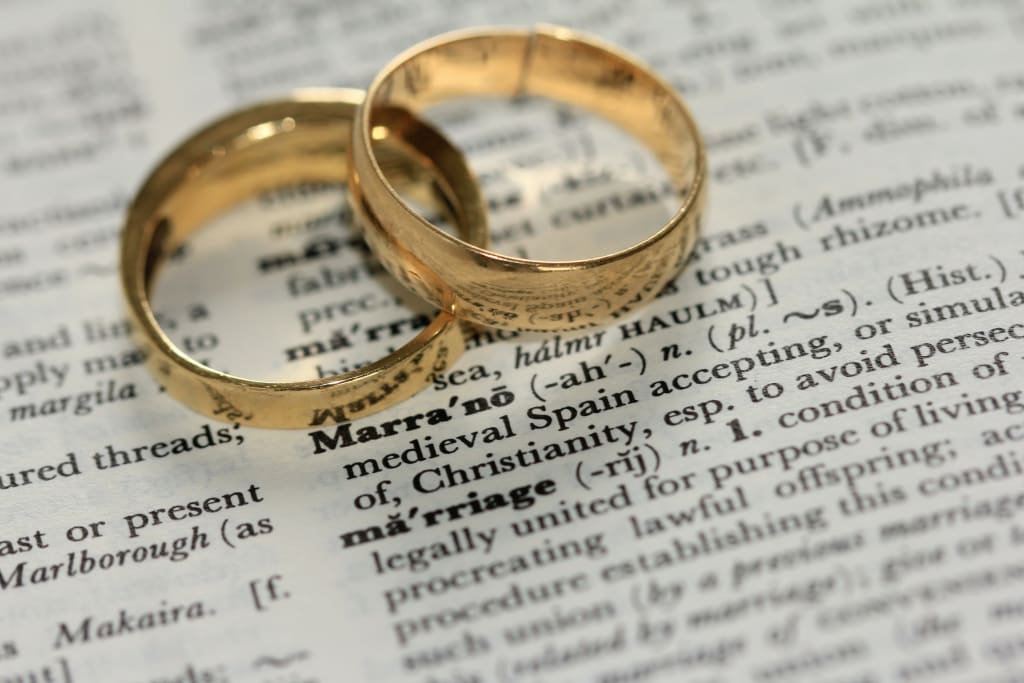 The first wedding rings can be traced back to the Ancient Egyptians when they exchanged rings made from braided reeds and hemp. They placed these rings on the fourth finger of the left hand as they believed that there was a 'vein of love' that ran from this finger directly to your heart.
Wedding rings symbolise a never-ending bond with your loved one. The never-ending circle of love symbolising the direct link to the heart, linking you with your love. They are an expensive purchase but one in which you do no begrudge buying, as they are a life long item. In a similar vein to your childhood teddy bear, they will stand the test of time. Hopefully, they will be in better condition than your childhood teddy bear, but the principle remains the same.
Longevity and lifelong commitment are what wedding rings symbolise. They are a purchase not just for today but well beyond the life in which you are living. My Nan's engagement and wedding rings are still in my possession and I hope that one day I will be able to pass these on to my children to keep safe. They will hopefully keep these and the wedding rings of my wife and me.
Our journey to purchasing our rings took us across Hatton Garden and Bond Street. They were not an easy buy, involving a few thousand pounds and discussions involving price and style reaching into the hours, rather than minutes, but it was worth it. We have now purchased our wedding rings. Our future is decided and our rings will soon be finalised, before hopefully being placed on our fingers in the summer.
A Tough Decision
In a similar vein to many other considerations in life, women have more choice than men. Each store we went to had more than a hundred choices for my partner, whilst I was left languishing with only a few, which may sound unfair, but the small selection was more than enough.
Men do not traditionally have diamonds in their wedding rings which simplifies the situation. Our choices are limited to simple. Simple with a little shine and matt finish or completely shiny and simple. My choice is simple with matt for the centre and a little shine around the outside.
My mind was made up fairly quickly but for my partner, it took a little longer. The one which she chose before Christmas was not the one which she chose earlier this month. It was a tougher choice for her but I am still very grateful for the fact that we took our time and did not rush our choices.
The Final Choice
We decided against Hatton Garden in the end and chose a jeweller's on Bond Street. On the day in which non-essential shops re-opened after lockdown 3 we headed there, visited our first target of the day, and after seeing a few other shops, we headed back to the first shop of the day. Why?
By this point, we had seen what we wanted. We knew the styles that we needed and therefore there would have been no point visiting others. We would be wasting the time of those in the store, as well as our time. This would have served no purpose and with the man in the first store impressing us and offering a decent price, we headed back.
Despite the time in which we are living, we were welcomed back, not with open arms but with hidden smiles. We all know the effect that the global pandemic has caused on the world, yet people still want to buy from people. The other stores which we visited that day did not leave us with the same feeling of confidence.
Our server provided us with a unique sense of confidence, reinforcing the consideration that people buy from people. We felt as though we were not judged for dressing down, or at least I did not. If you ever want to test the sincerity of someone that you are buying from then turn up to the meeting in your most average of clothes and see how they treat you. Our second appointment of that day was the complete opposite and seemed like she wanted to be rid of us as soon as we rang the doorbell.
The Final Price
When you and your partner head to buy a ring, it is good to have a price range in mind, but it is equally good to have a flexible mindset. My partner and I spent a little more than originally intended, only by a hundred or so pounds but at no point did we worry, as we know that the rings are an investment for life. You want them to be comfortable and for you both to be happy with the final purchase. To achieve this, you need to be flexible.
I will not share the final price in which we paid for the rings, as that would be unfair. What I will say is that it was a good idea to purchase both of the rings together, in that way, we were provided with a small discount. If you buy your rings separately, then you negate any opportunity in which to save through a bulk purchase price.
A Final Thought
Wedding rings will still with you beyond your existence and into the foreseeable future. They are not purchases to scrimp on. They are purchases to be made with the long term view, rather than the short term in mind. Wedding rings symbolise the eternal bond between two people who love each other and therefore, trying to find the cheapest rings possible would be a stupid decision. You would always end up regretting it and therefore, why would you go down this road?
My fiancee and I are happy with our choices. Yes, they were a little more expensive but in the long run, the cost does not matter.