Wedding Gown Rehab
Remake, Redo, Do Over, Redesign, Refurbish, Whatever You Want to Call It!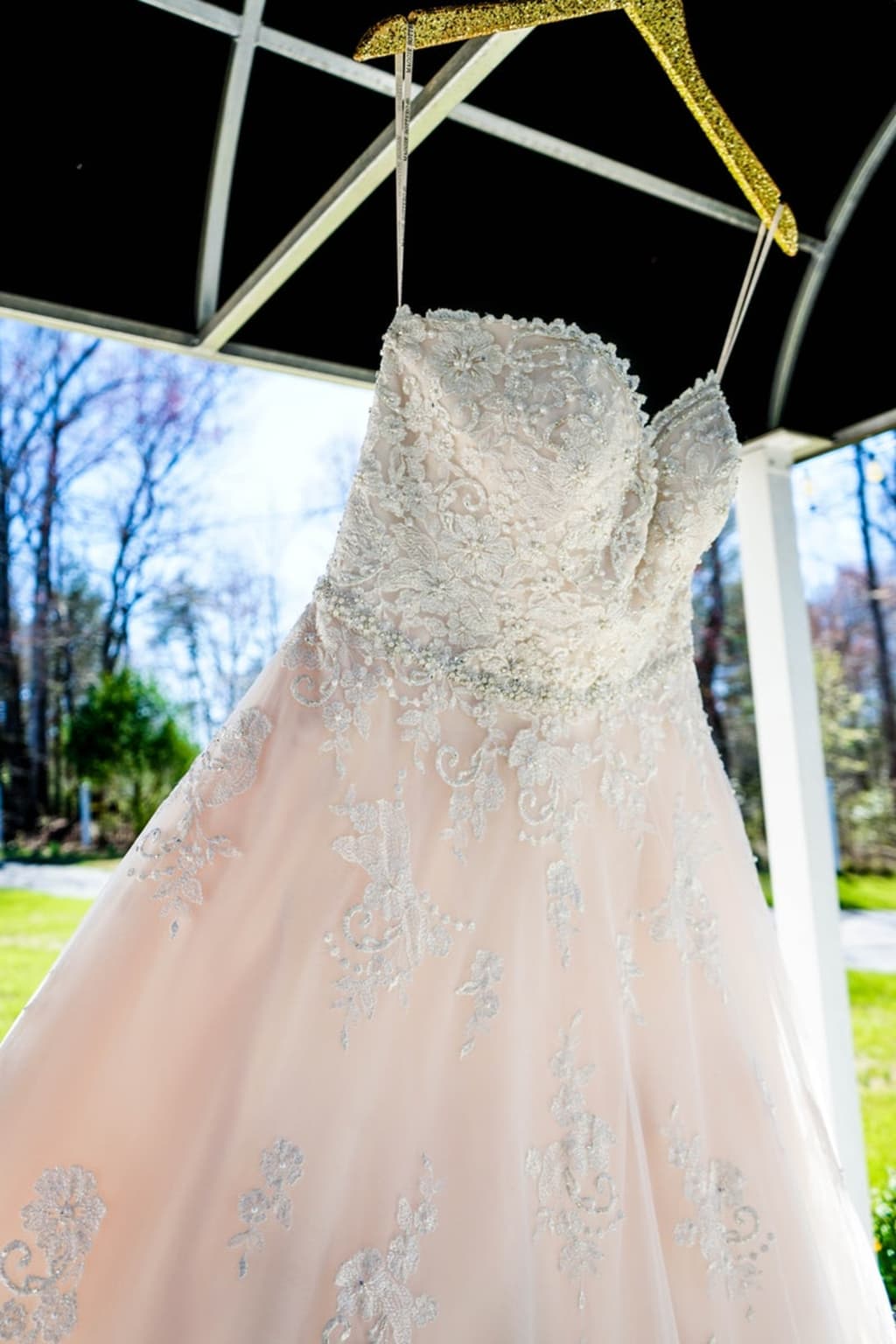 For whatever reason that you have to do a makeover on a wedding gown, it can be a headache if you are in a hurry. Thus, my point is, when you are working with any kind of gown, it is next to impossible to be in a hurry, given the kind of fabric you are working with. Whether it be sheer, nylon blend, organza, silk, or antique lace (which is the worst, by the way), you simply cannot be in a hurry unless you're some kind of genie!
Seam Ripper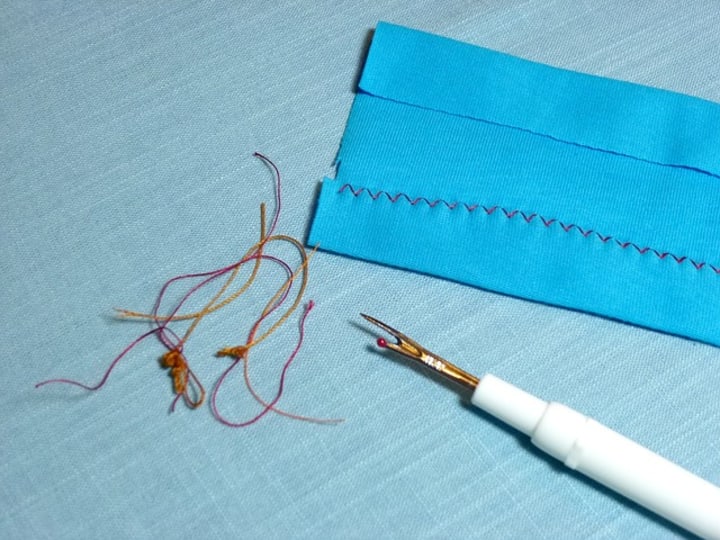 This little guy is your friend when it comes to taking a garment apart, seam by seam, providing it really comes to that. Say you are having to take in up, or let it out, given that there is room for that. Though it will be slow, you must be patient. Hand work is seldom speedy in the process. Seams must be let out stitch by stitch as to not tear the fabric. You put the little hook underneath the stitch one at a time, and pull gently.
This is particularly tricky when you're dealing with wedding gowns, too easy to snag, you must be careful.
This is an excellent video on the use of a seam ripper. But, I also found another one on how to use a razor blade, which is common among seamstresses that alter prom and wedding gowns (even bridal shops). When you've got a lot to do, providing you know what you're doing, you must be even more careful or this could end tragically. Please know that I do not condone the use of a razor blade over the proper tool!
I do not recommend you try this without supervision if you are new to sewing or handling gowns. It is not worth the risk, unless you are very skilled.
Meet the Serger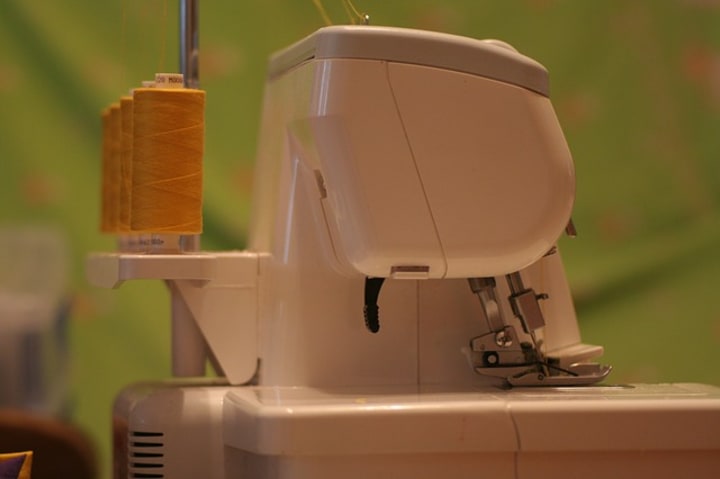 Sergers are machines that can sew several stitches at once, using several spools of thread to keep the edge of the fabric from fraying. They are useful for so many other activities in sewing but, gown material is so unforgiving at times, like satin, for instance. This fabric is not only slippery but, also, fresh a lot. This totally stops that. I have a video below showing how to use one as such.
If you do a lot of sewing, this can be a very reliable basis of professional help. Clean professional looking edges are more than what makes things neater and easier to work with, especially if you make or design gowns.
The Deciding Factor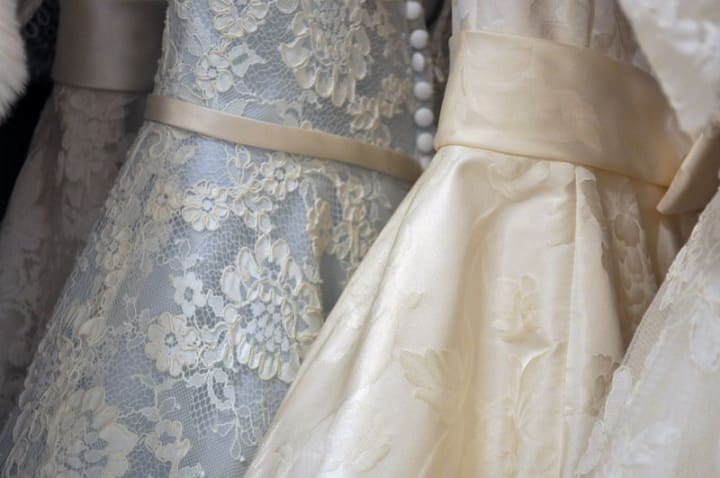 A lot of times you just want to change a used gown that you've bought, or a gown that has been very well stored and taken care of. If it doesn't have pearls, you may want to add them, or some iridescent sequins, to doll it up a bit. Maybe even add a bow. I have pictures of my wedding gown made of antique lace. It originally had puff sleeves and was short. I had long sleeves added, even a slight bustle. But, anyway, you can redo a gown with just a little know how and I had help doing this. It was a lot of fun since I was working full time!
Veil on a Budget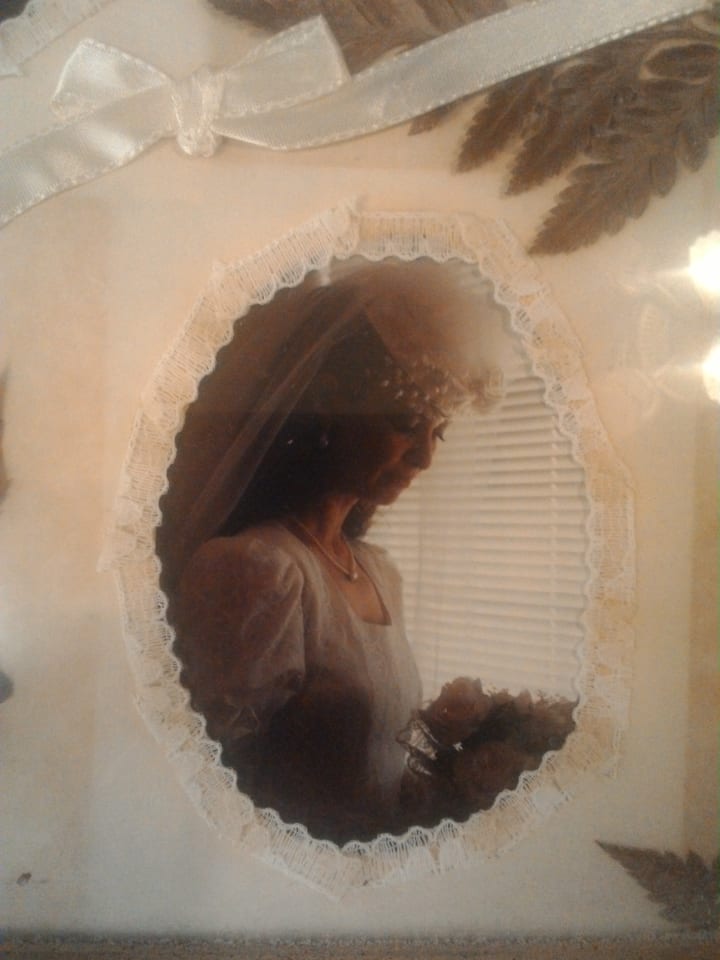 I had planned on purchasing my veil but, it was way more money than a working girl could afford, so I made my own! Yes, you can do it! It's amazing how motivated one can get when you find, ultimately, what you want and it is so far out of reach and there's no time to save up for it. You get really creative. So I got busy, gathered my materials and made a copy of my dream veil for only about $20. Fantastic, since the original veil was $400! See, you can save a lot of money too.
Alterations, No!?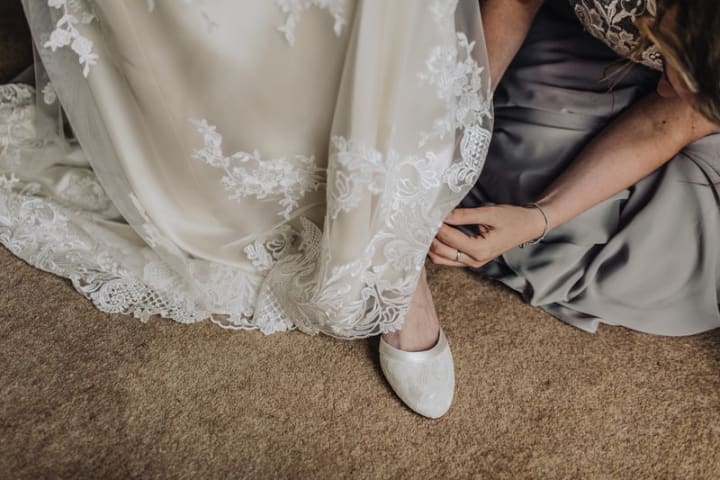 Sometimes bridal shops and some tailors will do alterations, but it will be for a flat fee of $100, even if it's a hem! So, unless you have money to burn you're better off finding a seamstress that owes you a favor, or do it yourself. You will save money, and probably get it done faster in the process.
This is a fantastic video! Very helpful, and easy to understand, tips and tricks that you can get into, especially if you are transforming a used, slightly used, or old dress that was your mom's or someone else's. There are a lot of valuable sewing tips in general as well, enjoy!
The Day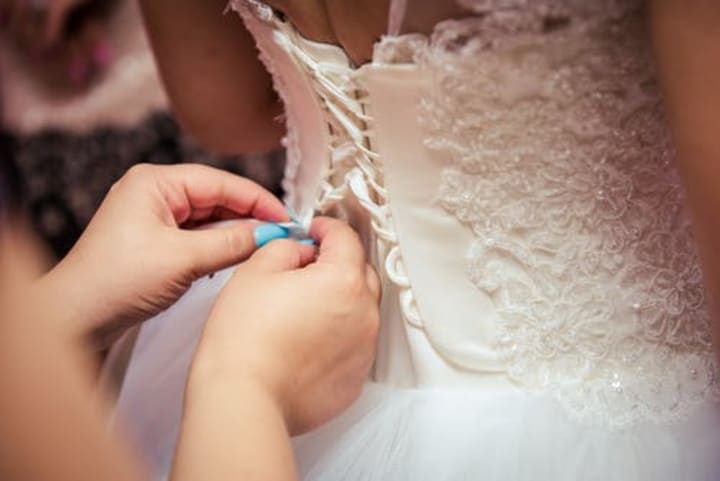 When you finally get it all done, and you are at the Church, or where ever the blessed event is taking place, don't forget to bring some emergency things like thread, scissors, ripper (not razor blade cause there may be children and you don't want accidents), whatever you think you might need to fix a rip, tear, or button pop. You just never know what can happen. Just be prepared and bring your thimble. I don't like to use them, but weddings can be unnerving sometimes and if there's a problem with a dress malfunction, it can be devastating only in your mind. The last thing you want to do is prick your finger while doing a repair. So, take a deep breath and do what you do. It will be awesome!