Useful Wedding Gifts for the Newlyweds
Five wedding gifts besides money that the couple will appreciate.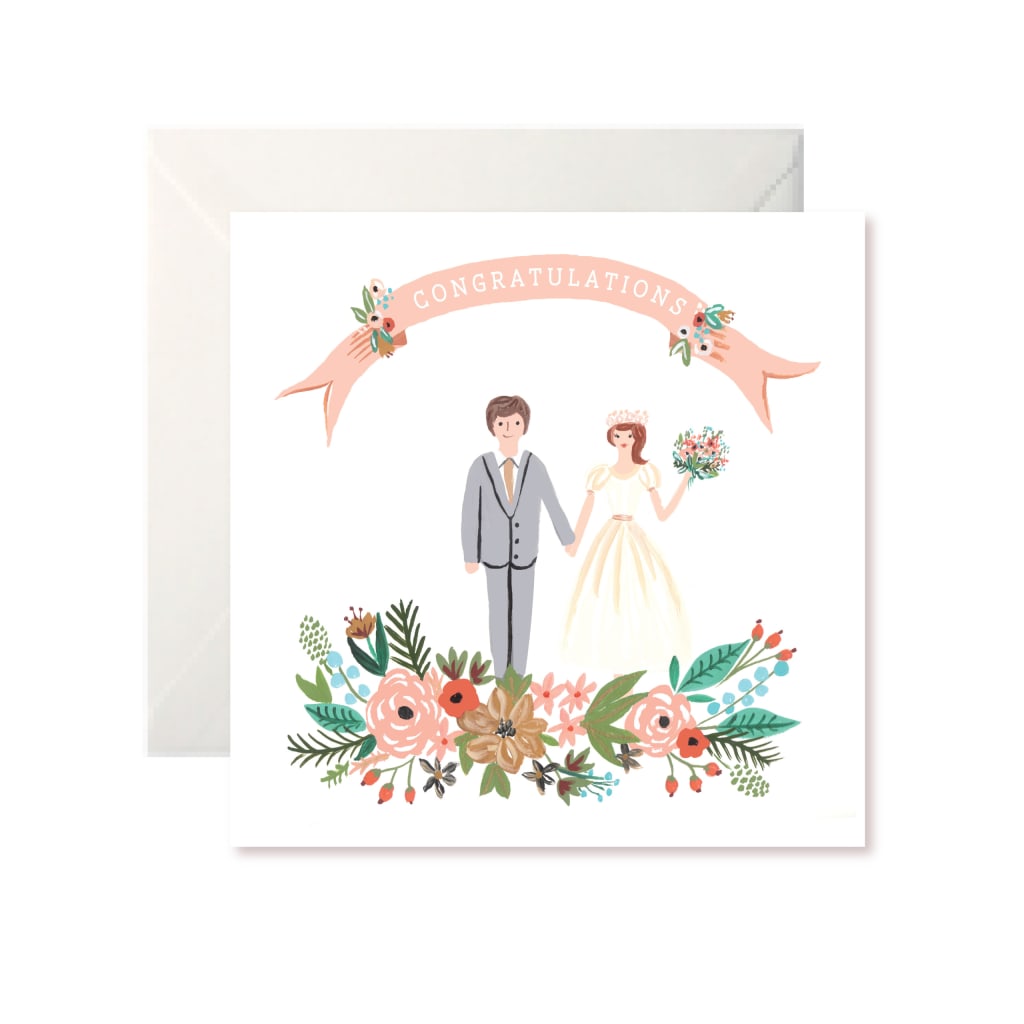 Your friends are finally getting married! You know what to wear, who to bring along, and who are you sharing your table with. But, there's one tiny problem that is stressing you out. The wedding gifts!
Do you get them similar items that they got you for your wedding? Should you get them households appliances? But what if they decided to stay in the fully-furnished owned by their parents? Should you just give them cash? But you're kinda broke. So how much money is consider appropriate?
Here are the top five wedding gifts ideas that the newlyweds will appreciate:
1. Mugs & Tea Sets
The newlyweds will appreciate the Mr. and Mrs. Coffee Mug Set to start their new life as a married couple. If you don't mind spending a bit more, then place your order for personalised mugs that are definitely too cute to use! Too cheesy? Maybe a vintage collection of a tea set complete with cake stands that they can use when you come over to meet them for tea.
Depending on your budget, the options vary from Mr. and Mrs. Wedding Gift Set that you can easily get on Etsy for only $50, to a fancy Voyage Hamper from TWG that comes with four tins of tea to be enjoyed by the newlyweds.
2. Home Fragrance
Home fragrances come in so many various sizes and designs that there should be one that will perfectly fit a space in the newlyweds house. Not sure which scent that the pairs will like? Get a set that is equipped with more than one scent.
Zodiac Candles from Prosperity Candle is perfect for a horoscope junkie bride. Or you can get Happy Place Diffusers that comes with lava rocks from Indonesia. Your friends will appreciate the gift especially on one of those super stressful days.
3. Bed Sheets
This is probably one of the last things that the couples thought of getting extra for their home. They will appreciate your thoughtful gift when their favourite sheets don't dry on time! If you're think it's inappropriate to ask the size of sheets they use, you can ask their siblings or mothers. If you want get something extra for the couple, you can place your order for personalised bed sheets at Bags of Love with their favourite pictures. That will definitely put a smile on their face.
4. Towels
Another essential for the newlyweds. You can never go wrong with a high-quality towel set! Everything from solid colours to luxurious embellished Austin Horn Classics is readily available at Bed Bath & Beyond. Embroidered towels with initials are also available for orders if you want to add an intimate touch to the wedding gift. Maybe get them that personalised beach towel that they can bring along for they honeymoon.
5. Magnetic Chore Chart
Who would thought about that? Probably no one! Not even the couples themselves. But it is important if the newlyweds are moving in together for the first time. The chart will ease their cohabitation process, especially when they are two busy individuals who see each other only during dinner times and weekends. This rare item can be bought from Etsy!
Wedding gifts are definitely not a requirement for attending a wedding, especially if you have offered yourself to assist with the wedding planning. Wedding planning is chaotic and your support and assistance for the bride and groom is more than adequate. Watching familiar faces and friends that they have not seen in the longest times making times to attend their wedding is probably one of the most precious gift that the newlywed will treasure the most. At the end of the day, it's always the thoughts that counts.