Top 10 Wedding Cake Trends for 2020 Weddings
Let's take a look at some of the wedding cake trends in 2020. Couples getting married in 2020 will love these new wedding cake trends.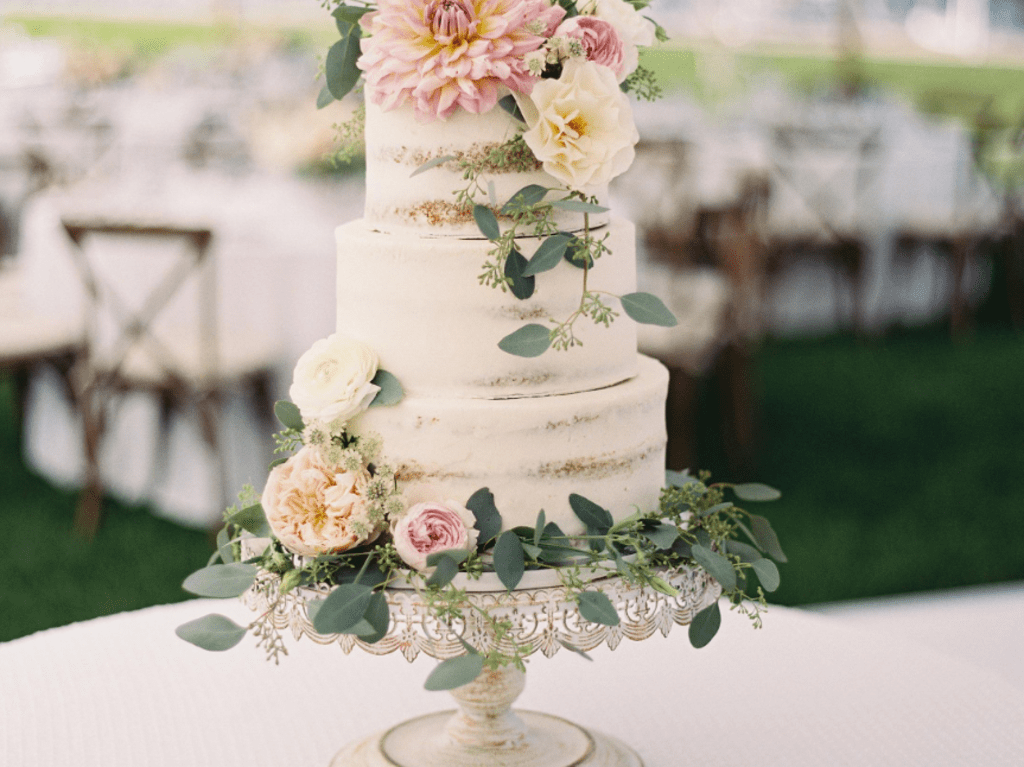 Hello, newlyweds today we are going to give you a ride on trending wedding cakes in this 2020. We think you are definitely going to like them. Of course, no cake can beat that white-colored cakes but nowadays cakes are coming in different styles and colors. It's not wrong to them a try right.
As FaridabadCake is in the business for many years we always love to evolve and try new trends for our consumers. From innovative techniques, beautiful patterns, with vibrant textures, integrate these amazing wedding cake trends in your wedding design to make your cake a big showstopper in your wedding and amaze your partner and crowd at your wedding. We provide 1 kg cake, 2 kg cake, 3 kg cake, 5 kg cake, cartoon cakes, flavor cakes & the list goes on.
Let's look at the top wedding cake trends and pick the wedding cake trend you need on your wedding day:
1) Edible Flowers
Edible flowers?? Yep shocking right. This trend is right on top. These days couples are accenting their wedding day crew with fresh greenery, cascading flowers, floral cake toppers this can be really unexpected to add botanical elements on.your dessert table. It can be also sustainable because you are not going to toss flowers in the trash after the cake cutting.  This trend tracked back to the Victorian era where fresh blooms are beautifully garnished lover meals and desserts. Marigolds, Pansies, Carnations, Violets, and more kinds of roses are fully edible. You can use individual petals of these flowers than the whole flower. 
2) Deckle Edges
This kind of cake trend is intentionally left even a little left around your cake edges where the outcome is undeniably sweet. This trend offers the illusion of ruffles or flower petals, encircling cake which makes it the best choice for a classic and romantic wedding cake. Deckle is a word borrowed from stationary you may see few wedding escort cards and invitations with a raw edge or torn edges that make a vintage antique look. Go with this cake trend by opting for several layers of deckle edges or opting for a minimalistic approach by picking a smooth fondant cake with a single deckle-edged tier.
3) Impressive Details
If you are a big fan of artists like Edgar Degas then this trend Is fully for you. This wedding cake is similar to the painter's palette which abstracts painterly details which is the best way to decorate your wedding cake either you pick delicate florals, brushstrokes, and other whimsical swirling patterns. Your cake surely looks like art in the end. 
4) Tile Prints
Tile patterns are one of the boldest trends in this year's wedding cake. Couples who like to make a statement with wedding cakes will surely love this trend. Mainly it if goes with eye-catching elements like geometric accents and brights colors this cake surely shines up your wedding.  If you have a tile design you love then use special printing technology and edible ink even a few bakers design the same replica of the pattern. We suggest hand piping and painting designs over your cake to get the look. 
5) Organic and natural
As people these days are showing great concern towards the environment we do witness a great shift towards cakes that feels natural and organic. Designing textures in the cake icing makes a good contrast with floral decorative elements where the rough surfaces, stone concrete impact the delicacy of your cake creation. Including wooden elements gives a natural look to your cake, yet if this rustic vibe if it is not the one you need to think marble and stone designs gives striking texture. 
6) Textured Floral Patterns
An ethereal textured floral pattern utilizing a palette knife painting method with royal icing and buttercream is on-trend now.  Brides aren't looking for bold this is perfect. But this trend strikes in effects, just perfect than an abundance of design elements. 
7) Buttercream Cakes
These days buttercream cakes are on high demand than fondant ones. Buttercream going to big where bakers players with designs and colors. Watercolors and ombre cakes created with buttercream. These cakes are with ruffles, stencils, and more. 
8) Geometric Impact
Shapes are going to be the trend in 2020. Either you are thinking to decorate your cake with patterned lines and getting a triangle-shaped cake so, these geometric-inspired designs will be on-trend. 
9) Abstract watercolor
Abstract watercolor design is equal to painted buttercream cake. The much more texture it is the better where they top off with an amazing abstract geometric design for making it fun. 
10) Tall Modern Tiers
Best defined edges, crisp, geometric lines are good to go. Cakes are started to design in modern looks, sharp edges, tall, skinny tiers with clean lines. To give it a look you can add few sugar fruits like blueberries, apricots, cherries too.
There you go. Thinking to see these cake designs on your wedding then visit FaridabadCake online store where you can see our numerous delicious wedding designer cakes to make your wedding more tasty and beautiful. Our wedding cake ranges from cartoon cakes, classical white wedding cakes, designer flower cakes to diet cakes. Order our trendy wedding cake today.