Tanzanite Jewelry Collection Ideas
Jewelry Collection Ideas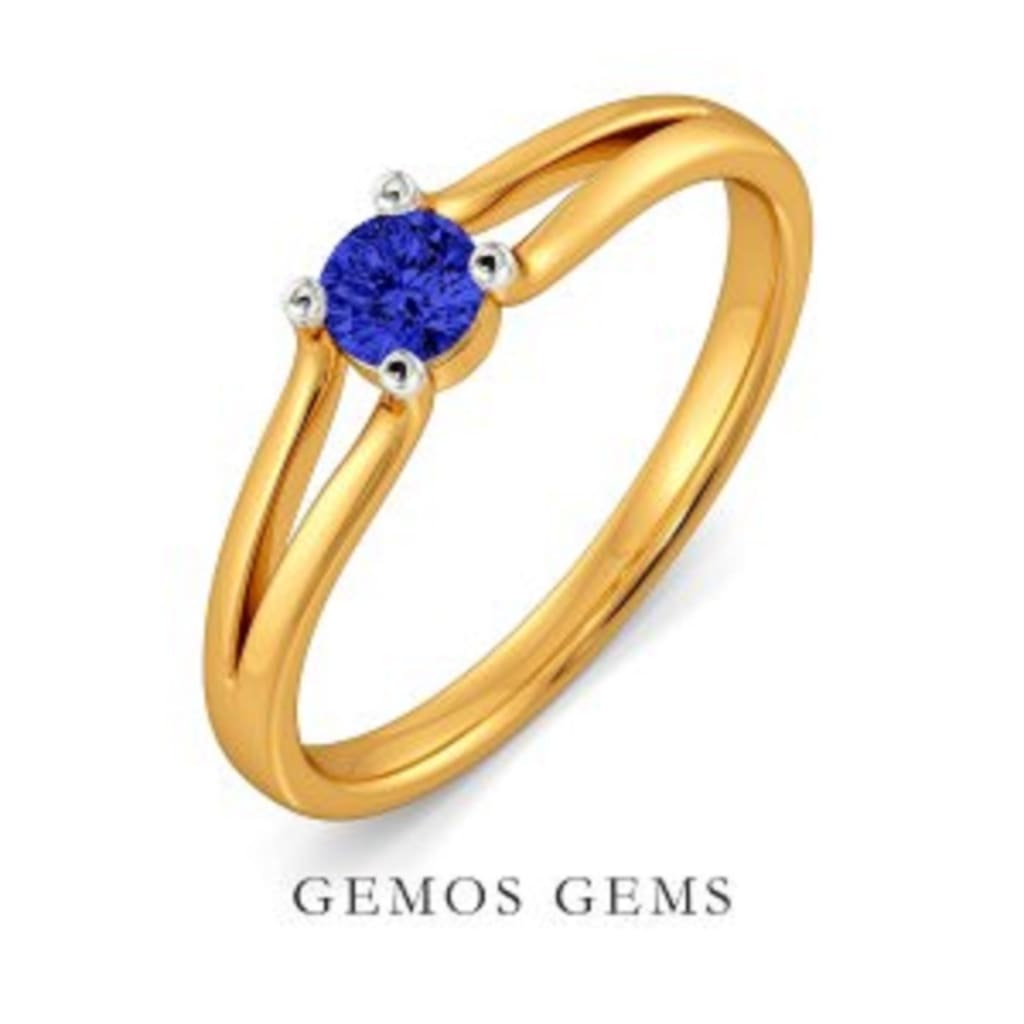 Bachelorette parties, engagement or wedding, who doesn't want to look gorgeous and stunning. Dresses can transform you into a beautiful bride but jewelry completes your overall look. Jewelry is always a dazzling and timeless gift one can receive, particularly when it marks a cherished moment. Jewelry crafted with gold and precious gemstones are especially luxurious and appealing. If you're planning to buy jewelry for a wedding, then look out for an elegant Tanzanite necklace that will shine in group photos. Tanzanite is one of the Big Five Gems with diamonds, rubies, emeralds and sapphires in the list and is well-known for its flawless blue-violet color which changes tone depending upon the angle you look at it from.
Getting confused in choosing wedding jewelry is quite common. But there are some specific jewelry pieces that should be a part of one's collection. However, buying jewelry for yourself can be a tough task if you have never done it before. After all, you're making a huge investment in something you need to wear everyday; however with a little exploration and research, you can get yourself something gorgeous. You'll definitely be excited with your purchase for quite a long time to come. Whether it's a Tanzanite ring you've had your eye on, or a Tanzanite pendant, there's certain to be a piece that fits your collection, style and budget perfectly.
When looking for Tanzanite jewelry for your big day, you need to find pieces that are not only unique for the wedding day, but something you'll wear again as Jewelry isn't intended to be a one-time accessory. The pieces ought to be timeless yet not very old-fashioned, and obviously, it needs to work with your wedding dress neckline. For your comfort, we have listed out some Tanzanite jewelry collection ideas.
Here are Some Tanzanite Jewelry Collection Ideas:
● Personalized Tanzanite Necklace:
Personalized Jewelry pieces are always the best option to buy for yourself or others, as it is uniquely customized according to your preference. A personalized necklace with Tanzanite as center stone is a must-have piece in your jewelry collection. On the other hand, Tanzanite necklaces are classic style statements that can add fabulousness and royal appeal to your traditional look. Necklaces are back in trend now and it is an unquestionable choice of modern brides.
● Chain Dangle Tanzanite Earrings:
Dainty Tanzanite hoops are a perfect, one-size-fits-all gift for you. Whether your fiancée has single piercing or multiple, these elegant chain earrings will enhance her look. A lovely pair of hoops will consistently give your partner a dashing look. In case you're looking for a perfect pair, then Tanzanite chandeliers are a must-go. Try to choose chandeliers which are light in weight and simple to wear, as you are hoping to wear them on numerous occasions.
● Tanzanite Bracelet:
A beautiful pear-cut Tanzanite in the middle of a gold or platinum bracelet completes your overall look. It is an eternity jewelry piece that nobody wants to take off. Besides, it is available in three unique metals so you can find out the most complimenting tone for your partner.
● Tanzanite Ring:
Jewelry has been an integral part of Indian customs since ancient times. A ring is every woman's first choice! Depending upon your preference, get a ring that suits you best. In case it's your wedding band, pick something that you will wear each day. This is one piece that you will wear often more than your other adornment pieces. You can pick Tanzanite as the center stone to make it stand out. Apart from other jewelry pieces, a ring is something which every woman purchases before marriage on various events. We suggest you pick multiple stones accompanying Tanzanite in the middle, the one you can wear on various events at both personal and professional.
● Tanzanite Anklets:
Anklets have always been the favourite piece of jewelry for Indian women. The sweet jingle of the anklets is sure to melt anyone's heart. Tanzanite Anklets are in trends now. Apart from this, it is also considered auspicious to give anklets to newborn and newly wedded brides.
● Tanzanite Charms:
Charms are always a perfect gift for special events and can undoubtedly be incorporated into the wearer's own existing personal jewelry setting. Whether adding it to a chain or a beautiful wristband, it will never fail to stand out. Tanzanite Charms can be a perfect treat to your jewelry collection.
● Tanzanite Hoops:
Tanzanite hoops are upscale and dressy, yet they work with both casual and formal outfits. A couple of medium Tanzanite hoops can hoist an easygoing outfit or complement the elegance of a cocktail party look. When in doubt, slimmer medium hoops with lower carat Tanzanite work best with more casual looks, while wider medium hoops with higher carat Tanzanite work best with the fabulousness of a formal outfit.
● Tanzanite Nose ring:
A mesmerizing blue Tanzanite studded in a beautiful metal base gives a perfect look to the shiny nose ring. This beautiful piece of jewelry will fit perfectly on your nose, and shines like a star. The Tanzanite gemstone is the birthstone of December and is said to have a positive effect on those born in this month. This gemstone is additionally known to keep the wearer near the spiritual side and subsequently helps in being calm. All these features with the beautiful style quotient of Tanzanian gemstone make this nose stud a must-have piece in your jewelry collection!
● Double Row Tanzanite Ear Cuffs:
These beautiful gold ear cuffs come with two rows of Tanzanite encrusted bands and fit easily on any part of the ear—no piercing required. Wear it solo during the day time for a hint of glimmer or double up for an edge-driven, statement-making effect in the night party.
● Tanzanite Pendants:
Tanzanite pendants are one of the most dazzling, exquisite and evergreen jewelry pieces that one can have. From pretty heart shaped styles to small detailing, you have plenty of options to choose from. These beautiful pendants are wonderful to combine with every outfit.
rings
GemosGems.com is one of the leading providers of loose gemstones and colored gemstone jewelry. We aim to provide high quality, handmade gemstone jewelry.