Second-Hand​ Dresses
Being Thrifty Is in Style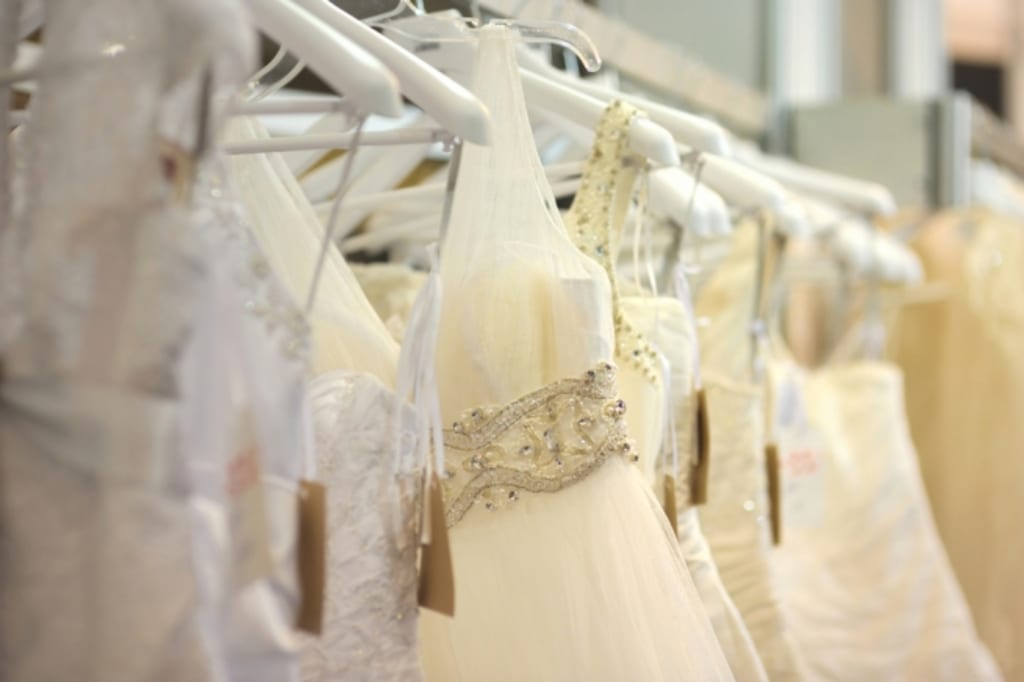 The world is full of used clothing. Much of it goes into the garbage, but we have developed a wonderful system of donation that saves many of these items and repurposes them to new homes.
I have always been a fan of donating clothes that I no longer wear, cannot fit into, or have outgrown. There are some places that are better than others to donate to, but it is still nice to know that the clothes you had are going to a good cause. It's nice to know that your gently used clothing is going to a new home.
I've also always been a fan of buying used clothing. Why spend $100 on a pair of jeans when I can buy the same pair at a thrift shop for $10? It makes economical sense and when money is tight it is a great option for restocking your wardrobe.
Shopping at thrift stores was once a symbol of poverty and was frowned upon by many of the middle to upper-income sectors. However, now thrift store shopping makes sense. More and more people are doing it no matter what their financial situation. It has become trendy and I think it's fantastic.
You can find wonderful things at a thrift store. You can find vintage clothing, brand new clothes, styles you've never seen before, and sometimes the perfect fit that even a retail store hasn't managed to find for you.
You can also find wedding dresses at thrift stores. Now, you can't find them at all of the thrift stores and you aren't guaranteed to find your size or style. But if you commit to looking, you may find the perfect dress for a fraction of the price you would pay for a new one.
Some people are really against the idea of wearing another person's wedding dress. Some people believe that it is bad luck. Others are simply set on having their day be unique and special. That's completely fine.
But for those of you who are more focused on the bottom line and saving a few dollars, thrift stores are the way to go. Whether you are looking for that vintage gown or something modern, you can always find something interesting at a thrift shop.
Give yourself time to do this. You will need to visit a few stores and likely visit them frequently as stock changes over quickly in these places. Try to enjoy the search. If you have something in mind for your perfect dress, thrift shopping may not be the way for you. But if you are open to many possibilities, you may be able to find that dream dress hidden in the racks of discounted, donated clothing.
But what if it's too big or too small, you may ask? If you buy a $25-150 wedding dress then get it altered, you will still be under most people's dress allotment. You will still be saving money and most alteration places can fix your dress for you, so you can shop around for a good price there as well.
So, before you turn your nose up at the concept of a second-hand dress, I suggest you take a look at your local thrift shops. You may be surprised at the quality of items you find there. And you may just happen to stumble upon the dress of your dreams.
Thank you for reading! If you liked this article, and want to read more like it, please feel free to give a donation or read more content by me. Every little bit helps make it possible for me to continue writing.