Planning a Bachelorette? Top Tips to Get Started With It
That said, by now, you, "the bride's bestie" must get started with the preparation of her bachelorette party already.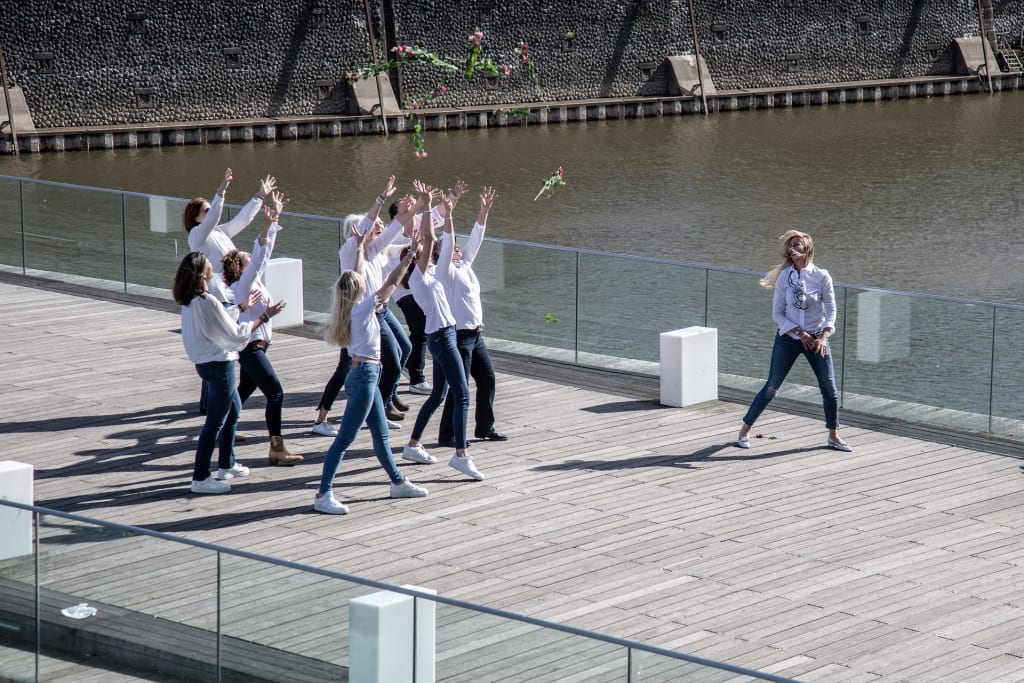 First of all, heartiest congratulations to the "Bride-to-be"!
Seems it was just yesterday when the wedding talk actually started, isn't it?
Time flies, my dear!
That said, by now, you, "the bride's bestie" must get started with the preparation of her bachelorette party already.
Trust us, pulling off the perfect bachelorette isn't that easy. A lot of planning and communication goes into it, especially if there are too many bridesmaids to deal with. That said, keep the likes of the bride in mind and step your best foot forward.
No, you're not alone in this. We are here with a list of some useful tips to help you throw the most amazing bachelorette party ever.
List down the bride's interests
The first thing that'll get you started with the planning of a bachelorette is the likes and interests of the bride. Brainstorm with one or two of her closest friends and list down the things that she adores and also those that she might have mentioned to you sometime. Besides, you can also directly ask her, only if you are not throwing her a surprise party.
Decide the budget
Budget is the second most important factor of all. Decide on it well before you start the actual planning. If it's low, you might want to consider staying in town and doing something exciting. However, if it isn't a constraint, you can even plan something outside (in case the bride doesn't have a PACKED pre-wedding schedule).
Choose a theme
Now that you have all the bride's interests at hand, the budget, and have decided the location, the next thing you need to focus on is the theme.
Choose a theme that's really creative, quirky, and fun. After all, that's what celebrating singlehood is all about!
P.S. If you already have instructions from the bride's end as to what all has to be included in the party, don't hesitate to make extra additions from your end to surprise her.
Prepare the guest list
It's time to finalize the bachelorette party guest list.
No matter how much you dislike that girlfriend of hers, you need to invite her too. (for the bride's sake, of course)
It's crucial to invite EVERY single person whom she's closest to and loves being around. So, make sure to prepare the guest list accordingly and send out invites ASAP. You obviously don't want them to cancel on you because you sent out the invites last minute and their calendars were already full.
P.S. Make the invites as attractive and quirky as you can!
Make the reservations in advance
We all know how difficult it is (or rather, next to impossible) to book your preferred destination days before the event. So, make sure that you make all the reservations well in advance (as soon as you decide the date and location of the party).
In case you've chosen a location where network connectivity is poor, do arrange temporary internet service for the event. After all, people shouldn't be bothered by this amidst all the fun.
Besides, do your research for the best photographer in town and strike a deal with him. Again, be quick and make a booking well in advance because they too have busy calendars, especially during the peak season.
Props are a must
What's a bachelorette party without fun props and cake!
That said, take up the responsibility of selecting the most exciting props amongst the ones available in the market. You can even get their personalized. In fact, you should also get bride's face masks for all of her girlfriends.
All these will just add to the fun element of the party.
Final Word
This is a very special time of the bride's life so make sure you add to it and she enjoys with all her girls to the fullest. All you need to do is plan in advance and things shall unfold well themselves!
P.S. Don't forget to research about the best service provider for temporary wifi for events like these in case the location is a bit off.
Happy preparing. We wish you the most exciting bachelorette ever!
Reader insights
Be the first to share your insights about this piece.
Add your insights