Neon signs: The best backdrop at Weddings
neon sign companies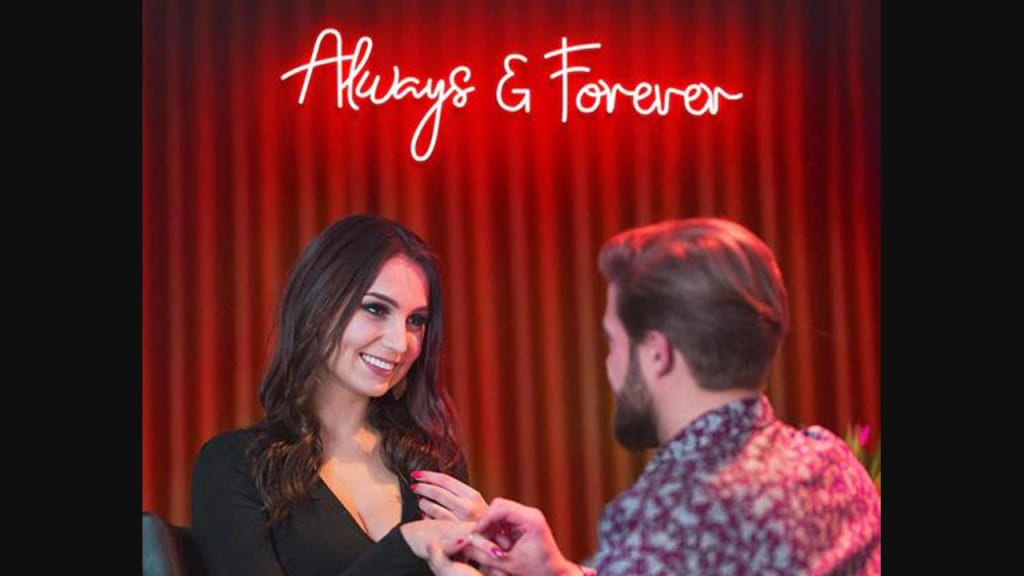 Introduction
A wedding is one of the most important events in a person's life, and a ceremony is incomplete without a beautiful backdrop. A neon sign company can provide a wedding backdrop with nostalgic lighting, vintage design, and modern technology.
Many think neon signs are too expensive, complicated, or non-traditional. But Neon signs for weddings are well known for giving an event a unique atmosphere. Make your event even more special with the best neon wedding backgrounds in the market.
In this blog, we will learn how to create customized neon signs for weddings and the top signs that can create a fantastic backdrop, perfect for capturing moments.
How to create a customized neon sign for weddings?
Neon signs are quite an affordable option to glam up your wedding or any celebration. They create a cheerful ambiance for your space. There are several neon sign companies nowadays where you can buy custom neon signs, and they are easy to create. You can select a design and personalize it per your theme or color. You can even change the pattern or font if you wish. They are perfect for wedding backdrops and can be created per your wedding theme. A custom neon light sign can range between $250 to $1000.
The best neon signs for wedding backdrops
Here are some stunning neon light signs created especially for couples to enjoy precious time together and the ambiance these lights create:
1. Always and Forever Neon Sign- Show your loved ones how much you value them by cherishing them with this neon sign. Technology advancements, online communication, and a consumer mindset toward almost everything are all part of our current reality. With this always and forever neon sign, you may express to your loved ones how important they are to you and how much you value them. This sign comes in various designs and colors and will produce the mood you've always desired. Additionally, it is inexpensive and straightforward to install. It works well as a perfect wedding backdrop.
Always and Forever Neon Sign
2. Just Married Neon Sign- Today is a special day when you can reflect on the beautiful memories of your marriage with this neon sign, "Just Married." Making a wedding sign is contemporary, original, and straightforward. The wedding day is one to cherish and spend with the one you love, and guests will appreciate this wedding sign. This neon "Just Married" sign can be used to highlight your recent nuptials and mark the beginning of your romantic adventure. It's a classic sign appropriate for a wedding or party gift. You can alter them to suit your needs, making a day stand out. You can pick a shade or font that precisely complements your theme. You can also purchase the necessary supplies and make your neon.
3. Honey Neon Sign- Does your friend have the sweet, helpful disposition that makes you think of honey? Do you find it simple to form a bond with your pet? Because of its sweet and delicate flavor, "honey" probably springs to mind when you think of love. This sign is not only lovely for couples, but it also has many uses. You can use it in many different settings and on special occasions. Planning a new outside light or for the interior? Add some of these unique neon lights to spruce things up. These energy-saving lights produce neither heat nor sound.
Honey Neon Sign
Wrapping Up
With our personalized graphics, quick turnaround, and reasonable rates, you can make stunning neon signs for your couples! The Crazyneon store offers a wide variety of beautiful collections. Create it with us right now. You can create the ideal neon sign with the assistance of our helpful experts. Purchase a neon sign right away and share the love!
Source: https://crazyneon.com/products/always-and-forever-neon-sign