I Let My Fiancé Plan My Bachelorette Party and It Wasn't a Total Disaster
Planning a bachelorette party is no easy task, and from someone who was entirely out of their element, my fiancé made it one I'll never forget.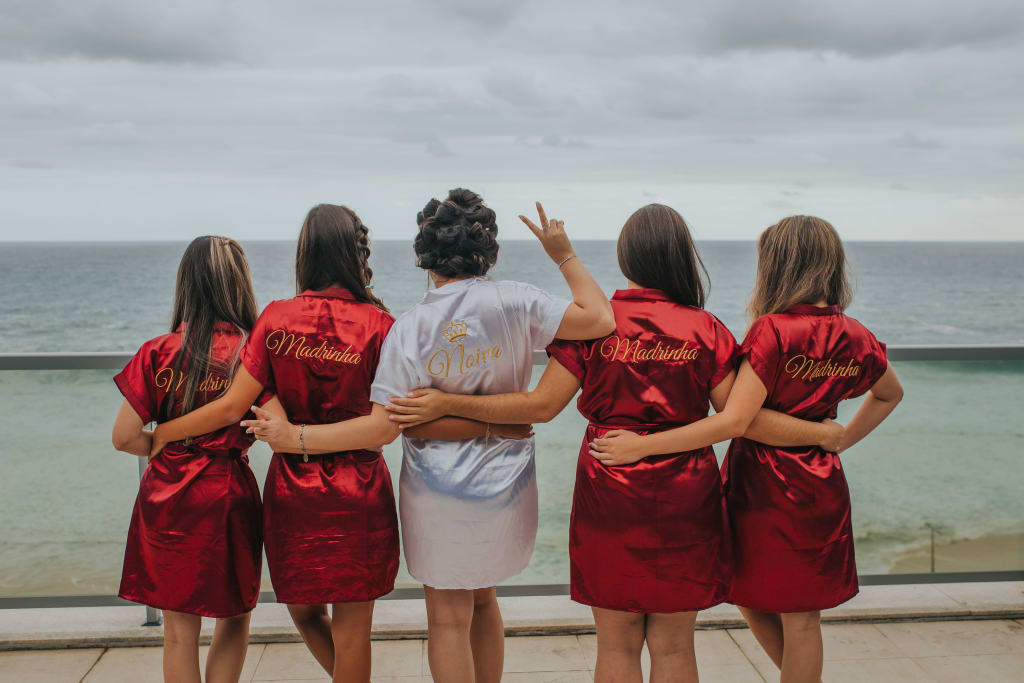 I do trust my fiancé—I suppose that's obvious, since I'm marrying him. However, I was very hesitant when he volunteered to plan my bachelorette party. It's the type of pre-wedding celebration that is almost always handled by a bridesmaid. It is a girl's night, after all.
I didn't agree immediately, but he was very persistent about the idea. To his credit, he did plan a fantastic bachelor's party for one of his best friends a few years ago. Despite his experience party planning though, we can all agree a bachelorette party and a bachelor party are two very, very different events. I can't imagine there are many bachelor parties that feature mani-pedis. I'm sure it's happened, but it's not the norm.
The party was planned for exactly one month before our wedding date.
And that was all I knew about it. He kept everything else a secret, which is pretty surprising, since I prematurely found the Valentine's Day presents he got me three years in a row hidden on the high shelves of our kitchen cabinets. Not the best hiding spot, especially for hiding romantic things… like sex toys. He got me a great Valentine's Day gift, I'm certainly not complaining. It's just that I personally wouldn't have hidden the Dare Me Pleasure Set from LELO, complete with a suede whip and silk cuffs, behind the cat food. It was a well-enjoyed gift, but trust me, even though I'm short, the kitchen is still not a great hiding place.
He's not the best secret keeper or surprise planner, but he managed to plan the bachelorette weekend without letting things slip.
Much like he did for his friend's bachelor party, he planned a long weekend of events. I asked my bridesmaids for hints, especially since some of them needed to travel to come. Reaching out to DC, Toronto, and Baltimore, all I got back was radio silence about the weekend in question.
Regardless, I was relieved he planned the bachelorette party well in advance of the wedding.
Day one started with a luxurious spa trip.
One of my favorite places on Earth right next to Paris and Tokyo is Asbury Park, New Jersey. That's precisely where my fiancé decided to host my bachelorette party. It's a beach town with fantastic nightlife, and my fiancé planned our full weekend of events all taking place there.
In terms of planning, this was a pretty good idea. Everything is within walking distance in Asbury, whether it's the beach, the bar, or the oceanfront hotel. Arranging a full weekend of fun in a place that had everything in walking distance made transportation easy, and I could go out drinking with my bridesmaids without worrying about splitting Ubers or making them allot money for additional transportation.
Once everyone arrived and got checked in, it was spa time. My concern that he wasn't going to plan any girly events was immediately assuaged.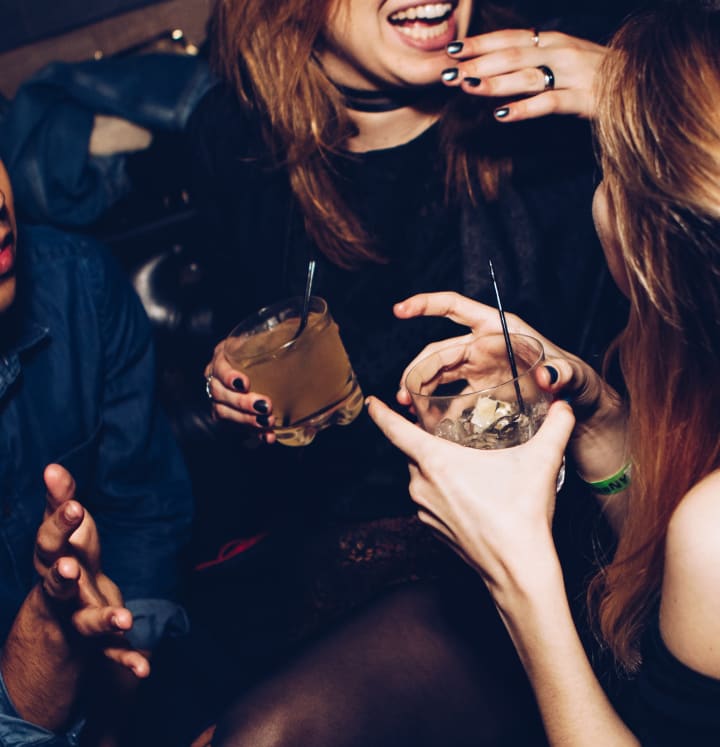 After a day of massages and pampering, it was time to hit the town.
We've all seen some bachelorette parties running around in their matching t-shirts and tank tops, right? Well, my fiancé is not always the best about romantic gestures, but he did manage to score some points in that department by making customized bachelorette party shirts for all of us. It was cute and thoughtful, especially since he's an artist and designed them himself. He also provided us all with goodie bags full of essentials to survive a bachelorette weekend like water, gum, and Advil—and even added in Flickering Massage Candles from LELO, which turn into a luxurious body oil as they burn, as a fun way for all of us to relax after we had come home from our wild(ish) girls weekend.
Of course, my bridesmaids didn't disappoint either. They had all the ridiculous bachelorette party goodies that I secretly wanted. When we finally made it back to the hotel, much later than I'll ever admit, we played a bunch of fun, classic bachelorette party games like "pin the Mr. on the groom." It was silly, sure, but it was fun to experience those things you hear about when you're a teenager imagining what it'd be like to get married someday.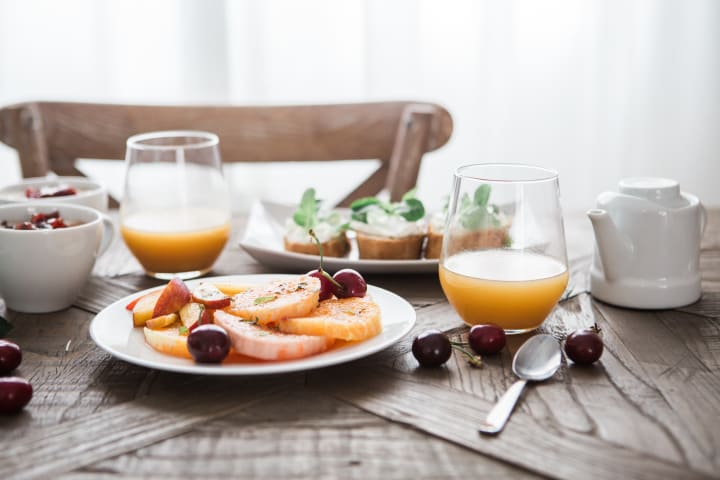 On day two, we had brunch on the boardwalk overlooking the beach.
I've been fantasizing about sitting up at the second level of a restaurant on the boardwalk in Asbury Park, but the second levels always seem to be exclusively for private parties whenever I'm there. It had beach views to die for, and when I arrived, two of my bridesmaids had already brought all the gifts over and set them up on a table to surprise me with. I definitely felt lucky and a bit spoiled; I knew wedding gifts were on the horizon, but I didn't think bachelorette party gifts were also going to happen!
As a fun fact, albeit a silly one, my closest two friends from Canada are several years older than me and have been teasing me for years about how the bedroom affair isn't as exciting after a while. They decided to pitch in together for the gift they got me. When I unwrapped the innocent white wrapping paper, I discovered the TIANI 3 from LELO. They included the note, "For you and your hubby-to-be... or just for you."
At first, I was confused by my friends' note, but then I realized that the TIANI 3 is a pretty unique sex toy, since it can be used alone or with a partner. My friend cheerfully told me that it's a lot smarter than your average toy, since the pace at which it vibrates increases when it senses you moving faster. She said this as innocently and matter-of-factly as one would ask, "And would you like some sugar with your tea?"
I was amused and definitely a little embarrassed to open that gift in a public place, but the rest of my bridesmaids didn't bat an eye.
I'm definitely excited to give it a try with my fiancé; we tend not to be the most adventurous couple, but we definitely don't want to go through the so-called "marital bed death." Trying something new and different certainly can't hurt.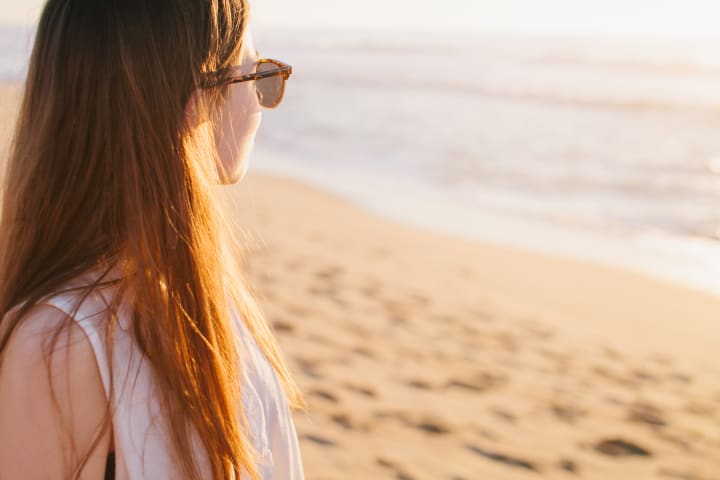 After brunch, it was time for the beach.
It wouldn't be a beach bachelorette weekend without spending a day at the beach. Being there with all my closest friends and being able to spend this girl time with my bridesmaids prior to the wedding was absolutely amazing.
I've read some different thoughts on when the best time for a bachelorette party is, but I feel like one month before the wedding was perfect for me. I love being out in the sun, but I usually end up with sunburn, and it was nice not to need to worry about getting sunburnt too close to my wedding day. That'd be a terrible mess. Some of my friends have had their bachelorette parties just a week or two before their weddings, but while it can be fun or convenient to cluster plans together, I found it more relaxing to have things spaced out a bit more.
On day three, girly activities carried on in full force. My fiancé made a reservation at a glass blowing studio for all of us to do something crafty before the bachelorette weekend was through. In the end, I'm delighted to say that I let my fiancé plan my bachelorette party and it went pretty well.
With the bachelorette party behind me, I'm ready to do the last of the wedding prep feeling refreshed and excited.
It always feels a little bittersweet to say goodbye to close friends after a weekend of crazy bachelorette party games, many delicious cocktails, and lots of fun, but knowing I'd see them all again at the wedding made it a much happier goodbye. I was feeling a little fatigued before the bachelorette party, but I feel completely ready to tackle the next few weeks of last minute adjustments before the big day.
I had my concerns, but frankly, the fact that my fiancé knows me well enough to plan my bachelorette party makes me even more excited about getting married. According to marriage and wedding statistics, the average time a couple dates before taking the plunge and getting married is 2.8 years. For me and my fiancé, it was a bit longer than that. Even though we've been together for closer to five years, in that time, we've gotten to know each other incredibly well.
The bachelorette party also made this whole concept of getting married feel a lot more real. We've been planning all of this for over a year, so we've known very well that it was on the horizon. We've been living together for several years, so in one sense, things won't be changing too much; yet in another light, they will be, since we'll be married. Whether you wait that long or you don't though, it's exciting to take that next step in your relationship, and fun to experience all the celebrations and events that go along with tying the knot.

Trish Gilmore
I'm a creative writer, blogger, and IT person from Charm City, Maryland. If you're not from around here, that means Baltimore. If you see someone in Fells Point pouring over a tiny Windows laptop that's a bit too old, you might just have spotted me.
See all posts by Trish Gilmore →