How to Throw a Hen Party on a Small Budget
One of the most important pre-wedding events for a bride-to-be is her hen party.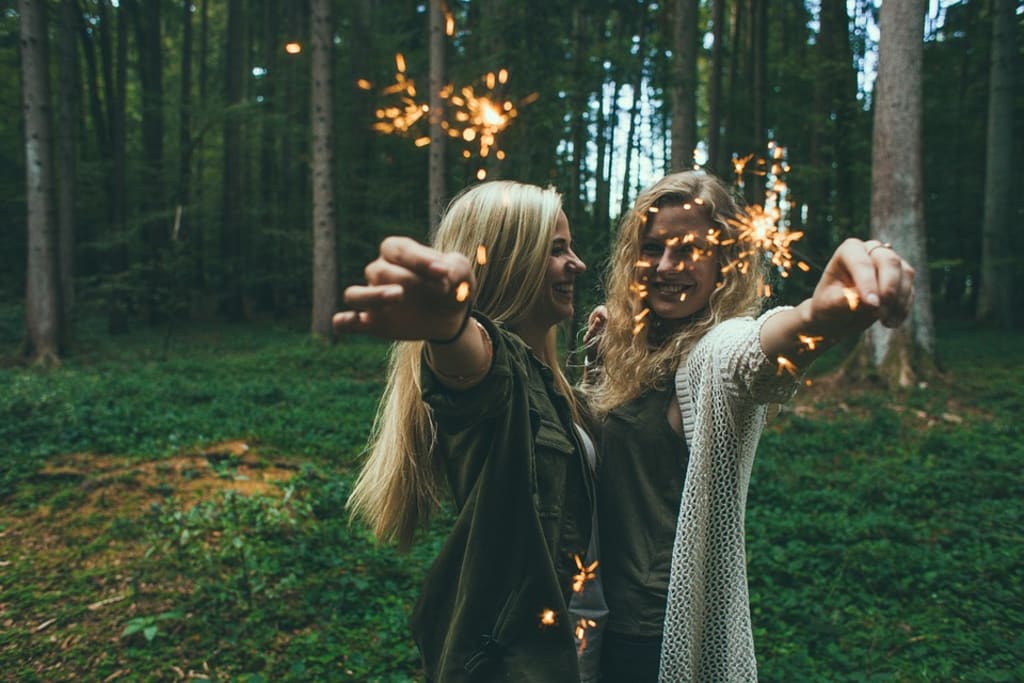 One of the most important pre-wedding events for a bride-to-be is her hen party. It's the last night of her being a Ms. before she says "I do" and becomes a Mrs. The hen party, traditionally hosted and thrown by the maid of honor and the bridesmaid, can be a very expensive affair. You don't want to leave any stone unturned when throwing your friend the best hen do but you also cannot manage an extravagant affair, so how do you throw her a party that's unforgettable, but also doesn't empty your bank balance?
Here's how! Read on to find out about some great hen do ideas that can easily be made possible on a small budget.
1. Take a small road trip.
Who says that a road trip is any less fun than a hen do in London? In fact, it might just be better and more fun. Get the Team Bride ready with their bags, rent a car or take your own, and just take a road trip to no fixed destination. Surprise the bride-to-be and yourself with a road trip that leads to where you drive. Don't plan your road trip, and just follow where the road takes you. Of course, don't end up driving too far away from the city, go to a small city or village nearby, and spend the night in a new place, with new people and welcome all the new experiences that the place has to offer you.
2. A Hen Party at Home
Admit it, house parties are one of the most enjoyable experiences, and you can totally rock a hen party at home. There are a couple of things that you will need to turn your home into a hen party destination. Start with some hen do decorations like ribbons, balloons, confetti poppers, a photo booth, some candles, and not to forget, lots of lights to set the mood for the party. You will also need some good music to groove to and along with it, you can get some props for everyone at the party. Plan some good hen do activities and games, like never have I ever, treasure hunt, quiz the bride and more.
3. Drinks and Dinner
Simple drinks and dinner night with lots of conversations and gifts for the bride can also be a memorable hen do. Go to the bride's favorite bar for some drinks, and ask all the bridesmaids and friends of the bride-to-be to get her gifts. Once the hen gang has enjoyed a couple of drinks and showered the bride with gifts, take her out to her favorite restaurant for a nice dinner. The bride will definitely enjoy spending the entire evening with her friends, talking about all the exciting times that await her and her ongoing wedding planning. You can ask all hen gang members to pitch in for the drinks and dinner if you think it's going to be an expensive affair.
Hen parties are no longer sponsored by the maid of honor exclusively, everyone pitches in, and that's acceptable. So don't shy away from asking the girls to share the expenses.
4. Spa Session Followed by Drinks
Traveling for a hen do can be an expensive affair, and cost you way more than the budget that you've decided for the party. However, you can keep everything under budget should you choose to travel to these hot destinations in the UK. If traveling is not your cup of tea, you can opt for a spa session for the bride-to-be, followed by drinks at her favorite bar. You can ask the hen gang to pitch in for the spa session so that it's not all on you.
Conclusion
Planning a hen do is not all that difficult and stressful if you've got your aim right. The aim of any hen party should be to have a good time with the bride and her friends, celebrate her last night as a bachelorette and wish her best for her married life ahead. Whether it's at a hen do destination or right at home, it doesn't matter as long as the bride-to-be has her best friends beside her.