How to Pick the Perfect Gifts for Your Bridal Party
Say thanks the best way you can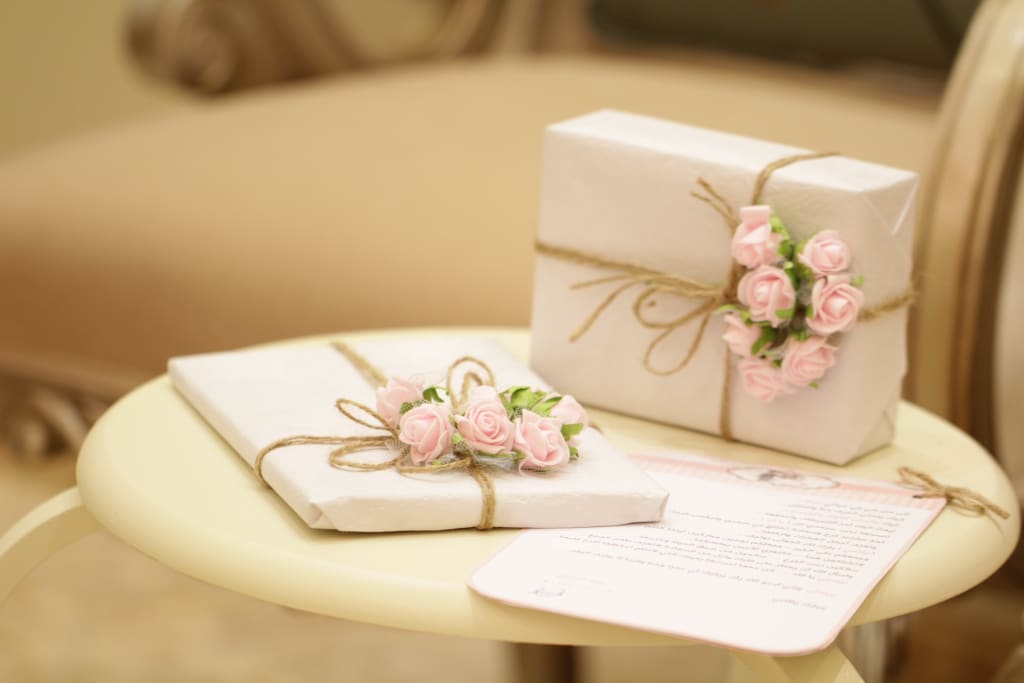 Gifting doesn't have to be rocket science
You've chosen your bridal party from the closest of your friends. Your bridal party has been with you through thick and thin, through the fun times, and through the stressful times, and one of the best ways to show your appreciation is to throw the perfect gift for your bridal party. Thinking of the best gift to give can be a daunting task, but just a little prior planning and thoughtfulness will go a long way.
You likely have already gone through a lot of the wedding planning process, and the idea of having to do yet another thing in regard to the wedding may make you nervous. But you aren't alone on this journey to think of the perfect gifts! Let us help you show your gratitude to all of your closest friends who were by your side from the start of it all. We've come up with an expert list of tips to help you think of the perfect gifts for all your bridal besties.
1. Set your budget
As much as we want to spend millions on the people who helped us through the fun but arduous process of wedding prep, we aren't all millionaires. Set up a reasonable budget to spend on your peeps, making sure you spend about the same amount on each person. A fair budget can be anywhere from about $20-$50 per party member, but you are ultimately the one to decide how much to spend.
For those on a tight budget, you may want to try DIY bridal party gifts.
This may not be recommended for those who aren't the most creative, but this may be a viable option if you want to save some cash. If you're planning on getting the same gift for all your bridal party, then you may want to consider looking into the possibility of bulk ordering, and seeing if that saves you money as well, if you decide to do some online shopping.
2. Know thy side of the party
Arguably, the most important tip on this list: know what your bridal party likes, and what they enjoy. One of your party people may really enjoy their wines, so a monogrammed wine glass may be perfect for them, but what about your friend that prefers having a pretty robe? This may be a test of your knowledge of your bridesmaids, but don't worry if you don't know exactly what they like or don't, but you may need to enlist the help of their friends and family to get the perfect gift for them.
It should be noted that if you have a flower girl—don't forget her! She is likely super excited to be a part of the big girl's group, and treating her like one of the girls will make her feel special and loved. The aforementioned wine glass would not be a good option for a very young woman, but some more appropriate gift ideas may include:
Jewelry (such as a necklace or bracelet)
A little bag that's her favorite color
A scarf with her name on it.
No matter what you choose to get for your adult girlfriends, or for your little girlfriend, it should be something that they personally will love, even if it isn't your favorite thing.
3. Get your partner involved
Two head are better than one, that's one reason you're marrying your significant other, right? You might be surprised to see what your better half can think of, but you won't know until you ask. This doesn't guarantee that your partner will be the best in helping, but having another opinion is always a good idea. This is also important to consider, because your partner has friends that have been helping out too! Your partner's side of the bridal party also needs to be considered, and it's likely that they know more about their friends than you do.
Asking them to join in the process may also be good, because they may be flattered that you asked. On top of that, it would also give you insight into how they come up with gift ideas. Does your partner do research online to come up with unique gift ideas? Do they look through a store, and pick the first thing they think would work? Do they think more practically or sentimentally when gifting? You may be able to take some of their ideas if you aren't the most gifted at gift ideas.
4. Keep it a surprise
This may be tricky for some brides-to-be who tell their bridesmaids everything, but this will save you a headache! If you drop hints to your bridesmaids that you're struggling for ideas, then it's inevitable that one or more of your party will begin to make suggestions. Normally, this would be a great thing: but if one of your friends is someone that might be upset if you don't take their advice, it would be better to keep all of your party (that isn't your significant other) out of it.
Keeping it a surprise will save you some potential hurt feelings, but it also has the added bonus of being a surprise! Traditionally, giving the bridal party a gift was kind of a requirement, but it isn't so much today. The fact you would have taken the time to get them a great gift may be an unexpected delight that will bring you a smile, as much as it would for your party.
5. Keep it interesting
There is nothing wrong with getting what would be considered more cookie-cutter gifts, but if you are going to spend the time to think of truly amazing gifts, why not make the gifts something your party members will always look at and smile? This site has many interesting gift ideas such as bangle flasks, sunglasses, and flip flops, proving that everyday items can be stamped with a bridal flair.
The goal of this tip is to give your bridal party a memento of the special time you shared together during the engagement, so they can look back on the fun times you had together. Being a bride is a lot of fun, but so is being a bridesmaid, or flower girl, or ring bearer, or groomsman. Their experience is important to remember too, so give them something to remember those moments with for the rest of their lives.
6. Check the gifts' quality
If you are choosing to buy your gifts online, read reviews, look at some sample pictures from people who've bought the gift you have in mind, and make certain the seller is legitimate. Buying online is convenient, but there have been instances of products not being similar to the ones shown in the product description. Don't fall into that trap, and look at what other buyers are saying about the product before moving forward with the purchase.
Don't trust the staged image that the site may be showing you: always check the reviews from past buyers, and it should be noted that you look at the most negative reviews first. Now, it's pretty easy to tell which reviewers are genuinely trying to help future buyers by being descriptive, but there are some reviewers that are simply writing a negative review just to be slanderous. Use your better judgment when buying bridal party gifts online, and do your research.
7. Get gifts sooner rather than later
In our online world, it's so easy to click a button, and have something sent to our house, however, you need to allow room for error. For example, what if you get some bridal party totes on time, but you find out one of the eight totes arrive with a broken strap? You need to allow enough time to correct mistakes, or in extreme cases, pick another gift entirely.
When it comes to crunch time with the wedding, you will want to have bridal party gifts be one of the last things on your mind. Give yourself plenty of time to get the gifts, wrap them, and find a place to hide them before the wedding, so you can focus on more critical wedding-related things when the date gets closer. Just don't forget where you hid those gifts!
8. Take a deep breath!
Gifts are a wonderful gesture of appreciation, but they aren't the be-all, end-all of the friendship you have with your besties. If you don't think of the best gift for everyone in your party, that's okay! The important thing is that you have your bridal party with you when you get married, and that's what truly matters at the end of the day. Your bridal party has helped keep you sane through the planning process, and they can't wait to have an important role to play at your grand event.
Take a deep breath, and enjoy their company. Enjoy the time you've spent with them at your bachelorette party, and all the days before and in between. Remember that they are there for you, and they are a part of your party, because they love you, not for that little prize at the end.